Smarter, easier local news
What is Sioux Falls Simplified?
Sioux Falls Simplified cuts through the clutter and delivers bullet-pointed, bite-sized local news directly to your inbox.
No jargon. No opinion content. No B.S.
This is news for people who live in the Sioux Falls metro area and want to stay informed but don't currently have a sustainable news habit – either because of cost barriers or because their information needs aren't met by legacy media outlets.
We publish twice weekly with email newsletters delivered Wednesday and Friday mornings.
---
Who's behind this?
Hi, Megan Raposa here.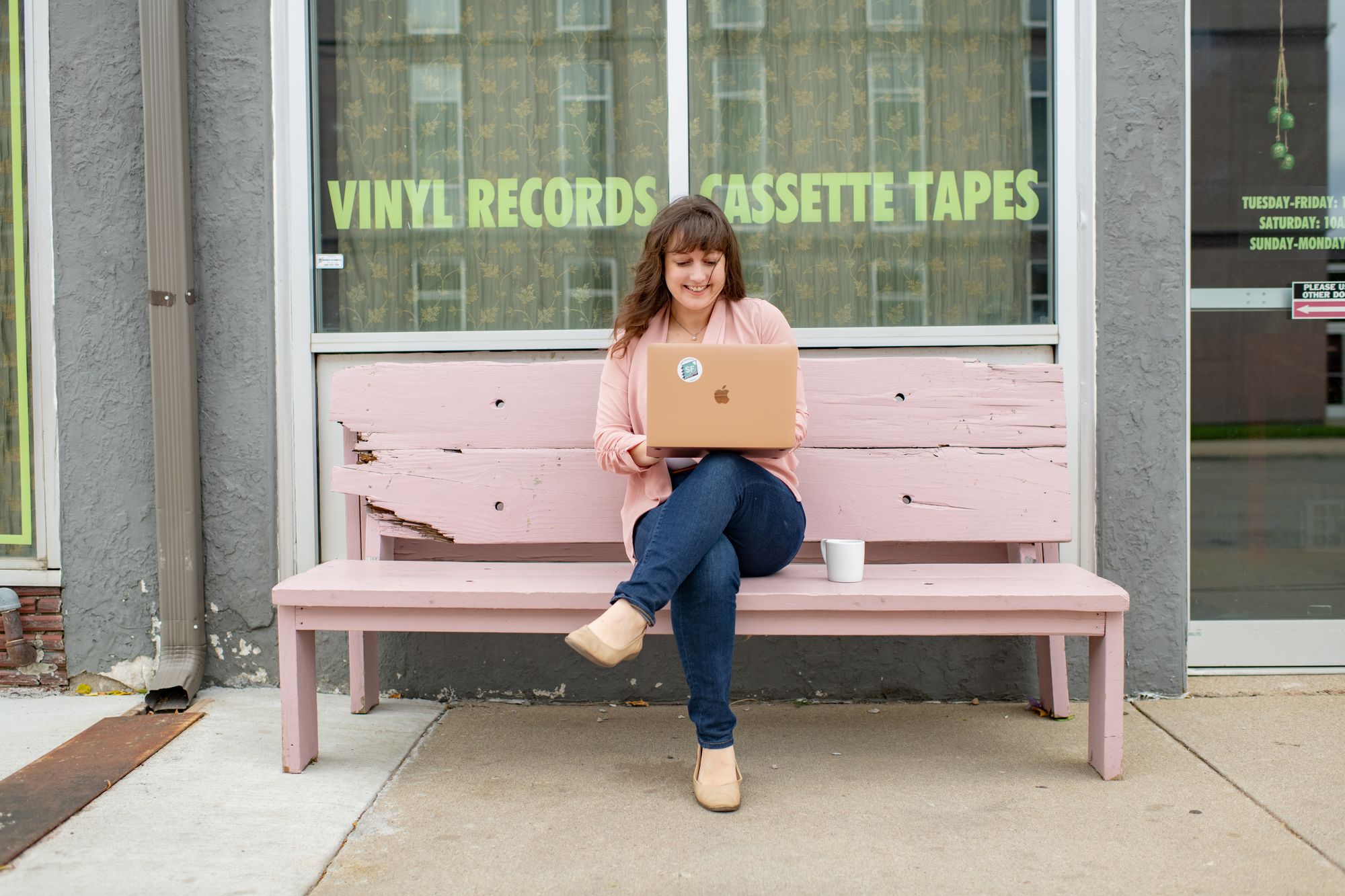 I'm an award-winning journalist and a lifelong South Dakotan. I know Sioux Falls because I've lived, worked, played and started a family here. I know news because I've worked nearly a decade as a professional journalist and freelance reporter, most recently as an editor for the Sioux Falls Argus Leader.
I started Sioux Falls Simplified because I wanted quick, easy-to-read news that left me feeling empowered and informed rather than sad and tired.
Show me the numbers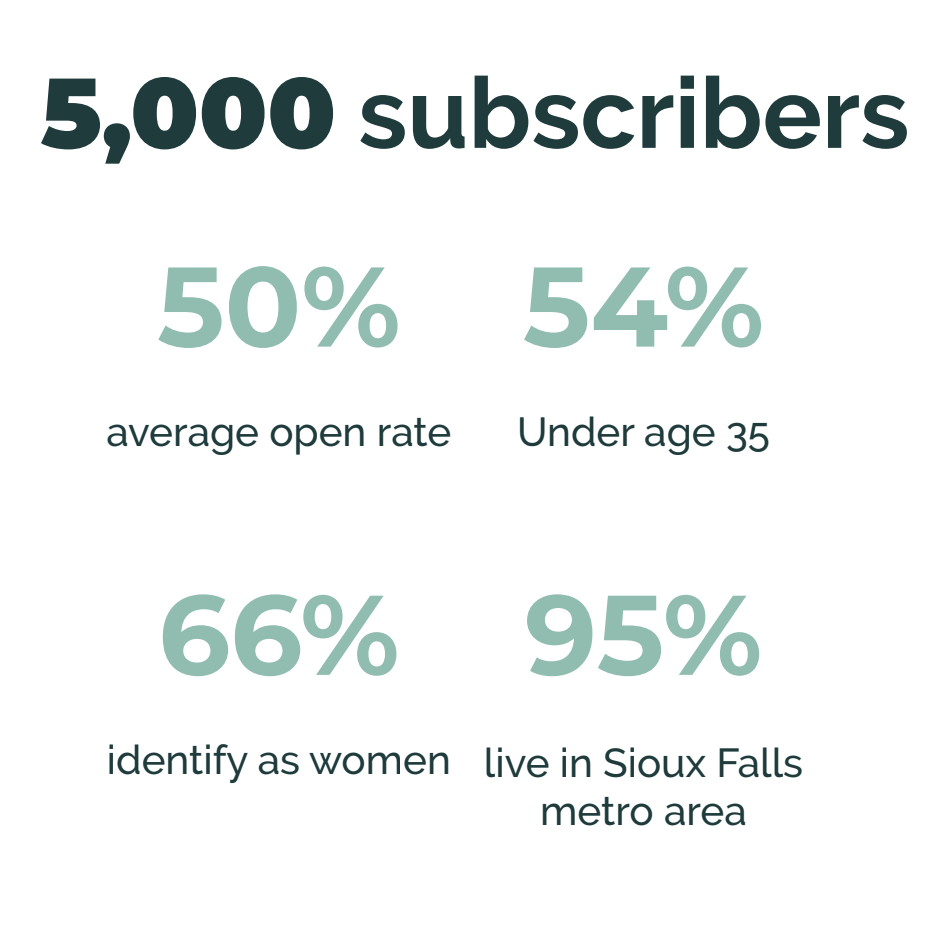 What our readers are saying:
"I love the local community focus. I can get news, events, and more from one source that makes it easy to read. I also love the support you give specifically to local businesses and organizations."
What our clients are saying:
"Megan did a great job working with us to learn about our company and highlight the information we wanted to share. She dug in, suggested ideas, and simplified our message to help people in Sioux Falls really understand the topics we wanted to get out there. We're happy to support her as a trustworthy, local news source!" said Marissa Begley, Marketing Director at Millennium Recycling, Inc.
---
What we offer
Event sponsorships
Get your event featured in our weekly event guide. Sponsored events are denoted with an asterisk. Starting at $50/listing.
Share your event here
Newsletter sponsorships
This includes your business name, a web link and a brief description listed at the top of the email newsletter, as well as a special "thank you" message at the end. Starting at $300/issue.
Get started here.
Sponsored story
Sharply written article catered to your needs that share the story of your business directly with our audience in the email newsletter. Starting at $500/article.
Find examples here
Exclusive packages
Sign a 12-month contract with Sioux Falls Simplified valued at $9,500+ annually, and we'll guarantee you're the only business in your industry from whom our audience will receive ads.
Inquire here.
Have an idea for an ad that's not listed here?
The cool thing about being a locally owned startup is that we're super flexible in working with our advertisers and sponsors.
Want to sponsor a series of stories on a specific topic?
Have an idea for a fun weekly feature you'd like your business to be a part of?
Want to know if we have discounts for people who buy in bulk? (We do – and also "buy in bulk" is a gross way to phrase it, sorry).
Send an email to the link above and either Founder and CEO Megan Raposa or Sales and Socials Coordinator Olivia Bertino will get back to you ASAP.