Simplified: The City of Sioux Falls officially opened its new, state-of-the-art Public Safety Campus on Saturday. It's got $55 million worth of new features for police, fire rescue and Metro Communications – and Sioux Falls Simplified got a look at some of the cool stuff you maybe haven't heard about yet.
Why it matters
The facility is more than five years in the making – starting with a master plan for public safety back in 2018 and a $50 million bond approved in 2020. It replaces the now-condemned V.L. Crusinberry Regional Training Center.
The new campus will have a total of six buildings and a 13-acre vehicle operation course. City officials hope the facility will also serve as a recruitment tool to attract people to work in public safety.
Within all of that, though, are some pretty cool features that aren't as immediately visible but will still improve how first responders train and prepare to help the people of Sioux Falls.
"We directly surveyed public safety staff, and this facility was built on their feedback," said Chad Quissell, training facility and emergency management coordinator. "They're going to be prepared for exact situations that could happen in Sioux Falls."
Ok, cool, so surprise me with some features.
For sure.
1) An Emergency Medical Service simulation lab
All firefighters in Sioux Falls are also trained emergency medical technicians, and their EMT training just leveled up with new high-tech simulation mannequins in a lab that can mimic various lifelike scenarios like the back of an ambulance, a bedroom, a bathroom, all kinds of stuff.
"You're acting and reacting to what the mannequin is giving you – breath sounds, blood pressures, pulse, all the various different things," said Steve Fessler, division chief of professional standards and training with Sioux Falls Fire Rescue.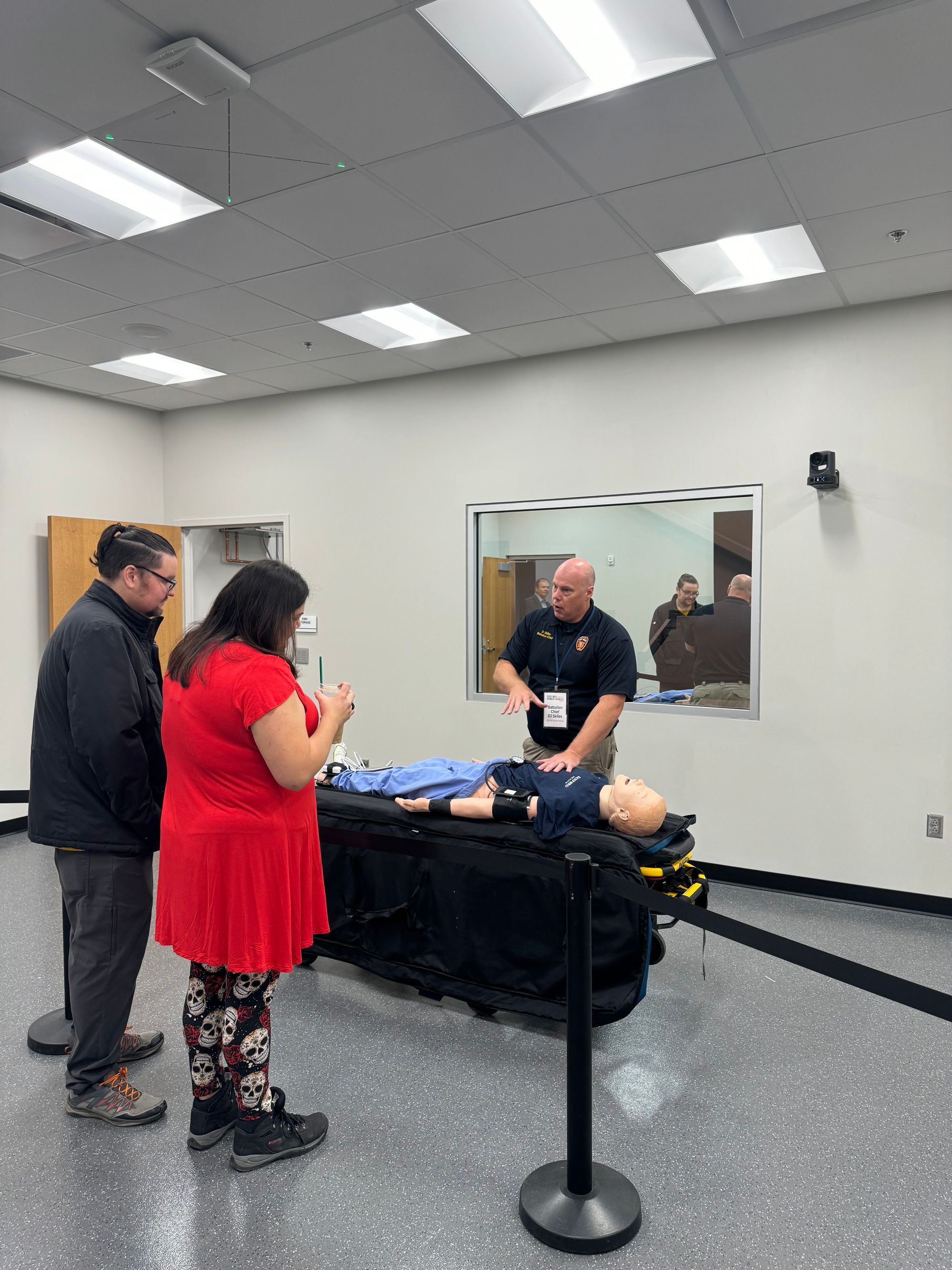 2) Space for defensive tactical training and simulated training for police
Sioux Falls police will have a mat room where they can practice defensive tactics like take downs. They'll also have a Virtra-100 simulator, which is essentially a fancy projector setup where trainers can see how officers react to different scenarios and adjust the situation as it plays out.
3) A place to practice driving in inclement weather
The new 13-acre vehicle operation course where police and fire can train in various driving scenarios also includes a "skid pad" to practice driving in rain, flooded roads, ice, etc.
4) The ability to bring vehicles onto the gun range
The gun range at the new facility has significantly more space than police currently have access to, and it's also tricked out with lights to simulate the flashing lights on cop cars. The range is also big enough to set up vehicles to practice real-life scenarios.
"A lot of ranges are just static, where you stand in a station and shoot," Quissell said. "Here, they can move forward and backward to adjust to the scenario as they see fit."
5) A dedicated emergency operations center (complete with a dozen 85" TVs)
The city will now have a dedicated place to manage large-scale disasters, with a wall of TVs to pull up whatever information is needed at the time, from news reports to documents, etc. There's also a room on-site for media briefings and where journalists can work and receive updates.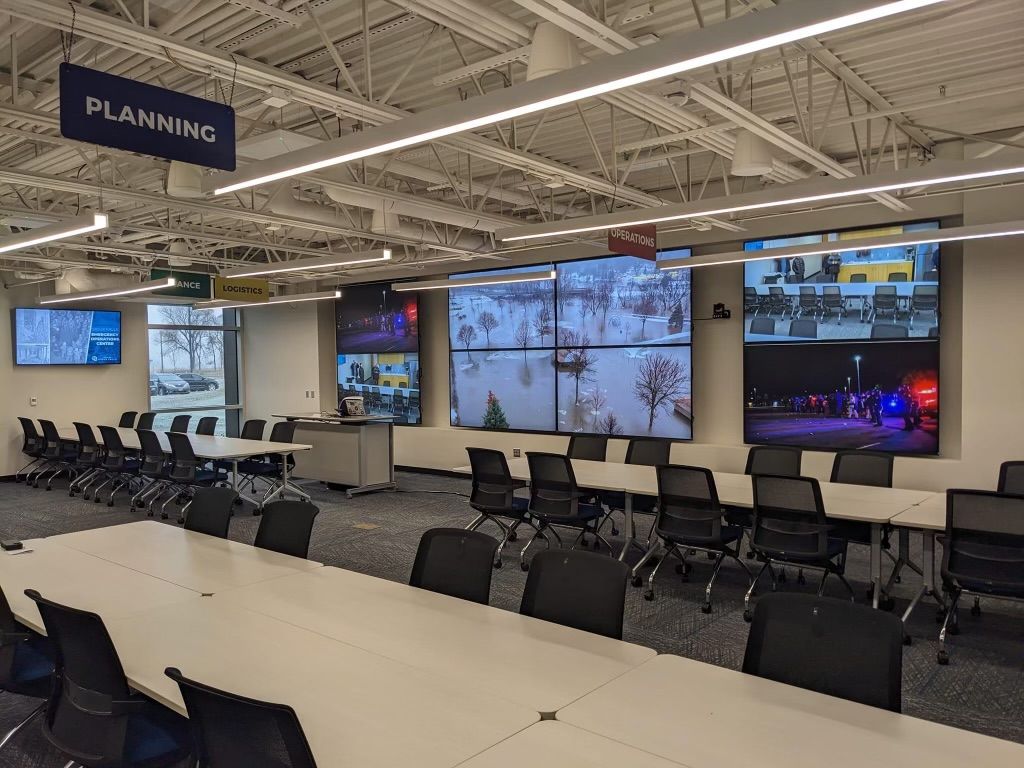 Want to learn more?
You can find more features of the campus here.