Simplified: The lion's roar will come back to Sioux Falls for the first time in 30 years. The Great Plains Zoo broke ground Monday on a new, 27,000-square-foot lion and meerkat exhibit.
Why it matters
The new habitat is designed to support lions at all stages of life, from baby cubs to geriatric lions, zoo President and CEO Becky DeWitz said.
The $8 million project is funded mostly by private donors, but also by a $1.3 million contribution from the City of Sioux Falls. Mayor Paul TenHaken hearkened back to his recent State of the City address to again note the importance of collaboration in our community.
The hope for the habitat – set to open in summer 2024 – is to start with five to six lions and eventually breed them, as well. Lions are a vulnerable species, and the zoo is committed to conserving them, DeWitz said.
"A family of lions is called a pride," DeWitz said. "Today, I think we all need to take pride in our zoo. ... I'm proud that we're going to build a state-of-the-art lion habitat."
What will the habitat look like?
It'll be located just south of the rhino exhibit (sort of behind where the Roar Cafe is located now – if you're familiar with the zoo layout).
The exhibit will have indoor and outdoor viewing areas for both the lions and the meerkats.
It will also feature a training window, and a kopje rock viewing area, and multiple outdoor spaces for the lions to roam.
Here are some renderings, courtesy of the zoo and architects: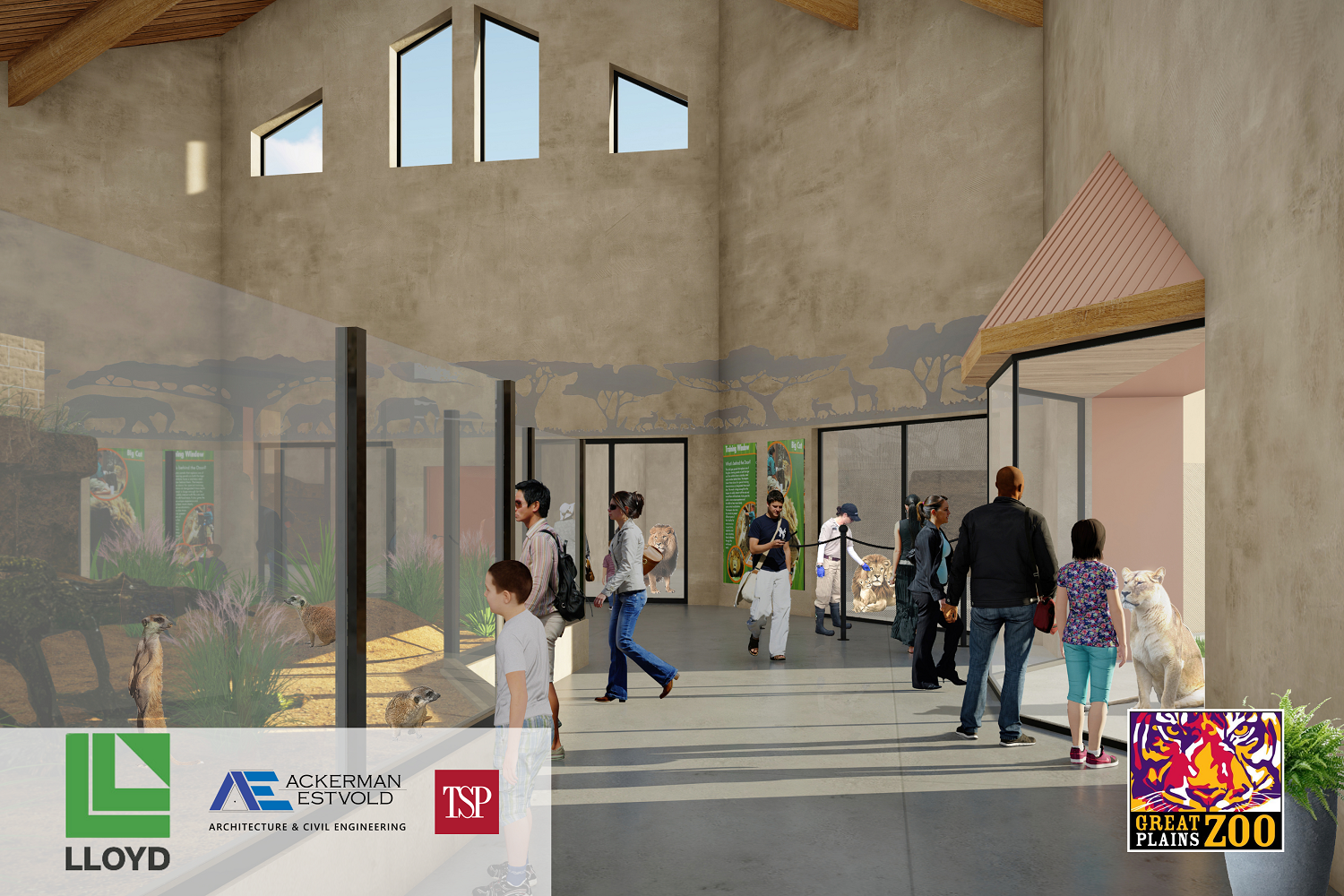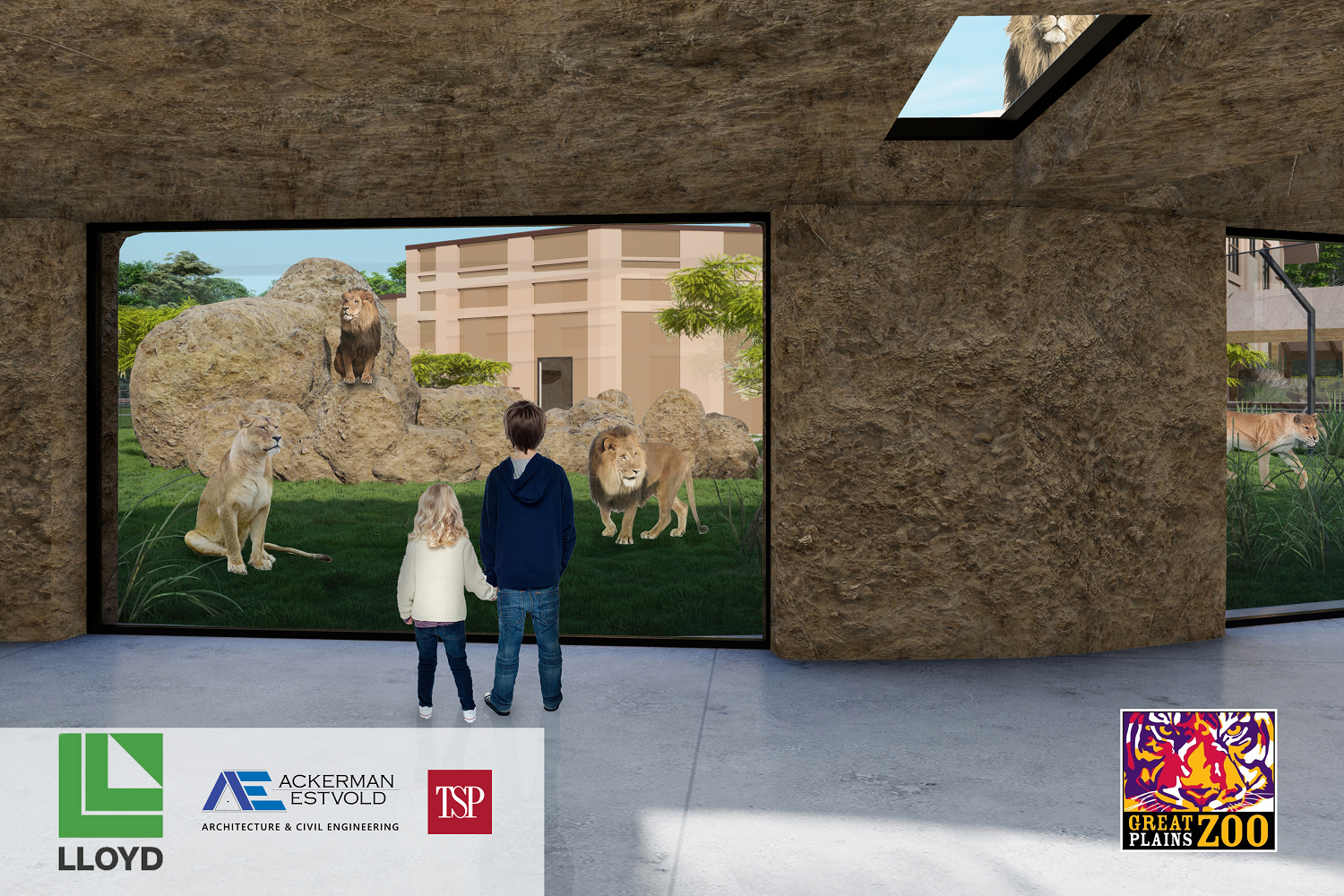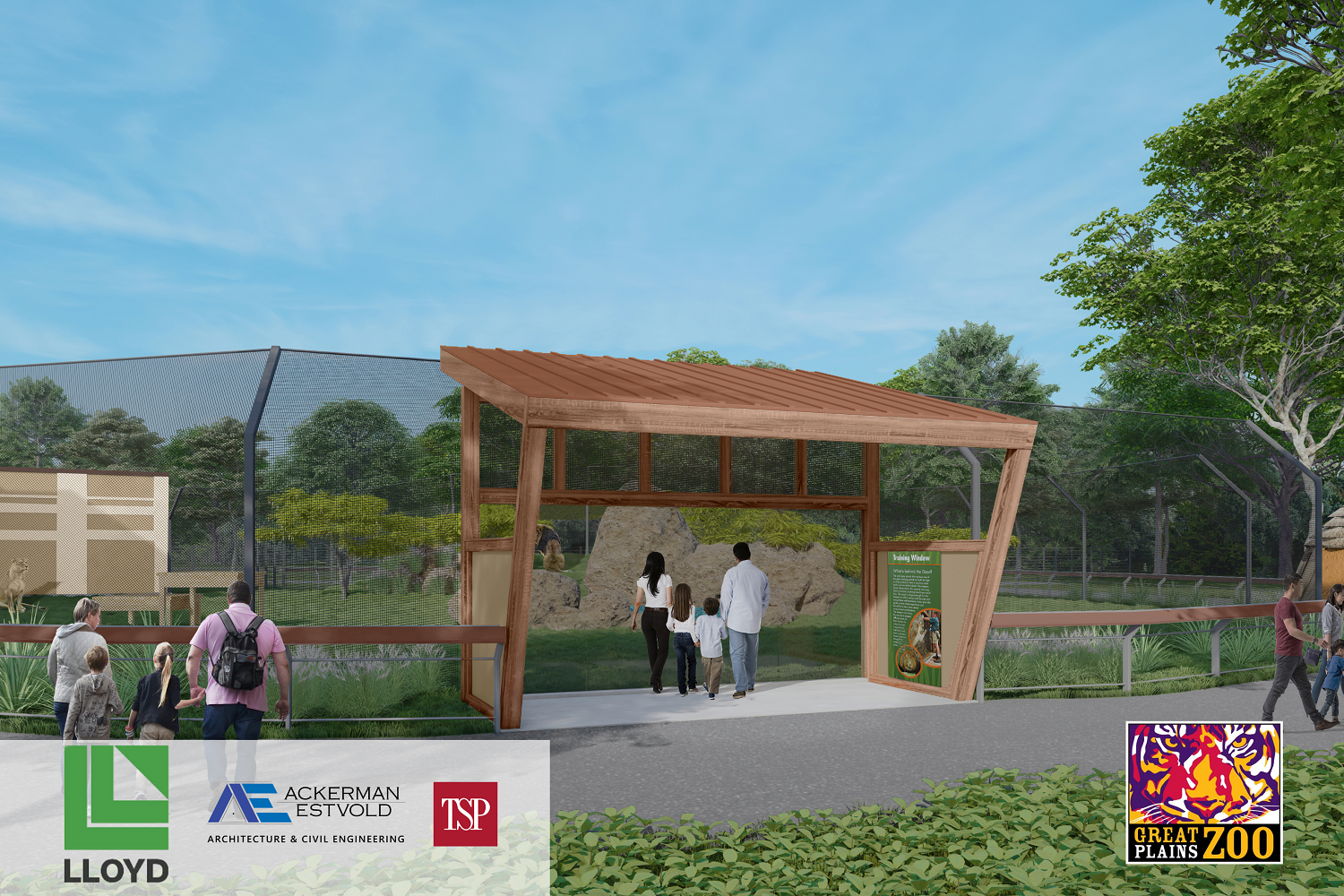 What happens next?
The exhibit is set to open in the summer of 2024.
That's also around the time when the zoo's new splash pad is expected to open, so there will be a few big construction projects going on in the next year.