Editor's note: DakotAbilities clients will be identified by first name only to respect their wishes and privacy.
Simplified: DakotAbilites and the Black Hills Playhouse are working together to put on a Christmas play that helps people with disabilities take center stage.
Why it matters
Actors in the play are given whatever accommodations they need, from mobility help to cues in their ear to pre-recorded lines that allow people who are nonverbal to participate.
The play is also a way for the people who rely on DakotAbilities to connect with one another in new ways and bring them out of their shell, Director of Development Jennifer Hoesing said.
This partnership gives people like Josh a chance to be in a play for the first time.
"(I like) the music, dancing and talking on the mic," Josh said.
Meet some of the actors
The play – "North Pole's Got Talent" – features a cast of 15, most of whom use wheelchairs and all of whom have their own unique tools for participating onstage.
Stacey, for example, has a special script that allows her to easily flip pages featuring her lines in a font large enough for her to read comfortably. She plays Ruby the Reindeer, a character whose talent is comedy.
Josh –  who plays Mistletoe, the emcee of the play's talent show – doesn't have to worry about memorizing lines, because he has a volunteer backstage who will read him his lines bit by bit through an earpiece. Then, Josh can focus on flashing his dimpled smile and repeating the lines he hears.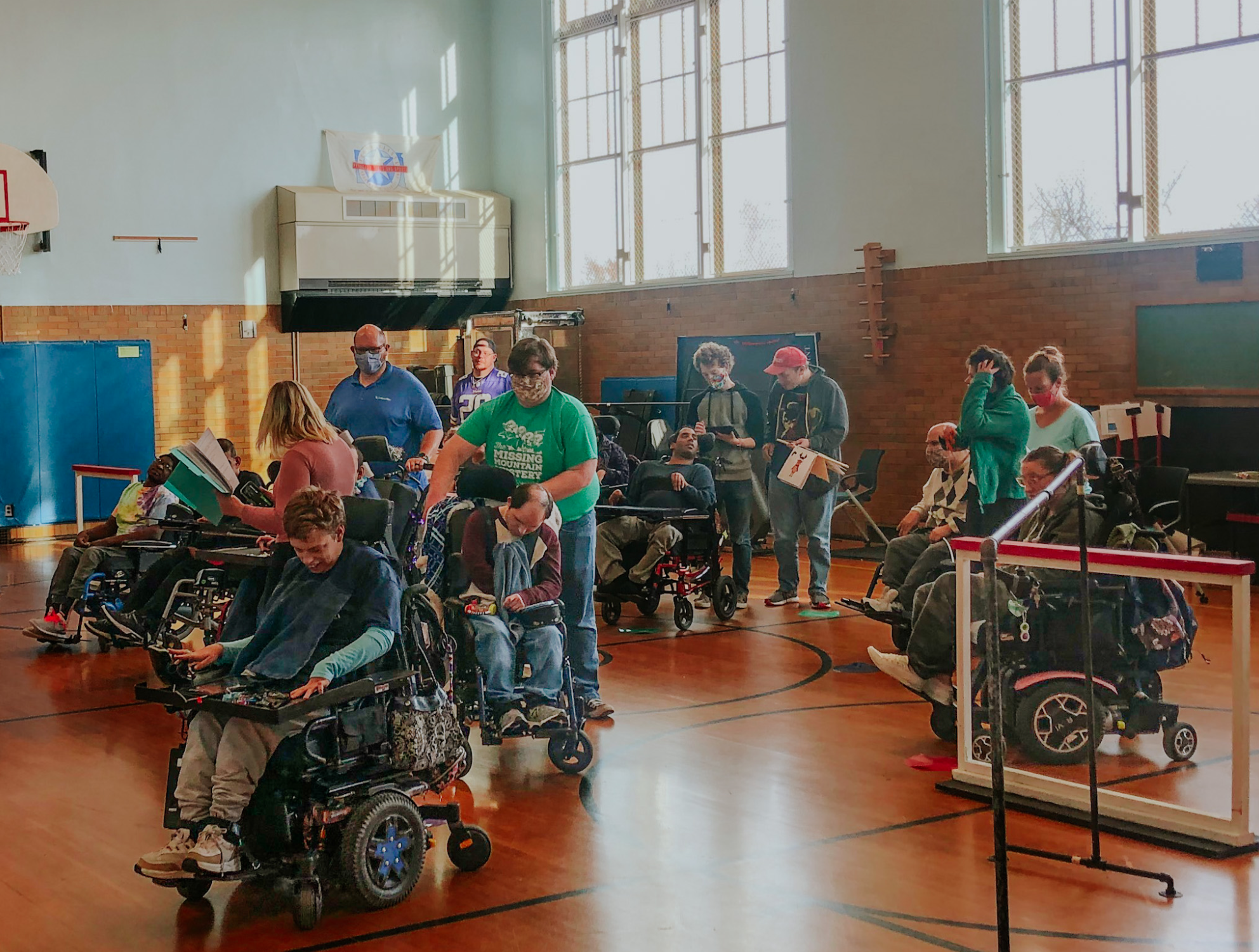 Other actors have different accommodations. One, for example, has photos to hold up in lieu of saying lines out loud.
Tyler found a role in the play that allows him to help without being in the spotlight. He's a helper, and essentially a stage hand, who is helping push a friend in the show's wheelchair.
"I'm a helpful person," Tyler said. "I like helping people."
In an interview with Sioux Falls Simplified, the three joked with one another and talked about how they've bonded through the experience of being in the play.
Stacey said she practices her lines every day, and she's even worked with fellow cast members to run lines.
"I love the whole thing," she said.
What happens next?
The Black Hills Playhouse helps produce three to four plays each year with DakotAbilities, said Deb Workman, director of education for the playhouse.
It's been a goal of the organization to bring theater to underserved populations, and this is the 15th production working with DakotAbilities.
The performance of "North Pole's Got Talent" will take place at 1 p.m. Friday at DakotAbilities. It's open to the public, but the audience often fills quickly with friends and family, Workman said.