Happy Friday! Megan here.
First things first: Want to see your business here?
We've got a new, super easy way to buy a newsletter sponsorship that allows you to support the smarter, easier local news you're reading here AND shares your business with the more than 5,500 folks getting this email. Still have questions? Email olivia@sfsimplified.com.
Weather check: Spring, glorious spring!
This weekend, it's all about art. You'll get the skinny on a cool new art gallery/shop downtown. Plus, check out the 2023 SculptureWalk pieces. And, of course, don't miss our event guide and some bit news in little bites in our Super Simplified Stories.
And now, news:
Meet the newest addition to Sioux Falls' art scene
Simplified: Sioux Falls artists Melanie and Les Cotton are opening a hybrid art gallery and gift shop downtown. Their hope is to create a community and a space to highlight up-and-coming and mid-career artists from the region.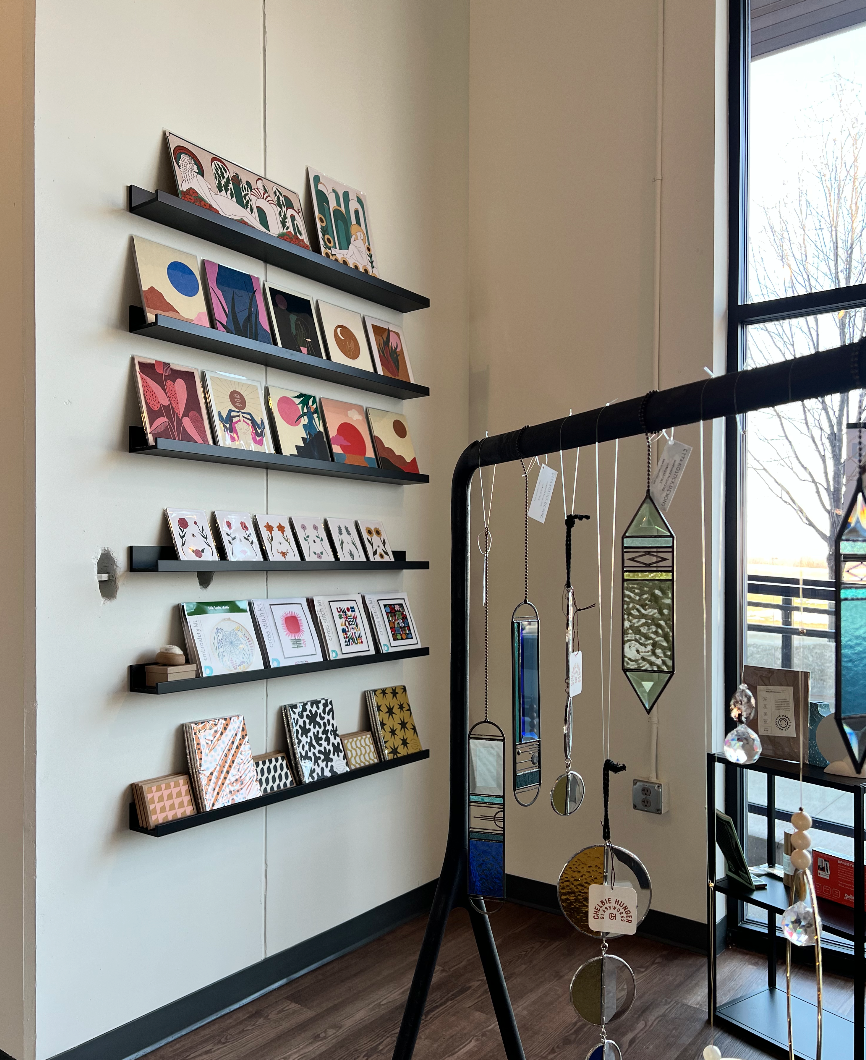 Tell me more
The shop is called Rose + Eugene Presents, a name that honors the couple's middle names. It's located in the Cascade building on Phillips Avenue.
It's opening Friday April 7 with its inaugural show, "Uncharted Territories: An Exploration of Risk and Creativity."
Why it matters
Owning a gallery is a lifelong dream, Melanie Cotton said, and after nearly a decade managing Sticks and Steel, she's hoping her experience with art wholesale, retail, consignment and marketing will help young artists try new things.
Sioux Falls has a strong art scene, and with Rose + Eugene, the goal is to create a niche for contemporary, youthful, out-of-the-box art, Cotton added.
She's also hoping the shop makes art more fun and accessible for people – noting that there's sometimes a misperception that art has to be "serious" or "elitist."
"We're making it really down to earth," Cotton said. "If you like something, it's for you. If you like it, it's good."
What can I expect when the shop opens?
---
Get an early look at SculptureWalk's 20th season
Simplified: The downtown SculptureWalk has grown to become the largest annual exhibit of public art in the world. Here's a look at what's coming in its 20th season.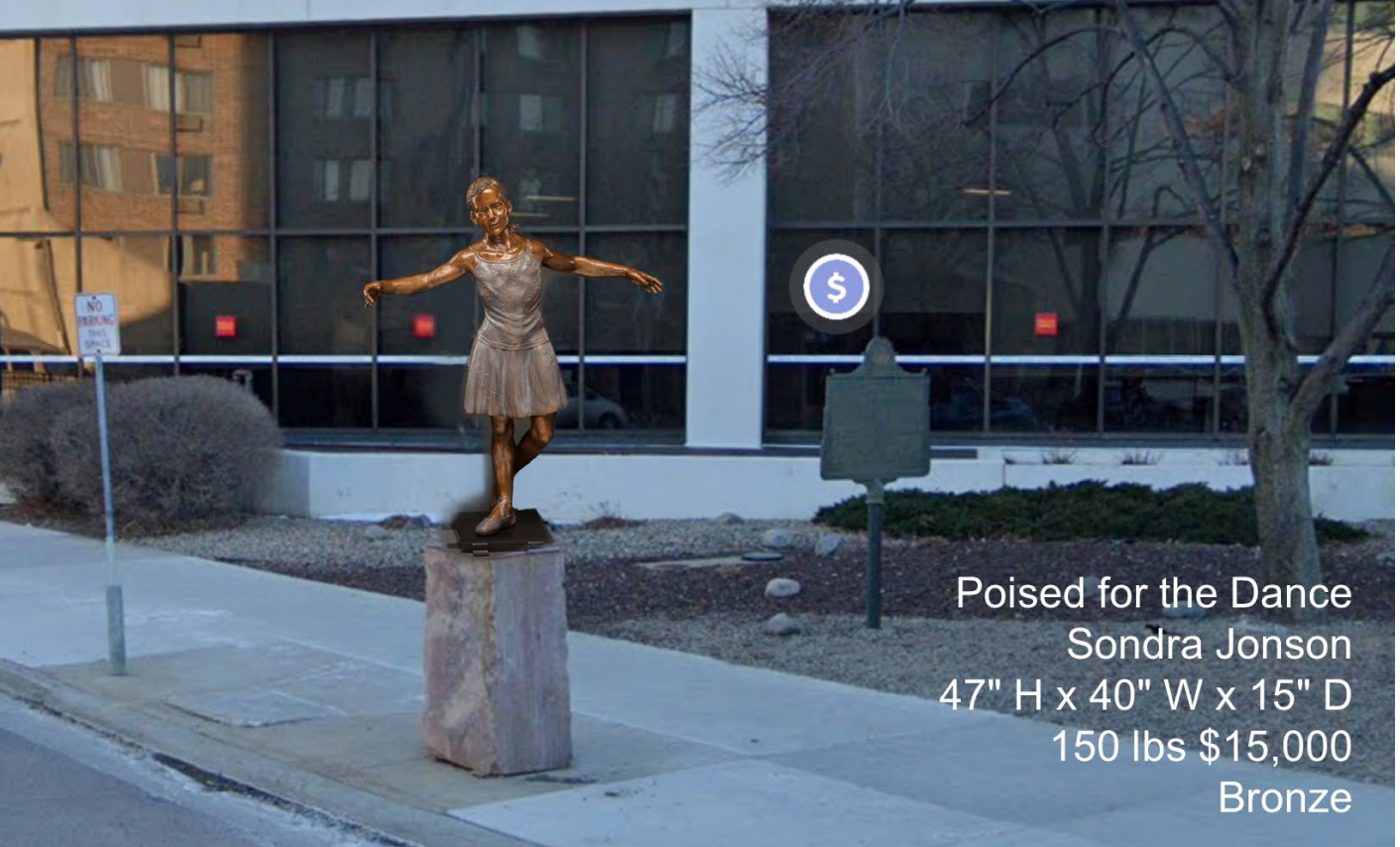 Why it matters
SculptureWalk this year will feature 67 new sculptures created by artists from 20 different states and three countries.
The new sculptures will be installed on May 6, bringing an entirely new look to Phillips Avenue and the greater downtown area.
Each year, the city purchases the sculpture that gets the People's Choice vote, which means over the last 20 years the city has added as many pieces of artwork to Sioux Falls.
"The mission of SculptureWalk is, really, art for the people," SculptureWalk curator Jana Anderson told City Council Tuesday. "It's there to be fun. It's there to pique your interest."
Get a look at some photoshopped renderings of what downtown will look like when the new pieces are installed.
---
TL;DR
Super Simplified Stories
Supreme Court says, 'unseal.' The South Dakota Supreme Court yesterday ruled that five affidavits in a child pornography investigation tied to billionaire philanthropist T. Denny Sanford must be unsealed and released. The Argus Leader has a run-down of the whole ordeal.
Gymnastics not likely to make the cut. Sioux Falls school board members had their first public work session on the coming year's budget, and despite pleas from parents, students and coaches, the budget at this point does not include funding for girls gymnastics. It's not the final budget, but it's not looking good for gymnasts at this point.
Annual landfill pass goes paperless. You'll no longer get a free landfill pass in the mail, but you still get a free landfill pass. In order to use it, just show your drivers license or state ID, and the folks and the landfill will scan it.
Call for artists. The City of Sioux Falls is looking for artists to paint storm drains around town. Proposals are due May 5, and selected artists will receive $200 in compensation. Learn more here.
Local company celebrates centennial. Electric Supply Company in Sioux Falls is celebrating 100 years in business this year. According to a release from the company, the business started when electricity was still in its infancy by today's measure, but it's stayed in step with advances over time.
---
---
Become a member
Has Sioux Falls Simplified made you feel smarter about where you live? Consider buying into a smarter Sioux Falls by becoming a member and offering financial support to the no B.S. journalism you've been reading here.