Happy Wednesday! Megan here.
Weather check: Mid-80s, babyyyy
Status check: Are you enjoying the simplified local news you're reading here? A lot of the work we do is made possible with the support of readers like you. Consider buying in to a smarter Sioux Falls and becoming a member.
P.S. Not ready to be a member but still want to help support Sioux Falls Simplified? Forward this email to a friend! Sharing is caring.
This week, you'll meet some of the Class of 2023 and hear their message for fellow students. You'll also find an update on future plans for the airport and what a proposal to increase utility rates might mean for you.
And now, news:
What the Class of 2023 commencement speakers want you to know
Simplified: More than 1,600 Sioux Falls students walked the graduation stage on Sunday. Here's a look at some of the messages that were shared by student commencement addresses.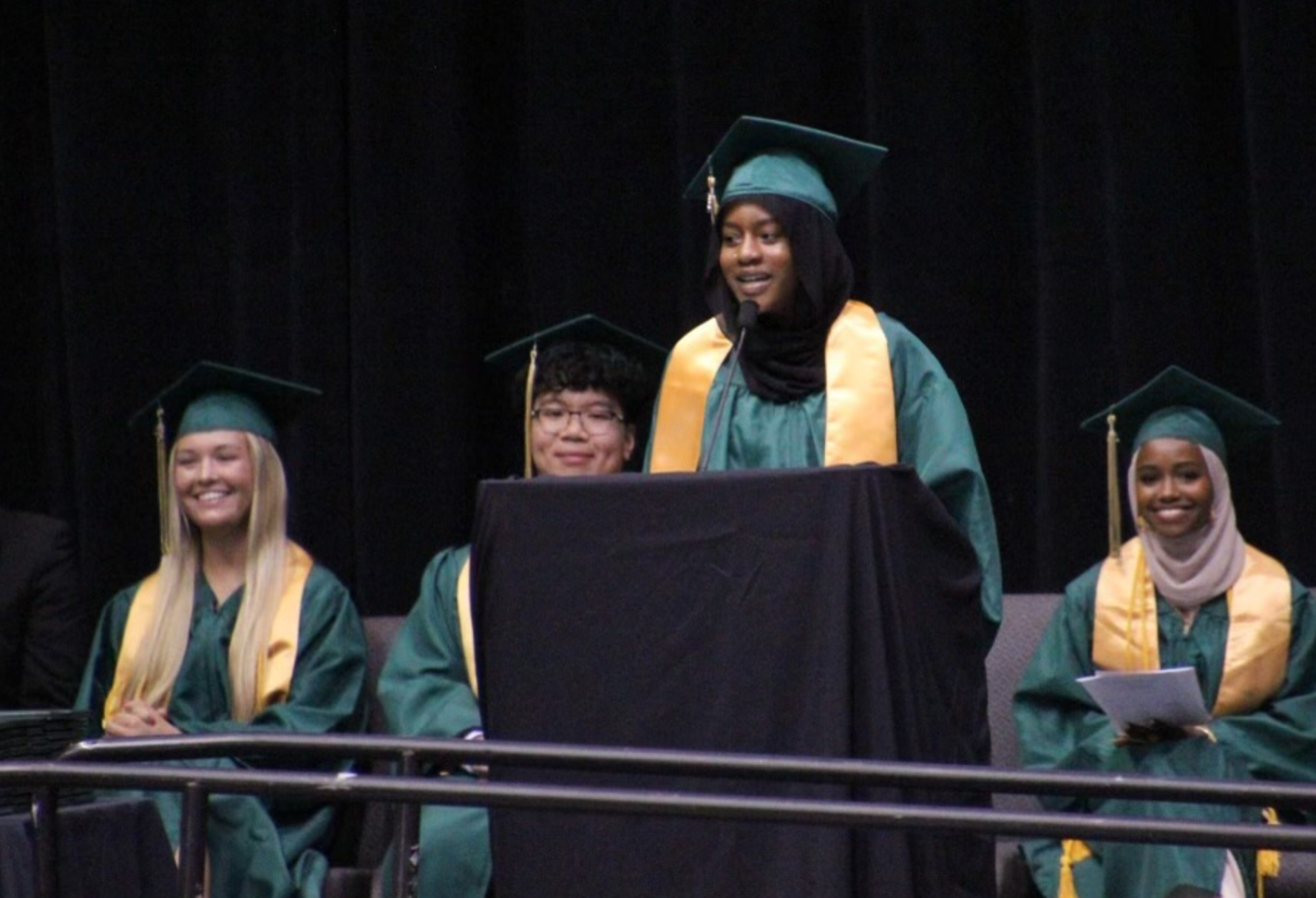 Why it matters
Graduating is a big deal. The Sioux Falls School District typically sees about 85% of students graduate high school – which is on par with national trends.
Hundreds of the graduates received academic accolades, with more than 500 Regents Scholars and 285 members of the National Honor Society, among other recognitions.
The Class of 2023 is unique because their freshman year of high school ended abruptly with the coronavirus pandemic. Because of that, some of the messages focused on overcoming adversity.
"We're prepared to move on, and we're ready," Lincoln High School graduate Aryan Patel said. "Whatever it is, we're ready because of the circumstances we had in the past."
Meet two of the commencement speakers and hear their stories.
---
What's in the airport's $130 million expansion plan?
Simplified: The Sioux Falls Regional Airport is planning to see big increases in both cargo and passengers flying through town in the coming decades. And they've got a $130 million plan to accommodate that growth.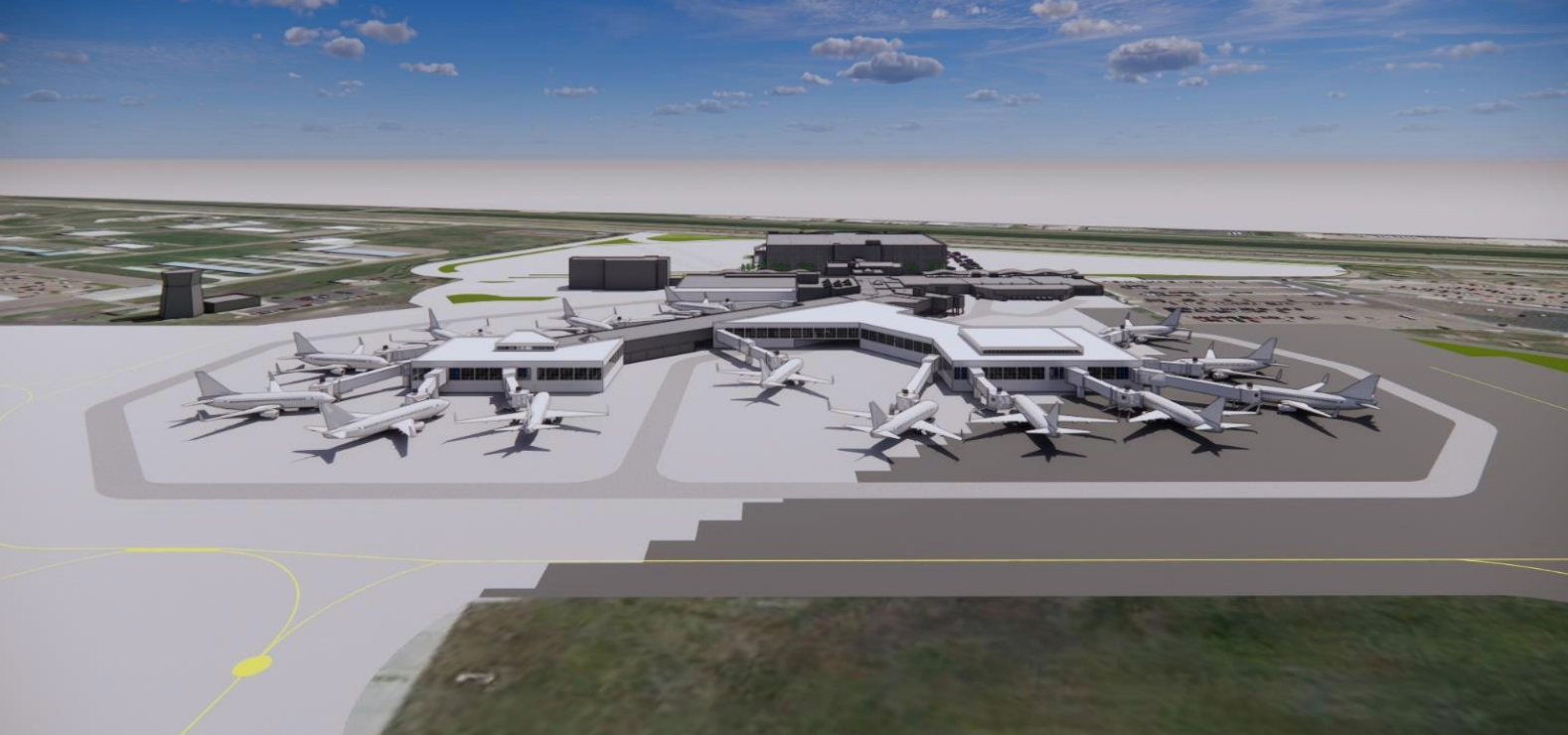 Why it matters
The airport has seen demand for travel rebound since the pandemic, and in the next 20 years, projections show the airport going from more than 500,000 passengers annually to nearly 1 million by 2041, according to a presentation from Executive Director Dan Letellier to City Council on Tuesday.
Additionally, as more people shop online, the airport is seeing more demand for space for cargo planes – another area they're projecting to see the amount of cargo double in the next 20 years, especially with Amazon's new facility in town.
That's why the airport is looking at a $130 million expansion that would double the number of available gates from seven to 14, increase cargo space and include a new air traffic control tower, among other changes. And Letellier said they'll be looking at all possible funding sources – including the City of Sioux Falls.
"The entire community benefits from the airport being here," Letellier said. "We would like to see the city's support."  
Tell me more about the proposed changes.
Get a closer look here.
---
TL;DR
Super Simplified Stories
County delays vote on regulating CO2 pipelines. Minnehaha County Commissioners on Tuesday couldn't agree on a proposal to require pipelines to maintain a certain distance from where people live and work. No decision will be made until at least June. South Dakota Searchlight and The Dakota Scout have more details.
Stamps for species. The Great Plains Zoo helped the United States Postal Service unveil 20 new stamps on the 50th anniversary of the Endangered Species Act on Friday. You can buy them online here.
Free alert devices from Sioux Falls Fire Rescue. The fire department is teaming up with the American Red Cross and the Helpline Center to offer free smoke alarms and alert devices to the deaf and hard of hearing community in Sioux Falls. Call 2-1-1 to get on the list.
---
Why your utilities will (likely) cost more next year
Simplified: The City of Sioux Falls is looking to increase utility rates for four out of five city-run utilities. Here's a look at what the proposed changes could cost you.
Why it matters
The city oversees five separate utilities: water purification, water reclamation, storm drainage, the sanitary landfill, and city light and power.
All but one (city light and power) of these utilities are expected to cost more in the coming years, according to a four-year plan presented to the City Council on Tuesday.
The financial impact varies, but the average homeowner can expect to be paying about $190 more annually on utilities in 2027 than they are in 2023.  
"These increases reflect the minimum revenue requirements to keep each utility funded and operational," Public Works Director Mark Cotter told councilors on Tuesday.
Get a breakdown of the numbers here.
---
THIS AND THAT
What I'm falling for this week:
Sleeping with the windows open
---
Become a member
Has Sioux Falls Simplified made you feel smarter about where you live? Consider buying into a smarter Sioux Falls by becoming a member and offering financial support to the no B.S. journalism you've been reading here.