Happy Friday! Megan here.
Weather check: Cold, windy, icy, snowy, stormy. Stay weather-aware!
☃️
Enjoy your snow day, Sioux Falls kids!
Status check: Have you seen our new tote bags? They're super cute, and right now the only way to get one is to buy-in as a "reeeeeally good friend." (If you're already a paying member and want to make an additional one-time donation of $35 or more, I'll also send you a tote bag – just reply to this email with your address!)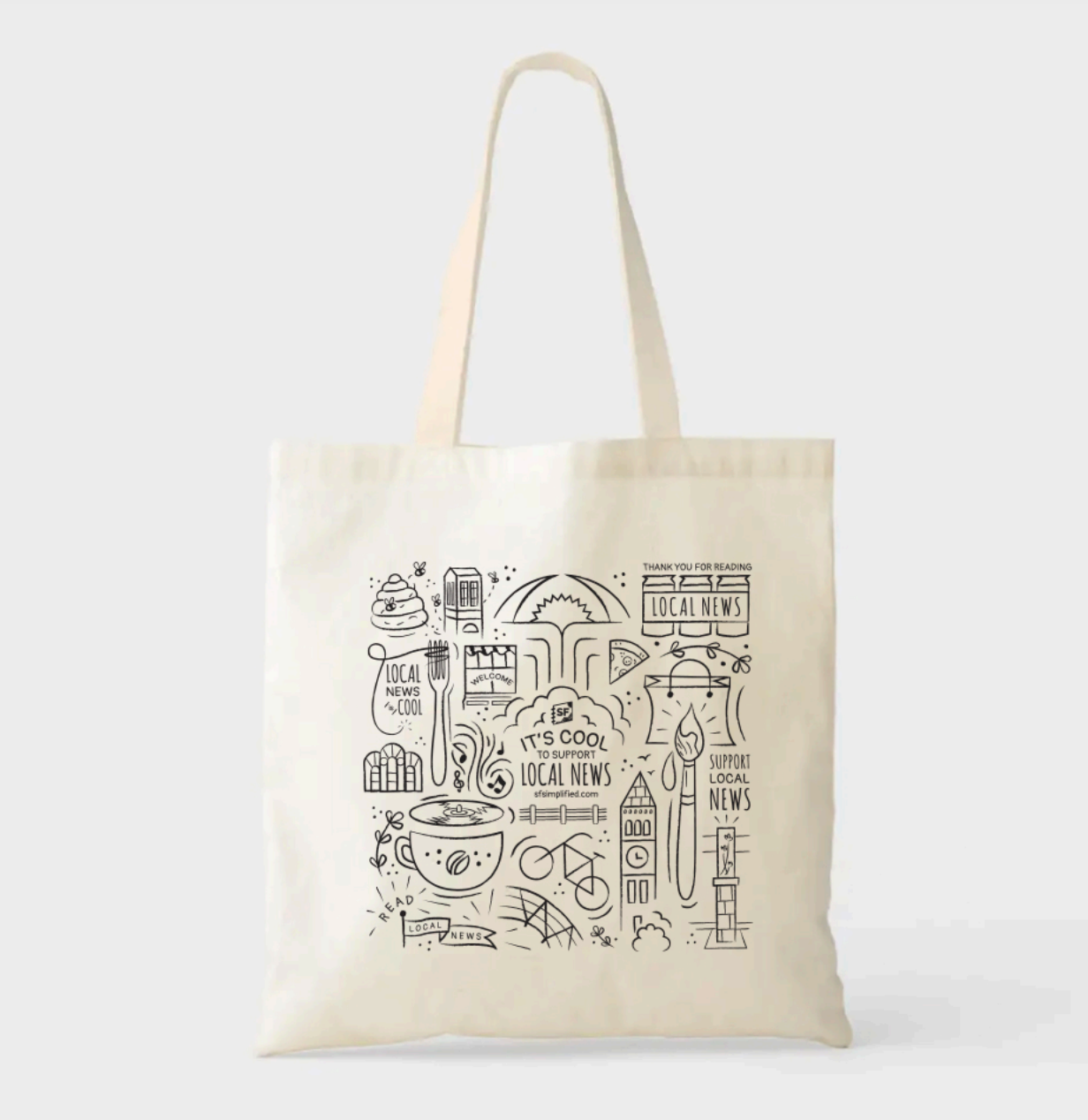 This weekend, you'll find a guide to winter events for your holiday breaks. You'll also see what you may have been missing if you've been avoiding the library to avoid overdue fees (now that fees are waived). Oh! And don't miss our weekly event guide – that is, if it's nice enough to even leave the house in the next week...
And now, news:
Looking for some winter fun? We've got you covered.
Simplified: Winter in Sioux Falls means cold and snow, but there's still plenty of seasonal activities in the city. Here's a list of a few events, places and winter inspiration that'll keep the family entertained this season.
Why it matters:
The Sioux Falls District is on winter break from December 22 through January 2, which means kids have almost two weeks at home.
A few local organizations have sites to help you find activities, like Experience Sioux Falls' "Things to do" list or Downtown Sioux Falls' events page.
Matt Barthel, communications manager with Experience Sioux Falls, said their blogs also have some inspiration for winter activities.  
"It's always great to get outside and experience things, whether that's just getting out and enjoying the snow, or even different attractions," Barthel said.
Tell me some things to do
Find a list of both indoor and outdoor options here.
---
What you may have missed if fines have been keeping you from the library
Simplified: Siouxland Libraries announced at the beginning of the month that they'll no longer be collecting fees on overdue books. So, if fees were keeping you away from the library in recent months or years, here are a few things you may have missed.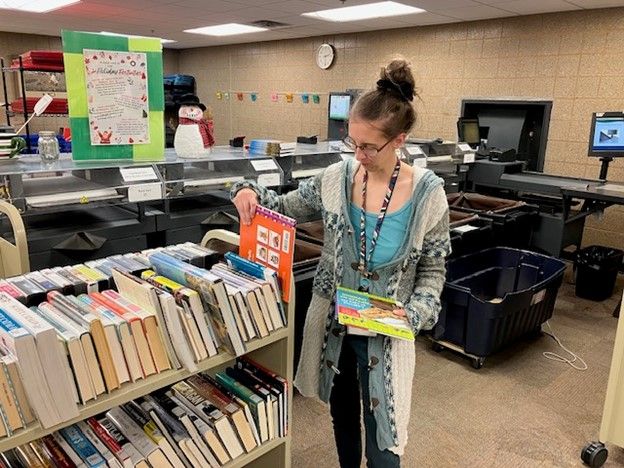 Why it matters
The decision to eliminate fees was made, in part, to encourage people who might feel the "overdue book shame" to come back and enjoy the library services, Director Jodi Fick said.
Overdue fees also have been bringing less and less revenue, Fick said. Fifteen years ago, they'd bring in $100,000 annually. Now, it's dropped to around $15,000.
And, by eliminating fees, the library system has seen an increase in returns and an increase in people coming to the library.
"The other thing we did was look at how many of our items are overdue versus checked out," Fick said. "And it is just a minuscule amount. The majority of people, they return what they've checked out within a week."
Here are some things you may have missed at local branches
And there are also expanded online resources, too. Learn more here.
---
TL;DR
Super Simplified Stories
S.D. author selected for One Book Siouxland. The library system announced its pick for the 2023 book Thursday. It's called "Accidental Rancher" by South Dakota author and musician Eliza Blue. Learn more here.
Avera's new east-side health center opening soon. Avera Health announced this week that its new location at Dawley Farms off of 26th Street and Veterans Parkway. There's an open house 11 a.m. to 1 p.m. Sunday, and it's expected to open early next month.
Give the gift of a super long run. Registration is now open for the 2023 Sioux Falls Marathon. The race is Aug. 27, 2023. Get the details here.
---
EVENTS
Stuff to do: Dec. 16-22
---
THIS AND THAT
Become a member
Has Sioux Falls Simplified made you feel smarter about where you live? Consider buying in to a smarter Sioux Falls by becoming a member and offering financial support to the no B.S. journalism you've been reading here.