This is a paid post from Friends of the Big Sioux River
Simplified: The water in the Big Sioux River is dirty. But there's a local group working to make it cleaner through both literal cleanup efforts and a partnership with a local brewery to show what it takes to make the river water drinkable.
Why it matters
Clean water is essential, and that fact is at the core of Friends of the Big Sioux River's work.
That's why the group is hosting a river cleanup event at six locations along the Big Sioux watershed on Saturday, April 24 from 10 a.m. to noon.
It's also why they're teaming up with Remedy Brewing Co. on a Kolsch brewed with water from the Big Sioux River – and heavily filtered, of course.
"The goal is to educate and highlight, through the use of beer, how important clean water is to everyday life," said Travis Entenman, director of Friends of the Big Sioux River.
Ok, but how did they make river water drinkable?
A lot of filtering.
It took about a half-dozen volunteers eight hours to pull and filter 300 gallons of water. Once all the waste was filtered out, there were about 120 gallons of clean water left.
The water went through a reverse osmosis filtration process, Entenman said, and the end result was about twice as clean as tap water.
By using the water to make beer, Friends of the Big Sioux River hopes to illustrate what it would take to get drinkable water if, suddenly, the Big Sioux was the only water source available.
How can I help with river cleanup?
There are four in Sioux Falls, one in Watertown and one in Flandreau.
Sioux Falls spots include:
The downtown river greenway
Legacy Park (cleaning up Skunk Creek, which feeds into the Big Sioux)
Yankton Trail Park
I-90 canoe access point (by the old driving range on the south side of the interstate)
There's no sign-up required. Just show up ready to pick up some trash, and wear clothes you don't mind getting a bit dirty.
Tell me more about the beer
It's a Kolsch-style ale, which, as Remedy co-founder and CEO Matthew Hastad said is just "a fancy way of saying a nice, easy-drinking German beer."
In addition to the reverse osmosis filtration system, all of the water used in the beer was also boiled, so the beer will be clear and safe to drink.
"It's almost safer to drink the beer than it is to drink bottled water from the store when it comes to contaminant," Hastad said.
The beer will also be available to-go in crowlers with a special Big Sioux Brew label.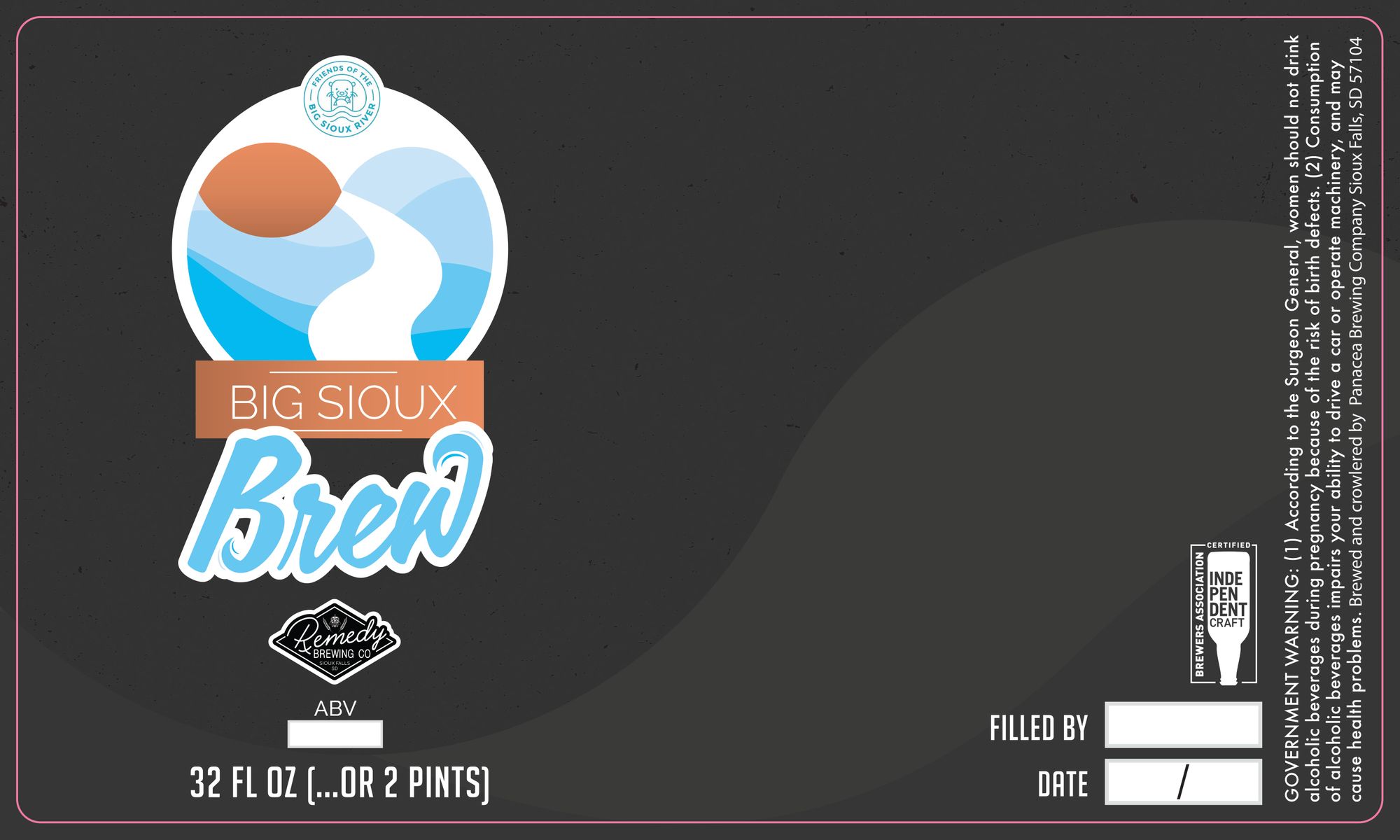 Where can I learn more?
You can learn more about Friends of the Big Sioux River here.
You can also try the beer, see the reverse osmosis filtration system and enter a raffle to win a canoe this weekend at Remedy. The event starts Saturday, April 24 at noon, right after the river cleanup event.