Simplified: Sioux Falls police started using drones in 2020. Now, a year later, they're helping Sioux Falls Fire Rescue add drones – specifically, drones with thermal cameras – to their toolbox as well.
Why it matters
Drones, otherwise known as "unmanned aircraft systems," give cops and firefighters another way to assess what's happening in responding to a given incident.
For police, they've so far been used by the five licensed drone pilots on the force to help with finding people who've gone missing, assessing traffic, and helping the crime lab map a scene.
But there's a lot more potential, said Lt. Kevin Henkel. He said the department is working to test technology to create 3D maps of crime or crash scenes that could speed up investigation times.
Fire Rescue has yet to use drones in the field, but four firefighters are now licensed drone pilots. They'll spend the summer training and aim to launch the drone program in September, Battalion Chief David Jensen said.
"(The drone) really applies to almost everything that fire does," Jensen said. "You may see it on quite a few different responses."
Tell me more
The goal is to use the drones in ways to keep officers out of potentially dangerous situations.
Thermal cameras, for example, can identify hot spots in a house fire or provide additional cover to an officer searching for a suspect or missing person at night.
"It's a game-changer as far as knowing what's in front of you when you can't see it," Henkel said.
Police officers also have a detailed policy on drone usage, including full transparency whenever drones are deployed. Jensen said Sioux Falls Fire Rescue intends to follow the same policy.
What are the challenges to using drones in police, fire response?
Wind. And drones that don't have thermal cameras – most of the fleet at this point – can't be used effectively at night when cameras can't see what's going on.
It also takes time to test if drones can do the jobs currently being done in other ways.
For example, in order to use drones to map fatal crash sites, police have to prove that the mapping technology is at least as good as the current method of total station laser mapping.
"We can't just jump from doing things the old way to the new way without proving it works," Henkel said.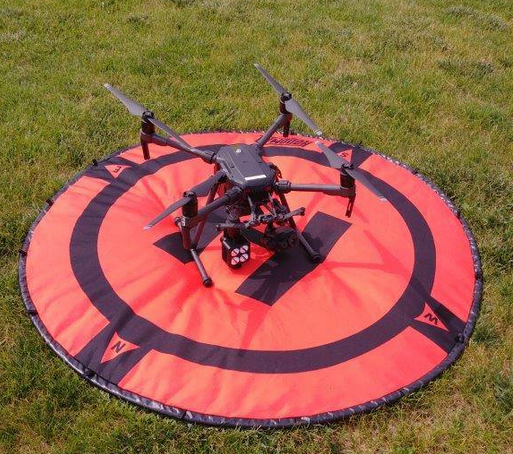 What's the cost?
Sioux Falls police started the program last year with two drones purchased through the help of a federal grant, Henkel said. No local tax dollars were spent.
Last week, the Sioux Falls City Council approved spending $18,000 to purchase two new drones with thermal cameras – one for the police department, and one for fire rescue.
There's also minimal cost – less than $200 – to take the certification test to become a drone pilot. Five police officers and four firefighters are certified.
What's the future of drones in this setting?
The sky is the limit, Henkel said, no pun intended.
He's seen drones used by police departments in other cities for everything from delivering a cell phone to a barricaded subject to singing "Happy Birthday" to a local kid.
"Whatever the call might be or the situation, the sergeants on-scene, or the officers, can always say, 'Is there a way to do this with a drone?'" Henkel said.
On the fire rescue side, Jensen agreed the possibilities for usage are endless, especially as technology progresses. Maybe there will be a day when firefighters have fully automated drones assessing the scene, he said.
"I can't imagine what the next five to 10 years will bring and what that'll look like," he said.