Simplified: A $2 million donation from a Sioux Falls family aims to bring an ice "ribbon" and an all-inclusive playground to the now empty land between the Levitt and Falls Park.
Why it matters: The donation would fund half the estimated $4 million cost to bring the two new features downtown.
The other $2 million, if approved, will come from the city.
The park concept is modeled on larger cities like Chicago and Spokane, Washington.
City officials say the new features would raise the profile of downtown and fit the city's goal of having year-round amenities in the city's core.
The park will be called Jacobson Plaza at Falls Park after the namesake donors.
What's an 'ice ribbon' and an 'all-inclusive playground'?
An ice ribbon takes the idea that the average skater spends most of their time on the outside of the rink and just cuts out the middle. It's sort of like a winding sidewalk made of ice.
An all-inclusive playground has features that children of all abilities can use.
"At the end of the day, we want to create an environment where children of all abilities feel comfortable that they can go and interact with each other and do what they really want to do, which is play," said Mike Patten, park development specialist with the city.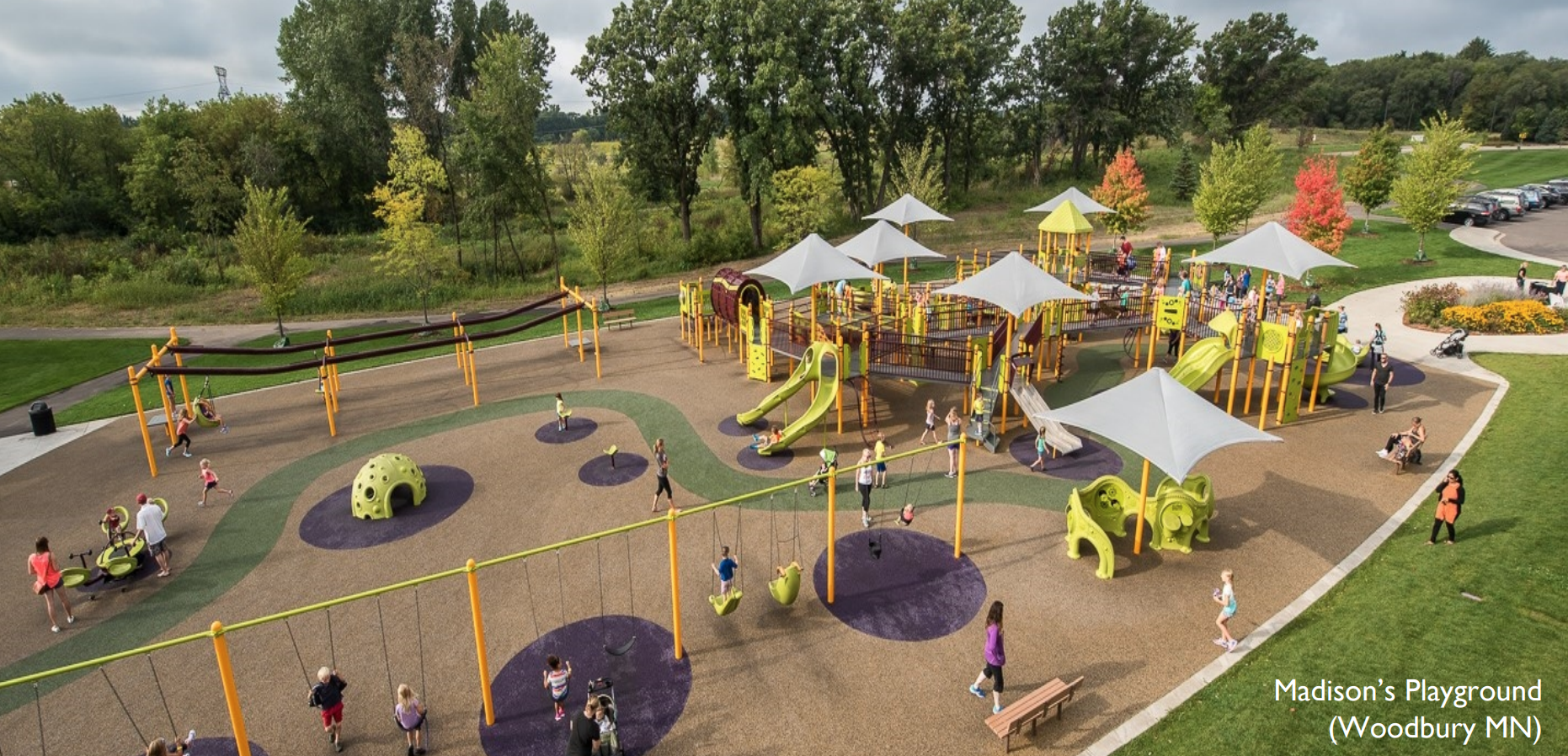 Who's behind the donation?
Garry and Dianne Jacobson. They're longtime Sioux Falls business owners with a history of giving back to the community.
Their daughter, Robin Houwman (who's also presiding judge for the second judicial circuit in South Dakota), spoke to the council on behalf of her parents Tuesday afternoon.
She said of all the donations her parents have made, this is the one that brings tears to their eyes.
What else people are saying about the project
"We believe it'll serve well beyond the borders of Sioux Falls and bring people from the entire region," parks department Director Don Kearney said.
"How can you not be wholeheartedly behind something like this?" Councilor Marshall Selberg said.
What happens next?
The project moves now to the parks board. If approved, it'll go back in front of the full council where it's expected to be added to the city's capital improvement plan.
If all goes to plan, skates could hit the ice in the winter of 2022.