The leader of Sioux Falls public schools is using a new way to connect with parents: podcasting.
Why it matters: Superintendent Jane Stavem took over the largest school district in the state right before the pandemic. That's left her fewer options to connect with the community than she'd like.
The hope is, with this podcast, she can both connect with Sioux Falls in a more personal way and shine a light on the folks who keep the district running, said spokesperson Carly Uthe.
"It's really bringing to light stuff that can't fit in a Facebook post ... It's helping the community get to know the people who make up our district," Uthe said.
Why a podcast?
It's what people are into right now. The podcast episodes, all of which are around 20 minutes long, can be listened to while getting ready, driving to school, doing dishes, whatever multi-tasking needs to happen.
What's it about?
Episodes come out generally the day after a school board meeting, so there are opportunities to address the latest news there. Stavem has also covered topics including:
The district's ongoing response to COVID-19
Mental health in schools
Mentoring
And upcoming episodes will feature the art of opening a new school with incoming Ben Reifel Middle School principal as well as the importance of the district's custodial staff in keeping over 4 million square feet of school buildings clean.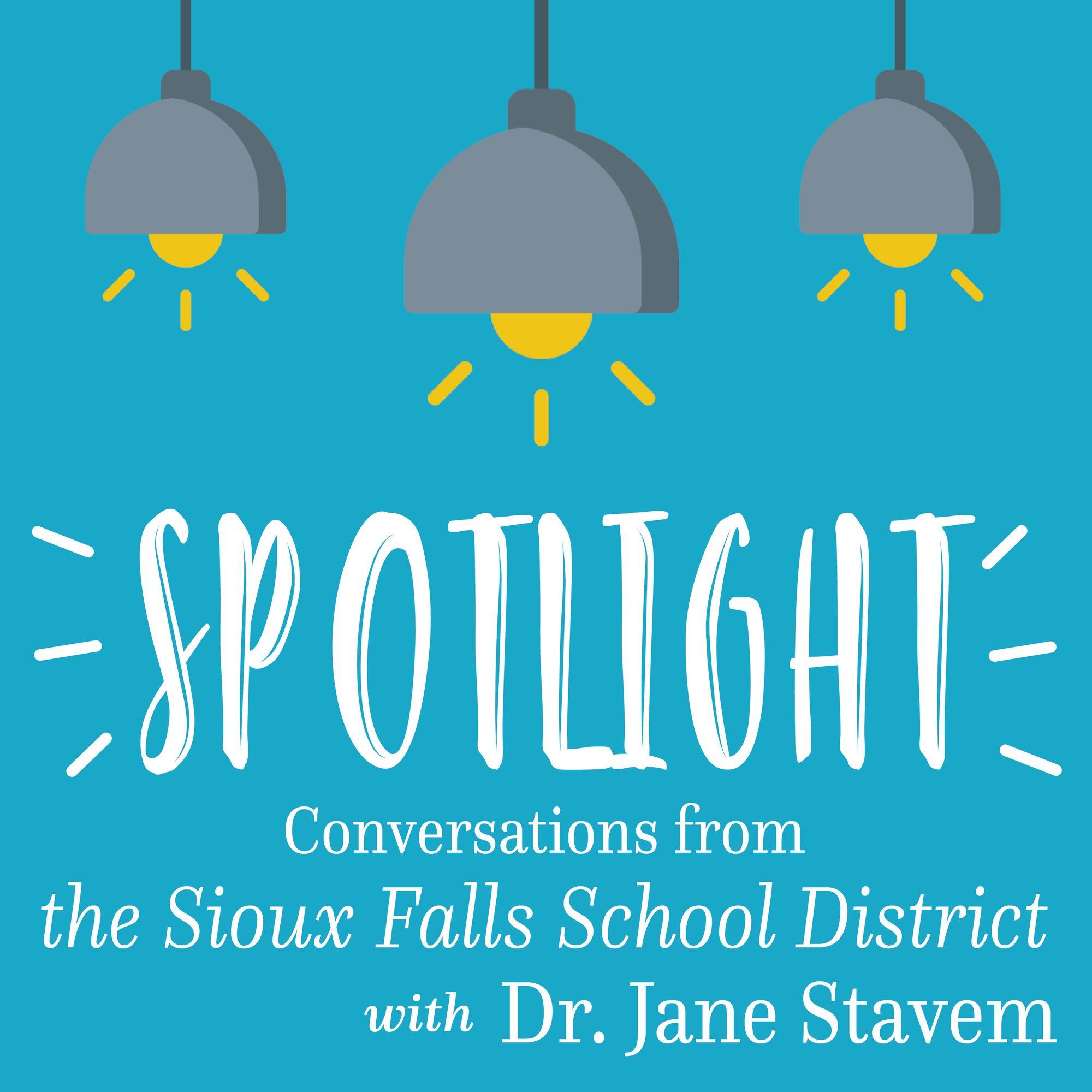 How to listen
The podcast, "Spotlight" is available on Spotify and Google Play.
You can also find it through the school district's website. It's not on Apple podcasts yet, but stay tuned, Uthe said.