Simplified: Sioux Falls' newest high school is only a couple months away from opening to students, and as construction wraps up, local reporters got a look at what makes the new building unique.
Why it matters
This building is a long-time coming. The Sioux Falls School District has been talking seriously about the need for a fourth major high school since 2017.
It's also part of a $190 million bond voters passed by a considerable margin in 2018.
Jefferson Principal Dan Conrad – formerly at Washington High School – said the new building is less traditional and more focused on creating room for students and teachers to collaborate.
"It's just that flexibility to meet the learning needs of kids throughout the school," Conrad said.
Here's a look at five things that make Jefferson different from the other three public high schools:
1. The size
It starts as the Sioux Falls high school with the smallest student population at around 1,400, but Jefferson High School will have the largest footprint at about 320,000 square feet.
That's compared to Lincoln at around 305,000, and Washington and Roosevelt at about 290,000, according to Jeff Kreiter, director of operational services for the school district.
2. The layout
Jefferson is broken up into academic wings connected by a wide hallway.
While one wing is dedicated to project-based learning (think: New Tech High School kids who are now a part of Jefferson), the wings are meant to include a mix of different academic disciplines.
There are also several open areas – including one called the "learning stairs" – for students or, potentially, community members to give presentations.
It's all about "visible learning," Conrad said.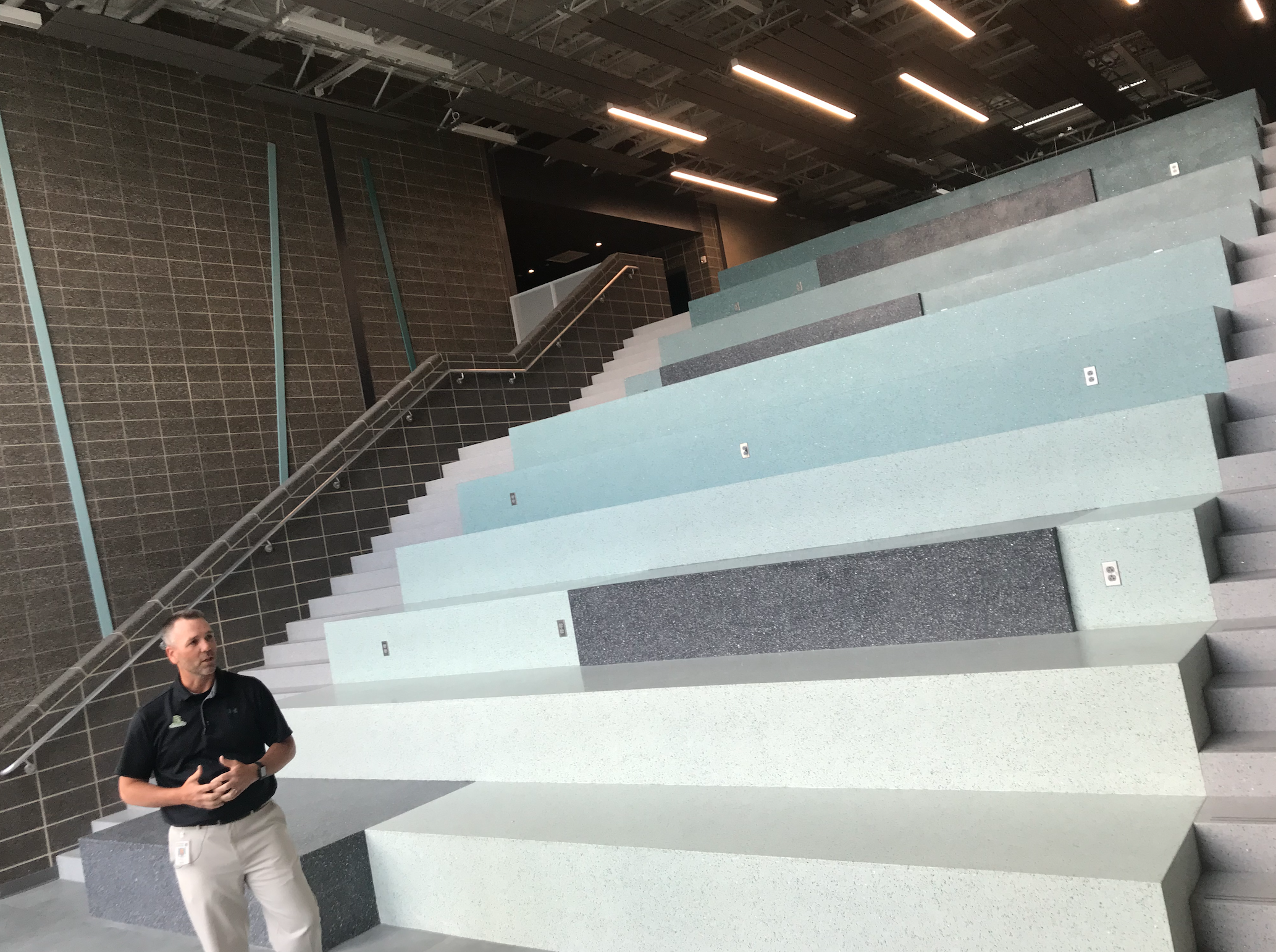 3. The library
Jefferson's library isn't contained by four walls.
Instead, it's a two-story, open-concept space near the center of the academic wings. Students below can see those above (and vice versa).
It's also right next to the coffee bar, another communal learning space, Conrad said.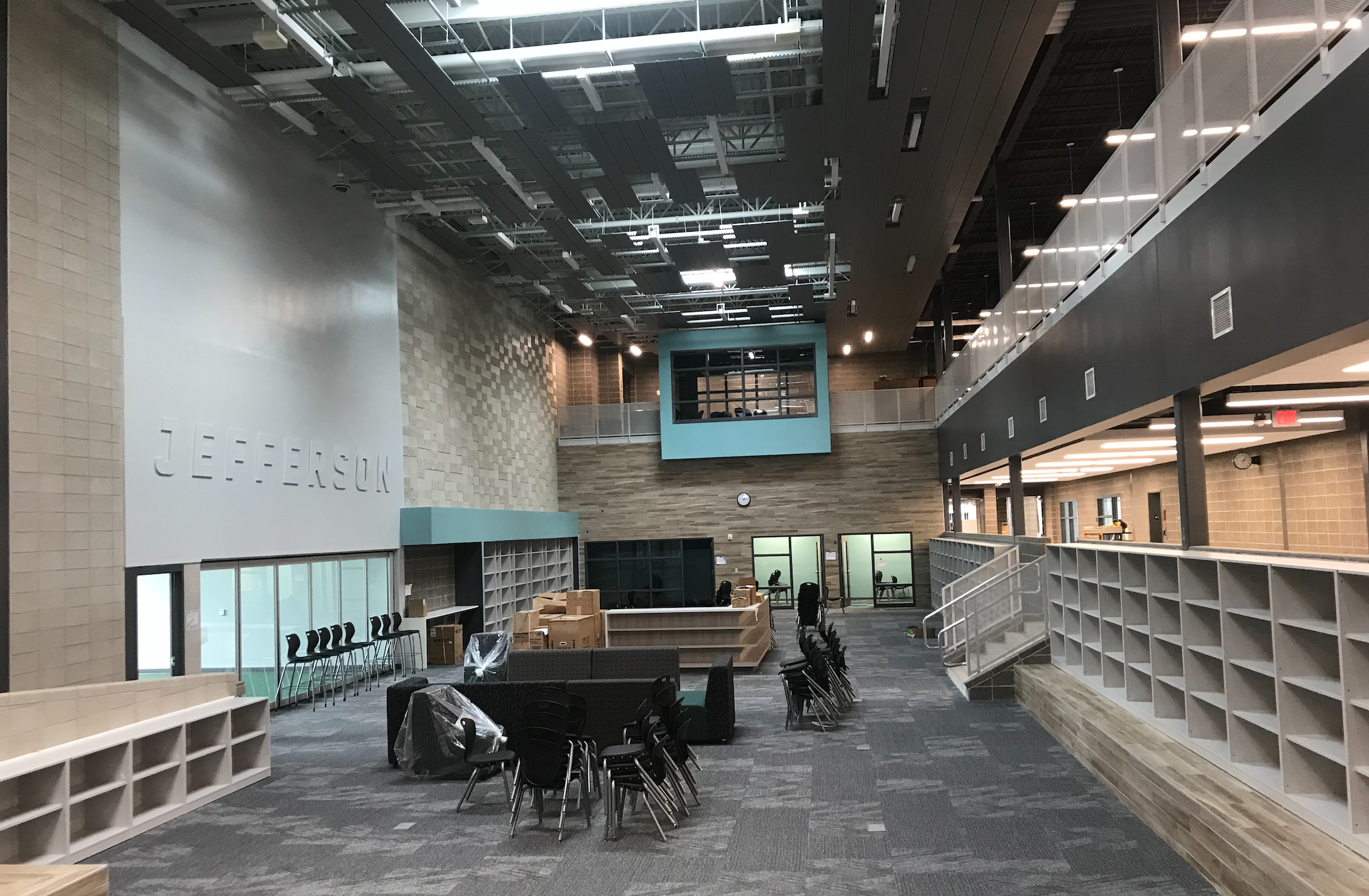 4. The windows. So many windows.
Conrad said he hopes the first thing students see when they walk into Jefferson High School is the sunrise through the east-facing windows of the main entryway.
Windows line all sides of the new high school building, and natural light hits nearly every room.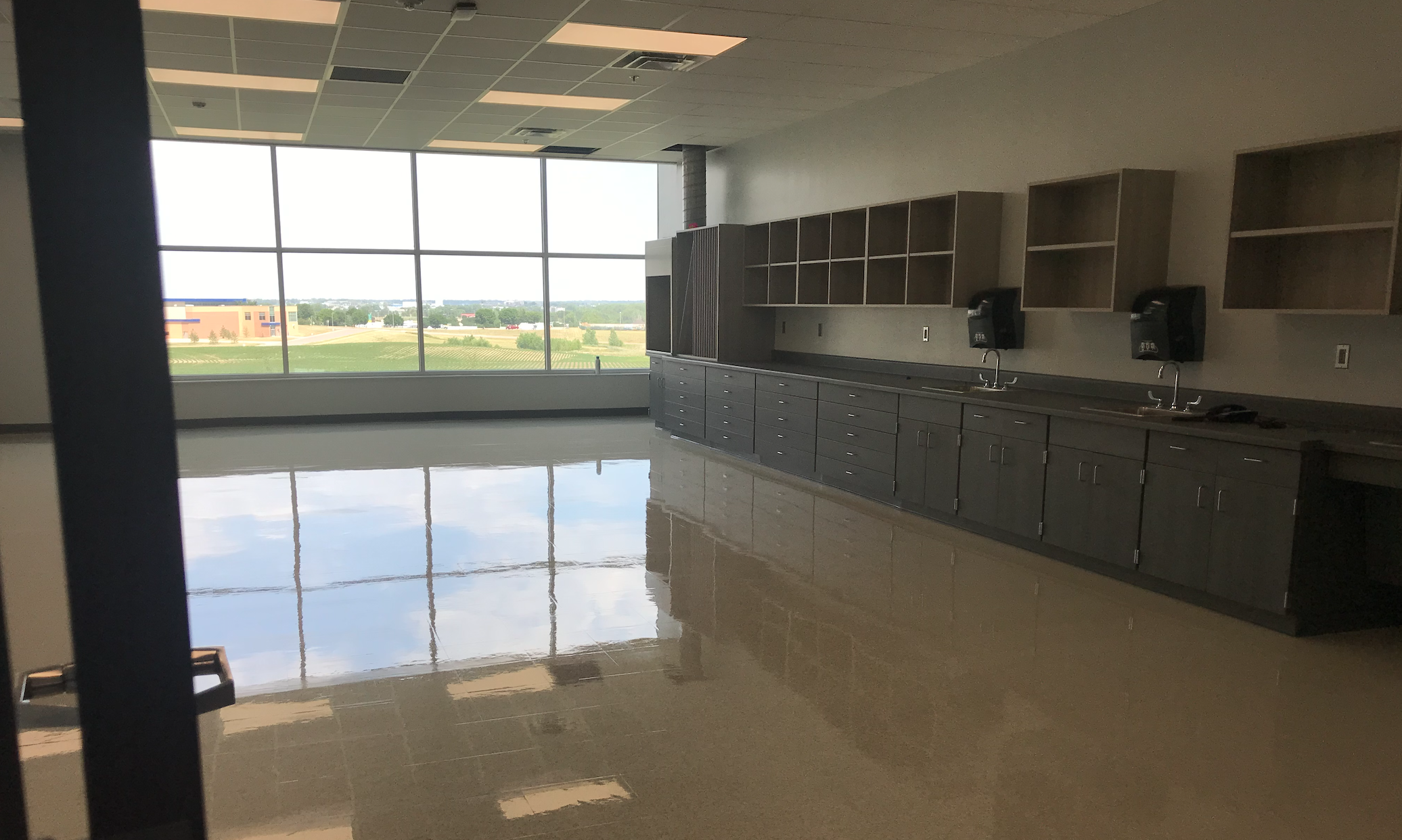 5. The lockers
You won't find banks of lockers lining every hallway at Jefferson.
That's because there are only enough lockers for about 40 percent of school's student capacity, Conrad said.
All freshmen will get a locker, as will upperclassmen who want one, but the district has learned it's an amenity not every high schooler wants or needs.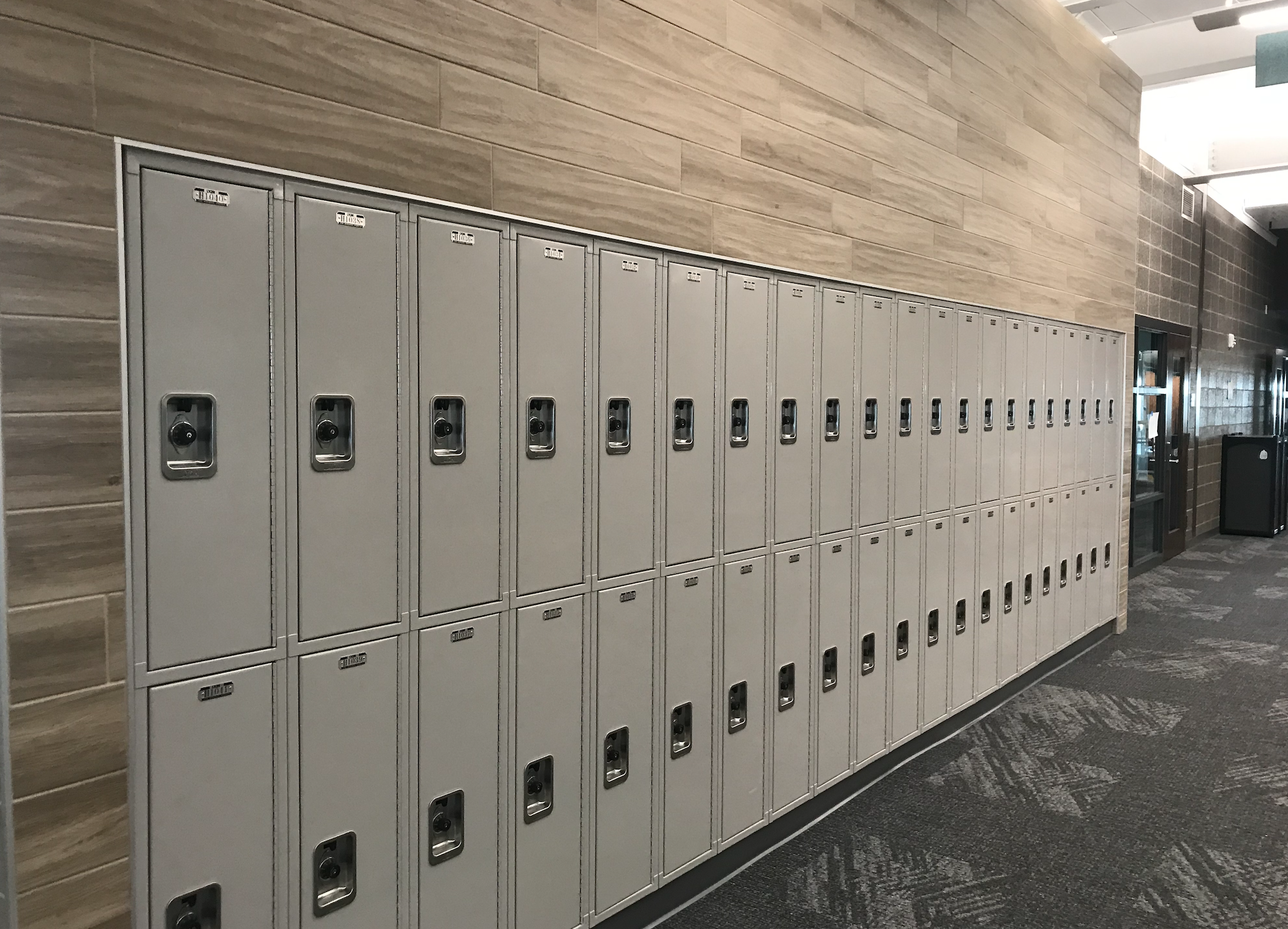 And here are some more pictures, just for fun