Simplified: When the COVID-19 pandemic hit, many people opted for home haircuts, dyes and styles rather than going to a salon. As the pandemic wanes, some folks are embracing their quarantine looks and seeing their locks in new ways.
Why it matters:
In a lot of ways, it doesn't. It's just hair, after all. But when the world was full of uncertainty, for some, trying a new hairstyle was a way of adding a little bit of control to the chaos.
Last spring, people were panic-buying hair dye not long after the "stock up on toilet paper" phase of the pandemic.
A year later, several folks are still rocking the new styles they tried during the pandemic, including longer locks, man buns, shaved heads, or bold colors like blue, purple and red.
Sioux Falls stylists are also seeing more people embrace their natural grays.
"People have seen how much easier it is to go natural," said C.J. Wachter, a cosmetologist at Atoley Salon.
Here are a couple of Sioux Falls residents who shared their hair stories with me:
Meet the man behind the bun
Max Boyum's long hair started as a way to stand out in his group of friends.
When the pandemic hit, they began to shave their heads rather than wait to see how long it'd take to feel safe going into a salon again. Boyum wasn't up for that.
"I would like to think that I have a good head of hair," he said. "And my family does not have a good genetic predisposition for having hair very long. So I decided, while I have it ... I'm just going to live it to the fullest."
He's now got near shoulder-length locks and no plans for when to cut them.
He said maintaining the long hair has become a sort of side hobby for him in the last year, too.
"It was something that I was personally invested in," he said. "I had control over it ... at the end of the day, it's still my thing."
Why this woman is embracing her grays
Olimpia Justice is a 42-year-old with gray hair, and she's tired of trying to hide that.
"I can't run away from my genetic composition," said the Sioux Falls woman.
Justice was reluctant to give in to the gray hair, but she stopped getting highlights when the pandemic hit. About five months later, she realized she was ready to be done with the constant dye jobs.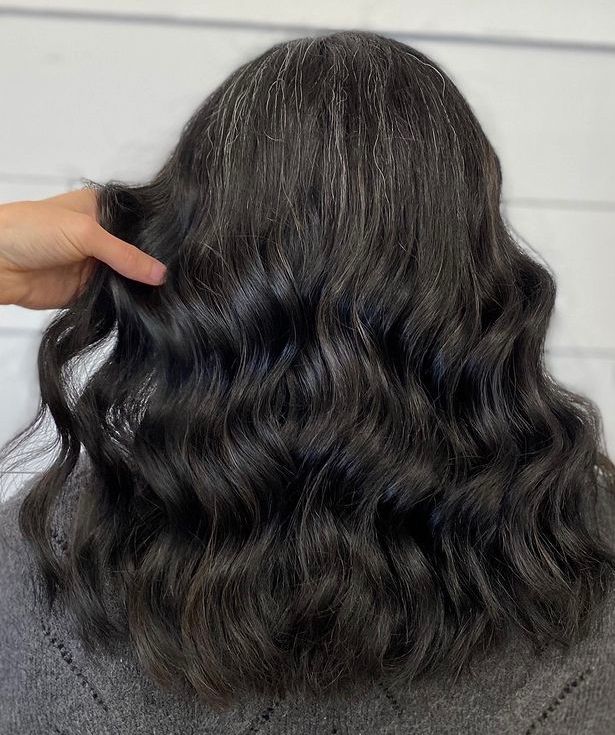 Now, she's not only accepted that her gray hair is OK. She said it's pretty.
"We were so constrained to looking a certain way in public ... now, you question that," Justice said. "Was that really something that we needed to strive for?"