This is a sponsored piece in partnership between Sioux Falls Simplified and Startup Sioux Falls.
Simplified: You read earlier this week about how Feeding South Dakota is seeing fewer donations and higher need. Well, we wanted to make it easy for folks to help out. Here's what you need to know about the Startup Sioux Falls and Sioux Falls Simplified food drive next week – and how you can win prizes for donating.
Tell me more
The food drive will run from Tuesday, Sept. 5 to Friday, Sept. 8.
Or, if you're a Startup Sioux Falls co-working member, you can donate anytime from now until Sept. 8.
You can drop off donations at Startup Sioux Falls, located at 100 E. Sixth St.
Bring donations to Startup Sioux Falls between 8-5 pm Tuesday through Friday. Enter at the public entrance on Phillips Ave.
If you donate Wednesday morning during the first-ever Startup Sunrise event, you'll be entered to win prizes. Keep reading to learn more.
Ooo, how can I win prizes?
You can win prizes if you bring your donation to the first-ever Startup Sunrise event, a new monthly gathering of area founders and innovators.
The event will take place from 8 a.m. to 9:15 a.m. Wednesday, Sept. 6 at Startup Sioux Falls.
If you bring a food donation to Startup Sunrise, you'll be entered to win:
A Sioux Falls Simplified tote bag,
Sioux Falls Simplified stickers,
Startup Sioux Falls branded socks,
Two tickets to the first Live & Local performance at the Washington Pavilion.
Tell me more about Startup Sunrise
Startup Sunrise is a free event focused on networking, idea sharing and strengthening the startup community.
This month, Melissa Goodwin, senior vice president for Innovation Lab, and Peter Burghardt, executive director of The Batchery, will headline the event, discussing Igniting Innovation.
The event is free to attend, but space is limited. You can reserve your spot here.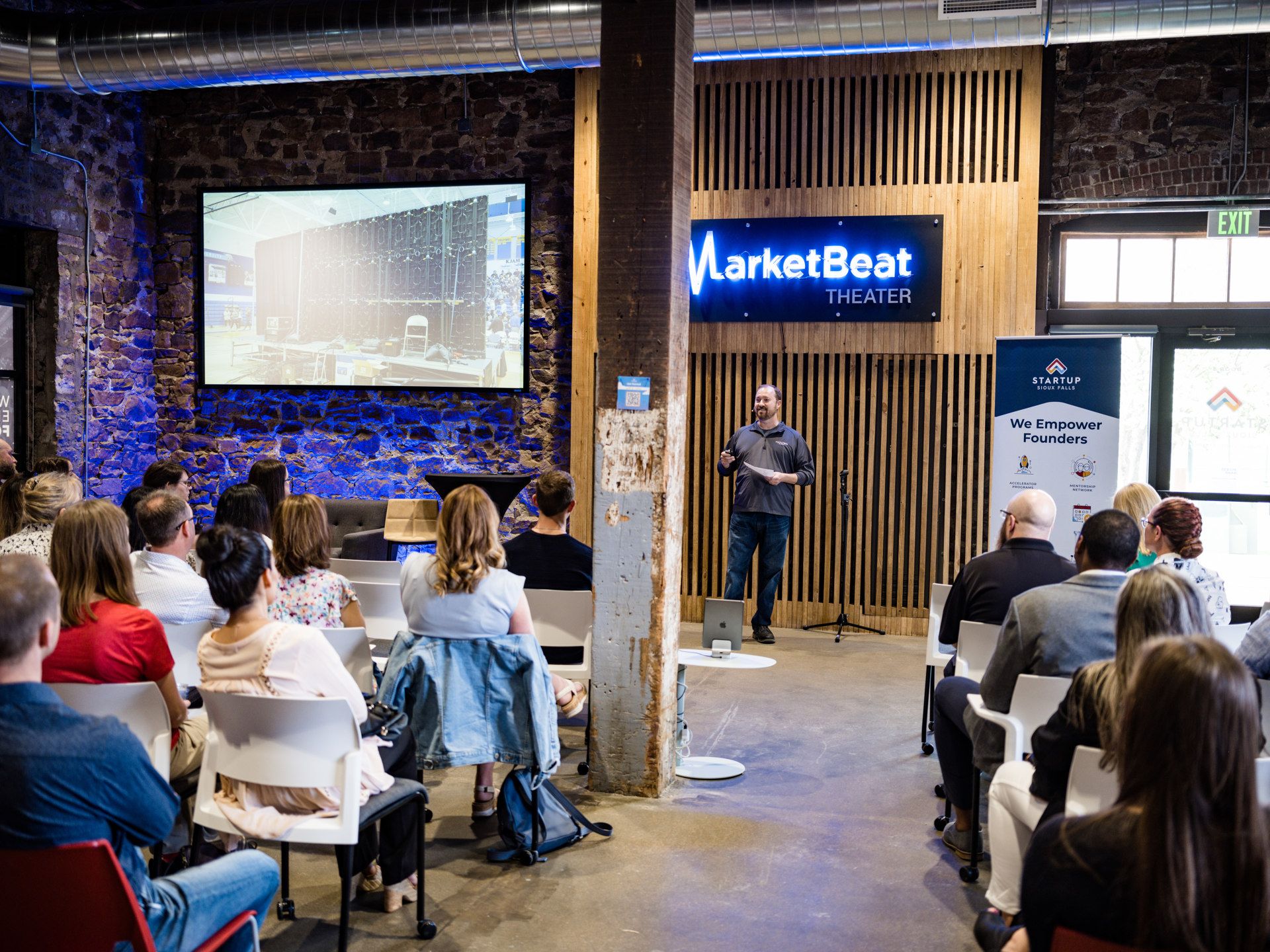 What kind of food should I bring?
These are the types of foods most needed, according to Feeding South Dakota:
Peanut Butter & Jelly
Whole Grain Cereals (hot & cold)
Boxed Meals (i.e. hamburger, chicken & tuna helpers)
Canned Chicken & Tuna in Water
Low Sodium and/or Low Sugar Canned Pasta and Sauces
Whole Wheat Dry Pasta and Whole Grain Rice
Low Sodium Canned Vegetables
Canned Fruits in Lite Syrup
Low Sodium/Lite Soups and Stews
Do not bring (for safety reasons):
Opened product
Glass containers
Homemade items
Baby food
I'd rather give money than food
That's an option.
You can donate to Feeding South Dakota here.