Simplified: Sioux Area Metro now has a mobile ticketing option through an app called Token Transit. Here's what you need to know.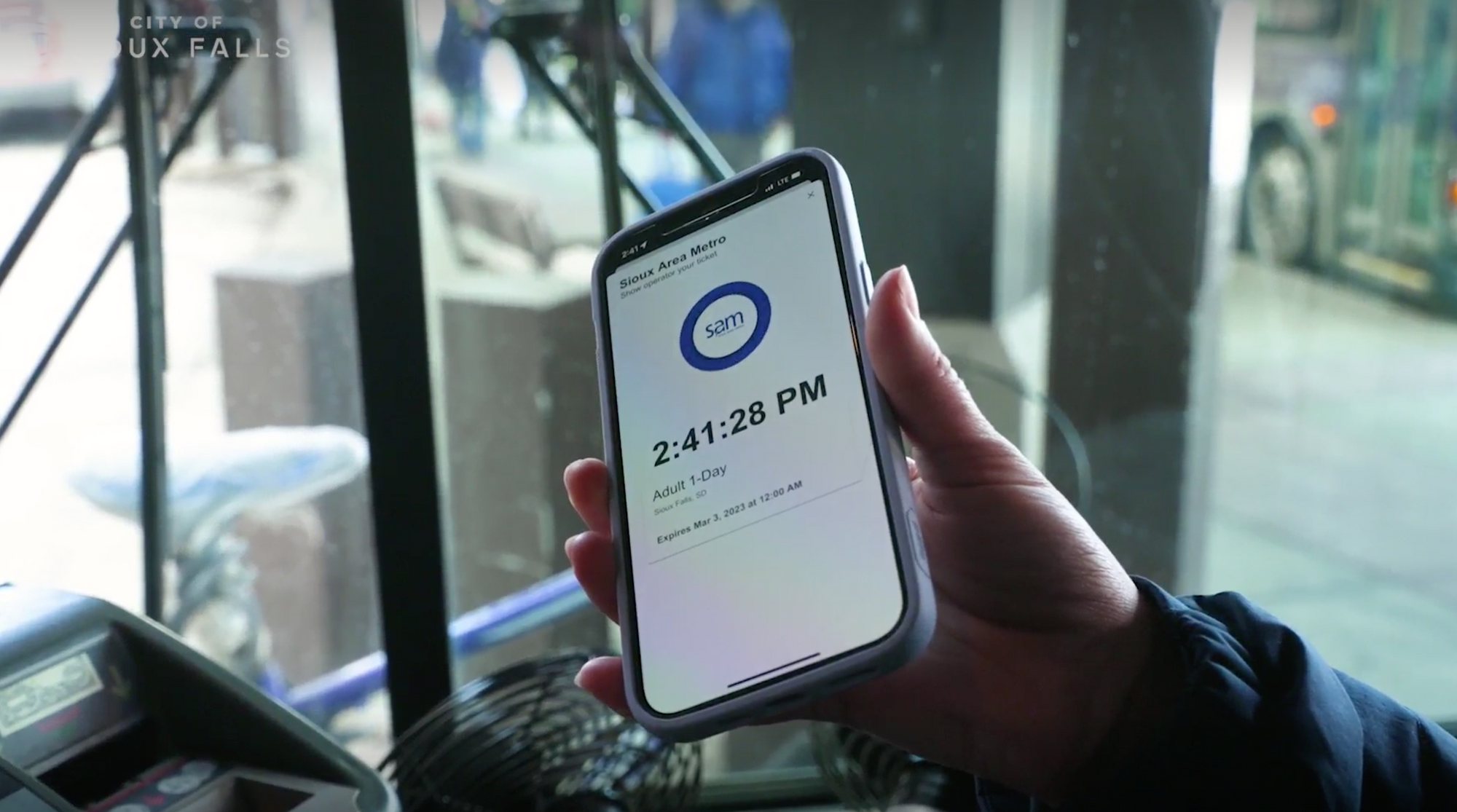 Why it matters
The option for mobile ticketing is one of many changes the city's public transit system is making this year after the City Council approved a new master plan last month.
Sioux Area Metro is also moving to a hybrid model of both fixed routes and on-demand service. And last year, the city made the change to allow kids 18 and under to ride for free.
The Token Transit app has the same bus fare options that you would find buying bus tickets in-person, including single rides, day passes, 10-ride passes, and 7- and 30-ride passes.
"Offering a mobile ticketing option will help streamline SAM services and in turn simplify and enhance our passengers' experience," said Robert Speeks, SAM General Manager.
How does it work?
You can download the Token Transit app for free and use your cell phone number to create an account.
Then, select "SAM," enter your credit/debit card information, and choose the type of ticket you want to buy.
You can use the ticket right away, or save it for later.
To board, just show the bus driver the ticket confirmation screen on your phone.
What if I don't have internet access or a way to pay online?
You can still use the app as long as you've got a buddy who has internet access (or a way to get to the library or somewhere else with free public wi-fi).
Token Transit allows for tickets to be purchased online and sent as a text to a cell phone. You can then use the text to board.
What happens next?
New hybrid services for SAM are expected to begin this summer.