Simplified: Sioux Falls resident Megan Howard lost her cat, Ali, in late September. Here's how Ali made her "miraculous" journey home.
Tell me more
Howard rescued Ali – a black and white long-haired cat – four years ago from the barn of a friend's parents near Brandon.
Ali escaped through Howard's doggy door in late September, and when Howard realized the cat was gone, she printed flyers, filed a report with the Sioux Falls Area Humane Society and sent posts out through social media looking for her.
Last Wednesday, just before the thunderstorms and high winds rolled through town, Ali was found near the Mary Jo Wegner Arboretum on the east side of town, about three and a half miles from Howard's house.
Why it matters
Ali didn't have front claws, Howard said, so for her to be able to survive as long as she did was really remarkable.
It's rare for cats to be found after missing for so long, said Jacob Dickens, who works with found strays at the Sioux Falls Humane Society.
Hundreds of cats are reported missing at any given time to the humane society, Dickens said, but it was Ali's heart-shaped fur on her back that set her apart and helped him identify her as the cat brought in by Animal Control last week. He was then able to contact Howard through the flyer she'd posted.
"It's definitely a miracle," Dickens said, adding that the cat was "on her last leg" when she came into the humane society. "We found her at the right time."
How's Ali doing now?
Before she got lost, Ali weighed 12 pounds. When Howard took her back home last week, she was down to about 5 pounds.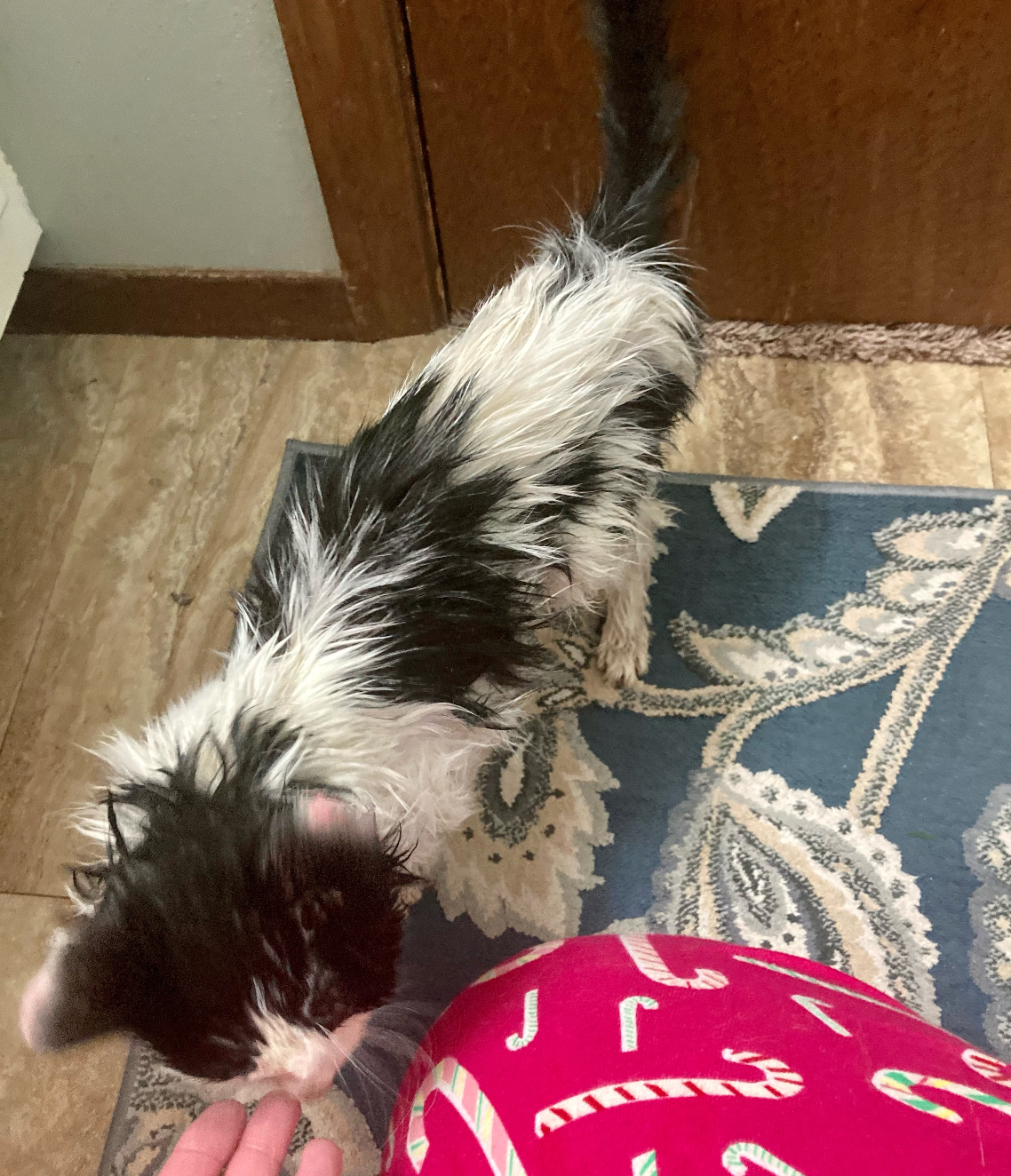 "She was really banged up," Howard said.
But in just a few days, Ali has gained nearly half a pound, Howard said.
The vet also said that besides the weight loss, Ali had no real issues. She didn't get fleas or any diseases, and all she needs is a special diet and some extra love.
"I'm so happy she's here," Howard said. "I've been sad thinking what all she went through."
But now?
"She is living the high life," Howard added. "I said, 'I'm gonna get you pretty and fat again.'"