Simplified: Alex Lunstra is a lifelong artist from Sioux Falls, and her latest art project is an homage to her hometown – a coloring book.
Why it matters
Lunstra first started creating coloring books last year, when she made a book with drawings of her friends' pets.
With this project, she's created 15 drawings to give people a chance to channel their inner artist and celebrate various landmarks and local businesses around Sioux Falls.
She also sees it as a way to say thank you to some of her favorite places around town, as well as share some history and why these spots are meaningful to her.
"They're really just places that were iconic or important to me either growing up or now," Lunstra said. "It's kind of like my personal tour of Sioux Falls."
Tell me more about the artist
Lunstra spent several years working in banking and keeping art as just a hobby. Then, about three years ago she was hired for her first commissioned piece.
Fast forward to June of this year, and she decided it was time to leave her full-time job to work as an artist and start A.L. Art & Prints.
She also began working at Prairie C and is one of the downtown business' resident artists.
"She's created some really whimsical things for us," said Keyes Clemmer, owner and executive pastry chef at Prairie C.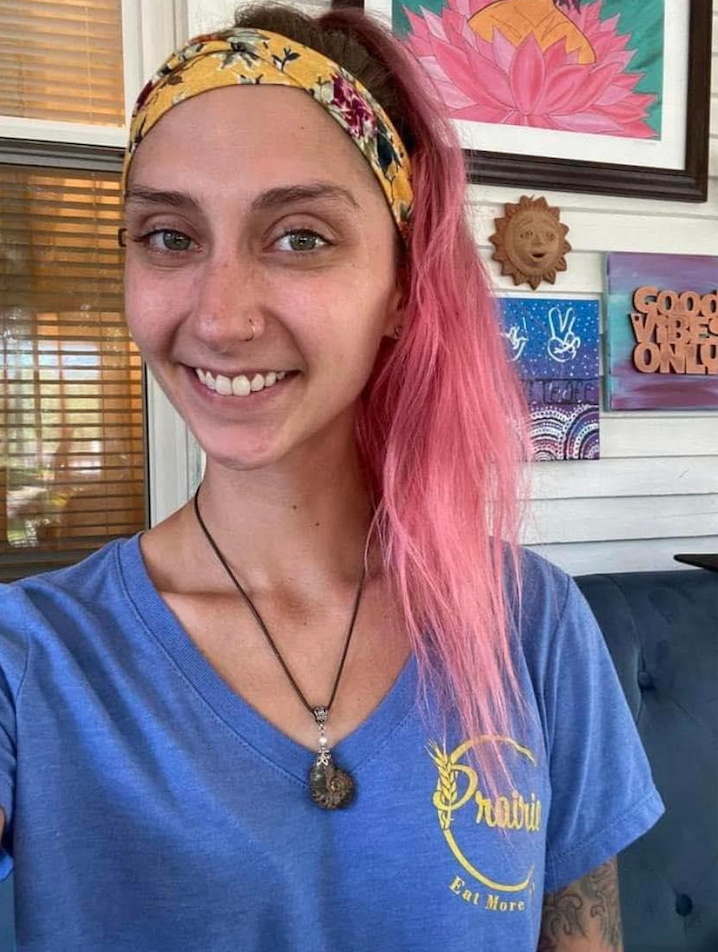 For Lunstra, this coloring book is a way to give back to the community and say thanks for the support she's seen as an artist. It also comes at around the same time as her acceptance into the East Bank Art Gallery.
"I feel really proud of it," she said. "I always kind of thought I'd just be working my banking job until I could retire, and then here I am doing cool things like a Sioux Falls coloring book and getting into an art gallery."
Tell me more about the coloring book
The idea for the Sioux Falls coloring book came from a mural submission that was ultimately not selected. Lunstra had sketched out lots of different pieces of downtown, and she said she didn't want to see that work go to waste.
Each coloring page is paired with a page sharing information about the location pictured, for a total of 30 pages total in the coloring book.
Some of the featured spots are:
The State Theater,
The downtown trolly,
The Pettigrew Home & Museum,
and Prairie C, where Lunstra works in addition to running her own business as an artist.
"It's such a fun coloring book," Clemmer said. "The sweetest thing about Alex is that she doesn't really get anything out of it, from advertising areas around Sioux Falls ... she just does it for her love of the art and her love of this community."
Where can I buy a copy?
It'll be available starting Dec. 2 at the following locations:
Sunny's Pizzeria
Zandbroz
Prairie C
It'll also be for sale at the upcoming Art Collective at the Washington Pavilion on Dec. 2 and 3. Find details on that event here.