Simplified: Sioux Falls area schools will largely spend 2022 addressing pandemic learning loss, spending federal relief funds and managing growing numbers of students. Here's a breakdown of some of the other factors shaping schools this year.
Why it matters
The pandemic took a hit on students, both when it comes to school attendance and academic performance.
But, schools also received millions in federal relief funds to help offset the pandemic's impacts on learning. Schools also have the potential for a significant increase in funding from the state legislature, if lawmakers pass the proposal from Gov. Kristi Noem.
Additionally, you'll have a say in who oversees Sioux Falls schools moving forward because two seats on the five-member board are open in the April 12 school board election.
So, will 2022 be the year that gets schools back to normal?
"I hate to use the words, 'it's back to normal,' because we should always be changing and evolving and addressing the needs of our families and our community," Board President Cynthia Mickelson said.
What to watch in Sioux Falls public schools
The main focus, according to Superintendent Jane Stavem, will be continued work on the district's priorities. Here's a look at some of the other stuff schools will likely be dealing with.
Academics
Schools have been working on what the district is calling a "multi-tiered system of supports" in both academics and student wellbeing. Essentially, it's a way to meet students where they are and get them extra help as needed.
One way to see the impact of this new approach will be in the state report cards released each fall. That'll show if Sioux Falls students saw improvements in reading and math scores, as well as graduation rates.
Enrollment growth
Sioux Falls School District enrollment went down when the pandemic hit, and it's still not back at 2019 levels. That's put plans for a new elementary school on the back burner, Mickelson said, but the district is still looking for a site for a new K-5 building.
It'll also be worth watching if enrollment ticks back upward in the fall, given Sioux Falls' population growth.
Workforce challenges
You could put "workforce challenges" on pretty much any "What to watch" list for 2022, and schools are no exception. Support staff, in particular, have been hard positions to fill, said board member Marc Murren.
Busing
Sioux Falls has struggled to maintain bus routes this year due to staffing shortages. With low unemployment and no end in sight to labor shortages, it's likely these struggles will continue in 2022.
After-school programs
Sioux Falls schools are taking a more targeted approach to looking at the needs for after-school care.
Rebecca Wimmer – former CEO of the local Boys & Girls Club – joined the district administration team late last month, and part of her work will be to look at how Sioux Falls schools can create more robust, more efficient after-school programming, Mickelson said.
State funding
Gov. Kristi Noem proposed a 6 percent increase in funding to education. A lot happens between her proposal and the Legislature signing off on a final budget, but it'll be worth watching what that'll mean for teachers and schools in Sioux Falls and statewide.
Sioux Falls Education Foundation
The foundation saw record fundraising in 2021, and, according to board chair Anthony Pizer, it's starting the new year with $1 million in assets. That'll help provide grants for teachers and assistance for families in need.
What about neighboring districts?
Growth is a big theme in the school districts around Sioux Falls, and several building projects are on the horizon.
School districts also have federal relief funds specific to elementary and secondary schools – part of the American Rescue Plan for Elementary and Secondary School Emergency Relief (ARP ESSER). Those spending plans are all public record, and can be found online.
Here's a quick breakdown looking at a few of the larger districts in the region:
Harrisburg
2022 will bring more work on two new school buildings – a middle school and a freshman academy (which will be a second high school in the future).
Both new schools are slated to open in 2023.
Brandon Valley
Brandon Valley is adding approximately 35,000 square feet to its high school, with a two-story addition in the northeast corner and a one-story addition along the east side of the building.
Construction is expected to begin in June and wrap up a year later in June 2023.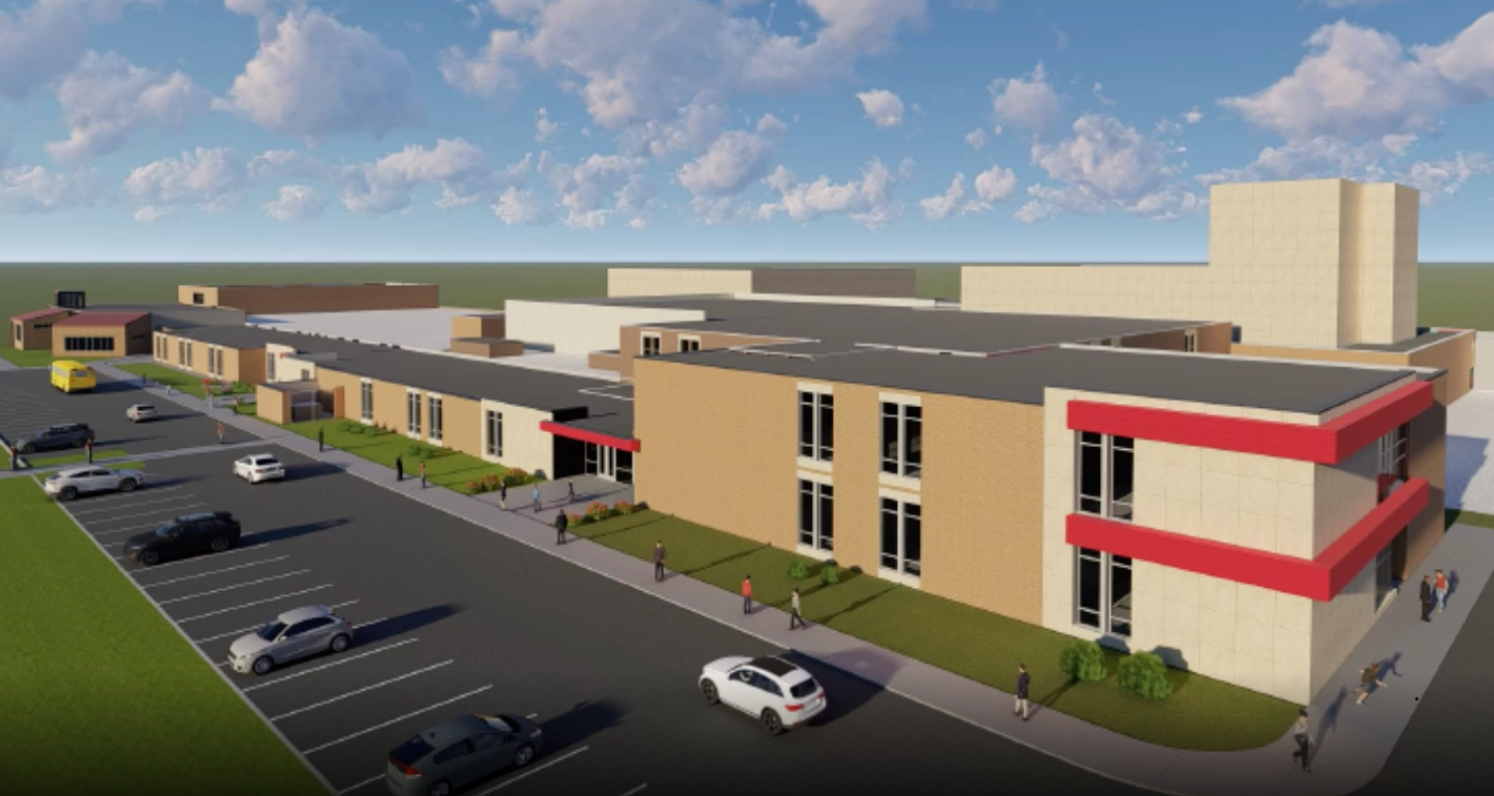 Tea
South Dakota's newest school district is also looking to build to accommodate a growing student population. Tea's current plan is to allow residents to vote in June on whether to fund a $28 million expansion to the high school.
Anything else?
Certainly.
I can't say for certain what else might come up, but I do know one area where we'll see more conversations that affect schools: Pierre.
The South Dakota legislative session begins in a few days, and in addition to funding decisions for schools, lawmakers will often consider other laws that impact how schools operate. It'll be worth paying attention there, too.