Happy Wednesday! Megan here.
Status check: Feelin' '22.
Weather check: Frigid
This week, we'll take a simplified look at what you can expect will make headlines in 2022. I break it down by city government, education, health care and some other community things.
One quick note: Usually, my goal is to make sure this email newsletter has all the basic info you need. This week, that's still true, but if you really want to get the most information out of this issue, you're going to have to click the individual story links. There's just, frankly, too much to watch in 2022 to fit into one single email.
And now, news:
CITY
Simplified: Sioux Falls could see a new mayor in 2022 – and, while the election will certainly dominate the early part of the year, there are some issues (growth) that'll come up regardless of who's in charge.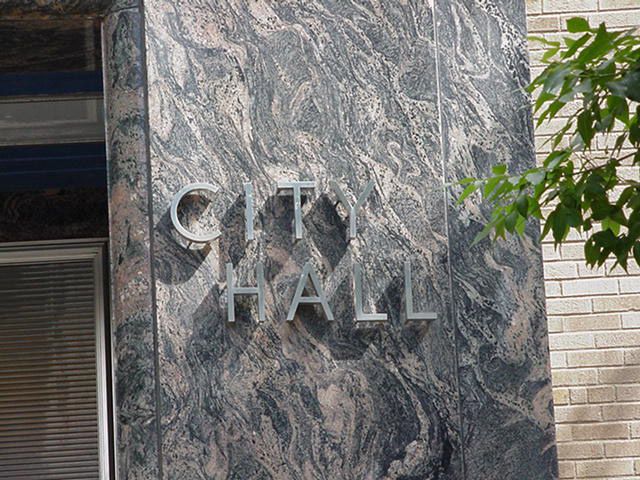 Why it matters
City spending is tax spending, so there's a reason to pay attention even if you feel bored just hearing the phrase "city government." The City of Sioux Falls has a more than $600 million annual budget funding everything from local parks to road improvements to more than 1,200 employees.
It's an election year. Sioux Falls voters will decide who sits in the mayor's desk as well as fill four open seats on the City Council.
But, whoever's in charge, the fact remains Sioux Falls is growing quickly. With that growth comes increasing challenges for a city already facing growing crises in housing, child care and workforce availability.
"There's kind of this momentum, this tsunami of growth," Mayor Paul TenHaken told Sioux Falls Simplified. "I don't see that just falling off."
Here's a quick topic-by-topic breakdown from housing to sustainability to cannabis to infrastructure to crime.
---
EDUCATION
Simplified: Sioux Falls area schools will largely spend 2022 addressing pandemic learning loss, spending federal relief funds and managing growing numbers of students. Here's a breakdown of some of the other factors shaping schools this year.
Why it matters
The pandemic took a hit on students, both when it comes to school attendance and academic performance.
But, schools also received millions in federal relief funds to help offset the pandemic's impacts on learning. Schools also have the potential for a significant increase in funding from the state legislature, if lawmakers pass the proposal from Gov. Kristi Noem.
Additionally, you'll have a say in who oversees Sioux Falls schools moving forward because two seats on the five-member board are open in the April 12 school board election.
So, will 2022 be the year that gets schools back to normal?
"I hate to use the words, 'it's back to normal,' because we should always be changing and evolving and addressing the needs of our families and our community," Board President Cynthia Mickelson said.
And a quick look at big projects coming up in surrounding school districts, too.
---
TL;DR
Super simplified stories (what to watch edition)
Startup Sioux Falls. The organization focused on helping business owners is planning a move downtown. City councilors Tuesday voted unanimously to advance a plan for a 10-year, $1-per-year lease of the former Parks and Recreation building on Sixth Street and Phillips Avenue. That'll be up for a final vote next week.
Sioux Area Metro. The public transit agency had to reduce routes in 2021 due to staffing shortages, but as of last week some of those routes were back on. SAM is also experimenting with on-demand services, a test that continues this year.
Downtown's unfinished parking ramp. Mayor Paul TenHaken called it one of his "biggest personal disappointments" in an interview with Pigeon605, but he also hinted at a resolution to the years-long legal dispute between the city and ramp developers.
Argus Leader building. Another thing to watch this year downtown is the now on-the-market Argus Leader newspaper building. The two-acre property was put up for sale about a week after the press ran for the last time locally. Papers are now printed in Des Moines.
---
HEALTH
What to watch in health care in 2022
Simplified: We're not out of the woods yet with the coronavirus pandemic, and even when the latest surge of the omicron variant passes, hospitals in Sioux Falls will still have to reckon with employee burnout and hiring challenges.
Why it matters
Sioux Falls is unique in that it has two major health systems – Sanford Health and Avera Health – headquartered here, and those systems have worked together with the city to address the pandemic over the last couple years.
As the city grows, so too are Sanford and Avera. Both systems have plans to open new or expanded facilities in 2022.
But more pressing now are the systems' consistently full hospitals as COVID-19 cases surge.
"We've been one in, one out for quite awhile," said Dr. David Basel, vice president of clinical quality for Avera Medical Group. "We could add 50 beds tomorrow and fill them with people (from other clinics) who want to send patients in to us."
And what about burnout, workforce needs and hospital system growth in 2022? It's all right here.
---
THIS AND THAT
Stuff to do
First First Friday. It's the first First Friday of 2022 downtown with DTSF, Inc. Find food and drink deals, as well as free admission to the Washington Pavilion. More details here.
Lazer tubing. Great Bear has the first of four planned lazer tubing nights on Saturday. Tickets are $22, and the event starts at 8:30 p.m. Details here.
Frosty Frolics. As is tradition, the Frosty Frolics event is on one of the coldest weekends of the winter so far. But, you can bundle up and go ice skating, snowshoeing or even play human foosball as part of the 34th annual event. Details here.
---
What I'm falling for this week:
---
Become a member
Has Sioux Falls Simplified made you feel smarter about where you live? Consider buying in to a smarter Sioux Falls by becoming a member and offering financial support to the no B.S. journalism you've been reading here.