Happy Wednesday! Megan here.
You'd be hard-pressed to find reading material drier than a 45-page budget document.
But within those 45 pages are delineated plans for spending hundreds of millions of tax dollars all in the name of public education.
It's boring, don't get me wrong. But it matters. So, I'll simplify it for you.
Oh, also, if you ever come across something in Sioux Falls that makes you think, "Hmmm, I wish I knew more about that," please let me know. Making things easy to understand is one of my favorite things to do, and I want this newsletter to serve you, dear reader.
And now, news:
EDUCATION
Sioux Falls schools want to spend $276 million next year. What it means for teachers, taxpayers.
Simplified: Sioux Falls' public schools are eyeing a $276 million budget for the next fiscal year. Included are plans to add money to teachers' pocketbooks while keeping the portion from taxpayers' relatively flat.
Why it matters: Sioux Falls has the largest public school district in the state, meaning that money is spent on educating roughly 24,000 students.
This 2022 fiscal year budget also includes a breakdown of federal money Sioux Falls schools got to help with extra costs incurred amid the coronavirus pandemic.
Sioux Falls teachers would see, on average, a 3.1 percent salary increase, Business Manager Todd Vik said. That's an average of an extra $1,675 per teacher.
Taxpayers would see a roughly 3 percent increase to their tax bill, though that's due more to higher assessed property values. The mill rate – the number used to calculate what property owners owe in school taxes – actually went down from the 2021 fiscal year.
For context, looking at an approximately $200,000 house, owners would see less than $50 more in school taxes next year than the current year.
Officials also stressed the importance of federal COVID-19 relief funds.
"Otherwise, we would've been struggling to make ends meet," Vik said.
What happens next?
Sioux Falls school board members will have one more chance this afternoon to ask detailed questions about the budget proposal before it's presented at a public hearing Monday, April 12.
Get a look at some budget specifics and how COVID-19 relief funds are being spent here.
CITY
Demand for public pools is high, but there aren't enough lifeguards
Simplified: Sioux Falls pools are about 70 lifeguards short, parks officials say. They've only got about a month to find those people, or it's possible not all pools will be able to open to full capacity this summer.
Why it matters: It's not just lifeguards. About 85 seasonal maintenance positions within the parks and recreation department are also unfilled, Parks Operations Manager Kelby Mieras said.
The shortage of seasonal workers is due, in part, to the coronavirus pandemic. With many outdoor parks facilities – including pools – closed last year, there weren't as many people hired. That means fewer people to draw from and hire back for another year.
There's a pent-up demand for outdoor pools and strong season pass sales, Mieras said, especially after the last year. But without lifeguards, it's possible those pools won't all be able to open.
"It's definitely a very sincere cry for people to come and apply for positions with us," Mieras said.
See what Mayor Paul TenHaken has to say and learn how to apply here.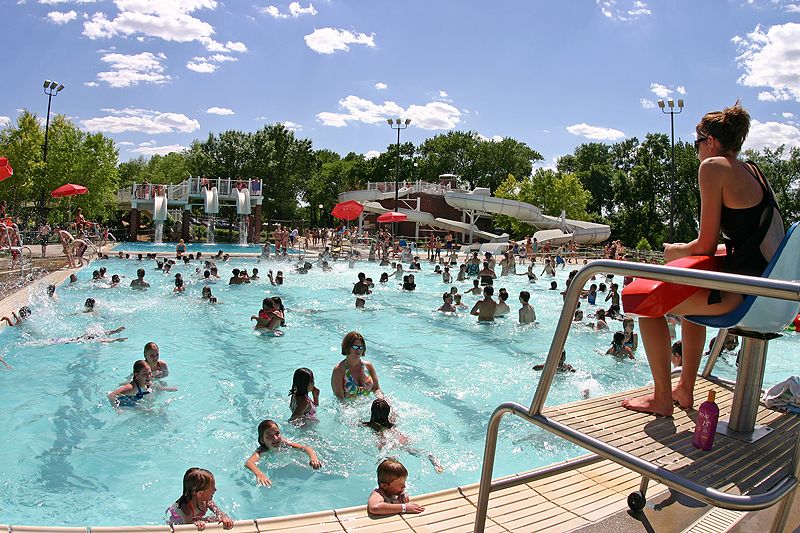 HEALTH
Vaccines are available to everyone 16+. Here's where to find your shot.
Simplified: Are the Hamilton references overplayed? Whatever. If you're 16 or older in South Dakota, you can now be in the room where it happens.
Why it matters: Health officials at the local, state and national level have said vaccines are the only way out of the pandemic.
As of Monday, all people 16 or older are eligible.
More than 46 percent of South Dakotans 16 or older have received at least one dose of a COVID-19 vaccine.
That's more than 276,000 people, if you want to see the raw numbers.
Where can I get my shot?
Wherever you'd like, really. Both Sanford and Avera announced this week they're opening appointments for anyone 16 or older.
You can also find spots at retail pharmacies including Lewis Drug, Walmart, Hy-Vee, Sam's Club, Walgreens and Hartford Pharmacy.
Want an easy way to find a shot near you?
Find providers in Minnehaha County here, and in Lincoln County here.
Stuff to watch:
Elections. The filing deadline for Sioux Falls School Board candidates is April 9. There are four candidates, including one incumbent, vying for two open seats.
Traffic cones. Here's a look from Pigeon605 at the big construction projects coming to Sioux Falls this year.
Library cards. Siouxland Libraries revealed four new card designs this week as part of National Library Week. The one with most votes? Library sloth.
Cold case trial. Ok, I know I've said I don't cover crime here, but I make an exception for the 40-year-long saga of Baby Andrew. The trial for Theresa Bentaas, the woman charged with his death, has been postponed again. We're now more than two years from her initial arrest in the 1981 homicide. It was supposed to start next week but was canceled. A new date hasn't yet been set.
CITY
How tiny houses can help homeless veterans
Simplified: City Councilors and the public got a first look this week at a proposed tiny home village for homeless veterans.
Tell me more
The proposal involves Sioux Falls working with the Veterans Community Project, a nonprofit based in Kansas City with the mission of housing homeless veterans and helping provide services to transition them to permanent housing.
Why it matters: The project is the work of a team of city leaders from various departments including a city planner, a police lieutenant, an assistant city attorney and an assistant city engineer.
If approved by City Council in the coming weeks, the village would consist of about 30 tiny homes total. That includes a mix of 240 square-foot individual tiny homes, 320 square-foot family homes and a community center.
The village would be located on just under two acres of land between North Western Avenue and North Willow Avenue near Sixth Street – just north of the old Axtell Park school.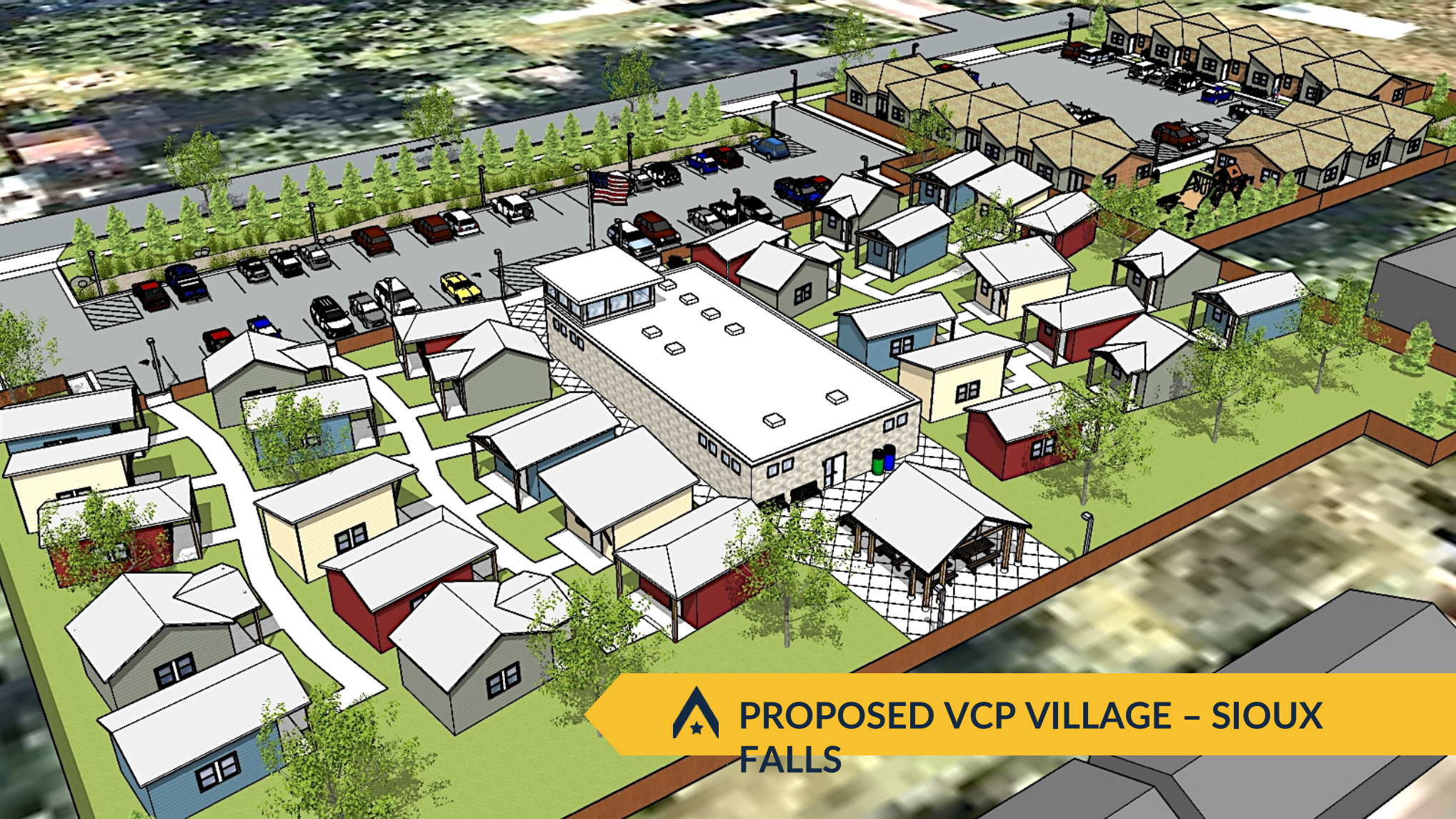 THIS AND THAT
What I'm falling for this week:
What are you falling for this week? Email megan@sfsimplified.com, and you could see your pick in an upcoming issue.
Reach out
What story do you want to see simplified? Falling for something local? Send any news tips, attaboys, missed typos or rain boots to megan@sfsimplified.com.
Thank you
Thank you to Sioux Falls Simplified sponsors, including Sioux Metro Growth Alliance, Selah Space and Silverstar Car Wash! When you support them, you're also supporting Sioux Falls Simplified.
Want to become a Sioux Falls Simplified sponsor? Email megan@sfsimplified.com.
Share
Know someone who wants an easy way to feel smarter about Sioux Falls? Help them out by sharing this newsletter.