Happy Wednesday! Megan here.
Weather check: Warm and stormy
This week, you'll meet the Sioux Falls school board candidates. You'll also get a look at a draft plan to make the city more friendly to walkers and cyclists, and catch up on how nurses are keeping up with increasing health needs among Sioux Falls students. Plus don't miss a bunch of Super Simplified Stories.
And now, news:
Meet the Sioux Falls school board candidates
Editor's note: This is the first part of a few stories to help you prepare for the Sioux Falls school board election next week. Watch for more in Friday's issue and a special Tuesday morning issue next week.
Simplified: You'll see three names on the May 16 ballot in the Sioux Falls school board election, but really only two people want your vote. Sioux Falls Simplified chatted with both of them to talk about important issues facing the district. Here's what you need to know.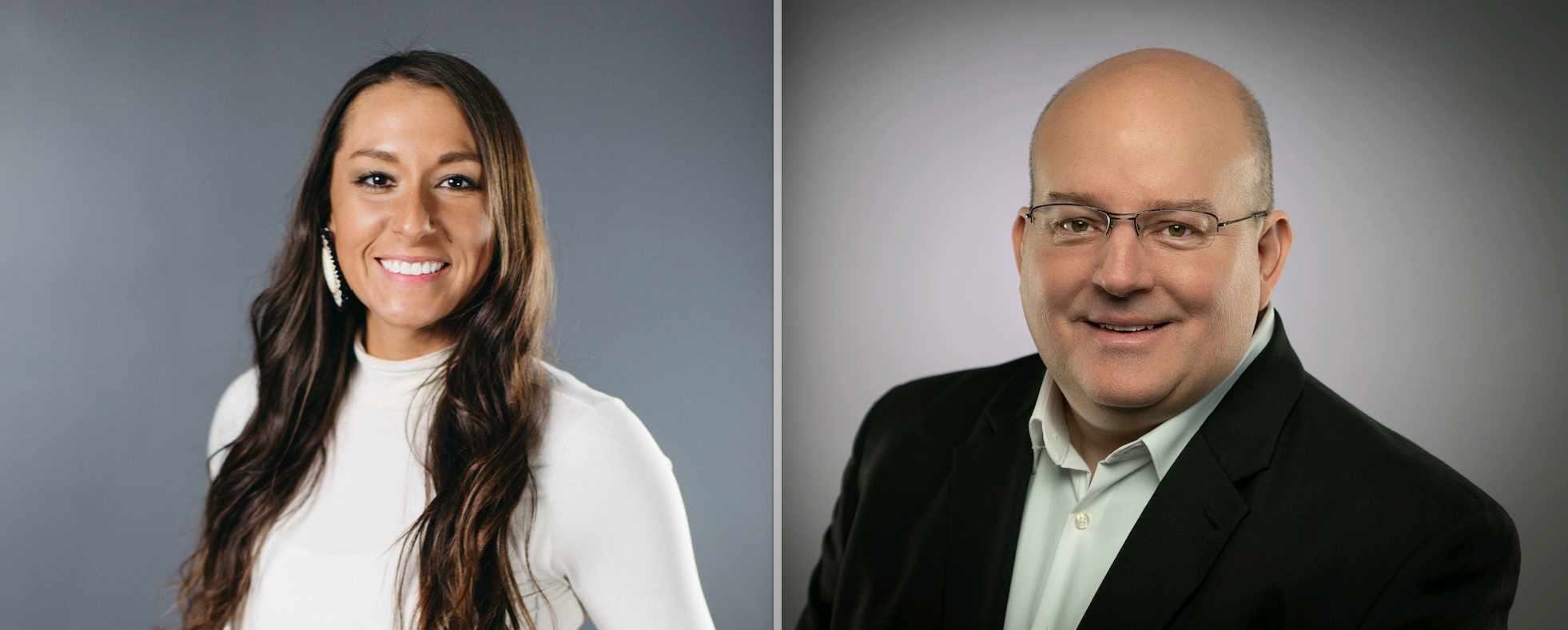 Why it matters
The Sioux Falls school board oversees a district with nearly 25,000 students, 1,800 teachers and an annual budget of over $300 million. So, whoever is elected will have a direct impact on thousands of people in the community (as well as how everyone's tax dollars are spent).
This year, the school board vote will happen in a standalone election, i.e. there aren't any city-wide races or issues on the ballot. Historically, turnout is less than 5%. (In the 2019 standalone school board election, board members were chosen by just over 4,200 people – or 3.8% of registered voters).
Regardless of the outcome, Sioux Falls will have a new face on the school board. Cynthia Mickelson is not running for re-election after two terms. On the ballot are Dawn Marie Johnson, Brian Mattson and Nicolas Lee Zachariasen.
It's worth noting here that only Johnson and Mattson have actively campaigned. Zachariasen posted on his social media an endorsement for Johnson, calling her "absurdly better qualified" than himself. Zachariasen did not respond to requests for comment for this story.
Find more info and a little Q&A here.
---
Here's Sioux Falls' plan to be more walkable and bike-able
Simplified: The city's latest draft of the bicycle plan calls for a complete bicycle network in Sioux Falls and an expanded bicycle trail so any place in the city is no more than one mile from accessing it.
Why it matters
The city's current bicycle plan was approved in 2015. Since then, the city has also began promoting what's called "Complete Streets" – essentially the idea that the city should have an transportation network that's safe and convenient for all users (including pedestrians, cyclists, public transit riders and motorists).
The latest draft of the plan looks to build on the progress of complete streets with an overarching goal to get 1% of Sioux Fallsians choosing bicycling as their main mode of transportation.
The city's pedestrian plan in 2021 got an update for the first time since 2006, but like the bicycle plan, it's been sitting in draft waiting for approval as the city built the new Active Transportation Board. Now, things are ready to move forward.
"A lot of things have changed over time, and we're bringing up-to-date what our priorities should be," Urban Planner Fletcher Lacock said.
How can I give feedback on these plans?
---
TL;DR
Super Simplified Stories
More money for teachers. Starting salaries for first-year teachers in the Sioux Falls School District are now more than $50,000 annually after board members approved an updated salary schedule Monday night. See the full salary schedule here (just click the link for "approval of authorizations and ratifications," and you'll see it in that document).
Tiny homes for vets open. The first homes in the Veterans Community Project opened this week. This project will provide transitional housing to veterans, as well as connection to case managers and other community resources. South Dakota Searchlight has more.
Lucky Lady runs out of luck. Owners of the Lucky Lady Casino withdrew an application to renew the business's alcohol license after the City Council delayed a vote and seemed poised to deny the request to renew. That likely means it'll go out of business, Councilor Greg Neitzert told his colleagues – noting that without an alcohol license, the business cannot operate video lottery under state law.
One step closer to more soccer. City Council voted unanimously to advance a plan to allocate $100,000 to build a "mini pitch" system. The total cost is $200,000, but half of that money comes from private donations. (Here's more background on the growing popularity of soccer in town.)
Location approved for new courthouse. The Lincoln County Commission on Tuesday voted to approve the location for the new Lincoln County Justice Center. The county closed on two tracts of land west of Canton at the end of April, and the commission vote sealed the deal.
---
Lennox voters overwhelmingly agree to expand high school
Simplified: Voters in the Lennox School District gave resounding support to a plan to spend about $17.3 million on an expansion to the junior high and high school building. Here's what you need to know.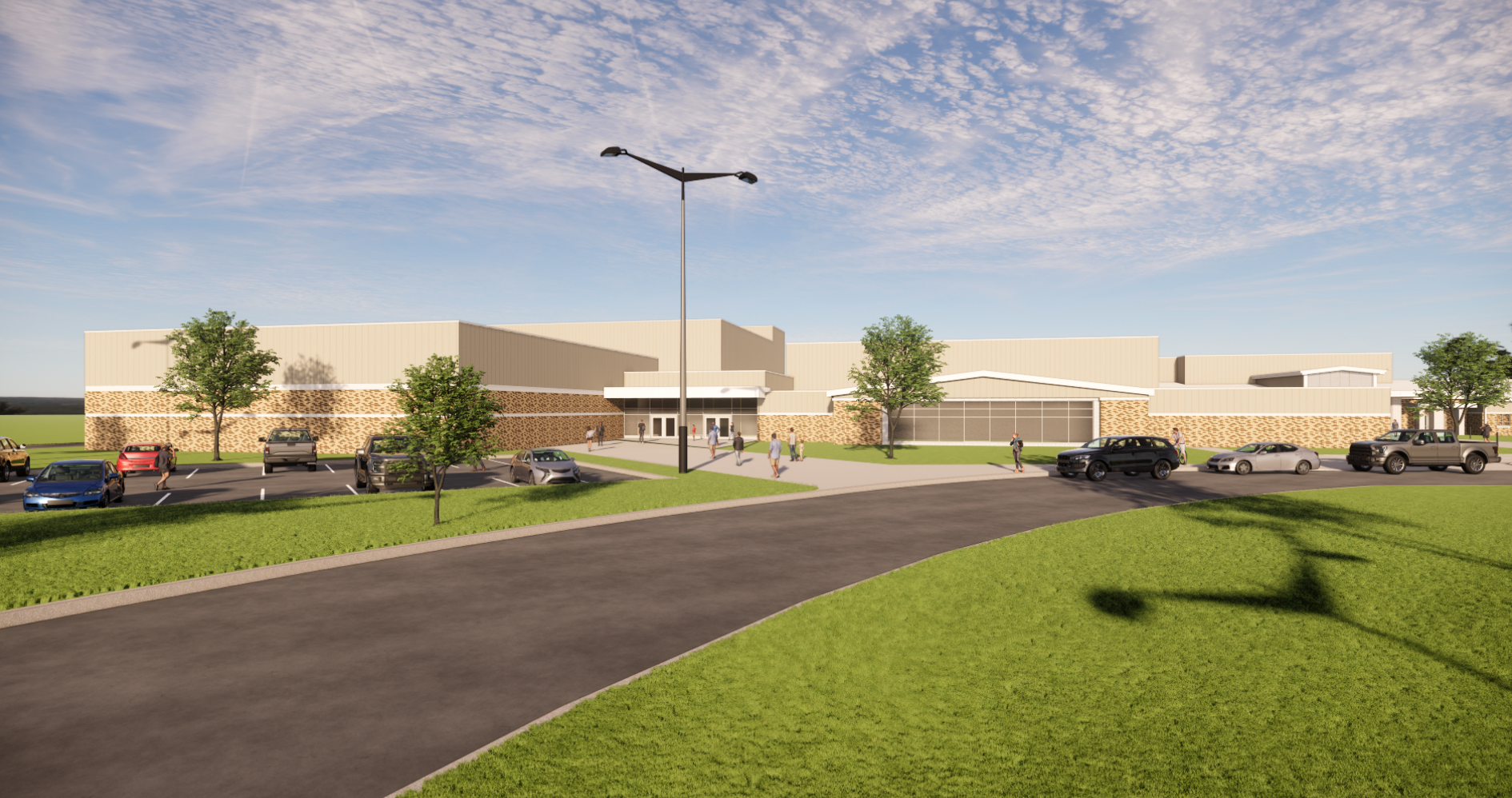 Why it matters
This isn't the first time Lennox's high school building has been expanded since it was first built 20 years ago. In 2014, a junior high wing was added to make space for an additional 200 students.
Lennox has added 119 more students since then, and while there's still enough classroom space, shared spaces like the gym, cafeteria and weight room are at capacity.
The bond to fund the addition passed with 74% of the vote. The district will use that money to add an auxiliary gym, a larger weight room, two additional varsity locker rooms, a 900-seat performing arts center and a new activities lobby.
"I suspect to some degree, folks reflect on the school community's facilities, course offerings and academic programming when deciding where to live," Superintendent Chad Conaway said in a presentation outlining the bond. "This is just another piece that helps our school system and community stay relevant with those around us."
What does this mean for students? Taxpayers? And what happens next?
---
THIS AND THAT
What I'm falling for this week:
---
Become a member
Has Sioux Falls Simplified made you feel smarter about where you live? Consider buying into a smarter Sioux Falls by becoming a member and offering financial support to the no B.S. journalism you've been reading here.