Happy Wednesday! Megan here.
Something new: You'll notice a new feature in today's issue called "Cool jobs for cool people." I want it to be a way for local businesses to reach local folks who might be looking for new opportunities.
Psssst: Hiring right now? Wanna see your posting job listed? Reply to this email to get started. (Or reach out to megan@sfsimplified.com.)
Weather check: Scattered storms possible
This week, I'll catch you up on some conversations around a new halfway house planned for the All Saints neighborhood. I've also got a "simplified" guide to Medicaid expansion in South Dakota. Plus, catch up on the latest stories from our sponsors and some Super Simplified Stories.
And now, news:
Medicaid expansion in South Dakota, simplified
Simplified: In the next month, an estimated 52,000 more people in South Dakota will be eligible for Medicaid benefits. Here's what you need to know.
Why it matters
Voters approved Medicaid expansion last November by passing Constitutional Amendment D with 56% of the vote. The amendment was largely endorsed by health systems in the state, though it did receive pushback from Republicans – including Gov. Kristi Noem – who expressed concerns about the cost. Noem did not support the amendment, but ultimately said she'd implement it if passed, per the Associated Press.
Before the vote, South Dakota was one of only a dozen states that hadn't expanded Medicaid to include nearly all adults with incomes up to 138% of the poverty line.
The expansion takes full effect July 1, but any Medicaid applications submitted starting June 1 will be evaluated using the expanded parameters.
"It's worth it to go through the application process and see if you qualify," said Lindsey Karlson, director of programs for the Community Healthcare Association of the Dakotas (CHAD). "Even if you don't qualify for Medicaid, the health insurance marketplace has a lot of really affordable plans."
Tell me more about who's eligible for Medicaid
And find resources to get all of your health insurance questions answered.
---
How a planned halfway house surprised both neighbors and the city
Simplified: A religious nonprofit recently purchased some apartments in the All Saints neighborhood near downtown. The goal is to expand halfway house programming for people leaving incarceration, but both neighbors and the city say the plans came as a surprise.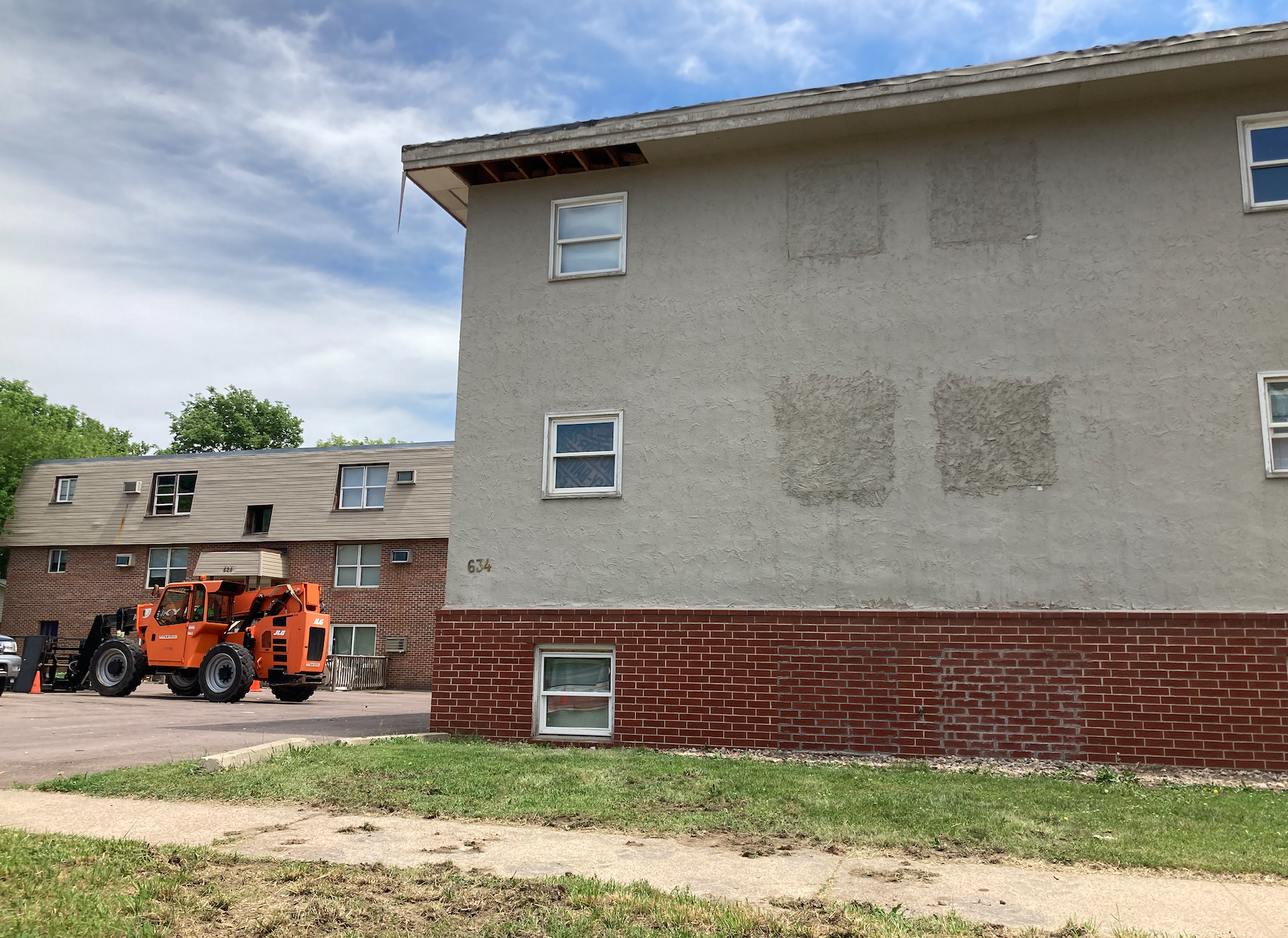 Why it matters
Kingdom Boundaries' current facility is full, and plans to build a new facility on West Maple Street were paused due to rising construction costs, Ministry Director Jeff Haverhals said. The apartments on South Dakota Avenue would allow the nonprofit to house another 35 people in addition to the 20 in the existing location on South Summit Avenue.
The All Saints Neighborhood Association called for a community meeting last week to figure out what the future plans were for the property. It was at that meeting when city Senior Planner Jason Bieber confirmed the property would need to be rezoned before it could operate – something organizations typically do before they complete the purchase, he added.
Now, the City Council will have to decide if the nonprofit can use the property it has purchased to continue its mission while also taking into account feedback from neighbors like Rachael Meyerink who said she's not sure a halfway house aligns with the future "vision" of the neighborhood.
"It's not so much that I am concerned for my safety," Meyerink said. "It's more that I am concerned this would be something not aligning with what the All Saints Neighborhood has been doing the last 10 years … The city would have to convince me that a halfway house – that that would be in the best interest of our neighborhood."
What's planned? And what happens next?
---
TL;DR
Super Simplified Stories
Just keep swimming. City outdoor pools and splash pads will open Friday, June 2. Want to know what's new this summer? Check out the summer activities guide compiled by the city parks and recreation department.
Kwik Trip/Kwik Star coming to Harrisburg. Construction will start today on the new gas station coming to 501 W Willow St. It's one of the first Kwik Trip/Kwik Star locations in the state.
Sioux Falls teen wins national award for poem. Teonna, a Jefferson High School student, won first place in the spoken word category of the "Expressions Challenge" by Walgreens. You can see her winning entry here.
---
How local development experts teamed up with a new Crooks wedding venue
This is a paid piece from the Sioux Metro Growth Alliance.
Simplified: A new, industrial-style wedding venue will open in Crooks this year. Here's a look at what's coming and how a local development group helped make it possible.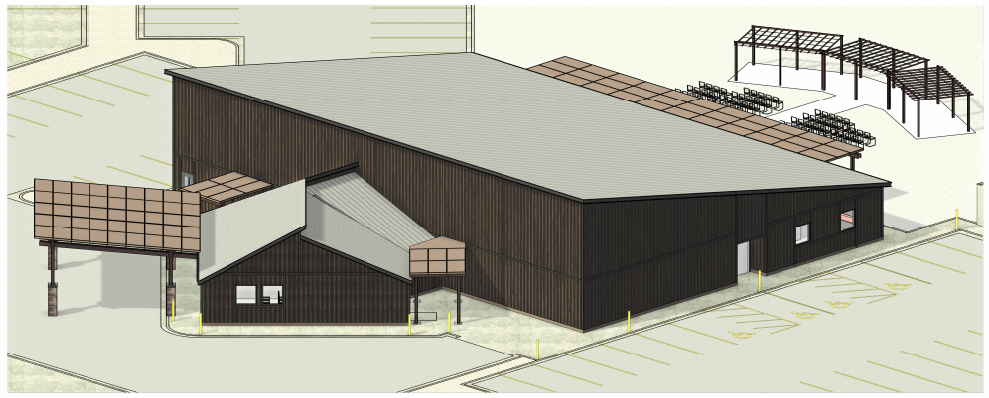 Why it matters
Winter-Green Acres will be one of the larger wedding venue options in the northwest area of the metro. Owner Tammy Winter said she's wanted to start a business like this with her husband for more than a decade. The couple lives in Crooks just west of the venue.
The venue will also bring a new aesthetic option for couples in the region. As popular as the barn style has been in recent years, Winter said she wanted to go more modern and industrial.
Part of what's made this business possible is help from the South Dakota Development Corporation in planning and navigating the process of starting a small businesses.
"They've offered a tremendous amount of guidance," Winter said. "Overall we are just really excited about the growth and the potential there for Crooks."
Get the details about the venue here.
---
NOW HIRING
Cool jobs for cool people
Note: If you'd like to see your open positions posted here, email megan@sfsimplified.com.
Human Resource Specialist – Levo Credit Union: Our Human Resources department works to create a service-driven and supportive employee experience. As the Human Resources Specialist, you will support the human resource department, including payroll processing, leading new hire orientation, and handling various administrative duties. Check out the job opening here or contact Ashley Paulson(ashleyp@levo.org) with questions!
---
THIS AND THAT
What I'm falling for this week:
---
Become a member
Has Sioux Falls Simplified made you feel smarter about where you live? Consider buying into a smarter Sioux Falls by becoming a member and offering financial support to the no B.S. journalism you've been reading here.