Happy Wednesday! Megan here.
Weather check: Some potential for storms
🎁 Something for you: I want to gift you a free one-month subscription to my members-only Monday newsletter. Reply to this email with a "Yes, please!" and I'll get you added to the list!
Also, yes, the bulk of the news content remains free, but I do a weekly "look ahead" email with what to watch, how to participate and what I'm watching to prepare you for the week ahead. Give it a try, see if it's worth buying into.
This week, I've got a look at the latest crime statistics and what law enforcement are focusing on in Sioux Falls. I've also got a look at a bunch of Super Simplified Stories, including highlights from the 2024 Minnehaha County budget, and you'll learn how the city is increasing focus on affordable housing.
And now, news:
Crime isn't going up, but it is getting more complicated
Simplified: The rate of crime is relatively flat (and in some cases, decreasing) in Sioux Falls, but Police Chief Jon Thum says that doesn't mean cops' jobs are getting easier.
Why it matters
Thum told reporters Tuesday that crimes are becoming more "complicated" and while the overall number of calls for service has been relatively flat the last several years, each call police respond to is taking more officers and more time to complete.
Though both the population of Sioux Falls and the number of people in the police department has been increasing in recent years, the number of reported crimes has been steady. Rates of homicide, rape, domestic assault, robberies and burglaries were all down from last year.
Mayor Paul TenHaken also touted increased collaboration between law enforcement agencies both in the region and statewide, something echoed by Sheriff Mike Milstead, who noted that historically hasn't always been the case.
"We now work together under one roof more than we've ever done," Milstead said.
---
Here's the city's latest effort to address affordable housing needs
Simplified: The Sioux Falls City Council on Tuesday approved a plan to allocate $4 million to increase the number of affordable housing units.
Why it matters
This housing proposal specifically targets people who earn about 30 to 40% of the area median income (AMI), which would be about $27,000 to $36,000 annually for a family of four.
That's as many as 20,000 people in town, according to a 2021 housing needs assessment. And, as Councilor Rich Merkouris said last week, it's a lot of folks who are working in nursing homes, childcare centers, restaurants, retail, etc.
The $4 million isn't going to be enough to help all of those people. Sioux Falls Thrive President Michelle Erpenbach noted the years of work that's gone into addressing this issue and the ongoing push for a housing trust fund. But councilors agreed this initial fund was an important step.
"We can hit the ground now, and go as fast as we can, get some boots in the dirt, get some money put forward and get some units built," Councilor David Barranco said. "And then over time we can have more conversations about the technical aspects and the funding aspects."
---
TL;DR
Super Simplified Stories
Lloyd Companies to build Jacobson Plaza. The City Council on Tuesday awarded a $17.2 million contract to Lloyd Cos. to build Jacobson Plaza at Falls Park. The project earlier this summer was estimated to cost $16.5 million. Much of the cost is covered by donations, including $2 million from the Jacobson family. The Lloyd family donated $1 million to include a dog park, and T. Denny Sanford donated $1.5 million for a splash pad. More details on the park here.
County set to approve 2024 budget. Minnehaha County Commission had its final look at next year's budget on Tuesday before its set to go to a final vote next week. The $169 million budget includes 18 new positions, and overall the impact on the county tax levy is a 1% decrease (though county taxes are only a small percentage of overall property taxes you pay, so don't get too excited).
Give your input on a new mobile market. What foods do you want to see in the Eat Well Sioux Falls mobile market? Take this survey to give feedback and offer suggestions as to where it should be parked.
Don't fall. It's Falls Prevention Awareness Week, and the city is emphasizing the importance of safeguarding residents – especially those 65+ – from fall-related injuries. Find more details on how you can help prevent falls here.
City dedicates new sculpture. The 2021 SculptureWalk People's Choice winner – "We Can Do It!" – was dedicated Tuesday morning at the corner of 11th Street and Dakota Avenue. Here's what it looks like: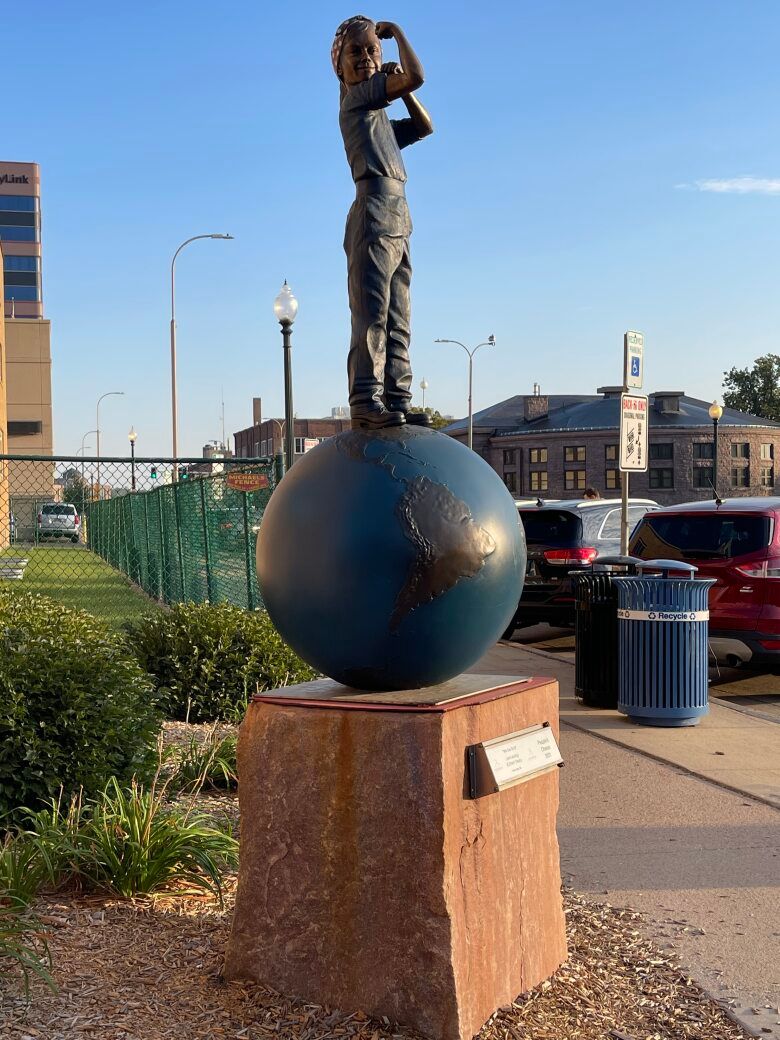 ---
THIS AND THAT
What I'm falling for this week:
---
ICYMI
More recent stories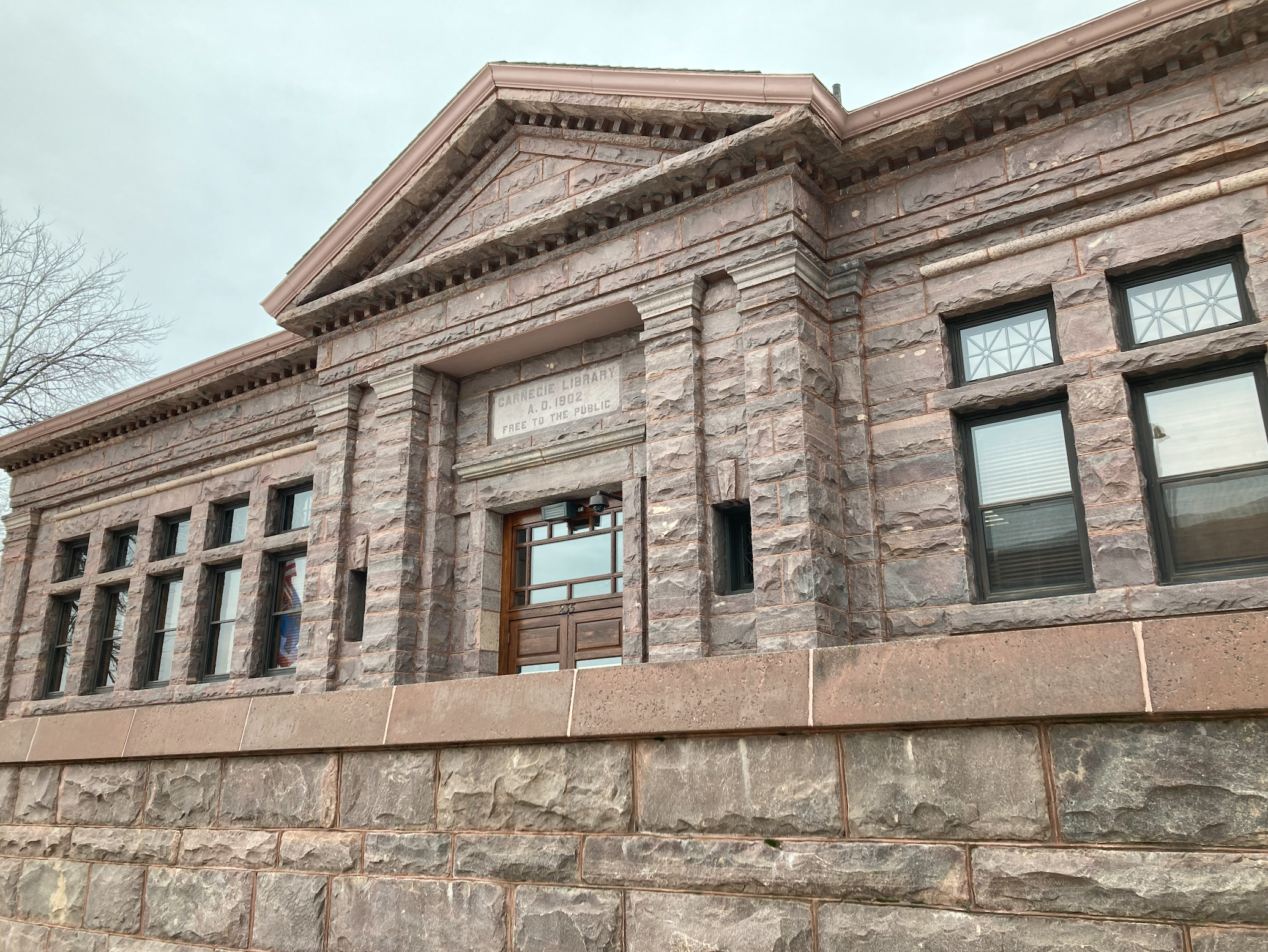 ---
Become a member
Has Sioux Falls Simplified made you feel smarter about where you live? Consider buying into a smarter Sioux Falls by becoming a member and offering financial support to the no B.S. journalism you've been reading here.