Happy Friday! Megan here.
Weather check: Let it snow, let it snow, let it snow (be safe out there!)
🚨Snow alert: The City of Sioux Falls issued a snow alert late Thursday. Make sure your car is off the street so you don't get plowed in or towed – and get the details on timing of plows here.
Also, several school districts (including Sioux Falls, Tea and Harrisburg) had announced two-hour late starts as of about 10 p.m. Thursday. Be sure to double-check the specifics of your school.
Status check: More people are buying in to a smarter Sioux Falls as part of our winter membership drive! Be one of the cool kids who supports local news (and get a free tote bag if you're a "reeeeally good friend").
This weekend, we'll take a look at some key takeaways from the Big Sioux River Summit that was held yesterday in Sioux Falls. I'll also breakdown what the city wants lawmakers in Pierre to focus on in the upcoming session, some Super Simplified Stories, and Olivia's got us covered with a roundup of local events.
And now, news:
What you may have missed at this week's sustainability summit
Simplified: More than 150 people gathered for the 10th annual Big Sioux River & Sustainability Summit on Thursday in Sioux Falls. Here's a look at what you may have missed if you weren't there.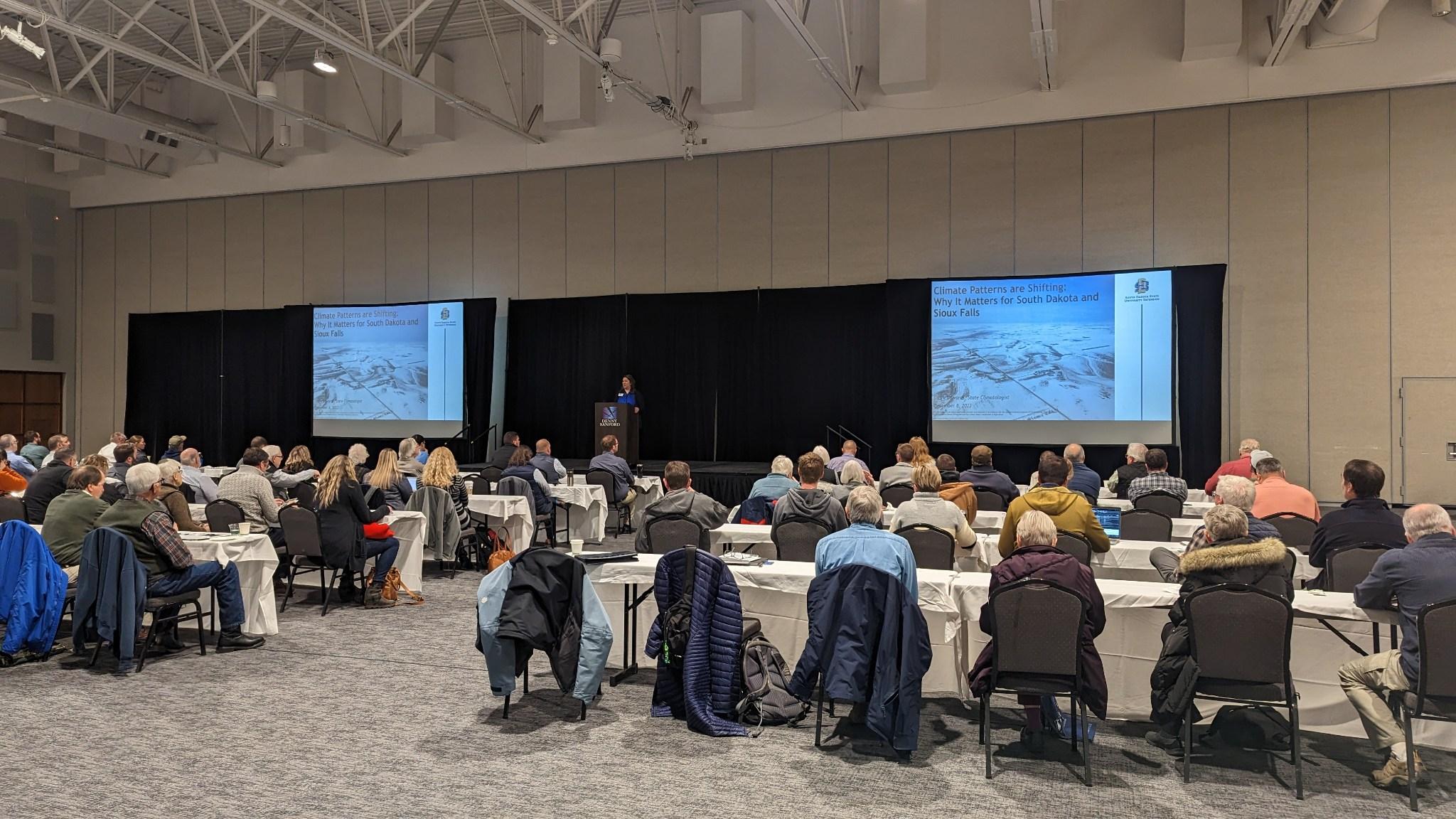 Why it matters
This is the first year the event has focused not just on the river, but also on other sustainability efforts citywide – including things like composting, energy and waste reduction.
Though, water was still a big topic of discussion. Friends of the Big Sioux River Director Travis Entenman said he noticed more conversations on water quantity and availability this year, not just water quality.
With a broader focus, the conversations also included several Sioux Falls-based nonprofits including SoDak Compost, Building Sustainable Connections, IronFox Farms and more.
"Just the energy and excitement about the work that's happening around the Big Sioux River and the watershed – it was a really great and energizing event," said Holly Meier, sustainability coordinator for the city.
What were some of the big topics of discussion?
---
Why the city is simplifying its wishlist for lawmakers
Simplified: The City of Sioux Falls wants to be crystal clear about what it wants lawmakers to focus on in the upcoming legislative session. That's why the council's draft wishlist is only three items long.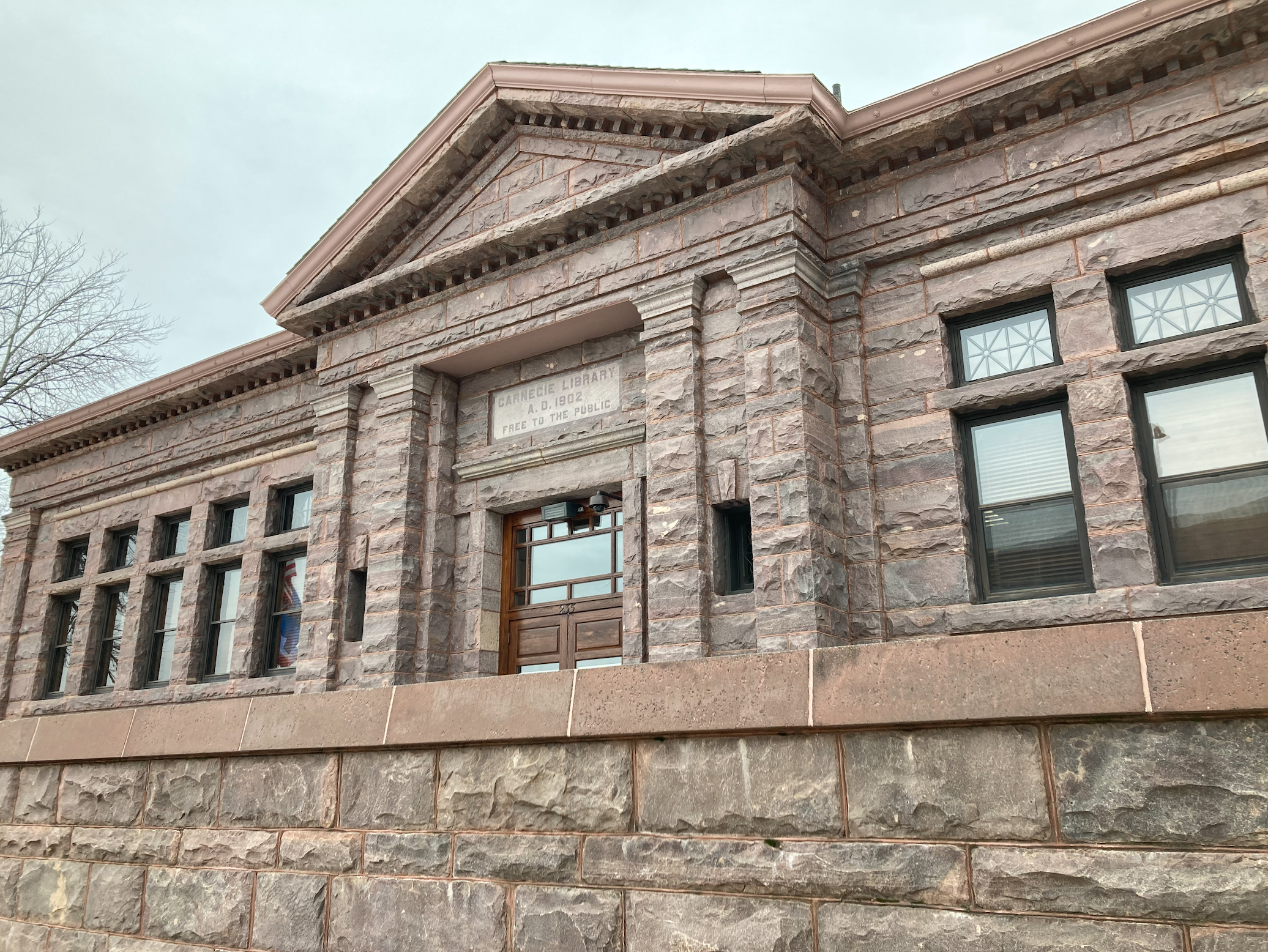 Why it matters
The Sioux Falls City Council historically sets a list of a dozen or so priorities every year ahead of session. Last year, for example, there was a list of 15 items ranging from supporting pollinator-friendly plants to accessible housing.
The number one priority so far (and it's worth noting no formal action has been taken on these priorities, so things can change) is addressing crime, specifically crimes committed by people who've previously been incarcerated.
By narrowing the full list down to three – maybe four – areas of focus councilors are hoping to send a strong message from the state's largest city to lawmakers that they want to see progress on all items.
"You may get to a situation where you have 20 good ideas, but you can't have 20 priorities," Councilor David Barranco said, later adding, "we have to have a short list in order to get legislative action."
So, what are the top three priorities?
---
TL;DR
Super Simplified Stories
It's electric! The City of Sioux Falls has purchased its first electric vehicle, a 2023 Nissan LEAF, which will be used by Health Department employees. The plan is to compare costs to gas-powered vehicles and decide if the city will get more electric vehicles in the future.
It's (more expensive) electric! Xcel Energy will increase rates by nearly 18 percent starting in January, which will cost the average customer about an extra $20 per month. South Dakota Searchlight has the full story.
Local couple's store significantly vandalized. It's not the first time Hayder Hayyawi and Reem Alsulaimawi have seen their Mediterranean market and restaurant vandalized, but they told SiouxFalls.Business that this time it feels more personal. Catch the full story here.  
Businesses rush to get remaining video lottery licenses. City Council put a cap on video lottery licenses last month, and now it's a fight for the remaining couple dozen available. The Dakota Scout has the full story.
---
EVENTS
*Denotes a paid event listing. Want to see your event featured? Email megan@sfsimplified.com.
---
THIS AND THAT
Become a member
Has Sioux Falls Simplified made you feel smarter about where you live? Consider buying in to a smarter Sioux Falls by becoming a member and offering financial support to the no B.S. journalism you've been reading here.