Happy Friday! Megan here.
Weather check: Warm, and stay weather-aware for thunderstorms
Status check: You guys are awesome! We launched a campaign this week to raise $4,000 to support this smarter, easier local news outlet, and I'm happy to report we're well on our way!
As of Thursday morning, we've raised more than $1,400 and gained 16 new members! Ready to buy in to a smarter Sioux Falls?
Not ready to buy in? No sweat. One of the best ways to support Sioux Falls Simplified is by encouraging a friend (or two or 20) to subscribe to our free email newsletter.
Phew, ok, enough money talk. This weekend, I'll introduce you to some very impressive 8- to 13-year-old entrepreneurs. You'll also find a story about how a big donation will help connect more Sioux Falls families to the internet. And, of course, don't miss our weekly roundup of events.
And now, news:
Meet the kid entrepreneurs preparing for launch
Simplified: Acton Academy is gearing up for its third annual Children's Business Fair next week, and Sioux Falls Simplified got a chance to sit down with some of the kids (as young as 8) who are debuting business ideas and looking to make their first sales.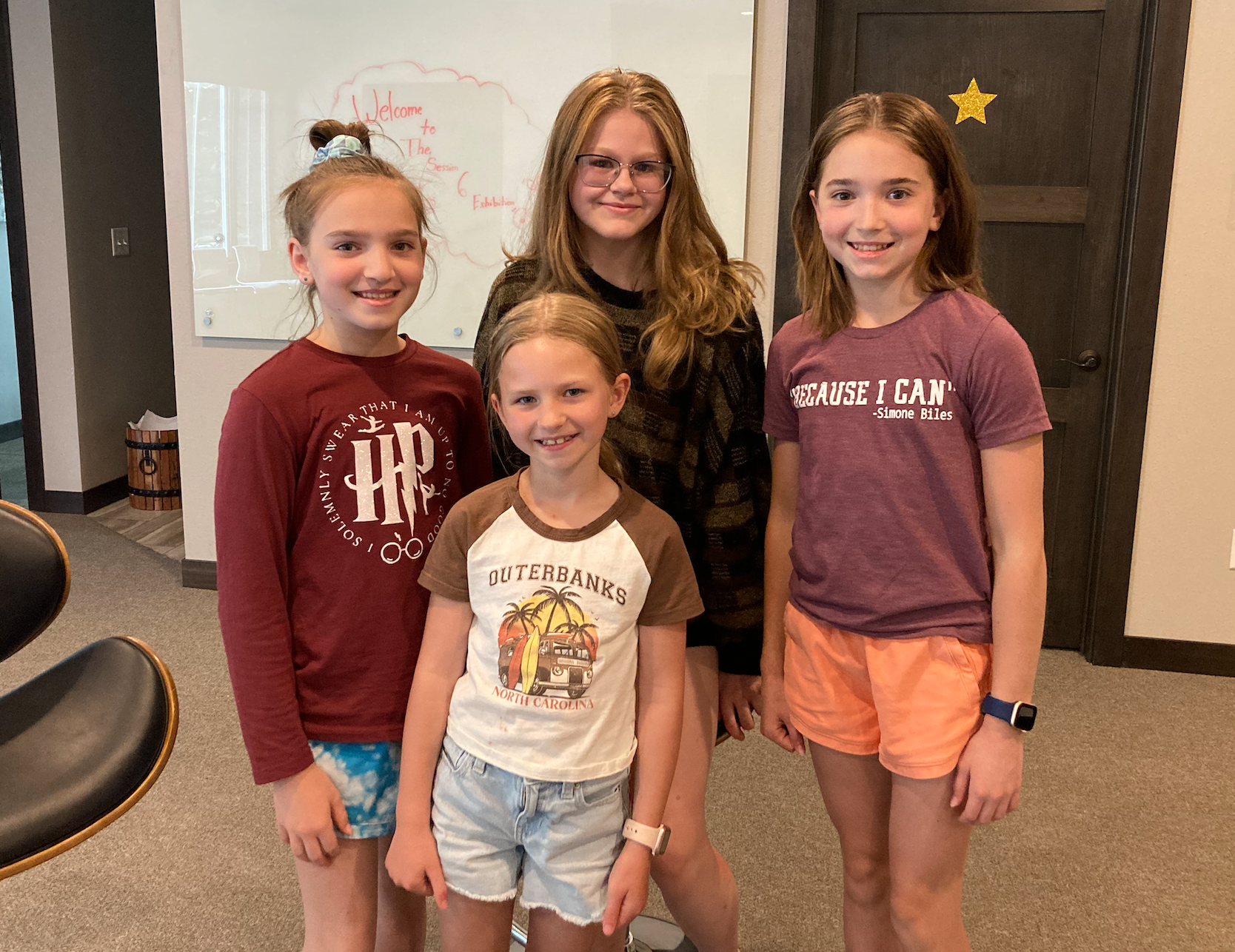 Why it matters
The goal of the business fair is to expose kids to an entrepreneurial mindset at an early age, said Aaron Johnson, who helped found Acton Academy in Sioux Falls a few years ago with a mission of letting children be in charge of their own learning.
Students from ages 6 to 17 are eligible to participate in the fair, and there's also a competitive element where kids can win things like "best product" or "best presentation."
Kids had to apply to participate, and the application asked them to think about their business model, what their startup costs would be and what success looks like for them.
"I want to break even and have fun," 11-year-old Aspyn Johnson said.
And learn how you can support their budding businesses
---
How a $50,000 donation will help connect more Sioux Falls families to the internet
Simplified: The Sioux Falls Area Community Foundation on Thursday announced a $50,000 contribution to help connect families to federal funding for mobile devices and home internet services.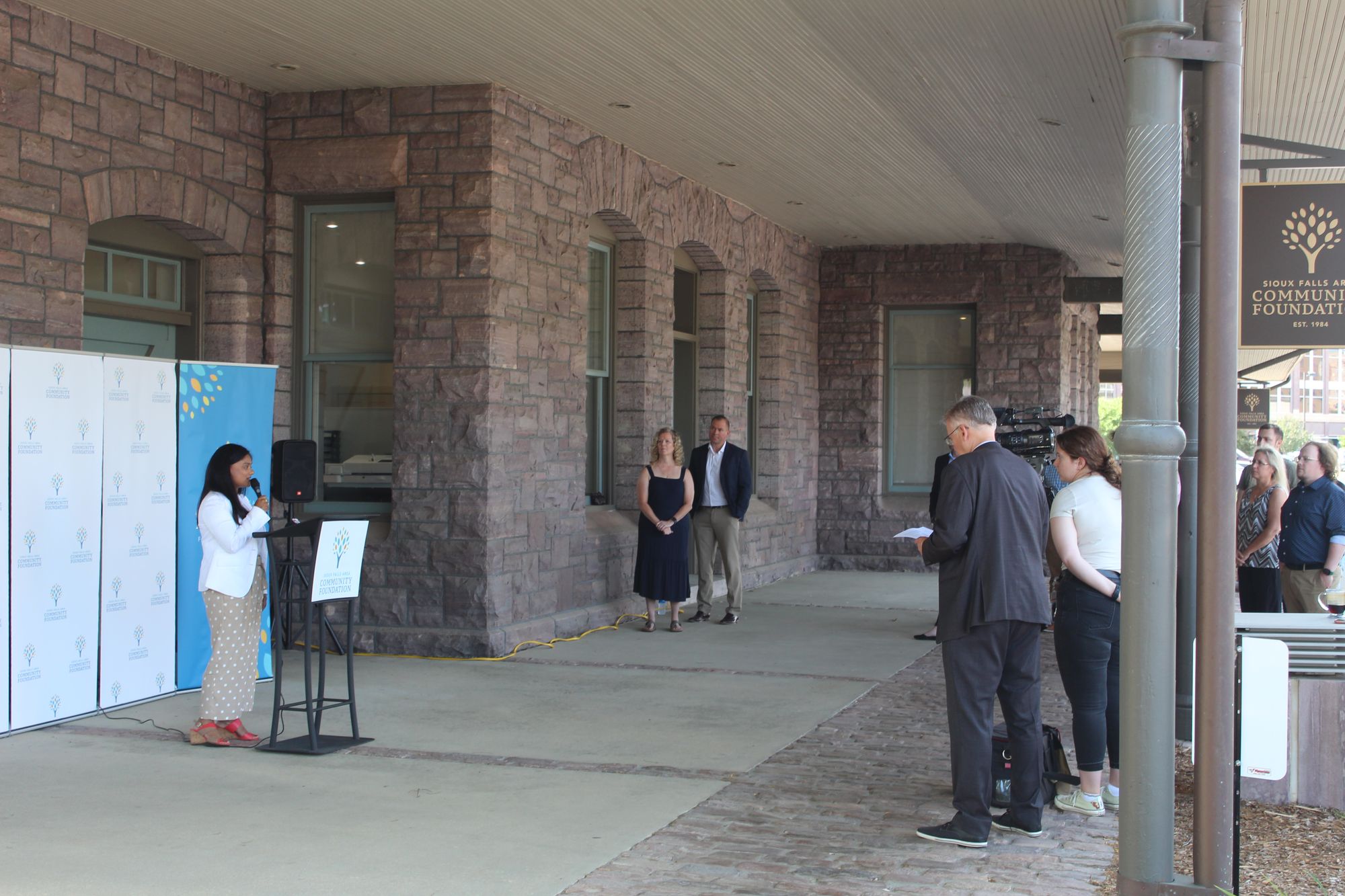 Why it matters
An estimated 25,000 people in the city who don't have internet access are eligible for the Affordable Connectivity Program (ACP), which offers up to $30 per month for home internet services and a one-time $100 voucher to help purchase a laptop or tablet.
But most people who are eligible for ACP haven't yet signed up, according to Taneeza Islam, executive director of South Dakota Voices for Peace, the local nonprofit that will be leading the effort to increase internet access across the city.
SD Voices for Peace will use the community foundation's contribution to hire an enrollment specialist dedicated to helping low-income families navigate the application process to access the federal funds available to them.
"We're really looking at providing more access for multilingual communities," Islam said.
And how can I help?
---
---
THIS AND THAT
What I'm falling for this weekend:
---
Become a member
Has Sioux Falls Simplified made you feel smarter about where you live? Consider buying into a smarter Sioux Falls by becoming a member and offering financial support to the no B.S. journalism you've been reading here.