Happy Wednesday! Megan here.
Thank you to all of you for supporting Sioux Falls Simplified and my efforts to keep local news local (and simple)!
We hit a milestone 500 subscribers this week, and I want to keep the momentum going with a giveaway. Details here.
I've also had some of you reach out and ask about other ways to support Sioux Falls Simplified. I will have more details for you on how to do that soon, but for now, the biggest help is when you share this newsletter with a friend.
This week, you'll find the latest in our series on Sioux Falls school board candidates, how police and firefighters are using drones, a peek at city finances and more.
And now, news:
CITY
Why Sioux Falls police, firefighters are learning to fly drones
Simplified: Sioux Falls police started using drones in 2020. Now, a year later, they're helping Sioux Falls Fire Rescue add them – specifically, drones with thermal cameras – to their toolbox as well.
Why it matters: Drones give cops and firefighters another way to assess what's happening in responding to a given incident.
For police, they've so far been used by the five licensed drone pilots on the force to help with finding people who've gone missing, assessing traffic, and helping the crime lab map a scene.
But there's a lot more potential, said Lt. Kevin Henkel. He said the department is working to test technology to create 3D maps of crime or crash scenes that could speed up investigation times.
Fire Rescue has yet to use drones in the field, but four firefighters are now licensed drone pilots. They'll spend the summer training and aim to launch the drone program in September, Battalion Chief David Jensen said.
Tell me more: The goal is to use the drones in ways to keep first responders out of potentially dangerous situations.
Thermal cameras, for example, can identify hot spots in a house fire or provide additional cover to an officer searching for a suspect or missing person at night.
"It's a game-changer as far as knowing what's in front of you when you can't see it," Henkel said.
Learn more on the cost of the drones and more potential uses here.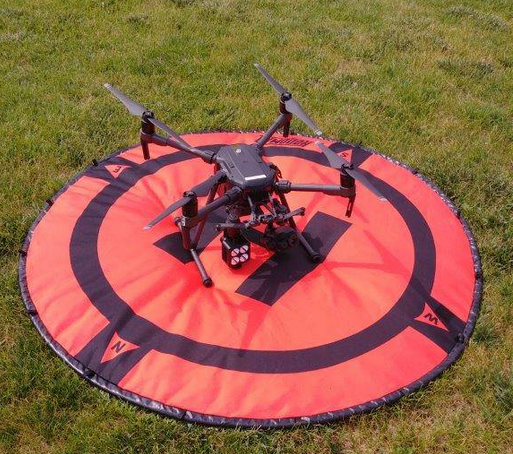 ---
EDUCATION
School board candidates weigh in on taxes, growth and post-pandemic life
This is the second in a three-part series looking at Sioux Falls school board candidates. Meet the candidates and read part one here.
Simplified: Five people are hoping to win one of two open seats on the Sioux Falls school board in the May 18 election. We met them last week and heard their thoughts on what teachers need. Now, we talk to candidates about taxes, growth and post-pandemic life.
Why it matters: See candidate answers to the following questions:
What's your philosophy on balancing the needs of students with the burden on taxpayers?
What role should the school board play in managing growth and the continued rollout of the $190 million bond issue approved in 2018?
The coronavirus pandemic brought many changes to schools. Which of those changes do you think should continue? And, conversely, what's something that's changed in schools that you think needs to go "back to normal?"
See answers from all five candidates here.
---
SIMPLIFIED PRESENTS
Tea schools are getting national attention for putting people first
This is a paid piece from the Sioux Metro Growth Alliance
Simplified: Tea Area schools are pushing for a strong employee culture, and the work they've done to put people first in their organization is making them a nationwide example.
Why it matters: Tea has seen tremendous growth in its not-quite two decades as a school district.
With that growth, teachers have become more spread out throughout the district, but Superintendent Jennifer Nebelsick Lowery wanted to create an employee culture where everyone feels like part of the same community.
The goal is to attract and retain employees, especially as more competition comes to the area workforce with an influx of commercial businesses in Tea. There's also some regional competition as Amazon and CJ Foods look to open up more than 1,500 jobs in the Sioux Falls area.
"Mission and vision focus is very common in schools," Lowery said, "but taking your mission to the values is something that I hope goes so well that others are able to emulate and learn from what we did well in this process and what we didn't do well in this process."
Learn more about the national attention Tea is getting, its four core values and what happens next.
---
Stuff to watch:
The Link. Sioux Falls' new triage center in collaboration between the city, county and health officials is set to open in the coming months. Media get an early look at the facility on Friday. Stay tuned for photos and more info in next week's issue.
Harrisburg schools. The school board will vote Monday on whether to extend the current mask requirements.
Local response to the murder conviction of former Minneapolis police officer Derek Chauvin in the death of George Floyd. The Argus Leader spoke with Selwyn Jones, a South Dakota man and Floyd's uncle.
Vaccinations. Health officials Tuesday said the state aims to have 70% of its adult population vaccinated. So far, they've got a ways to go.
---
CITY
City money, simplified
Simplified: Sioux Falls is seeing more building permits, more people building homes and apartments, and more sales tax than at this time last year. It's all a sign that the city is getting closer to a pre-pandemic economy.
Tell me more: Sioux Falls City Councilors got an update on the city's finances Tuesday afternoon from Finance Director Shawn Pritchett. Overall, sales tax in the first three months of 2021 is up about 6 percent year-to-date, Pritchett told councilors.
Why it matters: Sales and property taxes fund the majority of Sioux Falls' city government.
Sales tax, and entertainment tax in particular, took a significant hit during the pandemic.
The latest data (see the full report here) shows spending overall is trending back toward 2019 levels. It's ahead of 2019 in retail, though still lagging in the airline, hospitality and car rental industries.
"It's the first time we've seen that three months in a row of strong sales tax growth in quite some time," Pritchett said.
---
SIMPLIFIED PRESENTS
How to celebrate Earth Day by drinking Big Sioux River water (safely)
This is a paid piece from Friends of the Big Sioux River
Simplified: The water in the Big Sioux River is dirty. But there's a local group working to make it cleaner through both literal cleanup efforts and a partnership with a local brewery to show what it takes to make the river water drinkable.
Why it matters: Clean water is essential, and that fact is at the core of Friends of the Big Sioux River's work.
That's why the group is hosting a river cleanup event at six locations along the Big Sioux watershed on Saturday, April 24 from 10 a.m. to noon.
It's also why they're teaming up with Remedy Brewing Co. on a Kolsch brewed with water from the Big Sioux River – and heavily filtered, of course.
"The goal is to educate and highlight, through the use of beer, how important clean water is to everyday life," said Travis Entenman, director of Friends of the Big Sioux River.
Ok, but how did they make river water drinkable?
A lot of filtering.
It took about a half-dozen volunteers eight hours to pull and filter 300 gallons of water. Once all the waste was filtered out, there were about 120 gallons of clean water left.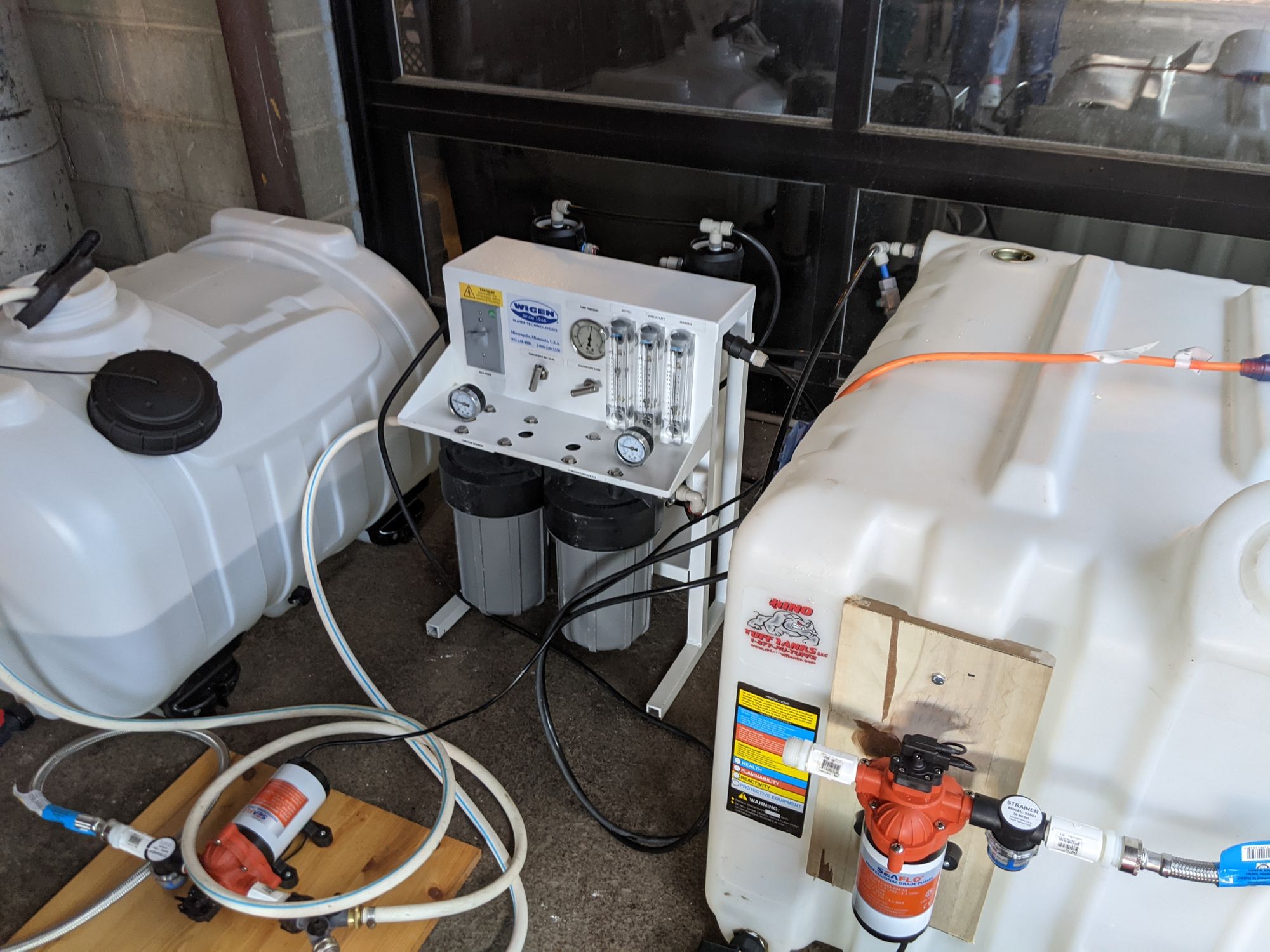 The water went through a reverse osmosis filtration process, Entenman said, and the end result was about twice as clean as tap water.
"It's almost safer to drink the beer than it is to drink bottled water from the store when it comes to contaminant," Remedy Co-founder and CEO Matthew Hastad said.
The beer will also be available to-go in crowlers with a special Big Sioux Brew label.
Learn more about the beer, Friends of the Big Sioux River and how to help with the clean-up event here.
---
CITY
Two big things councilors approved this week
Simplified: City Councilors unanimously gave final approval to about $11 million in projects as the first phase of what the city is calling "Sioux Falls For All." Separately, they also approved more money for pool lifeguards.
Why it matters: The Sioux Falls for All initiative includes a number of projects funded by money made available because of savings found after the city was reimbursed for nearly $48 million in pandemic-related costs.
As of the start of 2021, there was about $22 million of that money unaccounted for.
The plan approved Tuesday night includes spending about $11 million on roads, a downtown ice ribbon, a new lion exhibit at the zoo, support for The Link triage center, designing the river greenway and improvements to Hayward Park. (Take a closer look at those projects here.)
Those projects also include significant private investment, specifically for the downtown ice ribbon and accessible playground, Hayward Park, and the zoo exhibit.
"Any time you can invest $11 million, and you get an immediate $9 million ... it's a great position to be in," Councilor Rick Kiley said Tuesday night. "I only wish my personal finances did as well."
What about the lifeguards?
Yes. That's the other thing. We told you a couple weeks back that pools were struggling to find enough lifeguards to ensure pools are able to open this summer.
Now, recruiting just got a little easier, according to Parks Director Don Kearney.
City Councilors approved $250,000 in supplemental funds to the parks department – money that will go toward increasing lifeguards' hourly rate to $13.50, Kearney told councilors last week.
---
THIS AND THAT
What I'm falling for this week:
Reach out
What story do you want to see simplified? Falling for something local? Send any news tips, attaboys, missed typos or Netflix movie recommendations to megan@sfsimplified.com.
Thank you
Thank you to Sioux Falls Simplified sponsors, including Friends of the Big Sioux River, Sioux Metro Growth Alliance, Selah Space and Silverstar Car Wash! When you support them, you're also supporting Sioux Falls Simplified.
Share
Know someone who wants an easy way to feel smarter about Sioux Falls? Help them out by sharing this newsletter.