This is a paid piece from Selah Space.
Simplified: Taking care of yourself means being attentive to not only your physical needs, but your mental and emotional needs, too. Selah Space recognizes that and prioritizes counseling as part of a holistic wellness regimen.
Meet Katrina
Katrina Yde is a licensed professional counselor as well as a licensed addictions counselor. She's worked the last seven years in the mental health field and now practices at Selah Space.
Her approach to helping people is to look at all of the components that make up a person's life, including family, work, physical, mental health, social life, spirituality and more.
"Sometimes we're not living in balance for whatever reason, but ultimately we need to find that balance so we as a whole are functioning on all cylinders," Yde said.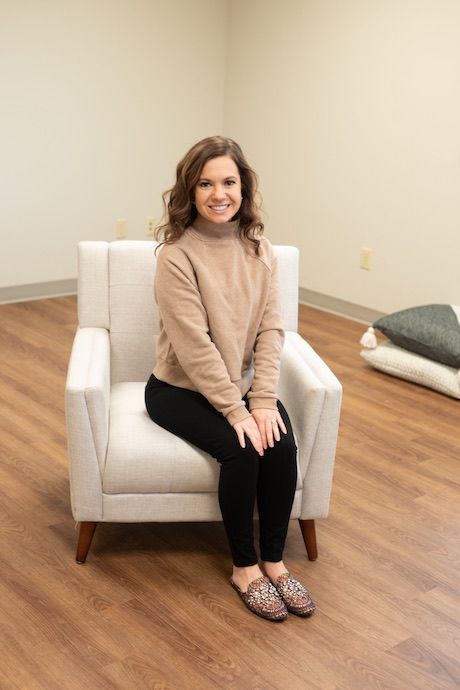 Why it matters
You don't have to wait until things are falling apart to see a counselor. Taking care of your mental health can and should be part of a regular wellness routine.
The goal at Selah Space is to give you space for what you need, and owner Jada Dobesh recognizes that includes physical, mental and spiritual wellness.
Yde describes her practice as "unconditional positive regard." She gives you a space to say whatever you need with an empathetic listener who can teach you ways to find what you need within yourself.
"I'm just there to walk with them and help guide them," Yde said.
What is Selah Space?
A holistic wellness cooperative.
Translation: It's where you go to take care of yourself: mind, body and spirit.
Where do I start?
Start with a wellness consult. And if you want to start with an appointment with Yde, you can book an appointment at selahspacesd.com.