Simplified: The Sioux Falls School District's newest middle school is set to open in a few weeks. Here's a look at the brand new building.
Why it matters
Ben Reifel Middle School is one of two newly constructed buildings set to open this year, the other being Jefferson High School (pics here).
Both schools were funded through a $190 million bond passed by voters in 2018.
Principal Shane Hieronimus says he wants to create a culture where the new building feels like a home for students.
"Every kid who walks through the door has a dream, and our job is to bring that dream to life," he said.
Here's a look inside the new facility
The school is divided into sections, each meant to house a group of about 100 students, Hieronimus said.
Each section has a set of lockers and classrooms.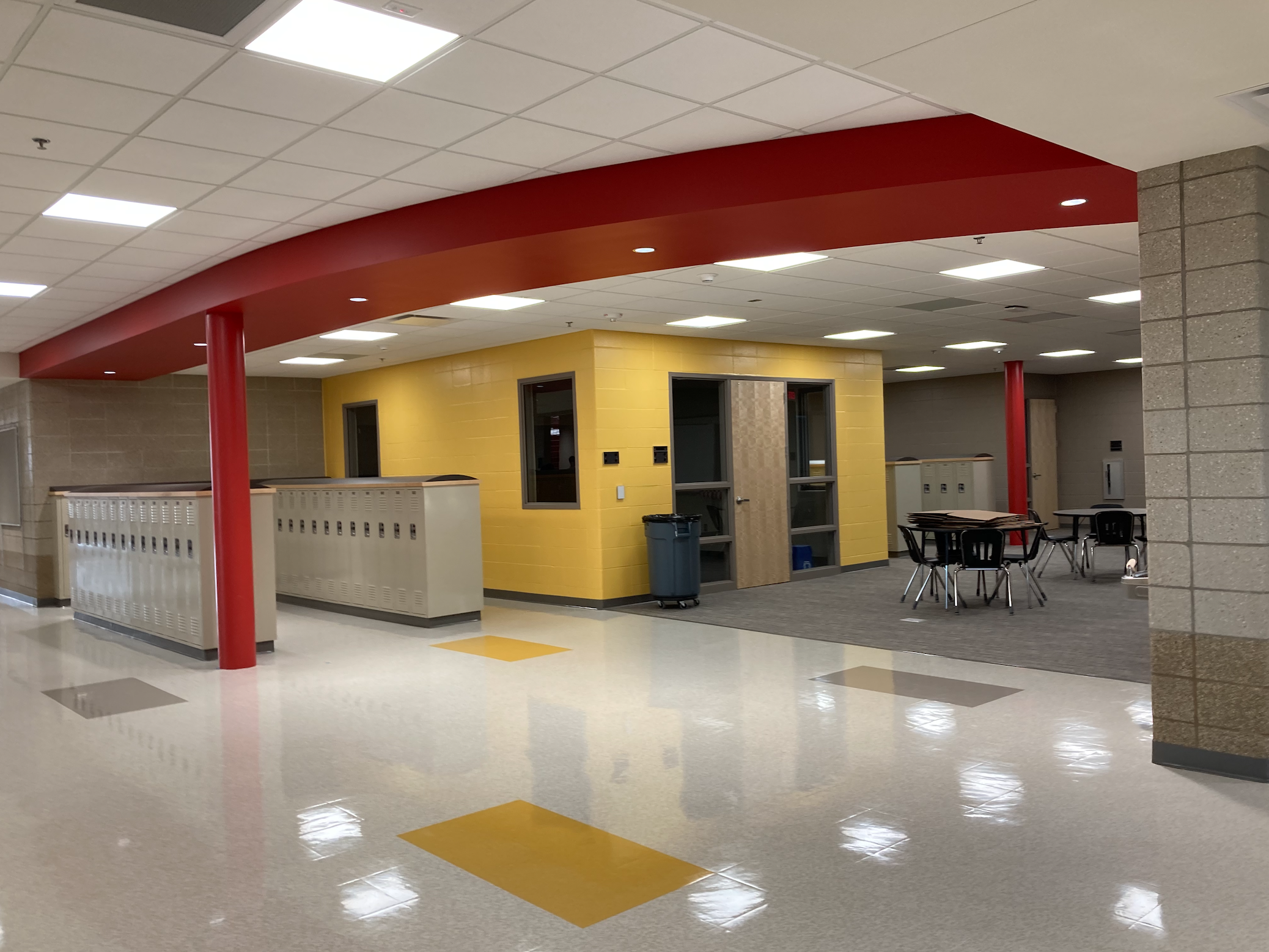 The library is the centerpiece of the building, with windows on the second level that look down into the room.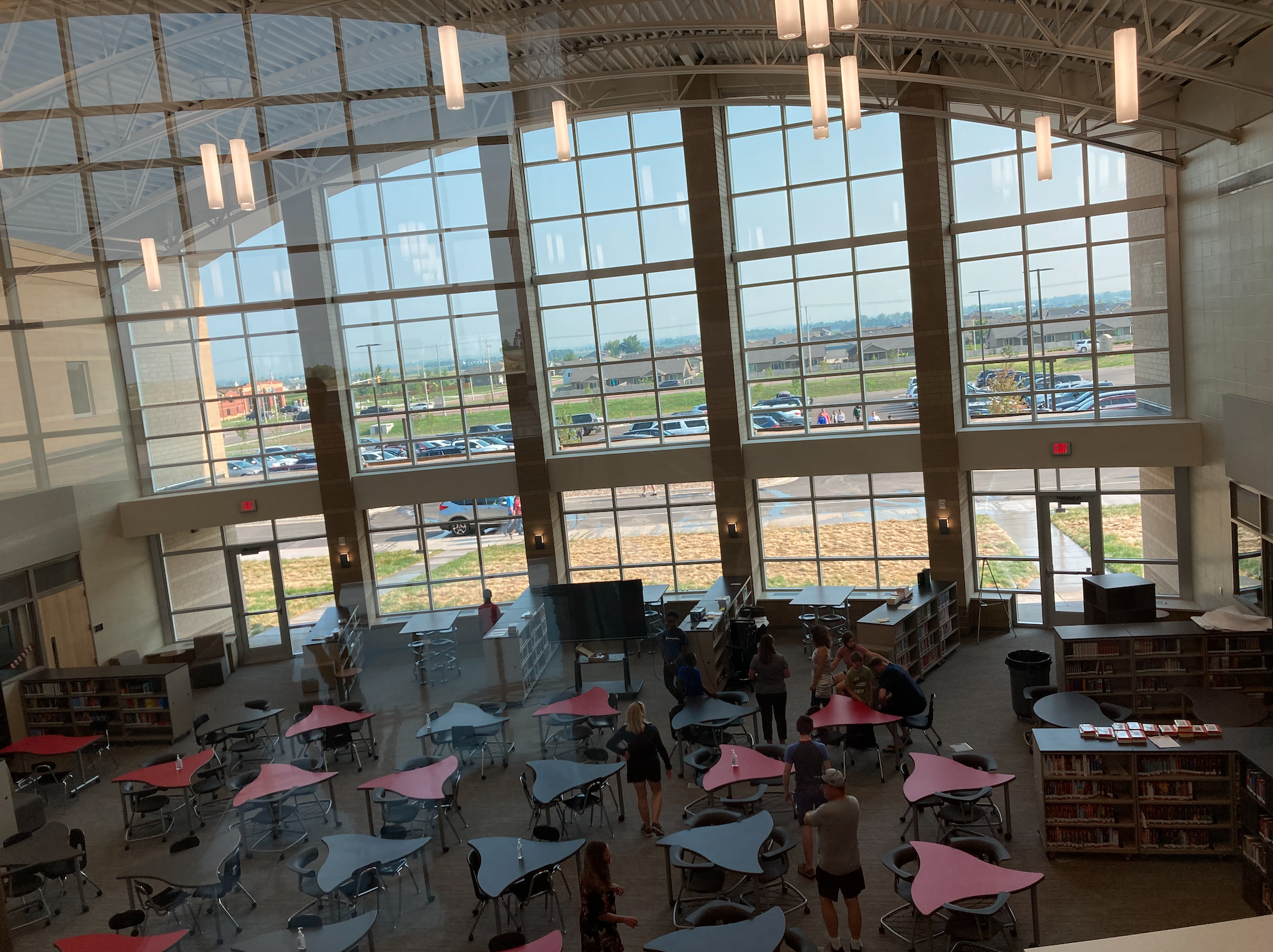 And here's the library from the ground-level.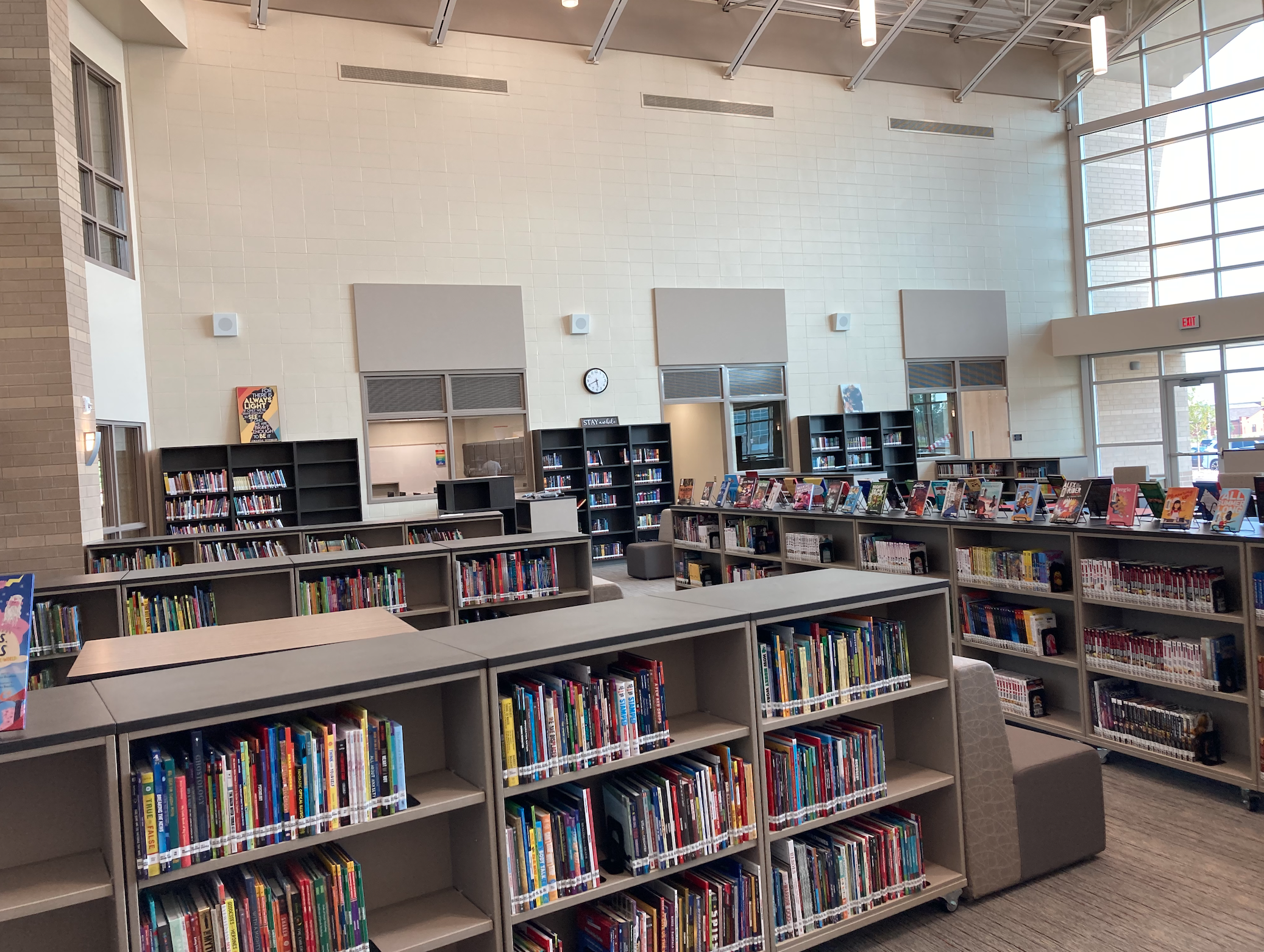 Here's a look at the auditorium, to be used for music and theater productions.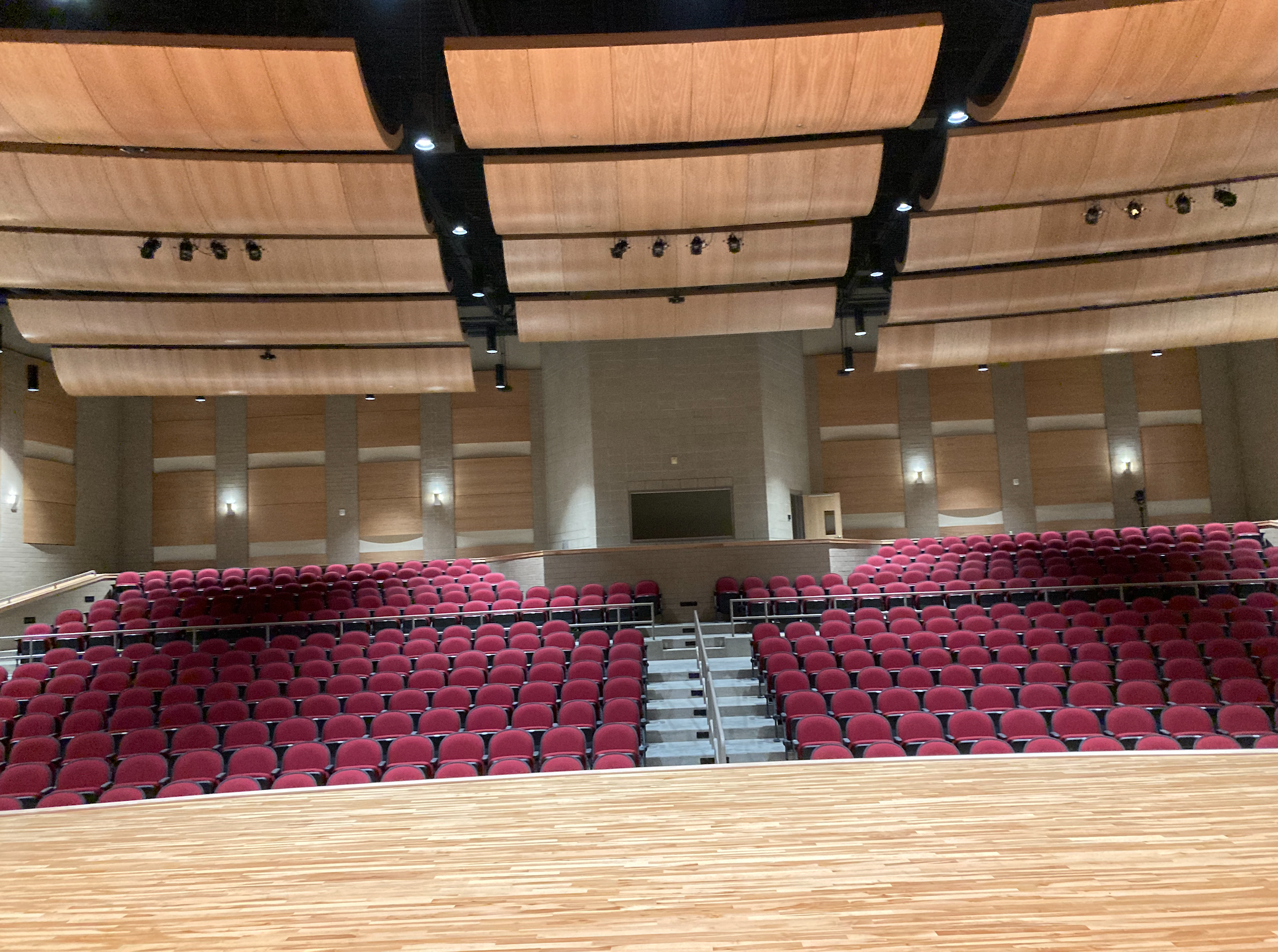 And, of course, no school is complete without a gym.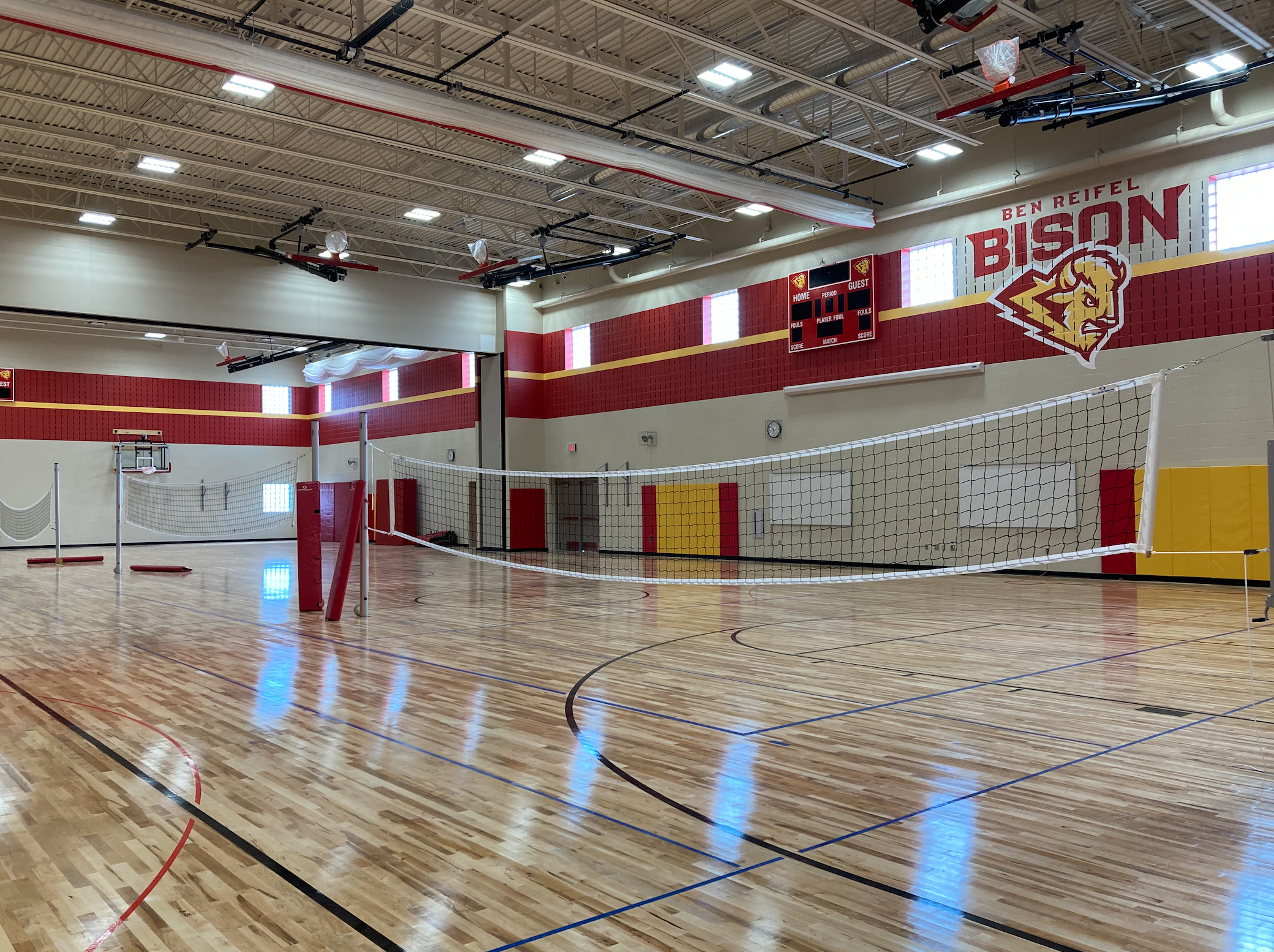 What happens next?
School starts Aug. 26.