Simplified: Mayor Paul TenHaken proposed a $646 million budget to City Council last week with an emphasis on infrastructure and quality of life investments. Within that proposal, TenHaken also gave an updated look at several city projects.
Why it matters
TenHaken's proposed budget for the coming year comes in at about $8 million less in spending than his proposed budget last year. He noted in his address that he's focused on "strategic investments" for the city's future.
The largest chunk of the budget – about $117 million – is dedicated to roads including major projects like the first portion of South Veterans Parkway and the replacement of the Sixth Street Bridge.
The budget also proposes adding 30 new full-time positions, including four new police officers and a new arts specialist position.
"This budget demonstrates the determination to make our city a better place to live, a better place to work, to visit, and to do so in a strategic, fiscally responsible manner," TenHaken said.
Ready for some renderings?
Here's the latest on some of Sioux Falls' biggest projects that'll be ongoing (or starting) in the next year. Photos are from the City of Sioux Falls
Sixth Street Bridge reconstruction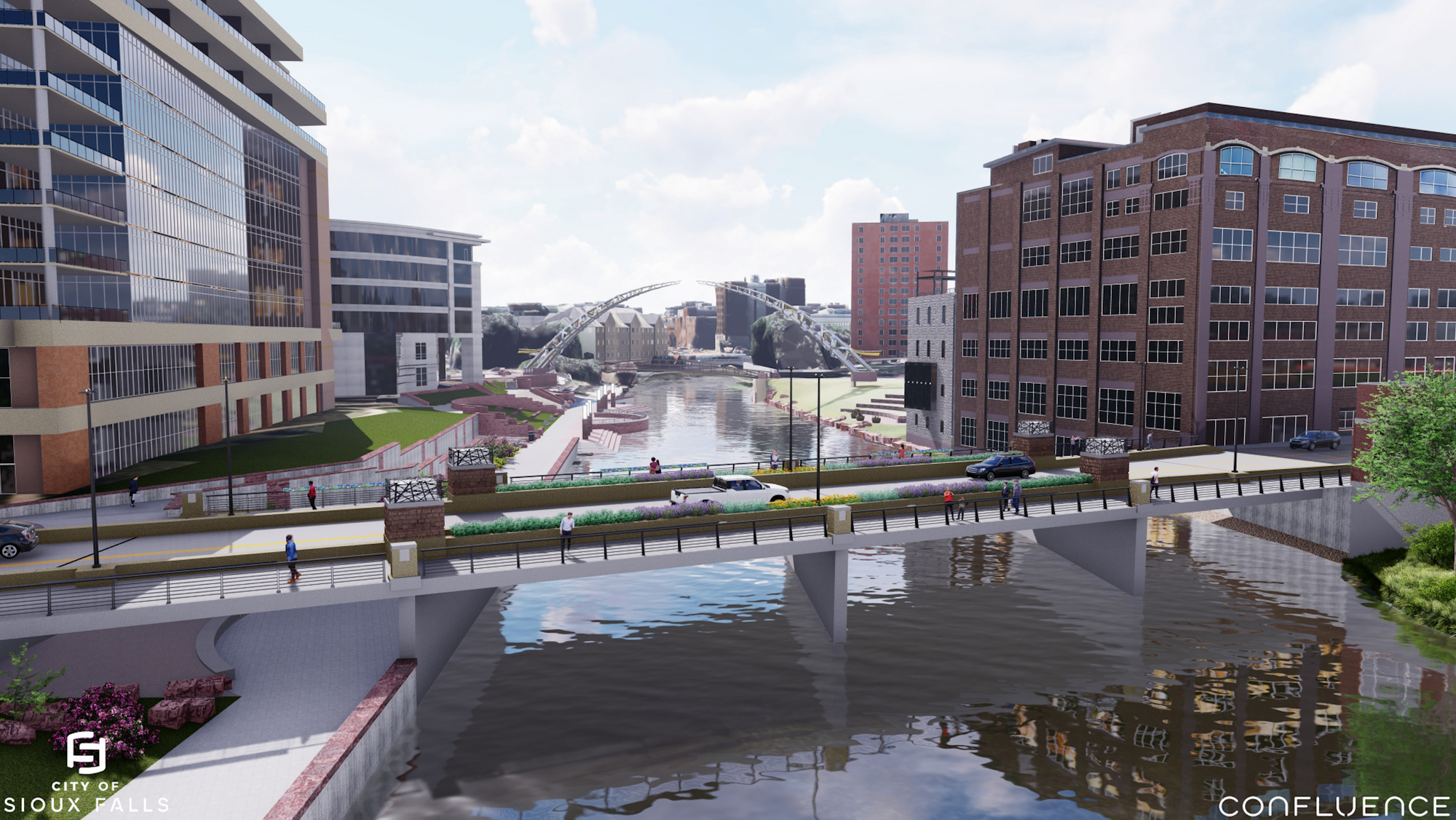 The bridge – which TenHaken wants to call the "Unity Bridge" – is expected to be constructed in the next year.
Downtown River Greenway updates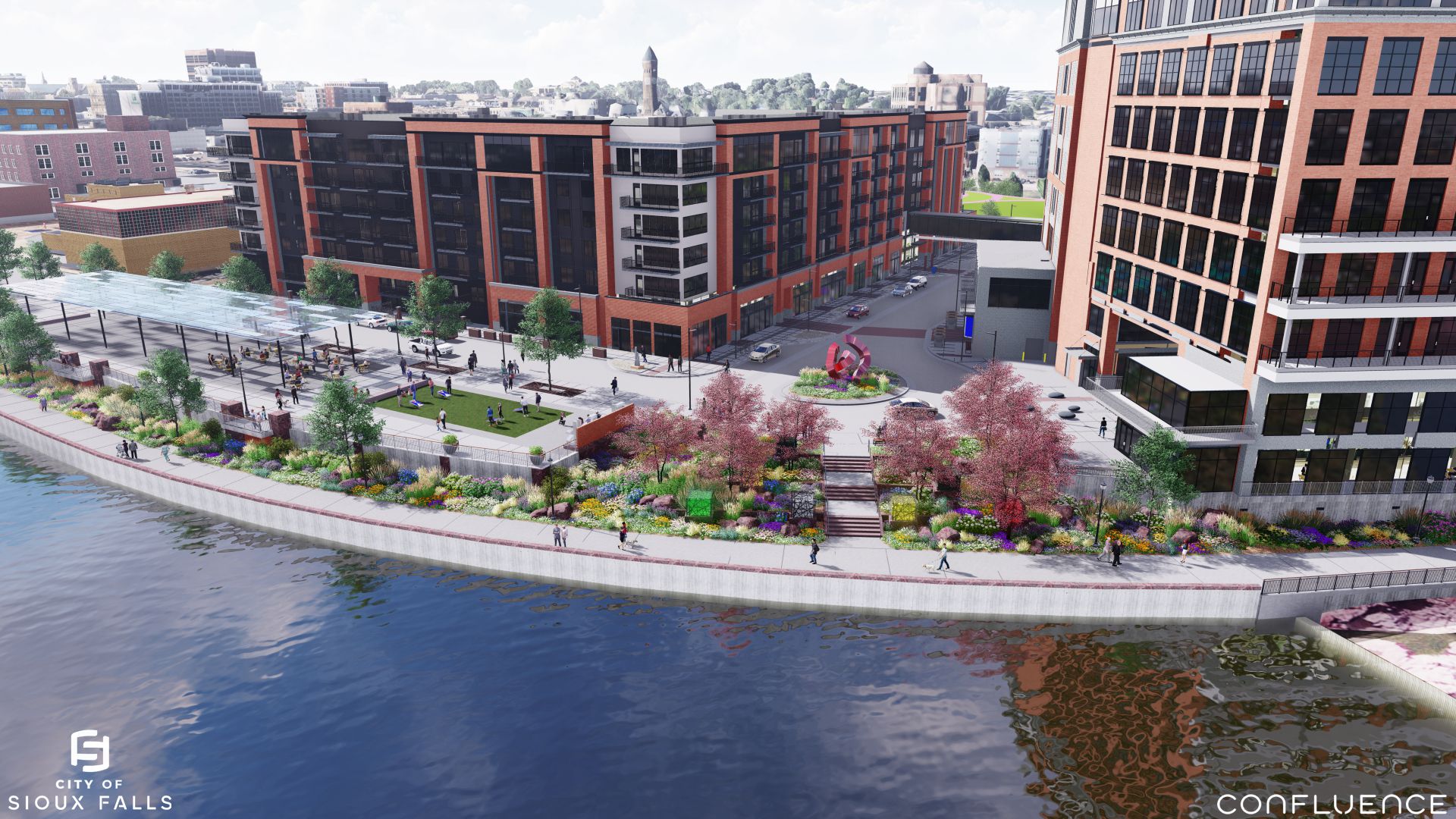 The updates to the river greenway will coincide with construction of the neighboring Steel District.
Jacobson Plaza (aka the downtown ice ribbon)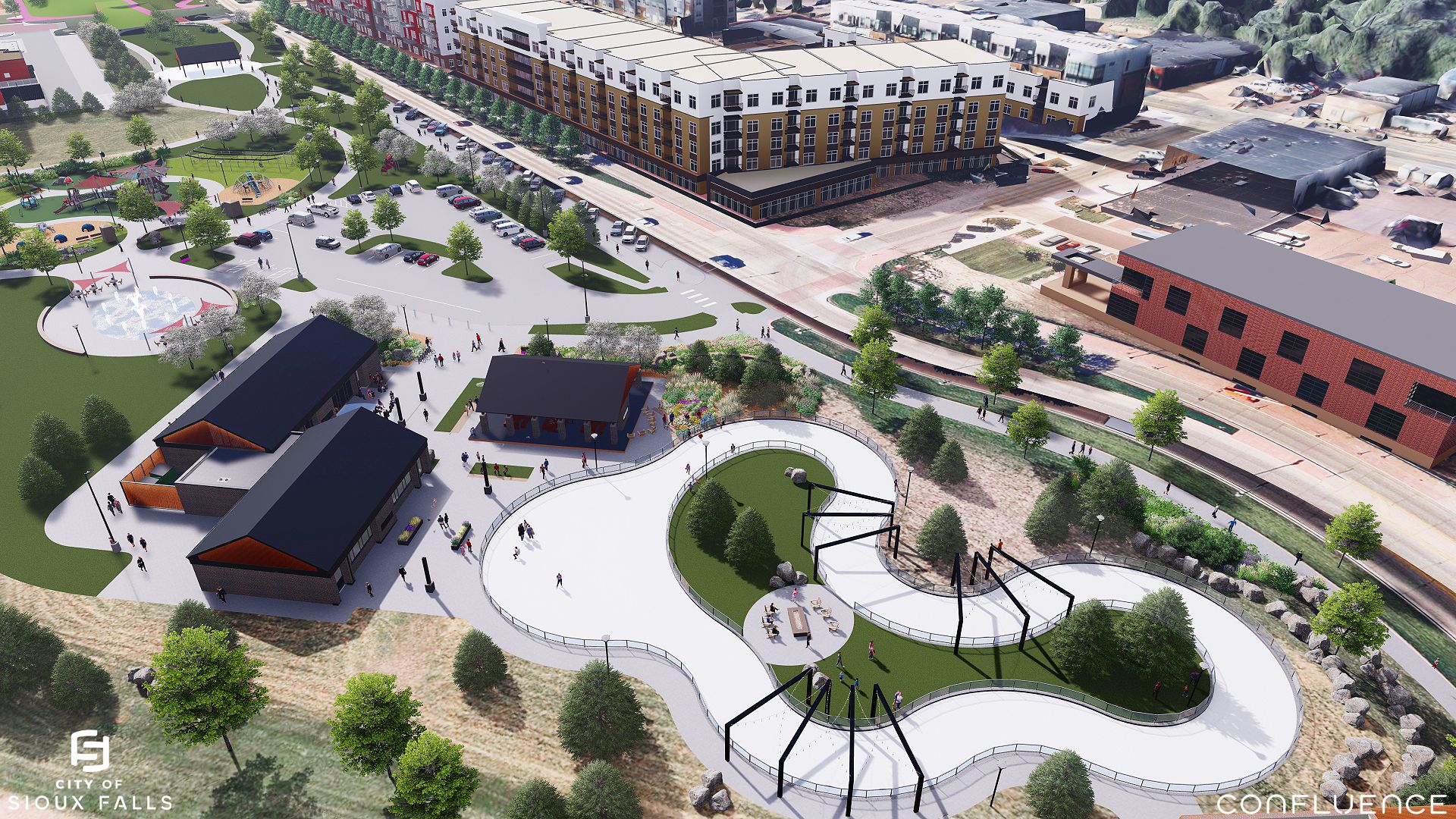 Construction on Jacobson Plaza is expected to start this fall, with a target opening of fall 2023.
Public Safety Training Facility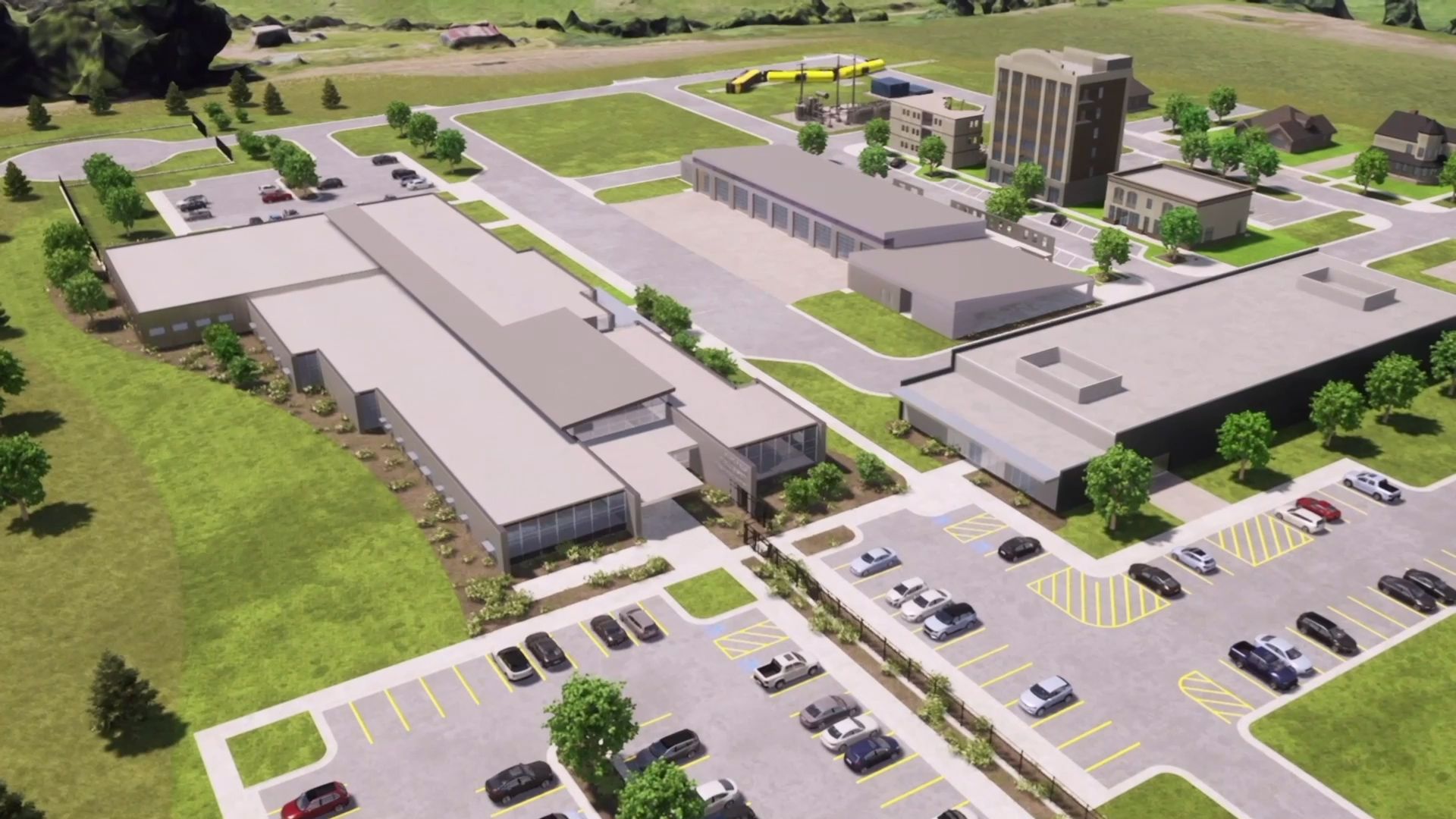 The 100,000-square-foot facility located near East 60th Street North and Sycamore Avenue is expected to be completed in the fall of 2023.
South Veterans Parkway (aka Hwy 100)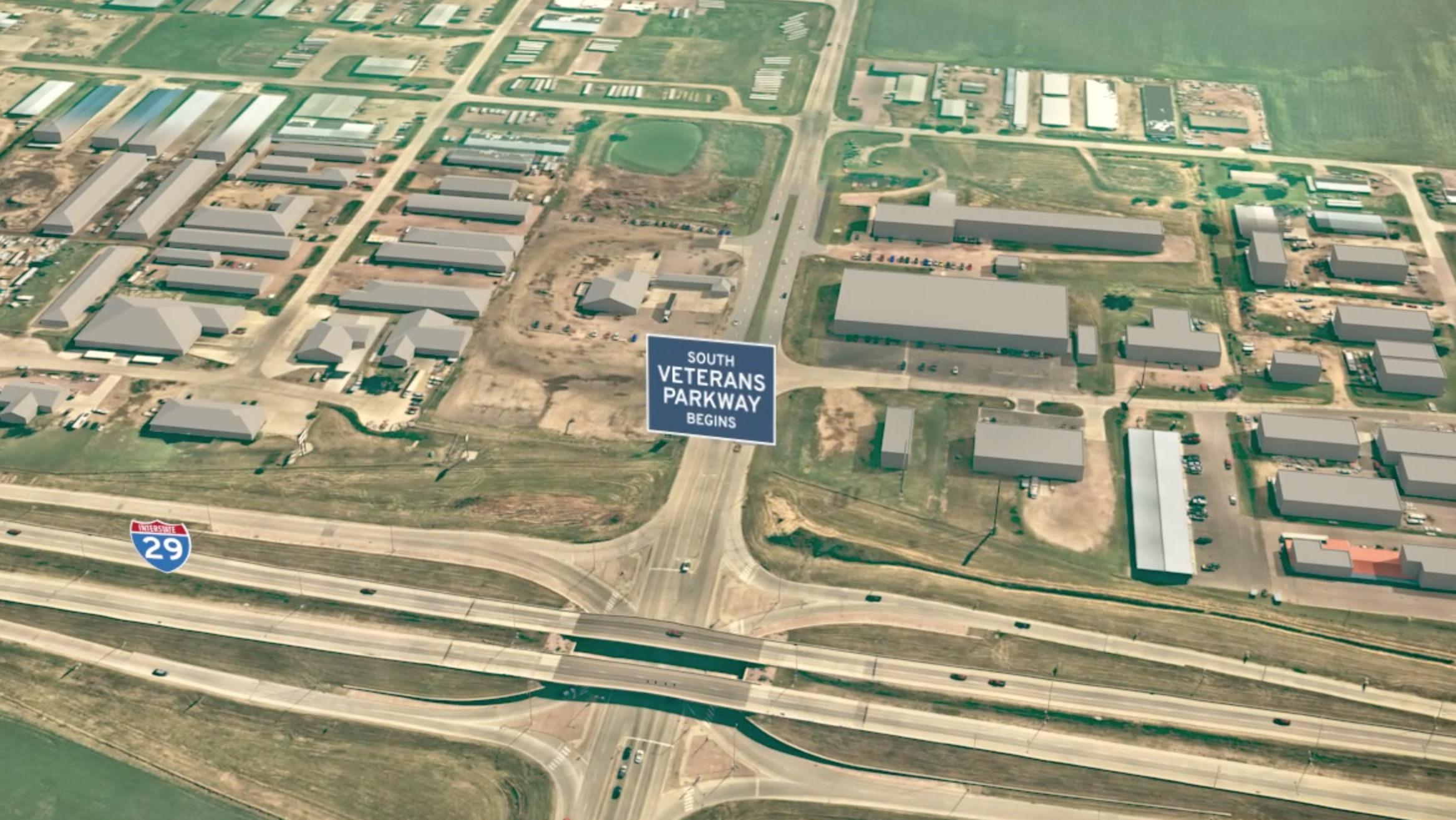 The first segment of the project – a partnership between the city and the state Department of Transportation – is expected to be completed by the end of 2023. Want to see a cool video rendering of the whole thing? You can find it here.