Happy Wednesday! Megan here.
Weather check: Sweet, sweet relief from the heat
New thing alert: This newsletter is going to start hitting your inbox more frequently. Do you have a few minutes to let me know some of the stuff you want to see? One lucky survey-taker will get a dozen Flyboy Donuts on us!
This week, we'll simplify Mayor Paul TenHaken's budget proposal and get an updated look at ongoing city projects. You'll also see some exciting changes coming to the Washington Pavilion, a health update and the latest on the downtown parking ramp.
And now, news:
The Pavilion went from a canceled season to a record-breaking year. What's next?
Simplified: In just over two years, the Washington Pavilion went from canceling an entire season of shows to exceeding pre-pandemic attendance and ticket sales. Now, it's got the largest donation in its history and some big plans for the future.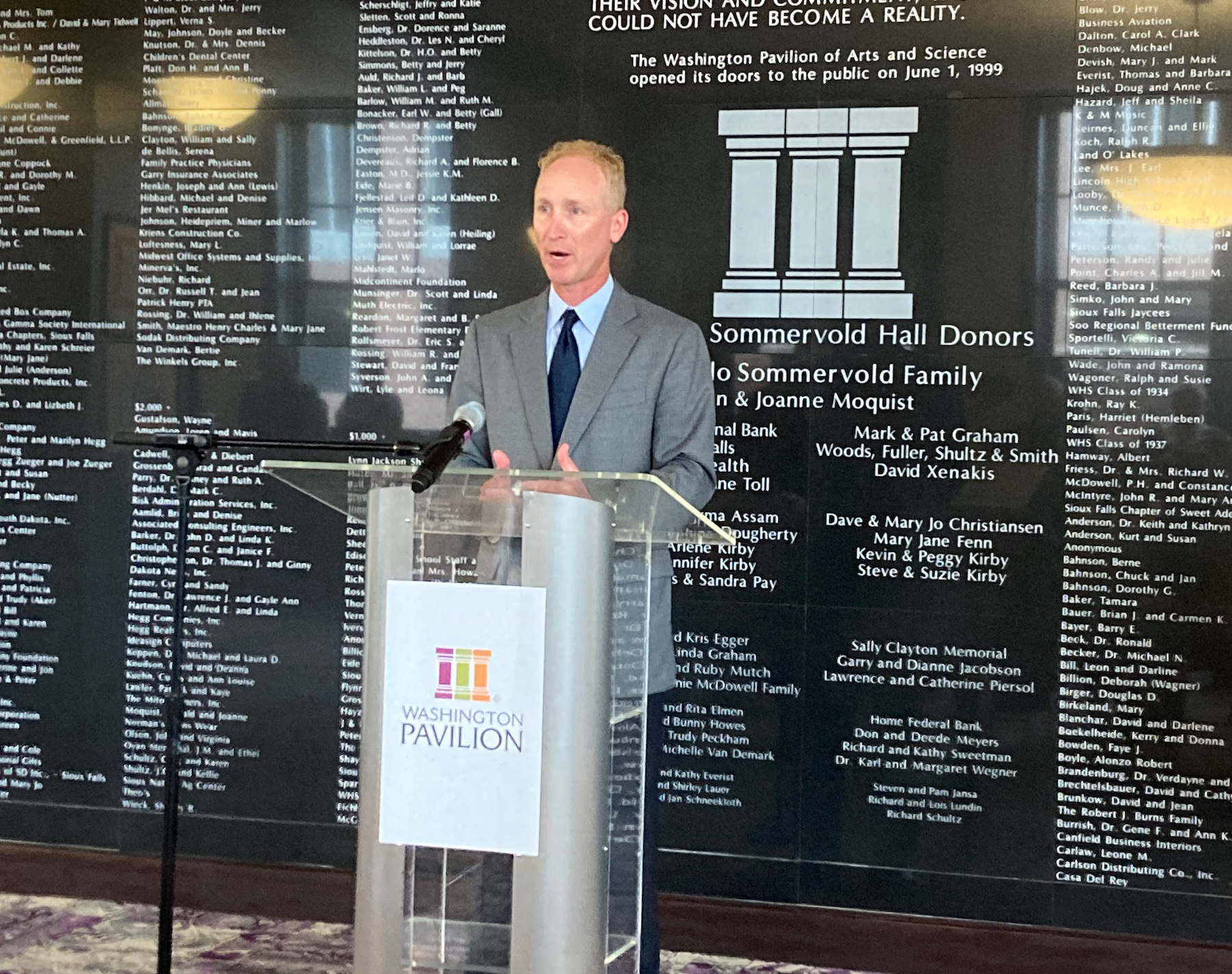 Tell me more
President and CEO Darrin Smith on Tuesday announced a $1.2 million donation – the largest donation from an individual in the pavilion's 20+ year history – from the estate of Sioux Falls resident Patricia Knutson.
The money will be put toward improving the Kirby Science Discovery Center.
Smith told Sioux Falls Simplified the first project the donation will help fund is a remodel of the water playroom for young children.
Future projects are yet to be determined, and, aside from needing to be spent on the science center, funds are unrestricted.
Why it matters
The donation comes after the Pavilion saw the highest level of community support in history, Smith said. He shared that typically fundraising accounts for about $1.5 million of the Pavilion's $11.5 million operating budget.
And the influx in support comes alongside a year of record-breaking attendance in the Kirby Science Center as well as record subscription sales for the Broadway performance series.
Looking to the future, Smith said he wants to see the Pavilion put more emphasis on its capabilities as a management company to help more nonprofits in town.
"That's truly our growth opportunity," Smith said, adding that the company has applied for a trade name under which to expand management services.
Get the details on everything from a remodeled Leonardo's Cafe to a new arts consulting business.
---
TenHaken's budget address gave fresh looks at these city projects
Simplified: Mayor Paul TenHaken proposed a $646 million budget to City Council last week with an emphasis on infrastructure and quality of life investments. Within that proposal, TenHaken also gave an updated look at several city projects.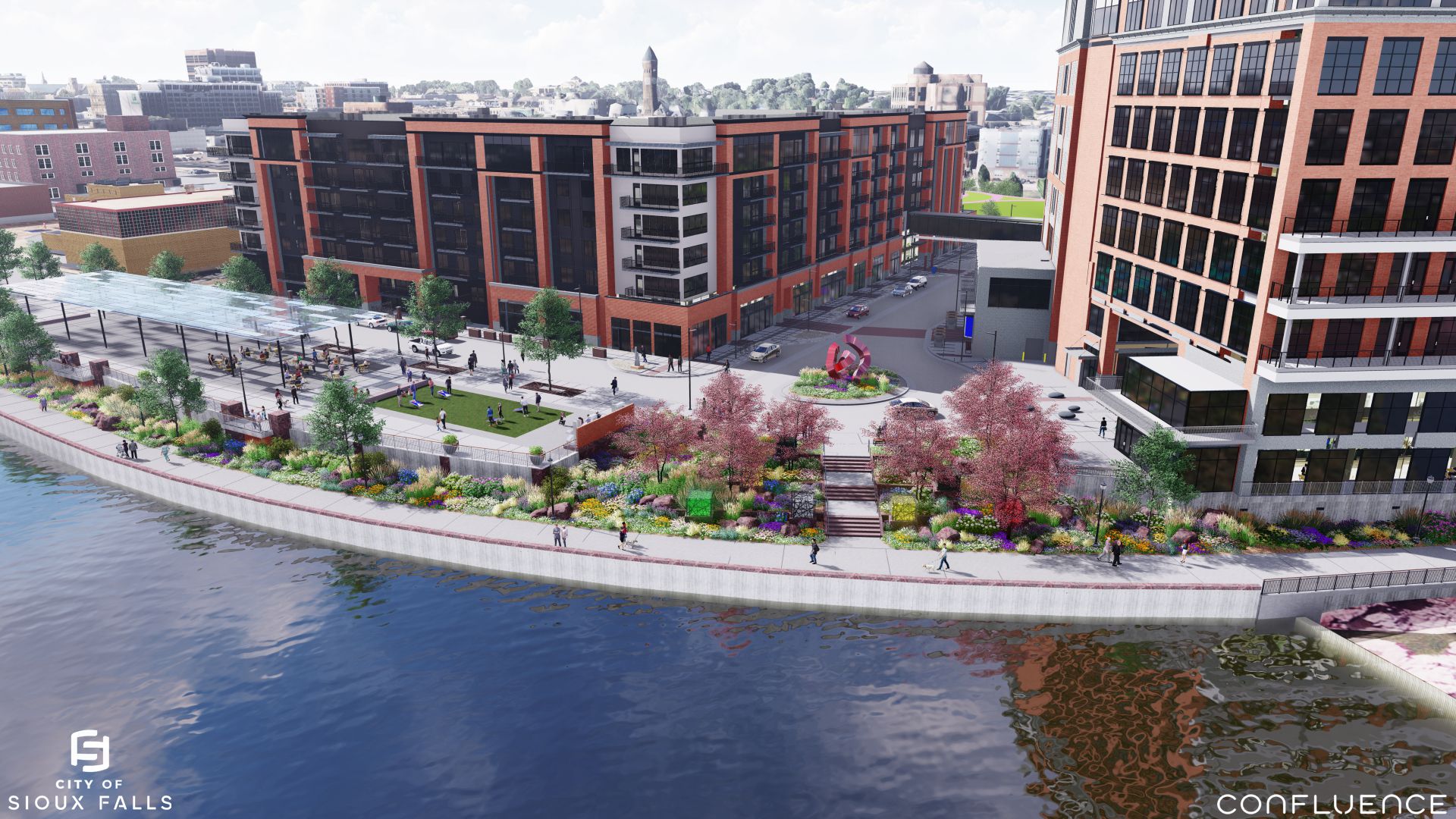 Why it matters
TenHaken's proposed budget for the coming year comes in at about $8 million less in spending than his proposed budget last year. He noted in his address that he's focused on "strategic investments" for the city's future.
The largest chunk of the budget – about $117 million – is dedicated to roads including major projects like the first portion of South Veterans Parkway and the replacement of the Sixth Street Bridge.
The budget also proposes adding 30 new full-time positions, including four new police officers and a new arts specialist position.
"This budget demonstrates the determination to make our city a better place to live, a better place to work, to visit, and to do so in a strategic, fiscally responsible manner," TenHaken said.
See updated looks at the river greenway, the downtown ice ribbon, South Veterans Parkway and more.
---
More garbage is ending up in recycling bins. How you can help reverse the trend.
This is a paid piece from Millennium Recycling.
Simplified: The mixed recycling facility in Sioux Falls has seen an increase in garbage and a decrease in recyclable material recently. While some of this may be from people not caring, oftentimes it's from "wish-cycling" – or putting non-recyclable things in the bin and hoping they'll get re-used. In reality, those items ultimately end up in the landfill. Here's how you can help.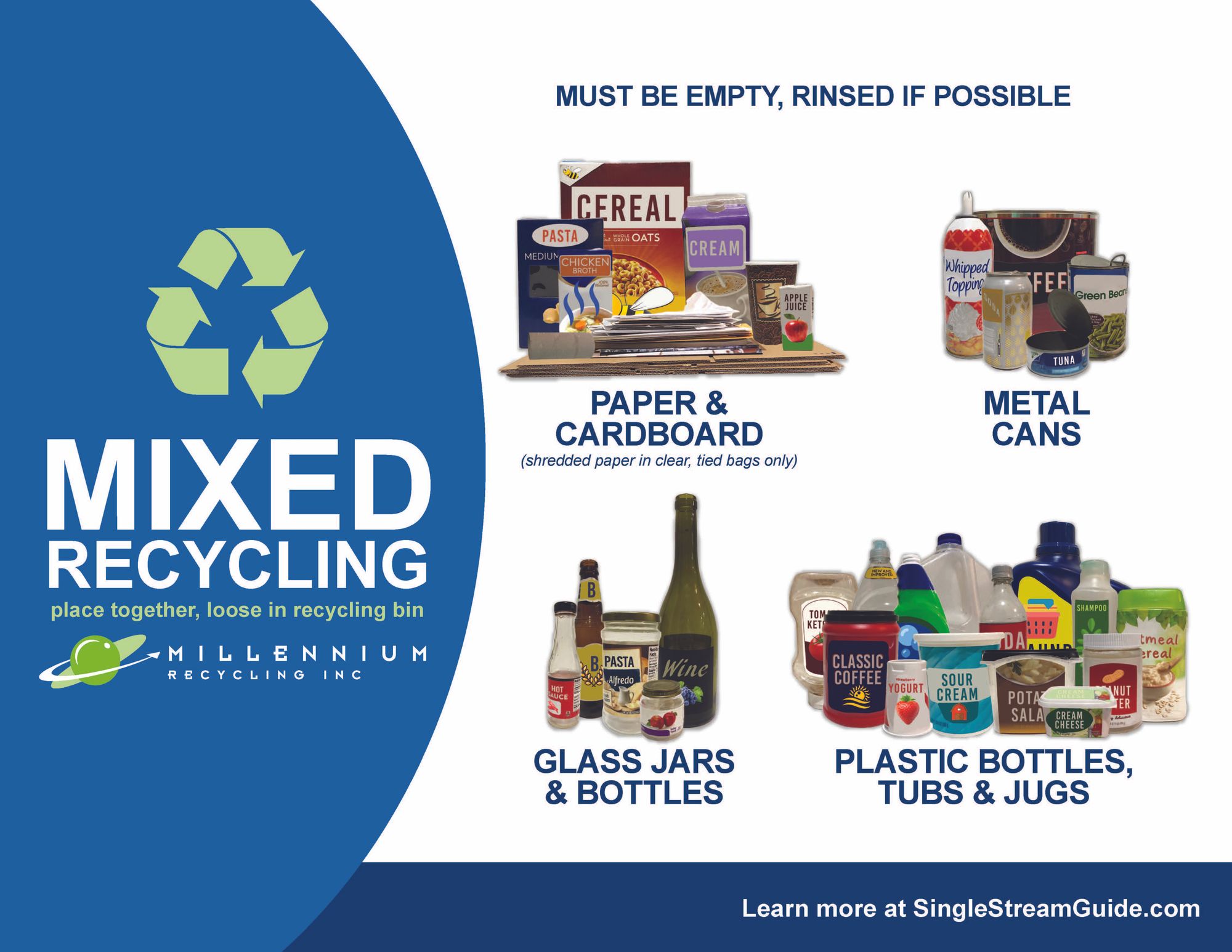 Why it matters
Millennium Recycling's residual rate has increased in recent years. The residual rate is the percentage of what's collected for recycling that ultimately can't be recycled and has to go to the landfill instead.
The residual rate has historically hovered around 2 or 3 percent, but in the last year it has increased to 4 or 5 percent, President Shannon Dwire said. Even with the increase, it's well below the national average, but the upward trend is not good.
And while recycling is considered a free service for consumers, the extra costs incurred by sorting out and transporting garbage will ultimately come back around.
"The cost gets spread to the whole community, so it affects everyone," Dwire said.
And how can I find what should go in my recycling bin?
---
TL;DR
Super simplified stories
Downtown parking ramp sees some early interest as city further outlines its process. Chief of Staff Erica Beck told city councilors Tuesday that – while no one has gone "in-depth" into ideas – she has heard of some interest in future developments on the site of the unfinished downtown parking ramp. Beck also further outlined next steps for the council, including determining the council's expectations on development, leasing or selling the land, selling air rights and if they're willing to offer developers any incentives (like tax-increment financing, for example). Watch for another update mid-September.
Sioux Falls sees another billion dollar year. The city last week announced that it had surpassed $1 billion in building permits issued. This is the second year in a row where the city has reached this benchmark, though this year it came several months sooner than in 2021.
Here are two 50th birthdays worth noting. The last week brought 50-year recognitions for both Palisades State Park and the Landsat program, which marked 50 years of Earth "selfies" at EROS.
---
It seems like a lot of folks have COVID right now. What's up?
By Olivia Bertino
Simplified: Minnehaha County has seen a slow increase in COVID-19 cases since April, according to the South Dakota Department of Health. And local doctors say the number of reported cases is dwarfed by cases diagnosed through at-home testing. Here's what to know about the BA.4 and BA.5 variants making the rounds right now.
Why it matters
The BA.4 and BA.5 variants are more transmissible than previous variants according to Dr. Jeremy Cauwels, Chief Physician at Sanford Health.
Cauwels said Sanford has seen an increase in COVID-19 hospitalizations in the last few weeks. Dr. Chad Thury, family medicine physician with Avera, said they have also seen an increase from June.
A new vaccine may roll out in October according to Cauwels, which would protect against new strains.
"Their big advantages are they're very, very good at spreading," Cauwels said. "The other part that's sort of interesting is they're a little better at evading the body's immune system, and so because of that, the vaccine, while still very protective against hospitalization and death, has not been as protective for mild illness."
No. But here's what we do know about the latest variants.
---
How Colton is addressing housing needs and planning for growth
This is a paid piece from the Sioux Metro Growth Alliance.
Simplified: Colton has a new economic development group, and one of its first priorities is bringing more housing to town.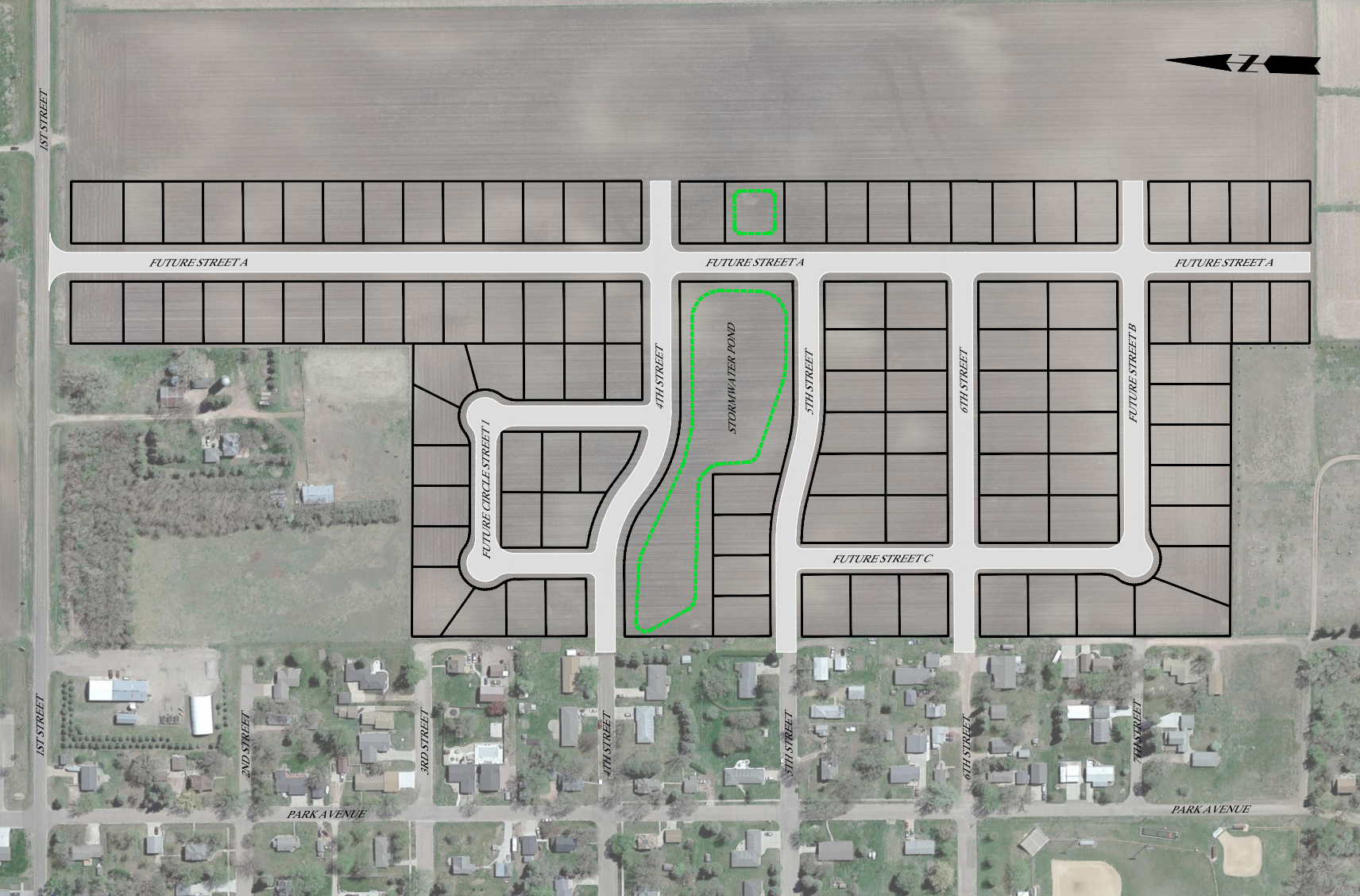 Why it matters
Colton's got a new mayor, a new finance officer and the new economic development group all bringing fresh energy and drive to the city's growth strategy.
Mayor Trevor Bunde said he's seeing Colton residents who are ready to upgrade to a larger home, as well as new families looking to come into town to benefit from the small-town vibe as well as the closeness to Sioux Falls amenities.
Once a planned housing project has progressed further, the economic development group is also looking to revitalize Colton's downtown area, as well as work to get larger businesses to town in an industry park, Bunde said.
"It's good for the city because if you're not growing you're dying," Finance Officer Seth Sando said. "And Colton needs to be growing because it's a good city, and it's got good people in it."
Tell me more about the planned housing development
How many units? And what's the timing?
---
THIS AND THAT
Meditate together. If you've never heard of or tried Himalayan singing bowl meditation, give it a go on Thursday at the Japanese Gardens. A Tibetan Temple Sounds instructor will lead a group through meditation at 7 p.m. Details here.
Drink for the dogs. The B-Sqaud Dog Rescue is hosting a "pup crawl" on Saturday from 1 p.m. to 7 p.m. Registration will include your dontation to the rescue and some fun merch. Check out the list of breweries on the list and register here.
It's state nosh time. The annual chislic festival is this Saturday at the Freeman Prairie Arboretum. From 10 a.m. to 9 p.m., enjoy live music, games, and all the chislic you can eat. Details here.
---
What I'm falling for this week:
The Pomp Room – (yes, the documentary premiere is sold out, but if the website FAQ is right, there'll be other times to see it)
This little gummy-bear-lookin' babe (joining the Sioux Falls Simplified family in January 2023)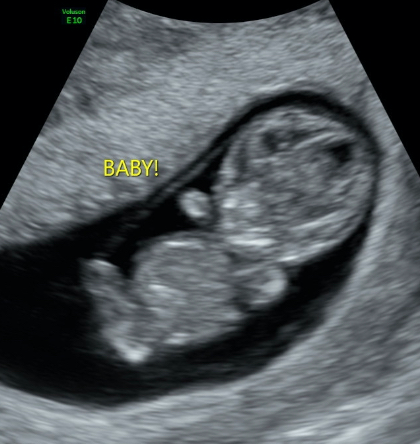 ---
Become a member
Has Sioux Falls Simplified made you feel smarter about where you live? Consider buying in to a smarter Sioux Falls by becoming a member and offering financial support to the no B.S. journalism you've been reading here.