This is a sponsored piece from the Great Plains Zoo & Delbridge Museum of Natural History.
Simplified: Black bears Charles, Jenny and Marshmallow have a new home at the Great Plains Zoo. Here's a look at the new exhibit's features, as well as how you can help more animals see upgraded habitats in the future.
Why it matters
The zoo strives to not only meet, but exceed requirements for certification from the Association of Zoos and Aquariums when it comes to animal habitats. The previous black bear exhibit was aging, and aesthetically, it wasn't up to modern standards, said Denise DePaolo, director of PR and engagement.
The new exhibit gives the bears more space for playing and climbing, and zoo visitors will have a better look at the action through a new viewing window.
Updating the exhibit was only possible because of the zoo's donors. You can help the zoo give more animals updated homes by attending the annual Expedition Zoo Falls event later this month.
"It's so important for the zoo that this event is well-attended," DePaolo said. "It's really an opportunity for the community to come together."
Tell me more about the new exhibit
The exhibit was designed with modern zoological philosophies in mind, making sure bears have enough space and the right resources both in view of zoo guests and behind the scenes.
Here's a rundown of some of the features:
A training window where guests can see zookeepers work with the animals to train them in behaviors to help the bears participate in their own care.
A larger play structure for bears to climb and play in view of guests.
A second outdoor holding area to allow Charles to get some space to himself when the younger girls, Jenny and Marshmallow, get too playful.
Larger dens in the behind-the-scenes interior habitat.
Updated medical facilities including a new scale and a special sleeve to assist when blood draws are needed to assess the bears' health.
"Our team is very, very dedicated to taking great care of these bears, and this facility is going to help them to do that," DePaolo said.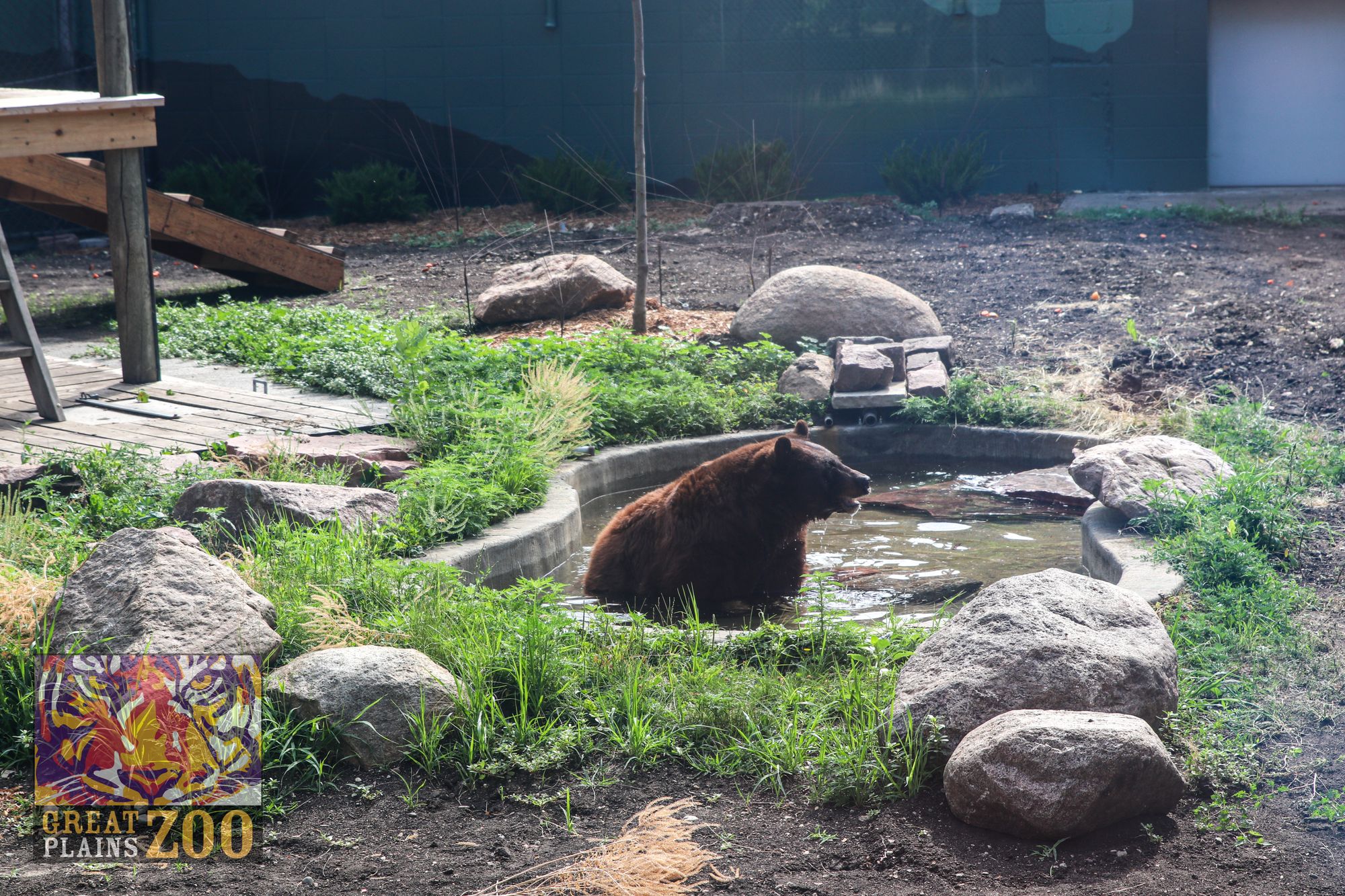 Tell me more about Expedition Zoo Falls
It's the largest annual fundraising event for the Great Plains Zoo, as well as an opportunity to thank donors and give a unique zoo viewing experience.
The event also brings together local food and drink vendors, including R Wine Bar, Looks Marketplace, Williquors, Hy-Vee, Blue Rock Bar & Grill and more.
Guests will be able to attend a special zookeeper chat at the new black bear exhibit, as well as hear from the zoo's CEO Becky Dewitz about what's next for the zoo.
Expedition Zoo Falls will take place from 5:30 p.m. to 8:30 p.m. July 28 at the zoo.