Happy Wednesday! Megan here.
Weather check: Hot, humid and potentially stormy
Status check: How are you doing after yesterday's storm? Downed trees? Debris? The city is waiving tipping fees at the landfill and re-opened drop-off sites for wood debris at 12th and Lyons as well as at Mueller Pallets.
This week, we've got a look at the housing market, the challenges nonprofits are facing with inflation and Mayor Paul TenHaken's $931 million capital spending plan.
And now, news:
Why housing prices (likely) won't fall as the market stabilizes
By Olivia Bertino
Simplified: Rising interest rates will start to slow the housing market, but in Sioux Falls, growth is keeping prices high. Here's a look at what buying a house is like right now and what some local realtors predict will happen next.
Why it matters
Sioux Falls Home inventory levels fell 40.7% in June from the month before, and median sale price increased 21.7% to $310,367 according to RASE.
The federal reserve raised interest rates to about 1.5% in July, an increase from 0% rates in March of 2020. This means homes of the same value now cost more per month than if purchased before interest rates were raised, depending on your personal buying situation.
The city is seeing a growing number of new residents from other states moving to Sioux Falls for public policy and work from home capabilities according to Realtor Amy Stockberger. Sioux Falls' low taxes and job market is also attracting out-of state residents according to Jenny Downey with Hegg Realtors.
"I don't look for Sioux Falls to have the housing recession that might be hitting the rest of the country because we still have so many people moving here," Downey said.
When will the market slow down?
And what's it like for homebuyers right now? Learn more.
---
How TenHaken wants to spend $931 million in the next five years
Simplified: Mayor Paul TenHaken has announced his biggest capital budget to date with plans to spend $931 million over the next five years. Here's a look at what's included.
Why it matters
The new spending plan, released last week, shows a more than $100 million increase over the previous year's capital spending plan of $812 million. And, it's about $200 million more than the five-year plan TenHaken proposed in 2020.
Roads have been one of TenHaken's top priorities in his term as mayor, and this latest spending plan reflects that with a proposed addition of $50 million over five years for highways and streets – a 20 percent increase from the last capital spending program.
The 170-page spending plan also includes pool renovations, expanded trail systems and new buildings for both police and fire departments. It also puts a pause on expanding or adding city buildings for at least a year to allow time for construction costs to stabilize, TenHaken said in a letter to the City Council.
"This program is designed to ensure we continue to manage the city's growth in a fiscally responsible manner through strategic investments," TenHaken said in a statement.
What's in the plan?
---
How to find wellness virtually in a new 'online sanctuary'
This is a paid piece from Selah Space.
Simplified: Selah Space's new online sanctuary gives people a space to find connection and healing virtually and at an accessible price point.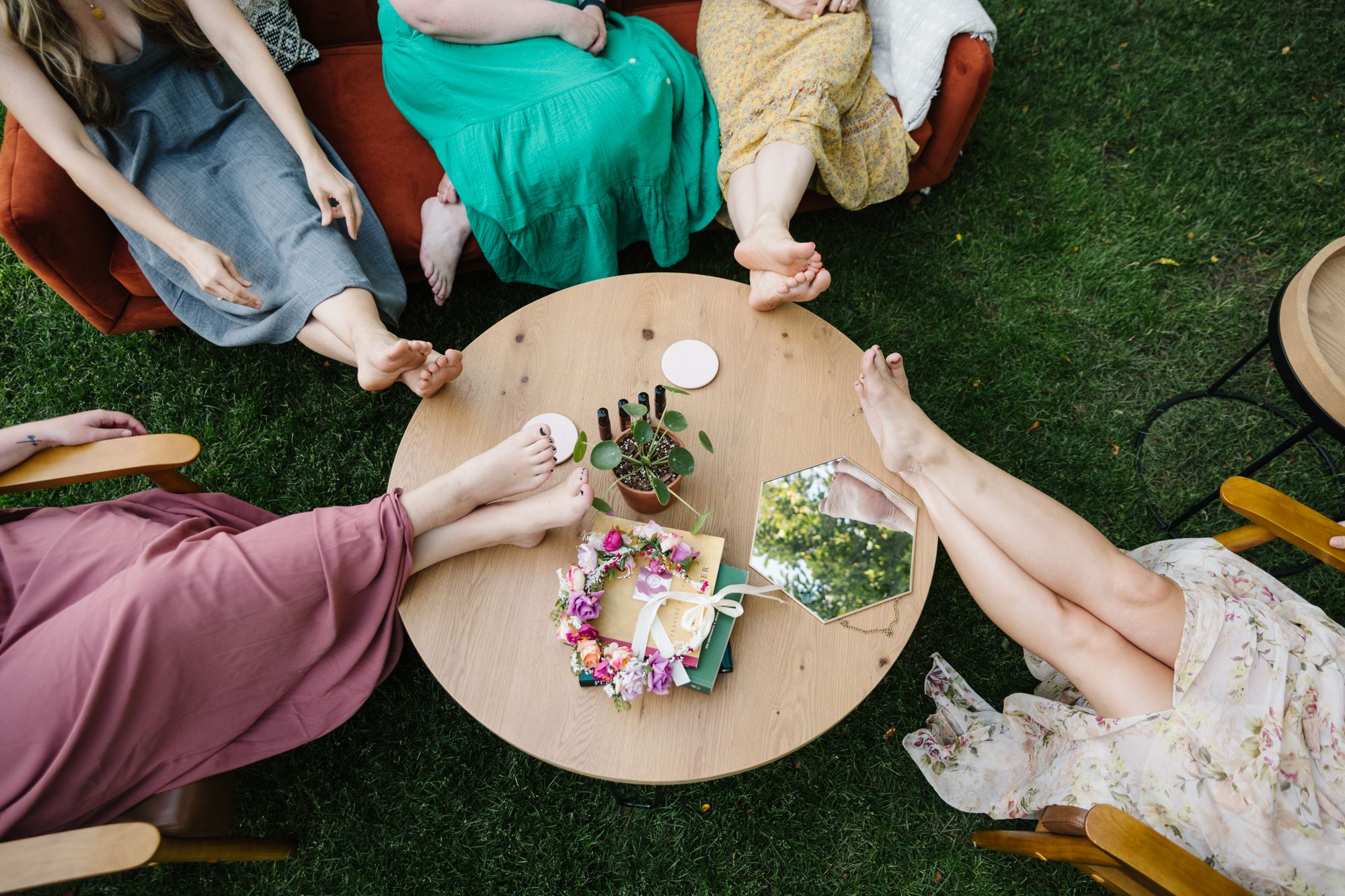 Why it matters
The online sanctuary gives people access to Selah Space's resources at a lower cost than in-person spiritual direction or group programs.
Selah Space Owner Jada Dobesh said the online programming is a way to make wellness more accessible to people on their own schedules. She's also hoping to reach people outside of Sioux Falls.
The online sanctuary – hosted on Patreon – will also house podcast episodes and information on cycles, the enneagram and other topics Dobesh typically covers in in-person classes.
"Anything that you can get at Selah Space that I can convert in an online format, I'm going to try to do," Dobesh said. "It'll just be a more online format of caring for you."
How does it work?
And how can I join? More here.
---
TL;DR
Super simplified stories
Ambulance prices are likely rising. City Council gave initial approval to a plan to raise ambulance prices by 8.6 percent in its agreement with Paramedics Plus, the city's ambulance provider. The rate hike moves now to a second reading and final council approval next week.
Company offers to buy fairgrounds. Knife River Corp. – the company that owns businesses bordering three sides of the fairgrounds – offered the county $65 million for the land during Tuesday's County Commission meeting. Get the details from SiouxFalls.Business.
Give feedback on public transit. As part of ongoing work to reconfigure busing and public transit in town, the city is asking residents for feedback. There's a survey available here.
---
How inflation is affecting local nonprofits
By Olivia Bertino
Simplified: The US rate of inflation is sitting at 8.6%, affecting cost of living from groceries to gas bills. Those increased prices are pushing some Sioux Falls families to turn to local resources for help, but those nonprofits and support organizations are also grappling with the increased expenses.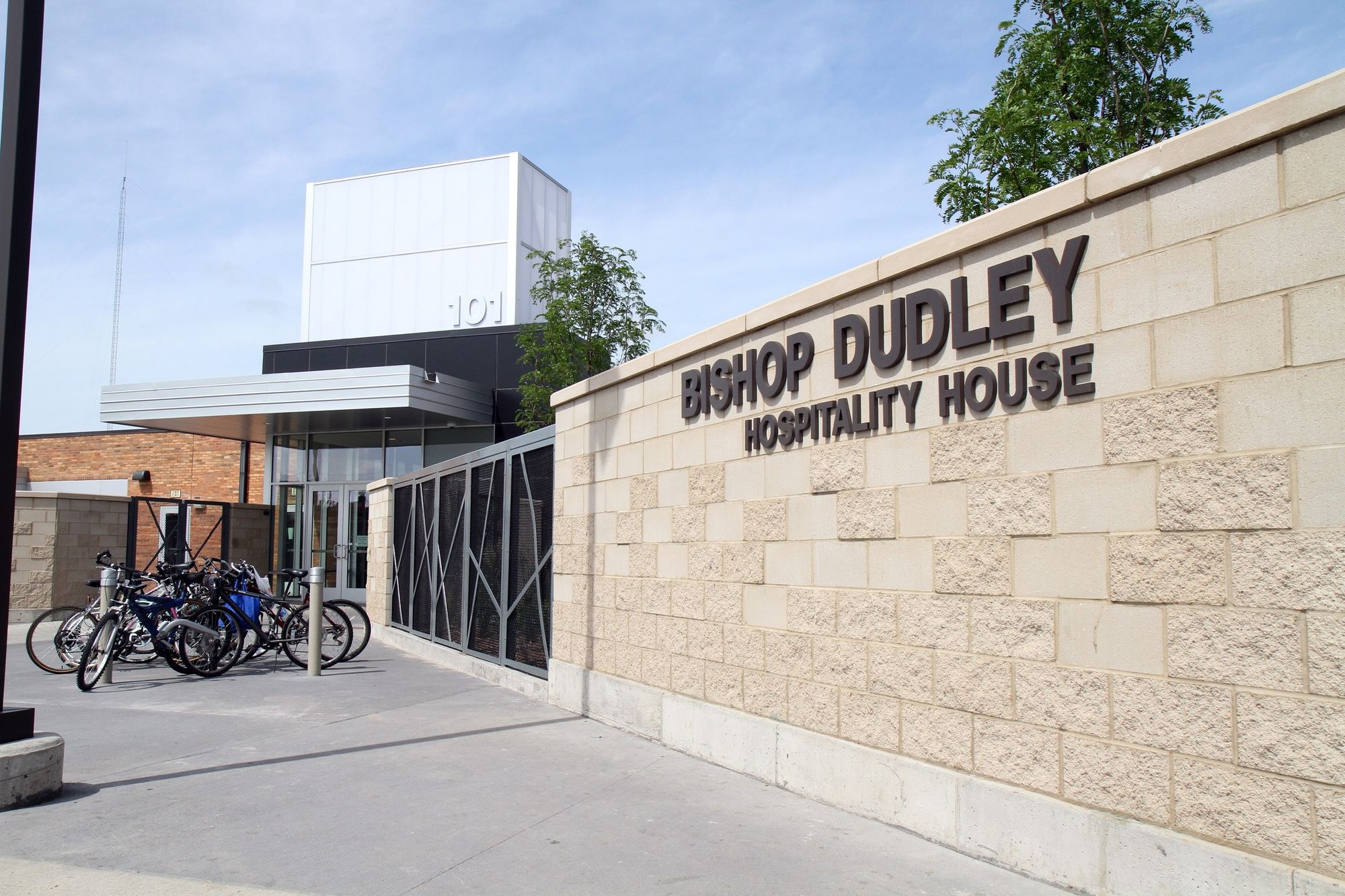 Why it matters
As costs increase, more people are turning to local organizations for help. The Helpline Center saw 600 more calls for food assistance and 300 more calls for housing assistance in May compared to the year prior.
Increasing costs are also hitting organizations who are seeing needs outpace donations. Places like The Banquet, Feeding South Dakota, the Bishop Dudley House and the Union Gospel Mission are finding they need to buy more products on their own to meet the needs of people coming to them.
Feeding South Dakota, for example, has seen a 20% increase across the state in the need for food distribution services, said Stacey Andernacht, marketing and communications director.
"I was out at a mobile food distribution a couple weeks ago and helping check people in," Andernacht said. "And there were a few people that said they never had done this before and they never thought they would have to do this."
What's the impact on budgets?
---
THIS AND THAT
Hang with skaters. Innoskate Sioux Falls is a free festival held Thursday through Saturday at the Levitt downtown. See live music, skate demonstrations, local artists and a mobile skatepark. Details here.
Catch some Shakespeare in the park. Bare Bodkins is back for its 25th season of Shakespeare plays in Falls Park. Catch The Tempest at 7 p.m. Thursday-Sunday in the Queen Bee Mill. Tickets are free, and gates open at 6:30 p.m.
Hear some live music. Judd Hoos – a local band most recently known for its stint on the TV-show "American Song Contest" – is performing Friday night at Remedy Brewing Company. Show starts at 8 – details here.
Get an outdoor workout in. Barre3 is offering a free class 6 p.m. Wednesday evening at the Levitt. Want to throw animals in the mix? Try goat yoga at 7 p.m. Thursday in Garretson.
---
What I'm falling for this week:
Spooky green sky photos from yesterday's storm
New featured drinks at The Breaks
---
Become a member
Has Sioux Falls Simplified made you feel smarter about where you live? Consider buying in to a smarter Sioux Falls by becoming a member and offering financial support to the no B.S. journalism you've been reading here.