Happy Wednesday! Megan here.
Some good news: Have you seen those projected weekend temps? I see you, forecasted high of 75.
Also, probably worth noting that it's almost May, for those of you keeping track.
This week we talk to school board candidates about workforce development and student achievement. You'll also find an update on The Link triage center and some potentially tough news if you're trying to buy a bike.
And now, news:
COMMUNITY
Bikes are in high demand and short supply
Simplified: Bicycle retailers saw a run on bikes during the pandemic, and that has created shortages extending into 2021 (and likely further.) In Sioux Falls, that means some customers are waiting months for their new ride, and local bike shops are fielding calls from shoppers all across the country.
Tell me more
Bikes became a hot commodity last spring as people looked for safe ways to get out of the house amid the pandemic.
Sales of lifestyle and leisure bikes for adults grew by more than 200 percent year-over-year in April 2020, according to the NPD group, a market research company.
Why it matters: Sioux Falls retailers are no exception when it comes to shortages.
About 25 to 30 percent of bikes coming in at Sioux Falls Bicycle Company are sold before they ever hit the sales floor, sales associate Gene Noble said. Spoke-N-Sport is seeing a similar trend, Pickard said.
It's not that zero bikes are available, retailers say. It's just that customers may need to be flexible in what they're looking for or be willing to wait to get the exact color and model they want.
"It's not all doom and gloom," said Erik Saltvold, owner and founder of Erik's Bike Shop. "It's a good problem to have because it means people have embraced cycling."
Learn more about what's causing the shortages and what to know if you're shopping for a bike.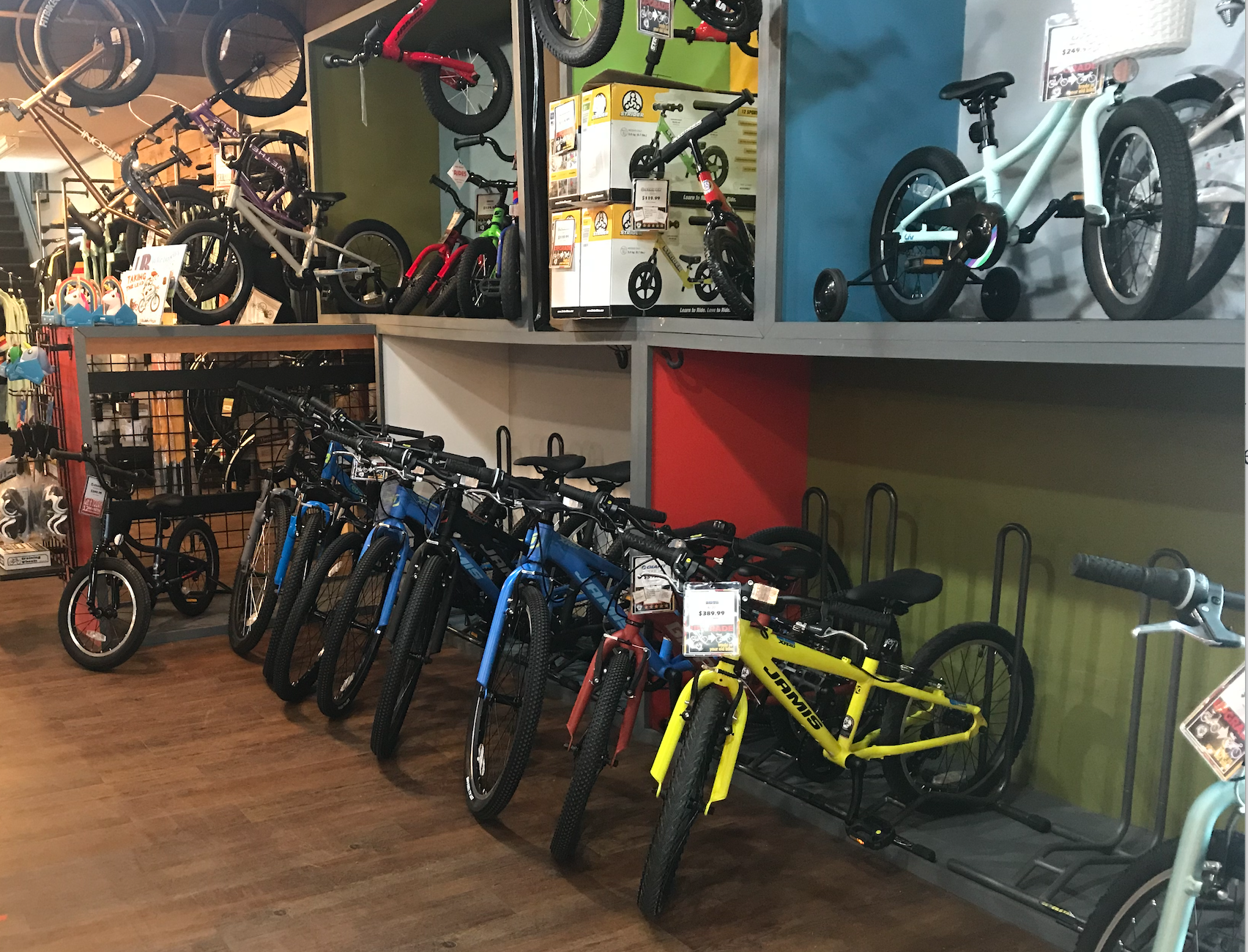 ---
CITY
Look inside The Link: a new resource for detox, mental health
Simplified: The Link is a planned 24/7 triage center aimed at giving people a starting point to connect with addiction help, mental health resources and more. It's set to open in June, but media got an early look at the new facility late last week.
Why it matters: The Link has been years in the making as local governments and hospitals worked to find a way to create a centralized resource for people in need of help.
It's got room for 23 people, including individual rooms for detox, space for people in a mental health crisis and a group sobering center for people who need a safe place to sober up.
There will be no charge for people using The Link, though billable expenses will be sent to insurance or Medicaid as applicable, and some expenses will be eligible for reimbursement by the state, Project Director Steve Lindquist said.
The hope is that the Link will offer an alternative place to go, thus reducing the burden on jails and emergency rooms.
"It's a unique public-private arrangement with benefits for all partners," Lindquist said.
Learn more about The Link and take a look inside here.
---
SIMPLIFIED PRESENTS
Teachers, here's how to 'wash away 2020' with a free car wash
This is a paid piece from Silverstar Car Wash
Simplified: Silverstar Car Wash is giving free car washes to teachers as part of an annual event May 3 and 4. It's the second time in recent months they've stepped up to help teachers – the first being a "washing away 2020" event for a local school.
Why it matters: It's no secret that 2020 was a tough year for teachers, with remote learning, other pandemic restrictions and helping kids navigate unprecedented times.
The teacher car wash event is an annual thing, but it takes on special meaning this year, said Andrea Vetos, regional manager for Silverstar.
Silverstar also donated 70 car washes to Explorer Elementary teachers and staff in December as part of a "washing away 2020" event, in just another example of the local business's support for area educators.
"Our teachers are resilient, and they've all gone above and beyond," said Douglas Eppard, Explorer Elementary principal. "Having a business step up and do this for the teachers means more than what they know."
Learn more on how to help thank teachers here.
---
EDUCATION
Meet the school board candidates, Part 3: Let's talk students
This is the final piece in a series about Sioux Falls school board candidates' views. You can see part one here, part two here, and all three parts together here.
Simplified: The Sioux Falls school board election is less than three weeks away, and voters will decide who will fill two open seats on the five-member board overseeing the largest school district in the state.
Why it matters: It's been said before here, but it bears repeating – the school board makes decisions that affect 24,000 students and another 1,800 teachers.
The May 18 election has five candidates vying for two open seats. Only one incumbent is running, so at the very least there will be one new face on the board.
The voter registration deadline is Monday, May 3. That's also the first day of absentee voting.
Ok, so let's talk students
Right. That's what we're here for. I asked school board candidates about workforce development and student achievement.
You can read their answers here.
---
Stuff to watch
Crime stats. City Council got an update on 2020 crime stats this week. Pigeon605 has a recap of the data, which was released earlier this year.
Census stats. South Dakota grew by more than 72,000 people in the last decade.
Mask rules. Harrisburg school board members Monday night voted to go back to their original COVID-19 protocol and let the mask mandate phase out.
Vaccines. South Dakota health officials announced Monday that the Johnson & Johnson single-dose COVID-19 vaccine would again be administered in the state starting this week after a nationwide pause on the vaccine was lifted by the Centers for Disease Control and Prevention.
---
SIMPLIFIED PRESENTS
Entrepreneurs, this wellness group is for you
This is a paid piece from Selah Space.
Simplified: Being an entrepreneur can be lonely, but it doesn't have to be. Selah Space Owner Jada Dobesh is working to create a space for entrepreneurs to not only get some work done but also to take a step back and practice listening.
Why it matters: Dobesh started this group because she realized everyone she knew who was running a business was also just stressed out all the time.
It's structured to take place one day a month, so it's not an overwhelming time commitment.
Entrepreneurial Wellness Group members also become Selah Space members, which means more room to work on wellness in areas outside of work, too.
"I think it's kind of trendy for you to complain about how hard owning a business is and how lonely it is," Dobesh said. "But it is only lonely because you're not talking to other business owners."
Learn more about the group and how to join here.
---
COMMUNITY
He wanted his family to take his nurses out to dinner after he died. 10 years later, they're still doing it.
Simplified: A Sioux Falls nonprofit started by the family of a boy who died at age 16 in 2011 is now marking its 10th year of work to thank nurses who work with cancer patients and raise money for cancer research.
Tell me more
Jorgen Yde had just finished his freshman year at Lincoln High School when back pain led him to numerous tests that ultimately found Acute Lymphoblastic Leukemia.
He died just under a year later on May 12, 2011. In the days before his death, Jorgen's family asked him what they could do as a family to honor his legacy.
"One thing that he asked was that we take his nurses out for dinner," said Katrina Yde, Jorgen's sister. "The other thing was, 'I want you to help other kids that are going through this in the future so maybe someday there's a cure.'"
The first Nurses Dinner hosted by the then-new JY6 Foundation drew more than 300 guests and raised more money than the Yde family expected. A tradition was born, and each year the "Nurse of the Year" is awarded at the dinner.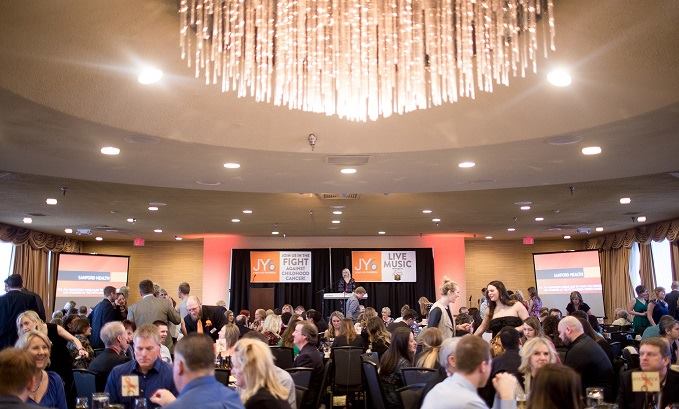 Why it matters: The JY6 Foundation has raised well over half a million dollars in the last decade.
The money has gone to two national partners: Be the Match, a national registry of bone marrow donors, and the Leukemia Research Foundation.
At least some of Jorgen's nurses have been present at every Nurses Dinner for the last 10 years, and they'll be there again this year.
Learn more about the annual dinner and how to get tickets to the hybrid event.
---
THIS AND THAT
What I'm falling for this week:
Reach out
What story do you want to see simplified? Falling for something local? Send any news tips, attaboys, missed typos or daffodils to megan@sfsimplified.com.
Thank you
Thank you to Sioux Falls Simplified sponsors, including Sioux Metro Growth Alliance, Selah Space and Silverstar Car Wash! When you support them, you're also supporting Sioux Falls Simplified.
Share
Know someone who wants an easy way to feel smarter about Sioux Falls? Help them out by sharing this newsletter.