Happy Wednesday! Megan here.
Editor's note: The Super Simplified Story about city council employee mileage changes initially misstated who benefitted from the change. It has been updated with the correct information.
Weather check: It's bad. Follow the Sioux Falls National Weather Service for regular updates – and check more than once because the forecast is changing all the time.  
This week, you'll find updates on a new after-school care program and an upcoming event focused on educating the community on the importance of diversity, equity and inclusion. And you'll find a ton of quick-hit city updates in this week's Super Simplified Stories.
And now, news:
Thousands of kids don't have after-school care. Here's how a new program will help.
Simplified: The Sioux Falls School District is teaming up with local nonprofits to reframe its current after-school programming to be more accessible and community-focused starting next fall. Here's what we know so far.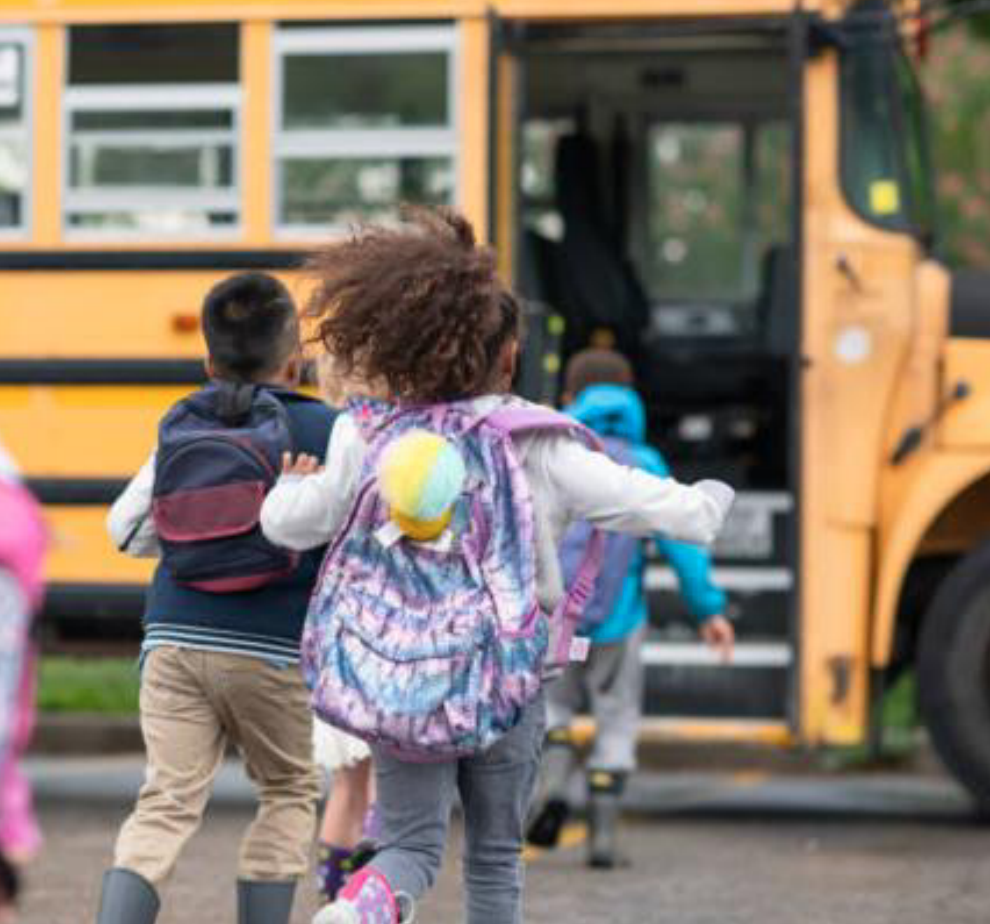 Why it matters
A 2018 study estimated that 4,800 elementary students in the district spend time unsupervised after school.
Additionally, the existing Kids Inc. after-school program has a waitlist with well over 500 kids, said Rebecca Wimmer, coordinator of community partnerships for the district. That als0 doesn't take into account families who don't use the program because it's out of their budget.
The work to restructure after-school care in the city has already started with a pilot program at four schools this year. The district now plans to bring the new community focused model to all 21 elementary schools starting next fall.
"To the extent that the community really came around on this issue ... it sounds to me like you really hit it out of the ballpark," Superintendent Jane Stavem told Wimmer at Monday's school board meeting.
What does the new after-school program look like?
---
This nonprofit wants you to better understand diversity, equity and inclusion
Simplified: The nonprofit Pathways to Inclusive and Equitable Workplaces started in 2020 with a goal of educating businesses on why diversity, equity and inclusion are both important for the community and good for business. Now, they want to bring that message to even more people.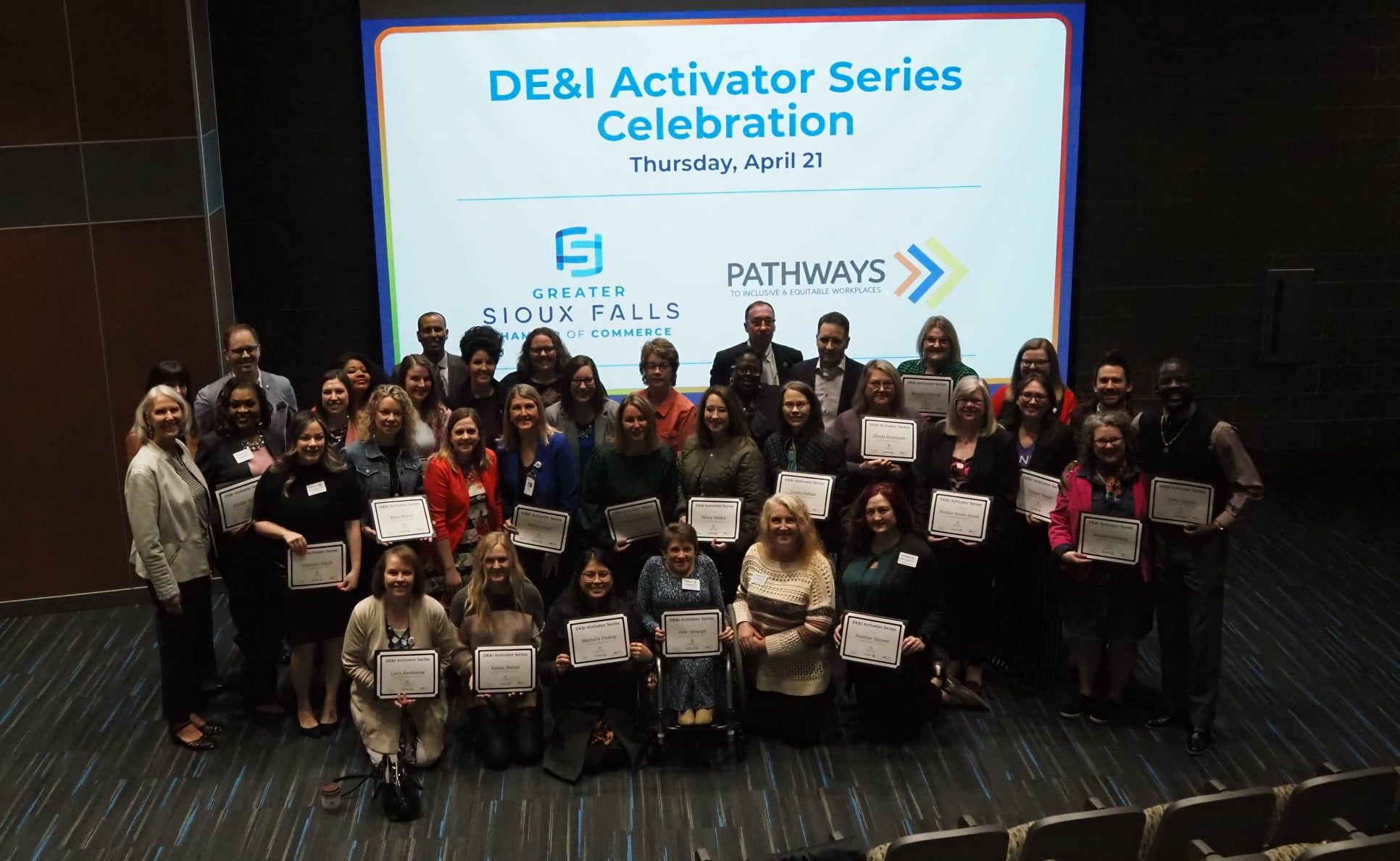 Why it matters
Founder Kira Kimball had more than 100 conversations with local business, civic and community leaders in 2019. She asked all of them about the importance of diversity, equity and inclusion (DE&I).
"Everybody said, 'It's important,' and everybody said, 'No, we don't know how to do this," Kimball said.
From there, Kimball knew what the community needed was more help understanding what it DE&I means and how it applies to workplaces. She and a dozen or so others formed Pathways the following year.
In its first two years, the nonprofit has worked with the Sioux Falls Area Chamber of Commerce and businesses to provide education and practical ways to be more inclusive. Now, the focus is shifting toward the broader community with a new event Friday open to anyone in the community.
"Most people think about diversity and they only think about race," said Willette Capers, Pathways board chair and assistant vice provost for diversity, equity and inclusion at Augustana College. "They don't think about the other identities that we as human beings show up with."
Ok, so what is diversity, equity and inclusion?
Yeah, let's start there. Oh, and don't miss the specifics on an upcoming event that'll give you a chance to learn more.
---
Your guide to shopping local this season
This is a paid piece from the Sioux Metro Growth Alliance.
Simplified: Supporting local businesses during the holidays (and year-round) keeps more dollars in the community. Here's a guide to completing your holiday shopping in the Sioux Metro.
Why it matters
Local businesses rely on local support. It's how they keep the lights on and the doors open to provide the products and services that make the Sioux Metro unique.
When you spend money at a local business, it's more likely to stay in the community. The U.S. Chamber estimates that for every dollar spent at a local business, about $0.67 cents stays in the community.
Shopping local also ensures you're giving gifts that truly couldn't be found anywhere else. And with so many shops in the region, it's easy to find something for everyone on your list.
"There's no better way to support economic growth in the metro than by supporting the businesses that are already here," Sioux Metro Growth Alliance President and CEO Jesse Fonkert said.
Here's a guide to finding the right gift for everyone on your list
There's no way to fit all of the great businesses and gift options in the metro on one list, but here's a pretty good start!
---
TL;DR
Super Simplified Stories
A new courthouse. Lincoln County Commissioners last week voted to move forward with plans for a nearly $55 million bond to build a new courthouse. Next up? Find a place to put it. (The Dakota Scout has an in-depth look.)
A new website. The City of Sioux Falls is building a new website, and the folks behind it want to hear from you. Share your thoughts in this survey.
A new board. The new Active Transportation Board was officially established by City Council this week. Here's a look at what this group plans to accomplish. With the new board, the council on Tuesday also dissolved the PATH committee – a group focused on safe pedestrian routes around schools – because that group is now part of the new board.
A new (double) position. Sioux Falls' Finance Director Shawn Pritchett has a new title. He's now also the director of innovation and technology – a position that's seen quite a bit of turnover since Mayor Paul TenHaken created it in 2018. TenHaken said: "I'm 0-3 in four and a half years with leaders of that department, and so going with a known entity was very important to me."
A new perk for City Council employees. The council voted unanimously Tuesday night to approve a rule change that allows council staff to get reimbursed for mileage for in-city travel. This mirrors how other city employees are reimbursed for mileage.
And a new look at recommendations to help unhoused folks. The Sioux Falls City Council got its first look at the draft recommendations from the Homeless Task Force. It looks different from the first draft, but there's still over $1 million in potential projects on the table. No action has been taken just yet.
---
How to make the most of your zoo membership in the winter
This is a paid piece from the Great Plains Zoo.
Simplified: The cold weather may tempt you to stay inside, but it's worth it to bundle up and see all the Great Plains Zoo has to offer in the winter months.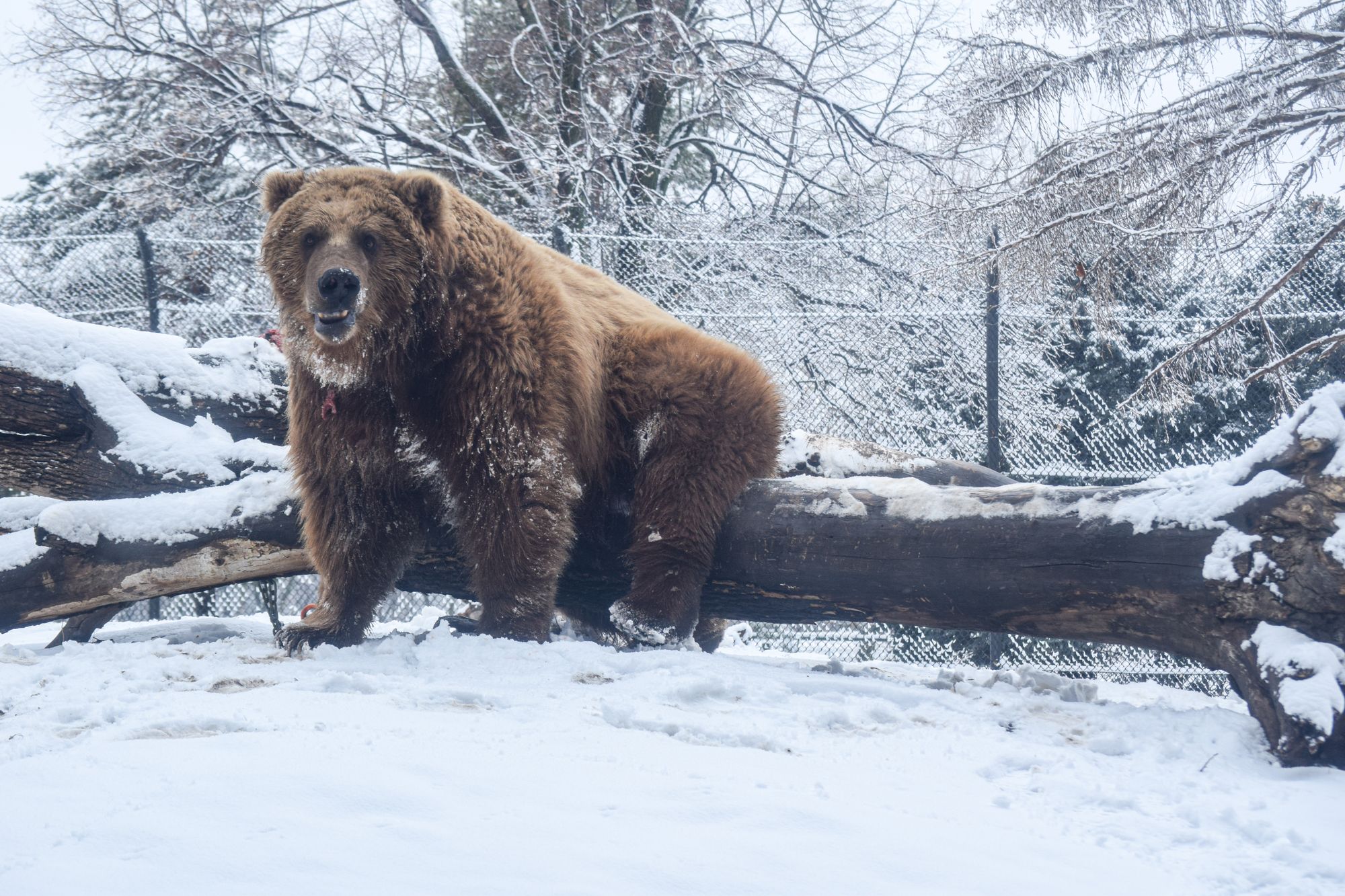 Why it matters
Many of the animals in the zoo – foxes, bears, snow leopards, to name a few – are more comfortable in winter weather than in the summer. That means winter months are your best chances to see them most active.
With a membership, you can come and go as often as you please. So whether you're up for a 20-minute stroll or a two-hour visit, you don't have to feel pressured to stay or to see everything in one visit.
The zoo also plans several events throughout the winter to make sure visitors feel extra special year-round.
"Every day is different at the zoo," said Denise DePaolo, director of PR and engagement. "You might see the foxes super active one day, and then another day they're in their den but the bears are all out and about. You just never know."
Tell me more about how to stay warm on my zoo visit
And what else should I know about a winter visit?
---
THIS AND THAT
What I'm falling for this week:
The Sioux Falls Simplified tote bag design (right now the only way to get one is by becoming a "reeeeeally good friend")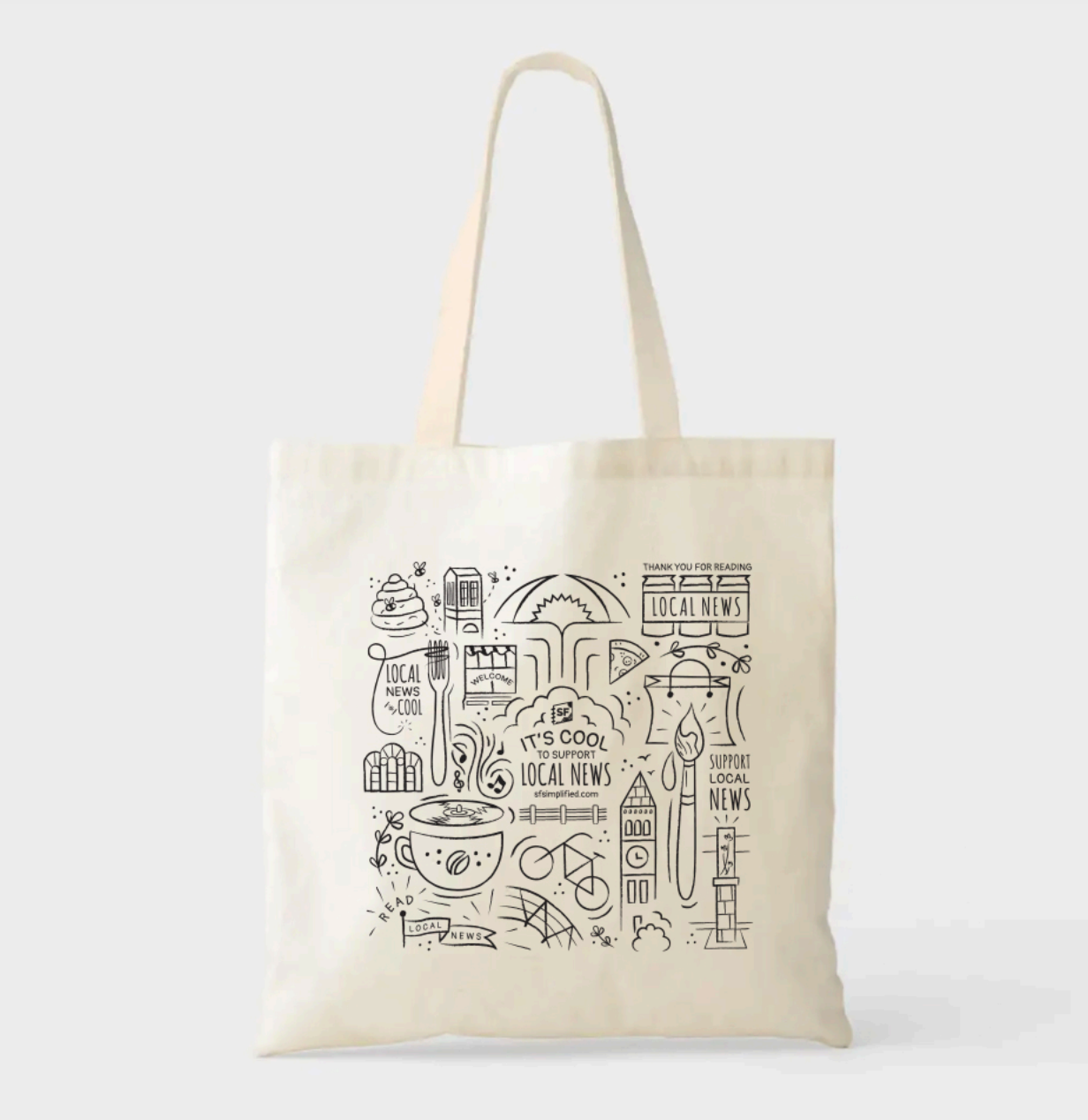 ---
Become a member
Has Sioux Falls Simplified made you feel smarter about where you live? Consider buying in to a smarter Sioux Falls by becoming a member and offering financial support to the no B.S. journalism you've been reading here.