Happy Wednesday! Megan here.
Weather check: Dreaming of a white Christmas
Status check: I can't thank you all enough for the support you've shown my this year. I'm proud to report that my membership drive/fundraiser brought in more than $2,500 to help carry Sioux Falls Simplified into the new year and continue the smarter, faster news you've grown to know and love here.
This week, I'll tell you the latest on how COVID-19 is hitting Sioux Falls, introduce you to a teacher fighting for maternity leave and share a story about a cat who found her way home after being lost for months.
And now, news:
EDUCATION
How maternity leave works in Sioux Falls schools – and why this teacher is fighting for change
Simplified: A Sioux Falls teacher is advocating for change to how the public school district manages maternity leave. Meanwhile, the district says its policy is based on a philosophy of giving birth as a medical event causing disability rather than seeing maternity leave as a time for bonding with the new baby.
Tell me more about the teacher speaking out
Diedra Nissen has been a high school math teacher in the district for 10 years, first at Roosevelt High School and now at Jefferson. She's also currently pregnant with her third child, due in March.
During the Dec. 6 school board meeting, Nissen shared an emotional testimony about how the district's current policies affected her.
Despite having 50 sick days saved up when she had her first child, she said she was only allowed to use 30.
The video of her speech has been viewed more than 12,000 times on Facebook.
Why it matters
The Sioux Falls School District doesn't have a policy specific to maternity leave. Instead, it falls under the "Long-term leave" section of the collective bargaining agreement between the district and the Sioux Falls Education Association.
The timing of Nissen's speech to the board is no coincidence. She knows the Sioux Falls Education Association (the union representing teachers) is currently in negotiations with the district. It's also coming at a time when paid parental leave is becoming discussed more on a national scale.
The district's long-term leave policy has been in place for decades, HR Director Becky Dorman said. That's another reason Nissen wanted to speak out.
"Nothing has changed," Nissen said. "And it's a hill I'm willing to die on."
Buckle in. It's nuanced. (But I'll also explain what happens for new dads, and what happens if a teacher doesn't have enough sick days to cover maternity leave.)
---
HEALTH
Health director says city can expect surge in cases, hospitalizations to continue
Simplified: Sioux Falls' Director of Public Health Charles Chima told the City Council Thursday that the city is seeing the second-largest surge in cases since the start of the pandemic. And, if the trend continues, he said it "might be awhile" until we get out of the surge, especially with the new Omicron variant.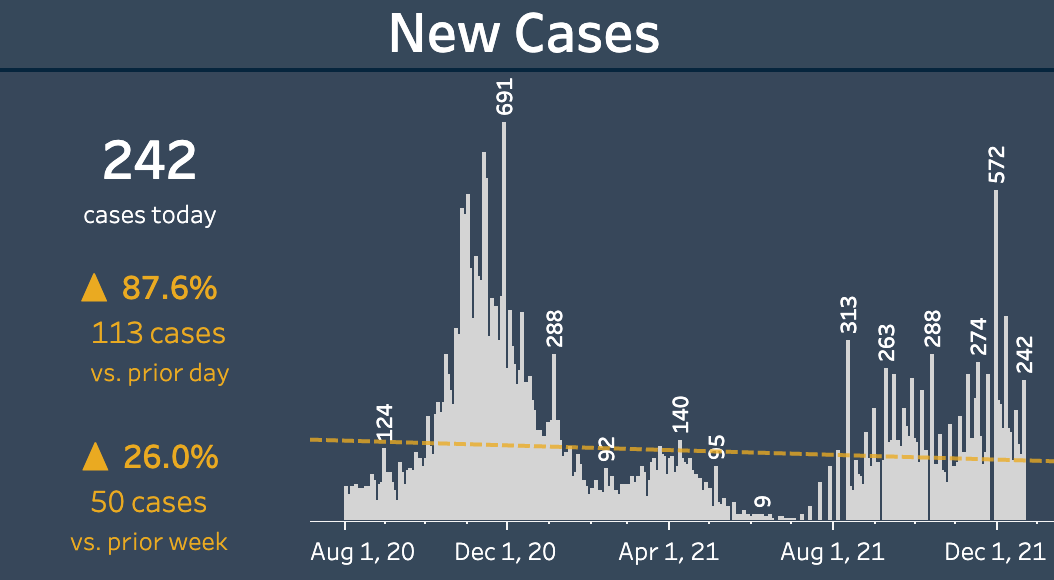 Why it matters
Right now, South Dakota is one of few states where Omicron is not yet the dominant variant, Chima said. Omicron is also more transmissible than the Delta variant, which was already more transmissible than the original strain, he added.
And Chima's comments come mere days after he joined hospital leaders from Sanford and Avera for a press conference in which they urged people to take precautions during the holidays as hospital beds fill.
The surge in cases comes amid the holidays, and Chima advocated for the CDC's guidance for people to get vaccinated, get booster shots, avoid large crowds and isolate if they have symptoms or have been exposed to the virus.
"As we celebrate the holidays, it's important to have that in our minds, that COVID is not out of our community," Chima said.
---
SIMPLIFIED PRESENTS
How to use your enneagram time to help find peace this season
This is a paid post from Selah Space.
Simplified: The holiday season can be a stressful, overwhelming and even painful time of year. Getting in touch with what you need – especially as it relates to your personality type – can help you find some peace. Here's how the enneagram can help.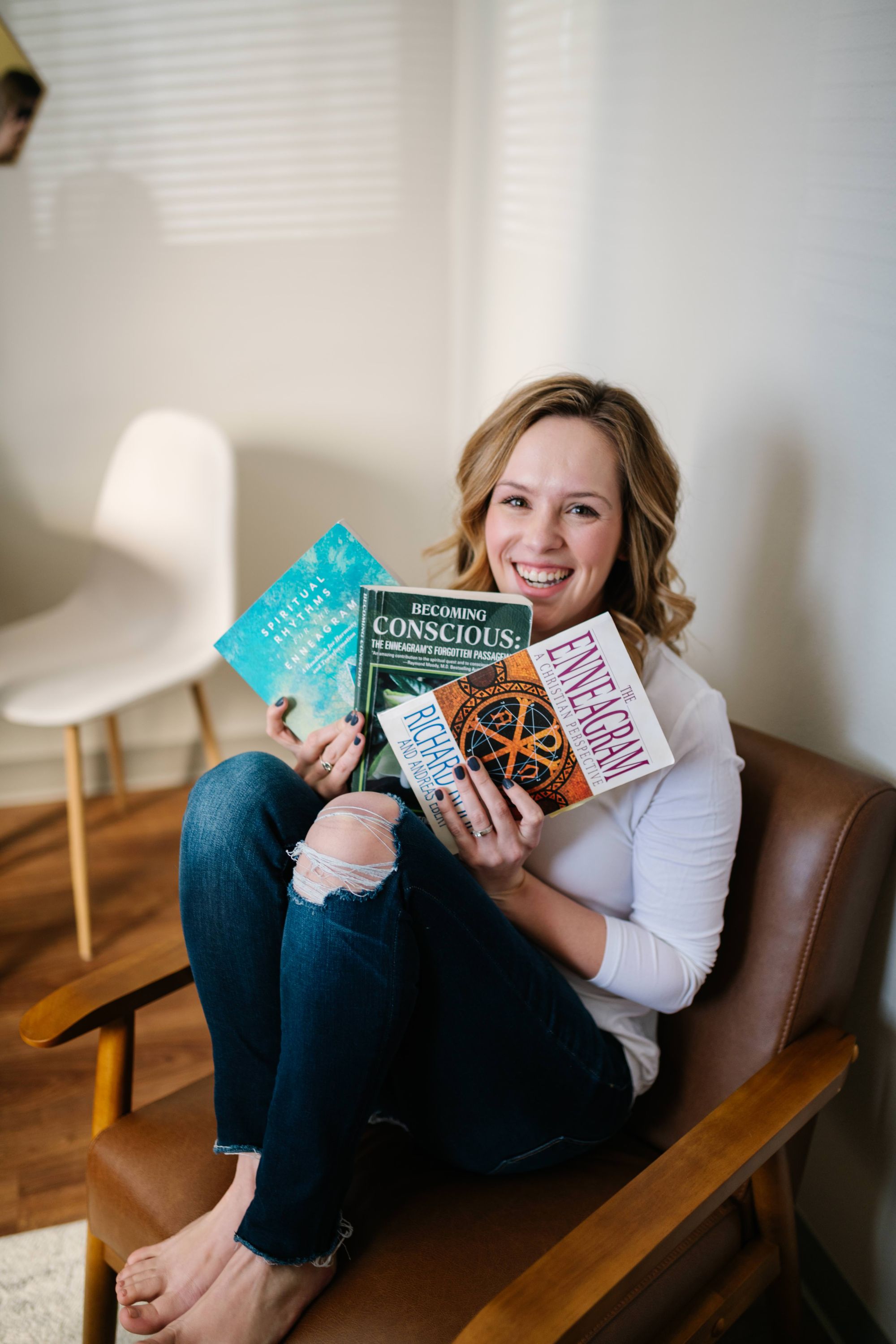 Why it matters
The enneagram is a personality test based around nine different types. Your specific type is also know as your "ego space" or, essentially, your default setting.
While the ego type is important to know, Selah Space Owner Jada Dobesh encourages people to find their connected "soul space" – one of the numbers connected to your type on the enneagram diagram – during the holiday season.
"Whenever you live in your ego type, you're that much closer to sliding into your stress point," Dobesh said, adding that your soul type can help you get better in touch with what you need.
Dobesh said for all nine types, there are ways to get in touch with your soul space first thing in the morning.
---
TL;DR
Super simplified stories
Pay raise for mayor, council will be on the ballot. Last week, I told you about a proposed amendment to bring the mayor's salary up to $195,000. That amendment has been amended in a second reading, and now voters in April will decide if the mayor should see an annual salary of $165,000. (That'd also mean council pay would bump to $24,750 annually.)
Phillips Avenue is getting a glow up. Pigeon605 has an early look at renderings for a reconstructed Phillips Avenue. The project includes string lights, more seating and a performance plaza.
County draws sole winner for marijuana dispensary license. Genesis Farms, LLC earned Minnehaha County's lone license to start a medical marijuana dispensary last Friday with plans to open a location at the Alibi Bar site on Highway 42 east of Sioux Falls. -reported by Dave Baumeister
Burger Battle returns. DTSF released the list of the burgers competing in the ninth annual downtown burger battle. There are *cleans glasses, checks list* 27 of them. Twenty. Seven. So, darn near a burger a day. Start prepping your stomach now.
---
COMMUNITY
This cat survived outside for months before returning home
Simplified: Sioux Falls resident Megan Howard lost her cat, Ali, in late September. Here's how Ali made her "miraculous" journey home.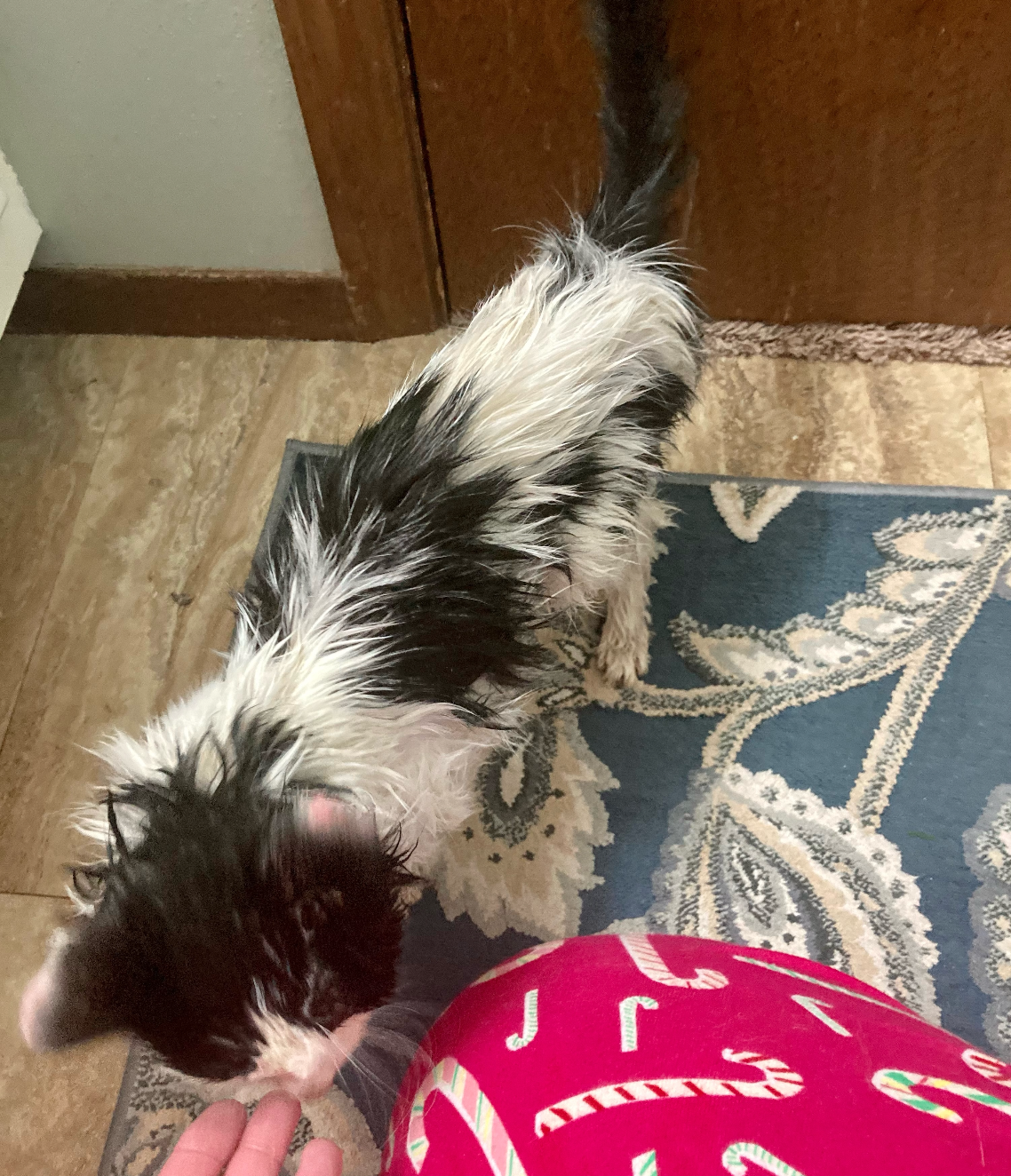 Tell me more
Howard rescued Ali – a black and white long-haired cat – four years ago from the barn of a friend's parents near Brandon.
Ali escaped through Howard's doggy door in late September, and when Howard realized the cat was gone, she printed flyers, filed a report with the Sioux Falls Area Humane Society and sent posts out through social media looking for her.
Last Wednesday, just before the thunderstorms and high winds rolled through town, Ali was found near the Mary Jo Wegner Arboretum on the east side of town, about three and a half miles from Howard's house.
Why it matters
Ali didn't have front claws, Howard said, so for her to be able to survive as long as she did was really remarkable.
It's rare for cats to be found after missing for so long, said Jacob Dickens, who works with found strays at the Sioux Falls Humane Society.
Hundreds of cats are reported missing at any given time to the humane society, Dickens said, but it was Ali's heart-shaped fur on her back that set her apart and helped him identify her as the cat brought in by Animal Control last week. He was then able to contact Howard through the flyer she'd posted.
"It's definitely a miracle," Dickens said, adding that the cat was "on her last leg" when she came into the humane society. "We found her at the right time."
---
THIS AND THAT
Stuff to do:
Enjoy dueling pianos. Pave is hosting the Dueling Duo starting at 9 p.m Thursday. It's a free concert, and you can find more details here.
Drink Belgian beer. Monks has the only keg of Delirium's Blanche Des Neiges in the country on tap Thursday. Wear an ugly sweater and show up for beer, prizes and holiday music.
Have a merry Christmas! From my family to yours, enjoy this holiday weekend. Wishing you good food, good music and good company the whole season long.
---
What I'm falling for this week: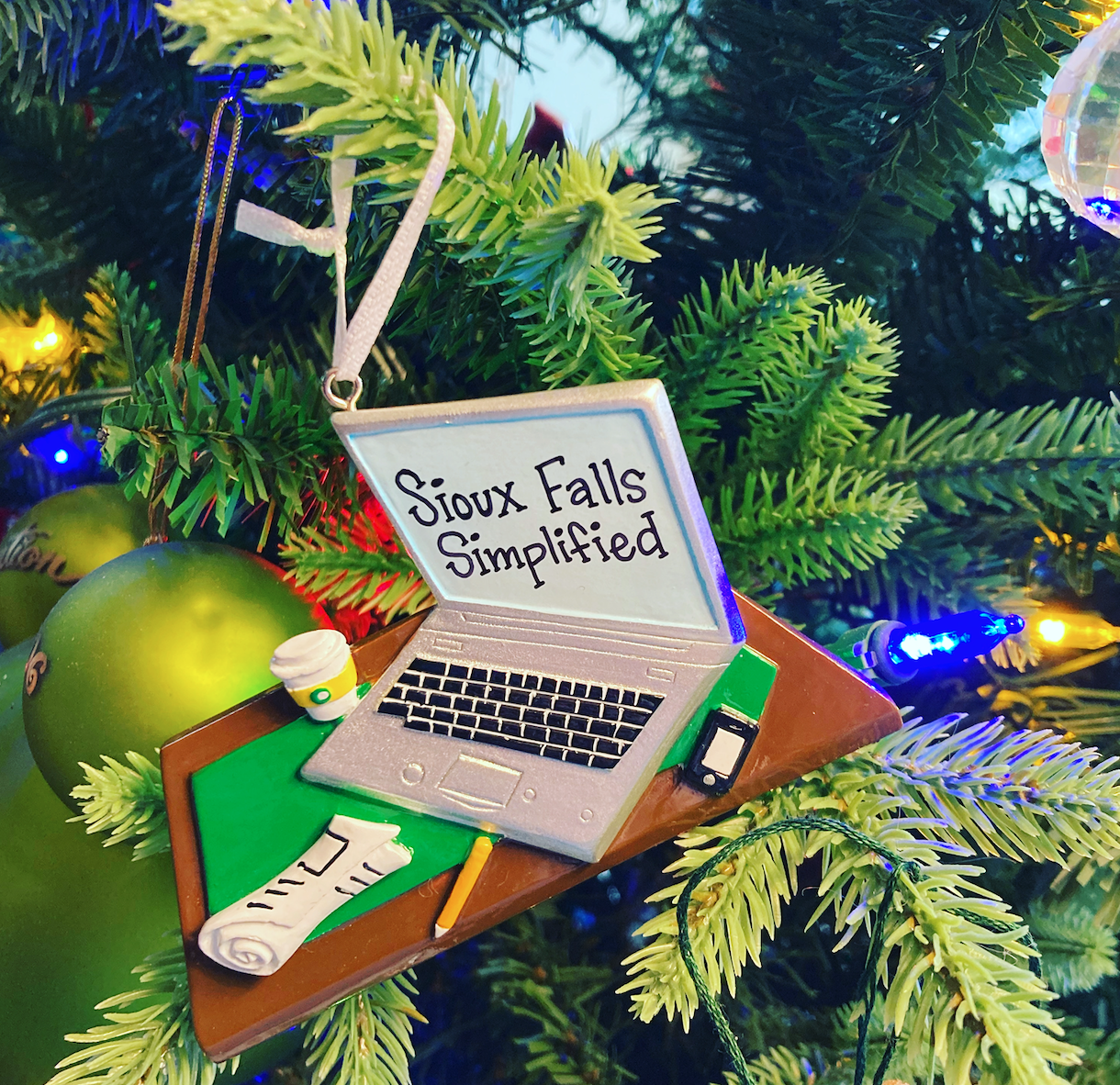 ---
*Ask me about the Simplified Welcome Guide
This will come out early next year as a one-stop resource for information on the forces shaping Sioux Falls from information on how local government operates to community resources to city history to "Sioux Falls-isms" that show the local culture.
Ask me how your business can get involved. Just reply to this email, and I'll send you more info.
*My goal is to finalize advertising partners by the end of the year, so don't sleep on this if you're interested.
---
Become a member
Has Sioux Falls Simplified made you feel smarter about where you live? Consider buying in to a smarter Sioux Falls by becoming a member and offering financial support to the no B.S. journalism you've been reading here.