Happy Wednesday! Megan here.
Weather check: It wouldn't be so cold if it wasn't for the WIND.
Status check: I'm two weeks away from celebrating Sioux Falls Simplified's one year anniversary in business. Help me celebrate by doing one of two things: 1) share this newsletter with a friend, or:
This week, I'll take a look at how the pandemic ripple effects are affecting utility costs, introduce you to a woman working to streamline Sioux Falls' after-school care and take a peek at what needs fixing at the Washington Pavilion.
And now, news:
COMMUNITY
Why your utility bills are higher this winter
Simplified: The price of natural gas went up dramatically in the last year, which means it's more expensive to heat your home this winter than it was a year ago. Here's a closer look at some of the forces at work and suggestions to help you save energy and money.
Why it matters
The cost of natural gas is the highest it's been in years, said Geoff Greenwood, spokesperson for MidAmerican Energy. It's a direct contrast to where prices were a year ago, when gas prices hit near-historic lows.
Those costs get passed on to homeowners, Greenwood said. South Dakotans' gas supply charge – i.e. what people pay for how much energy they use – went up 170 percent between December 2020 and December 2021.
By comparison, electricity costs have stayed steady. Though the rising natural gas costs along with rising inflation will impact the industry, the impact to consumers won't be nearly as dramatic as it is on their gas bill.
"We're able to spread the cost of (economic) volatility over a large consumer base," said Chris Studer, public relations officer for East River Electric Cooperative.
And how is electricity impacted?
---
EDUCATION
Meet the person looking to improve Sioux Falls' after-school programs
Simplified: The Sioux Falls School District hired a former nonprofit CEO to oversee after-school programs and community partnerships in a new administrative position. Meet Rebecca Wimmer.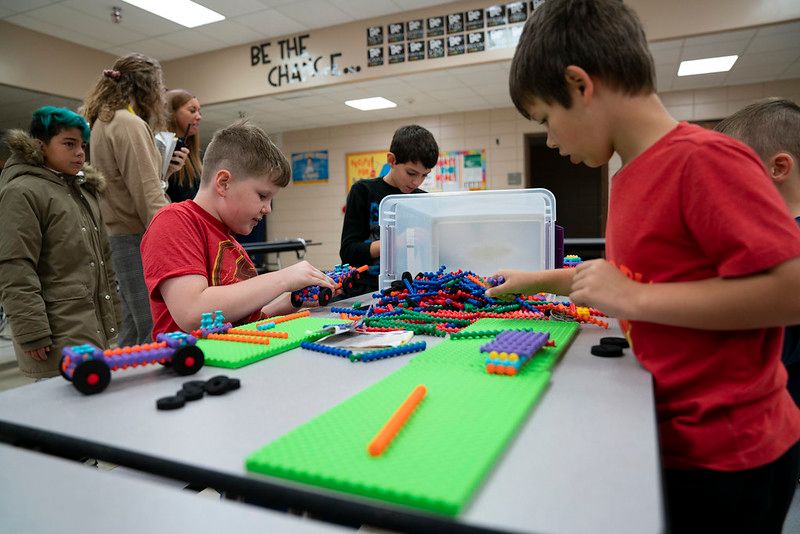 Why it matters
A Sioux Falls Thrive study estimates between 4,000 and 6,000 kids who need after-school care are not enrolled in an after-school program. Even the district's existing after-school program, Kids Inc, has more than 500 kids on the waitlist.
After-school programs are also an important part of learning for kids. It's a place to learn in a different way and build important life skills, including learning how to be part of a community, Wimmer said.
Addressing the need will take a community-wide effort, Wimmer said, and in her new role she's looking to bring different organizations together to determine what after-school can look like in our community.
"How do we develop a program that ensures every child has access to the same type of program?" Wimmer said, noting that most of those thousands of kids without care now are from low-income families.
Lots of community conversation. Learn more.
---
SIMPLIFIED PRESENTS
Go deeper with your date nights. Here's how.
This is a paid piece from Selah Space.
Simplified: This isn't dinner and a movie. Selah Space's February date night series is a chance to dive deep into self love, intimacy, connection and tuning into your partner's energy.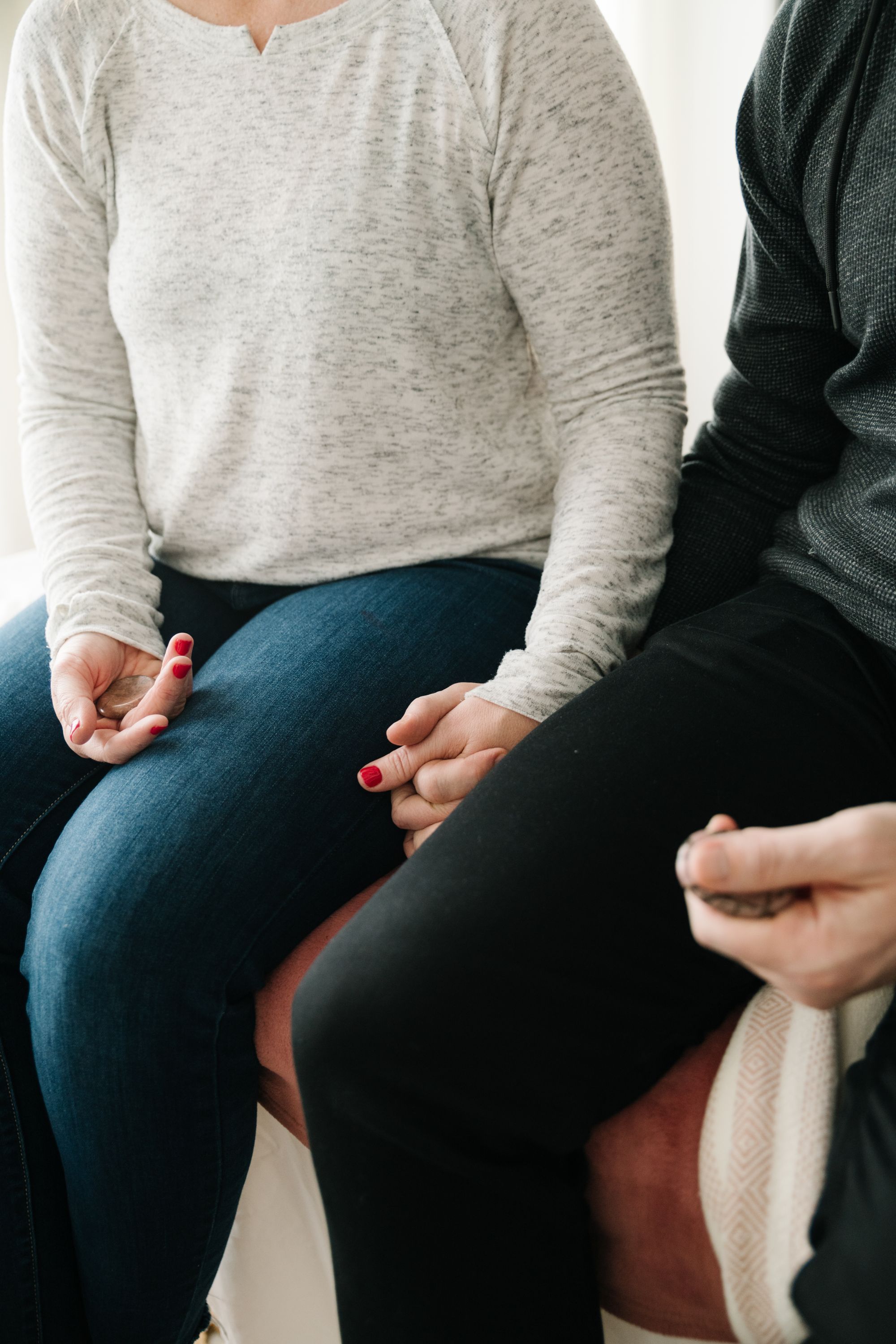 Why it matters
Date nights can sometimes turn into regular routine business for couples. The fancy dinner turns into just another setting for the same conversations about kids, work, logistics – Selah Space owner Jada Dobesh gets it.
That's why Dobesh created a series of date nights in February to get couples out of their routine and, instead, focus on building a deeper connection.
These dates are designed to spark conversations and help couples learn more about one another.
"This is a real chance to connect in a new way with your partner," Dobesh said.
Gladly. Selah Space has four different dates – including a Galentine's brunch focused on self-care, an enneagram game show and more.
---
TL;DR
Super simplified stories
Sioux Falls surpasses 200,000 population. The city is growing at a faster rate than usual, and city planning estimates put the population today around 202,600. That means about 6,700 new people came to town in the last year compared to the typical increase of around 4,200.
City Council approves more legal spending in Village on the River dispute. Councilors voted 7-1 to approve another $150,000 for the law firm helping the city navigate the legal dispute resulting from the failed downtown parking ramp project. Ahead of the vote, Councilor Pat Starr and City Attorney Stacy Kooistra had a tense exchange about the project budget, and Starr was the lone dissenting vote.  – Also worth noting – the city did not respond to Sioux Falls Simplified's requests for further comment/clarification on this spending and what happens next with the project.
Task force to look at the future of the fairgrounds. The Minnehaha County Commission is looking to form a task force to establish a future vision for the fairgrounds. More on that here.
---
CITY
Here's what it'll take to repair the Washington Pavilion parapet
Simplified: The city budgeted $6 million to fix the Washington Pavilion's parapet and cornice, i.e. the fancy little fence-type ornamentation along the roof of the downtown building. Now, it's looking like the project won't cost as much.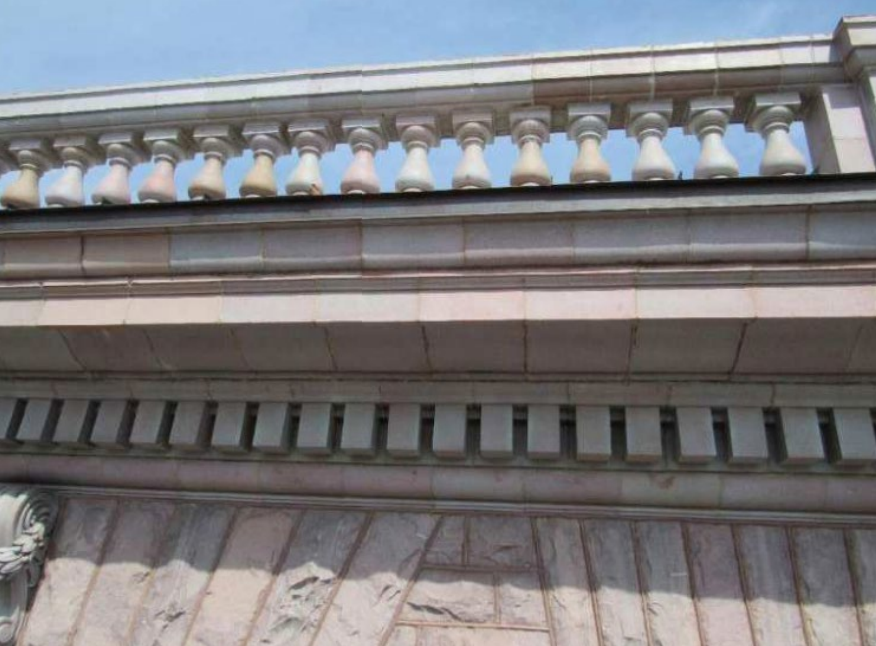 Why it matters
The parapet and cornice need replacing. Scott Rust, purchasing manager with the city, told councilors Wednesday that water has been leaking into the building, and – while there's no immediate threat – it's time to fix it before something falls off.
The more architects and contractors looked at the project, the more small changes were made. And many of those changes come with cost savings, Steve Jastram with Architecture, Inc. told councilors.
Initially budgeted at $6 million, the project is now estimated to cost $4.2 million. That savings could mean having the money to install color-changing LED back lighting as part of the restoration project, Rust said.
"This is pretty exciting news," Councilor Pat Starr said, joking that the council would be "jumping up and down" at the news of saving money.
---
SIMPLIFIED PRESENTS
How Midco finds employee benefits for all stages of life
This is a paid piece from Midco.
Simplified: From free internet to tuition reimbursement to a robust paid-time-off program, Midco's employee benefits aim to offer a range of services to people at all stages of life.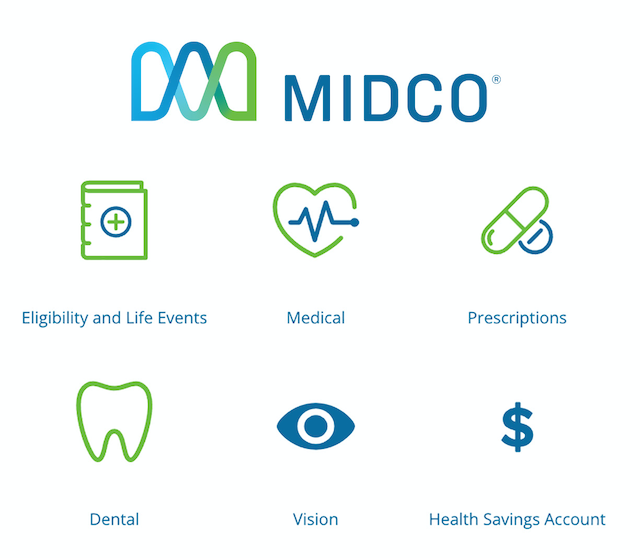 Why it matters
It's no secret that finding and retaining workers is tough right now, and many industries are facing labor shortages.
But good benefits can go a long way in both attracting new team members and ensuring those already on the team stick around.
Midco takes a holistic approach to benefits, said Sharon Koenig, Director of Total Rewards. That means making sure team members have the security and assurance that their employer has their back both in and outside of the work day.
"We're really trying to provide resources for our team to really better their lives," Benefits Manager Patti Oestreich said. "We want them to have access to things that can help them overcome any obstacle."
---
THIS AND THAT
Stuff to do:
Laugh a little. Or a lot. The sixth annual Sno Jam Comedy Festival is bringing more than 30 comedians in its biggest event to date. Performances will be at multiple venues from Wednesday (today) to Saturday – find a full list here.
Hit the slopes. The annual MediaOne FunSki takes place at Great Bear this weekend with snow tube, fat bike and cross country ski races. There's also a snow sculpture contest, and funds raised benefit Children's Inn. Details here.
Share some rhymes. The Full Circle Book Co-op is hosting a nonprofit poetry open mic from 7:30 to 10 p.m. Friday. Proceeds this month go to the Multi-Cultural Center.
Break out some vinyl. Woodgrain is hosting a "beer and vinyl" event from 6 to 8 p.m. Thursday. Bring in a record and get $1 off a tap beer when your record hits the turntable.
---
What I'm falling for this week:
Non-alcoholic beer (don't knock it 'til you try it)
Betty the kitten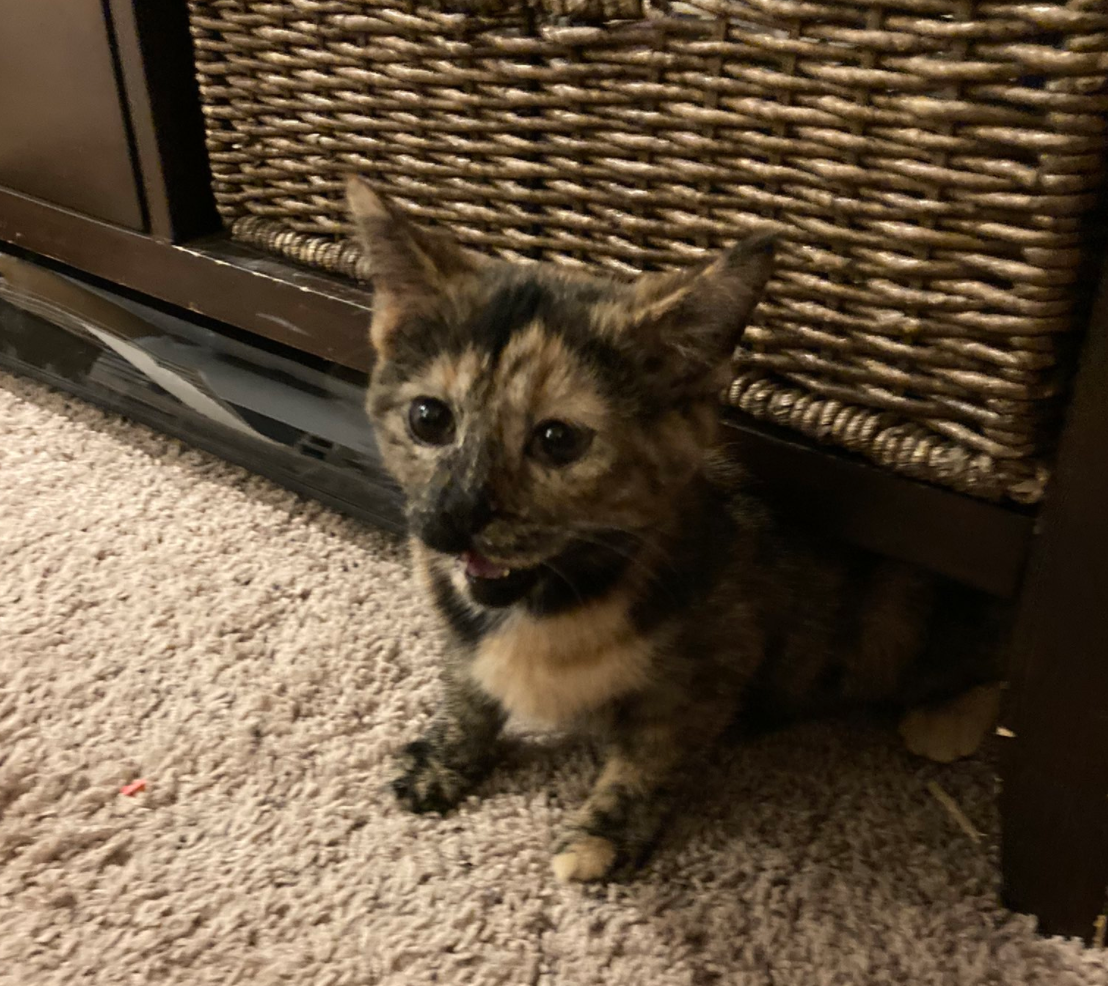 ---
Become a member
Has Sioux Falls Simplified made you feel smarter about where you live? Consider buying in to a smarter Sioux Falls by becoming a member and offering financial support to the no B.S. journalism you've been reading here.