Happy Wednesday! Megan here.
First things first: This issue is sponsored by Voyage Federal Credit Union.
Voyage Federal Credit Union has all the features of a larger financial institution, but with a smaller team and a personal touch. Right now, you can open a share certificate (it's like a CD at a bank, but with better rates) and see a 5.18% annual percentage yield for 12 months. Let your money make more money for you. Learn more here.
Weather check: Maybe rainy
Status check: Someone said the phrase "back to school" to me yesterday, and I'm shook. There's still summer left, folks. Don't despair.
This week, you'll get a first look at how the city is planning for the next decade of growth downtown. I've also got a look at the growing theater scene ahead of the Sioux Falls Stage awards this week, a way to support kid-run businesses and a message from a City Council member to the city administration about the unfinished downtown parking ramp.
And now, news:
What's the vision for downtown a decade from now?
Simplified: The City of Sioux Falls' Downtown 2035 plan would bring expanded boundaries, year-round activity, better walkability and clear "brand identity" to the city's core. Here's a look at some of the specific goals outlined for the next decade.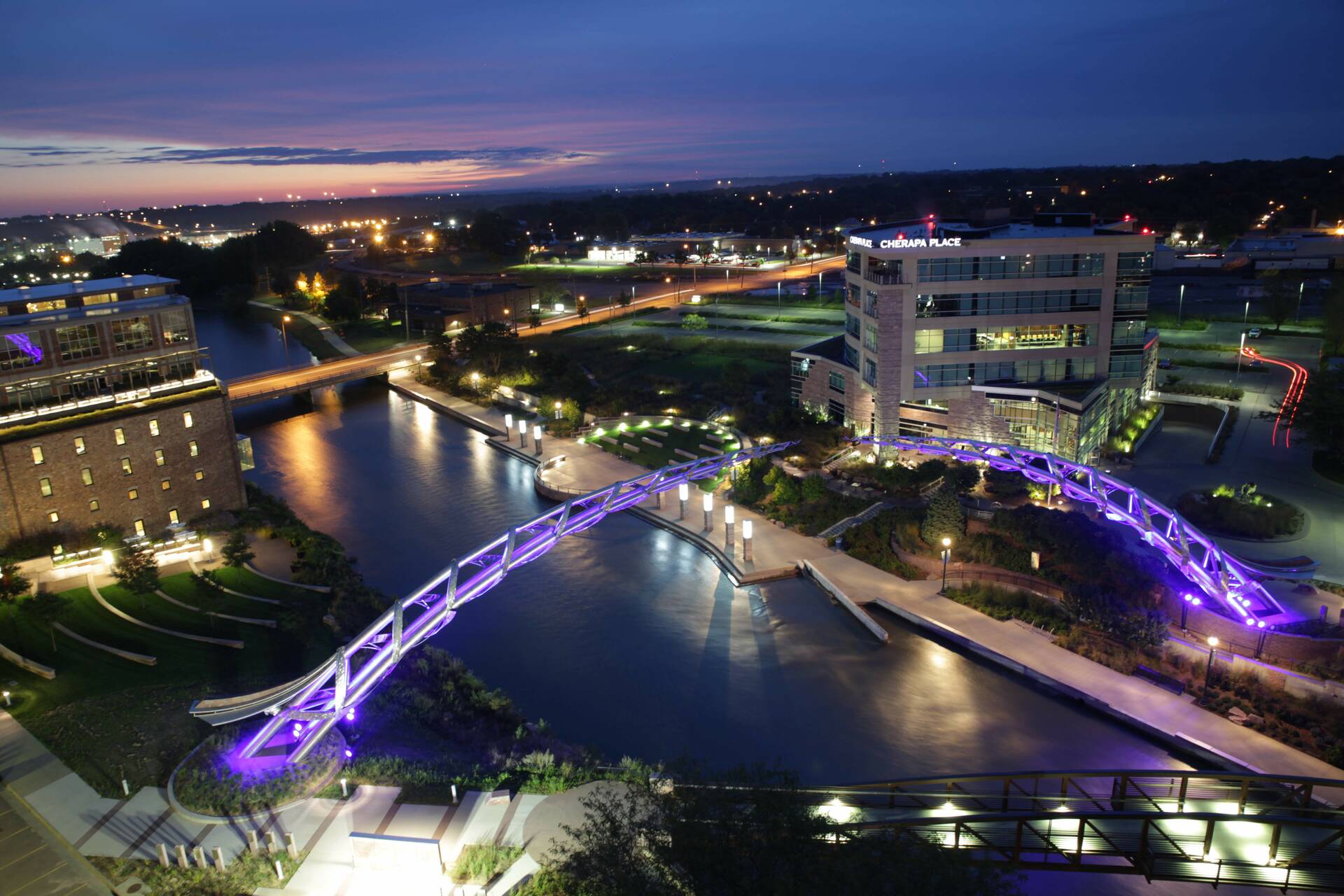 Why it matters
Downtown Sioux Falls has seen tremendous change in the last decade, with lots of new apartments, retail and office space, and cultural additions like Levitt at the Falls or the Arc of Dreams.
This 10-year plan is looking to capitalize on the existing momentum downtown, Community Development Coordinator Dustin Powers said. That momentum includes more than $500 million in investments between projects like the Steel District, river greenway, Jacobson Plaza and the expansion at Cherapa.
The plan also includes a 50-page market analysis compiled by Leland Consulting Group. The analysis projects what downtown will need to meet growing demands for housing, offices and retail space.
"By 2035, downtown Sioux Falls will transform into a world-class urban environment where people from all walks of life are invited to not only live, work and play, but to dream and thrive," the vision statement of the new plan reads.
Tell me more about the goals of the plan
And what happens next?
---
How Sioux Falls' theater scene is evolving
Simplified: Sioux Falls' local theater scene is both growing and carving out new niches in culture and entertainment. Here's a look at some of that growth ahead of the annual Sioux Falls Stage awards this week.
Why it matters
The more opportunities performers have locally, the more Sioux Falls can keep talented folks in town – and even recruit more. Look no further than Debbie Jones, who helped found both Monstrous Little Theater Company and Improv Falls in the last several years. Jones had on several occasions planed to move out of state, but said when she kept finding more opportunities to act in Sioux Falls, she decided to stay here.
The growing number of local theater companies also gives the people who live here more options for entertainment, from contemporary theater to cabaret to dance and more.
Local artists say even with more companies and more options for performing arts, the local scene has maintained a sense of collaboration and support rather than competition.
"In recent years, it's almost been like an explosion," said Jayna Fitzsimmons, artistic director for Bare Bodkins Theatre Co. and member of the Augustana theater department. "It's just so fun to kind of look around and go, oh my gosh, this arts community that was vibrant to begin with is now becoming even more vibrant and exciting and diverse in its offerings."
Tell me more about the growing local theater scene
And learn how to support the work of local performers.
---
How a Tea coffee shop is supporting entrepreneurial kids
This is a paid post from the Sioux Metro Growth Alliance.
Simplified: It started when Zooks Coffee Bar Owner Linda Kokenge saw some lemonade stands around Tea not getting much traffic. Now, her Kid Biz program is encouraging these young entrepreneurs by giving kids a place where customers come to them.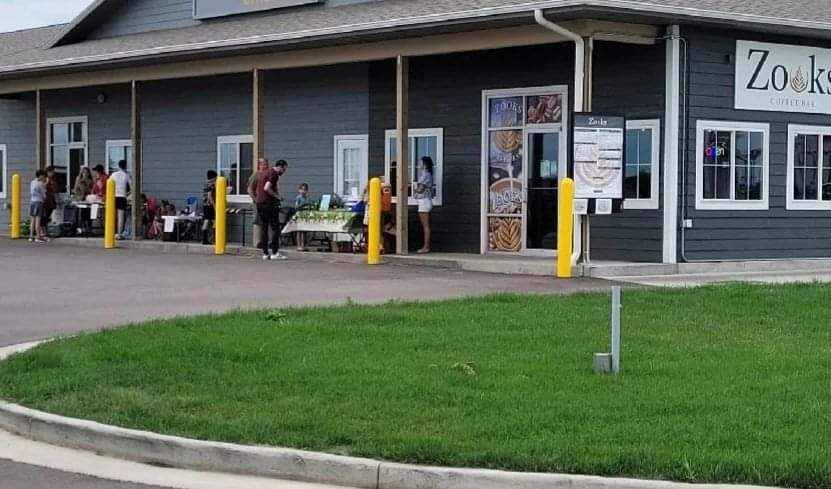 Why it matters
Kids who participate in Kid Biz can set up a table outside Zooks to sell whatever it is they're selling. Products range from lemonade to cookies to homemade body scrubs, bracelets and more.
What's been most impressive, though, is seeing how hard kids are working to build their small businesses. Kokenge shared a story about a boy who picked up dog poop around town to raise money for a better computer so he could create 3-D printed objects to sell.
Kokenge has also seen support from other local businesses in Tea. Reliabank sponsored t-shirts for the kids, and Ace Hardware is donating tents to help offer some relief from the hot sun during the events.
"It just makes you feel really good about where you're living and the people you're living here with," Kokenge said. "People who never had an opportunity to live in a small community are missing out."
And learn how you can support these entrepreneurial kids.
---
TL;DR
Super Simplified Stories
County approves opt-out. The Minnehaha County Commission on Tuesday voted unanimously to approve a new $1.5 million, 25-year opt-out of local property tax limits. It's essentially a tax increase on property owners. You can read the full memo on the opt-out here.
Planning commission OKs halfway house in All Saints. Kingdom Boundaries got the green light for a rezone request needed to move forward with its plans to open a halfway house in the All Saints neighborhood near downtown. The project initially took both neighbors and the city by surprise, but the rezone needed to make it happen now moves to the full City Council for a final vote. Background here.
More money for tiny homes. The Mary Chilton Daughters of the American Revolution Foundation has awarded its third annual Dorothy Day Davenport Grant to the Veterans Community Project, a program building 25 tiny homes to help veterans bridge the gap between homelessness and a permanent living situation. The grant will give $50,000 to VCP to offset construction costs.
---
Councilor criticizes city's 'failure' to sell unfinished parking ramp
Simplified: Councilor Curt Soehl pressed Sioux Falls Business Development Coordinator Dustin Powers on Tuesday to share specifics on what the city is doing to sell both the unfinished parking ramp on 10th Street and the remaining parcels of the rail yard.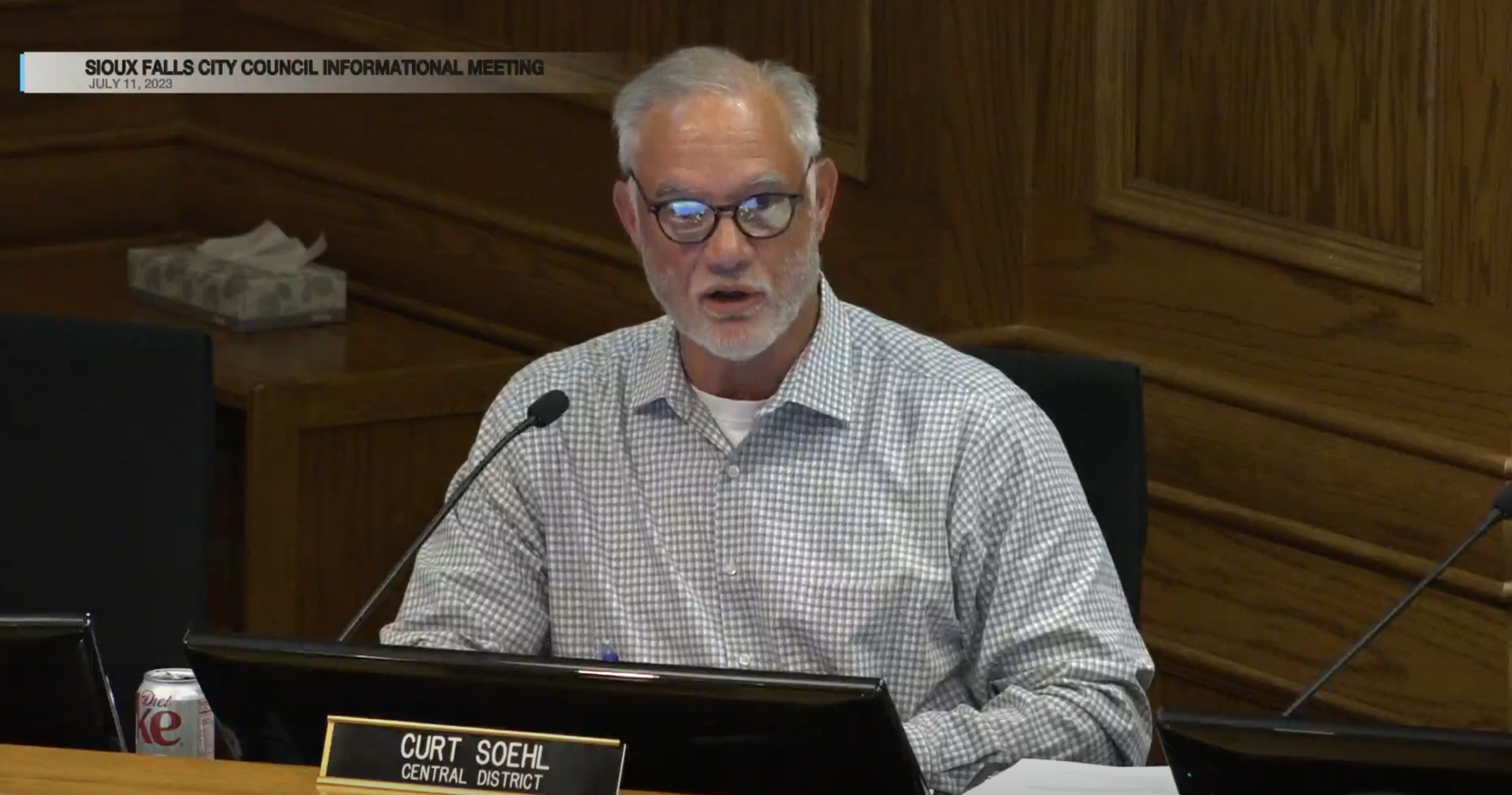 Why it matters
The city's history with the parking ramp dates back to an original development agreement back in 2017, which later failed and resulted in a years-long lawsuit between the city and Legacy Developments. Six years – and a $500,000 settlement – later, the ramp sits unfinished.
Soehl criticized the city's process for selling the property, something called a "negotiated sale process." (You can dig into how that all works here). It's the same process that's being used to sell the remaining three parcels of the downtown railyard redevelopment.
Soehl also noted that Sioux Falls recently became the 121st largest city in the country. At that size, "we should be able to move a parking ramp," he said.
"We're sitting on a huge piece of property," Soehl said. "Nothing's going forward. Nothing's been brought to the council. I have significant issues with how we're dealing with this as a city, and at this point, I'm not sold on the process that's going forward because of the fact that we're not getting results."
What was the city's response?
---
THIS AND THAT
What I'm falling for this week:
---
ICYMI
More recent stories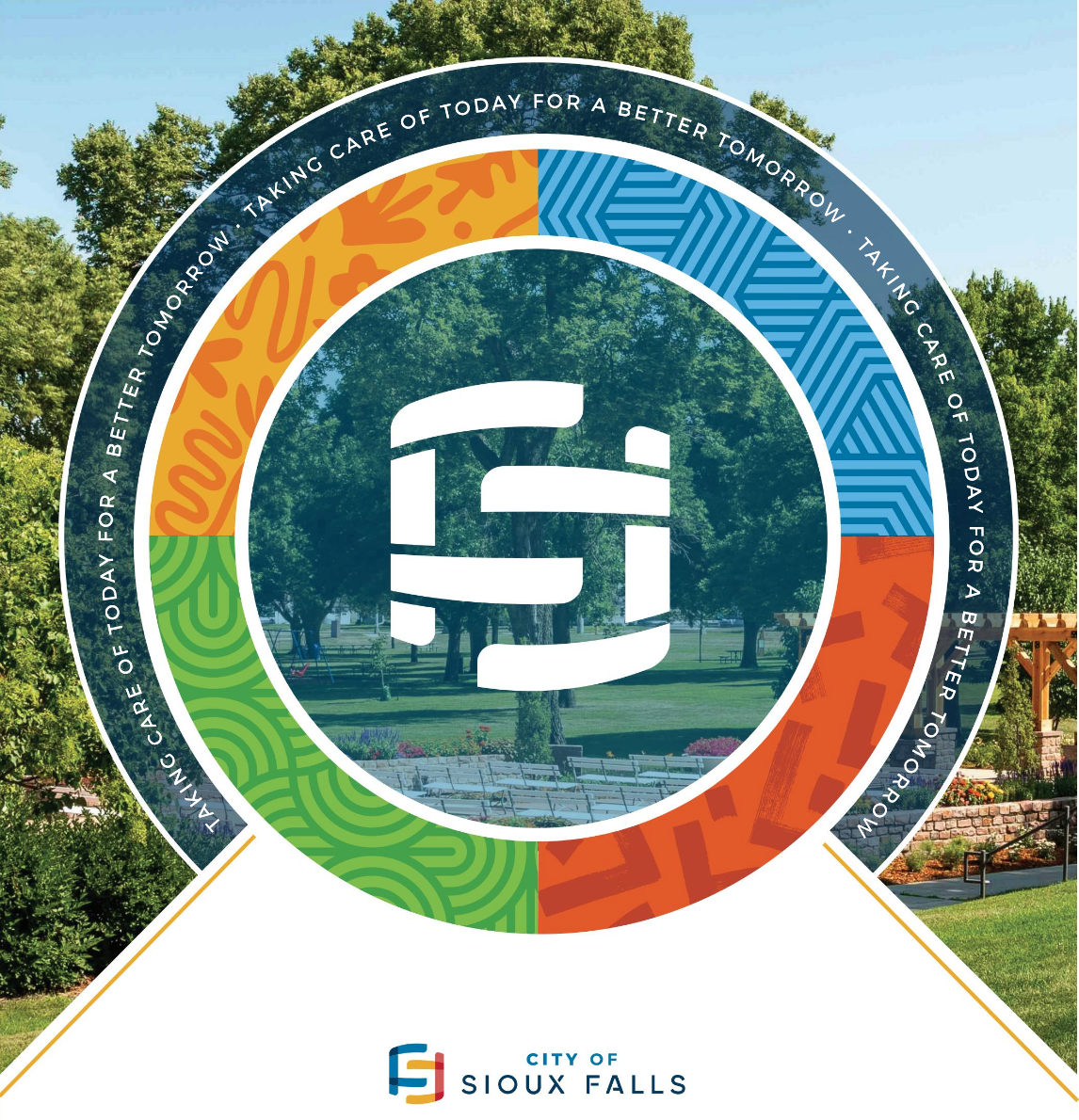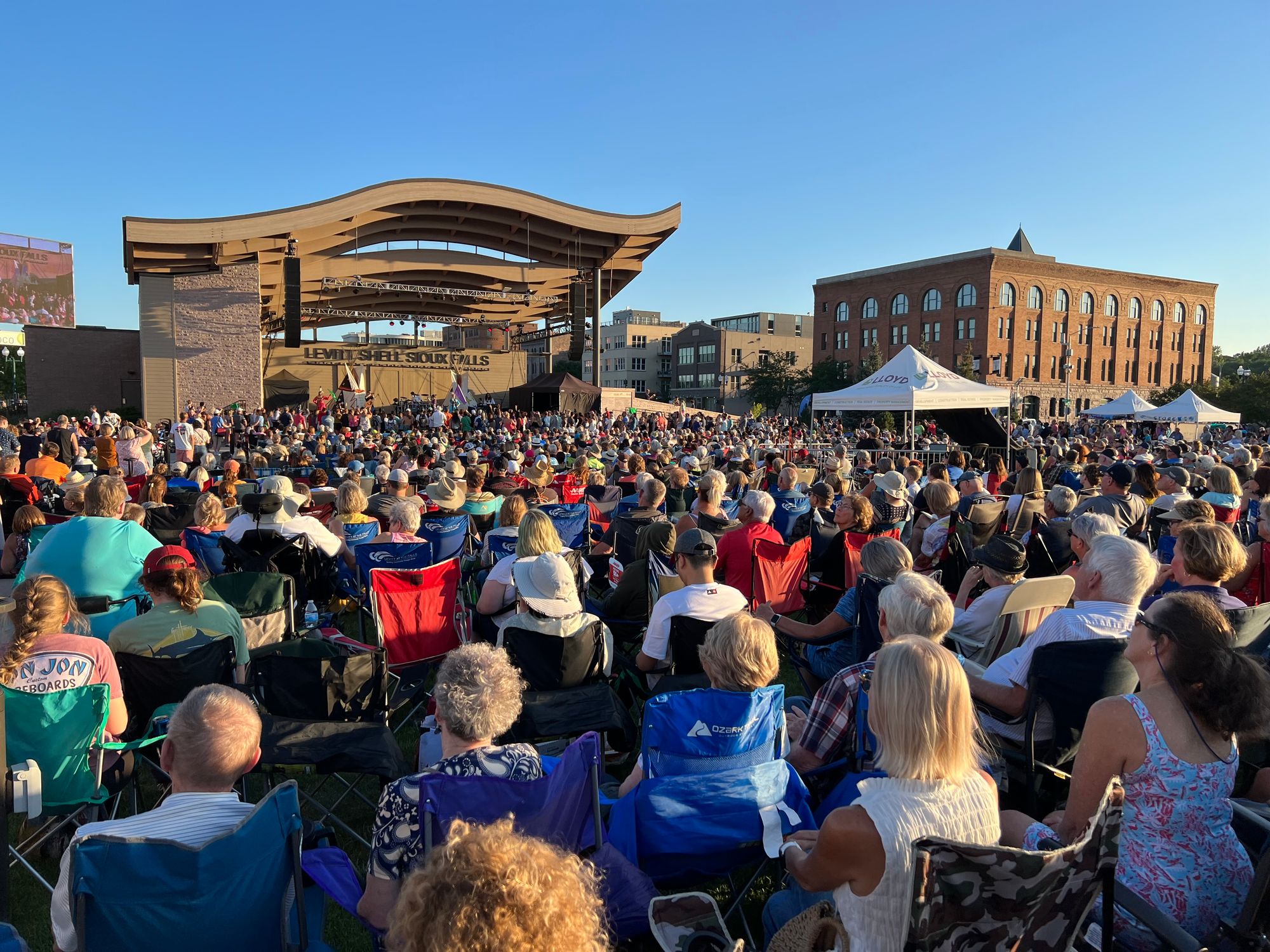 ---
Become a member
Has Sioux Falls Simplified made you feel smarter about where you live? Consider buying into a smarter Sioux Falls by becoming a member and offering financial support to the no B.S. journalism you've been reading here.