Happy Wednesday! Megan here.
Welcome to July. Only 50 days until school starts again. (Wow, that was so mean to say, I'm sorry.)
Don't worry. It's summer break, and I have no school news for you this week.
Instead, I'll tell you about the city's new greenhouse gas emissions target, a small nonprofit helping people of color get accurate vaccine info, and a handful of items to keep an eye on in the coming week.
And now, news:
CITY
Sioux Falls aims for net-zero emissions by 2050
Simplified: Sioux Falls set a goal to reduce greenhouse gas emissions both within city government and in the community at large by 45 percent by 2030 – with a long-term goal of hitting net-zero emissions by 2050.
Why it matters
These goals are part of a broader plan to address sustainability citywide, the second plan of its nature.
Sioux Falls' first sustainability master plan launched in 2012 with a goal of reducing emissions 50 percent by 2017. That didn't happen, said Holly Meier, sustainability coordinator for the city.
But while net-zero emissions by 2050 is "ambitious," Meier said it's also realistic.  
A community survey conducted by the city showed that 88 percent of respondents were concerned about sustainability, including harm from water and air pollution, flooding, drought and other environmental hazards.
"There is support for this kind of work," Meier said. "It's comforting to know people are thinking about that."
What does net-zero emissions mean? How can the city accomplish this goal? And what happens next? Learn more about the city's sustainability efforts here (spoiler: electric cars).
---
COMMUNITY
How an S.D. nonprofit got a federal grant and a call with Fauci
Simplified: South Dakota Voices for Peace earned $100,000 in federal funds and a chance to present to infectious disease expert Anthony Fauci its work to keep people of color in South Dakota informed on all things COVID-19.
Why it matters
The grant will fund outreach efforts to get more Black, Indigenous, and people of color vaccinated in South Dakota.
Phase one involves getting out accurate information on vaccines, asking and answering questions, and building relationships.
In phase two, the nonprofit will work to find ways to bring vaccines to each community in a way they feel is safe and trustworthy, Executive Director Taneeza Islam said.
Good data on vaccination rates among these groups are hard to come by, said Michaela Seiber, CEO of South Dakota Urban Indian Health, but she says there's still "a lot of work to be done."
Get to know the nonprofit, the grant details and the story behind the Fauci (virtual) meeting.
---
SIMPLIFIED PRESENTS
Why you should break out the skateboards this weekend
This is a paid piece from The Breaks Coffee Roasting Co.
Simplified: The Sioux Falls Skatepark Association is hosting its annual block party Saturday on the "dopest block in town," right in front of The Breaks, Green Dream, Total Drag and Common Sense on East 12th Street.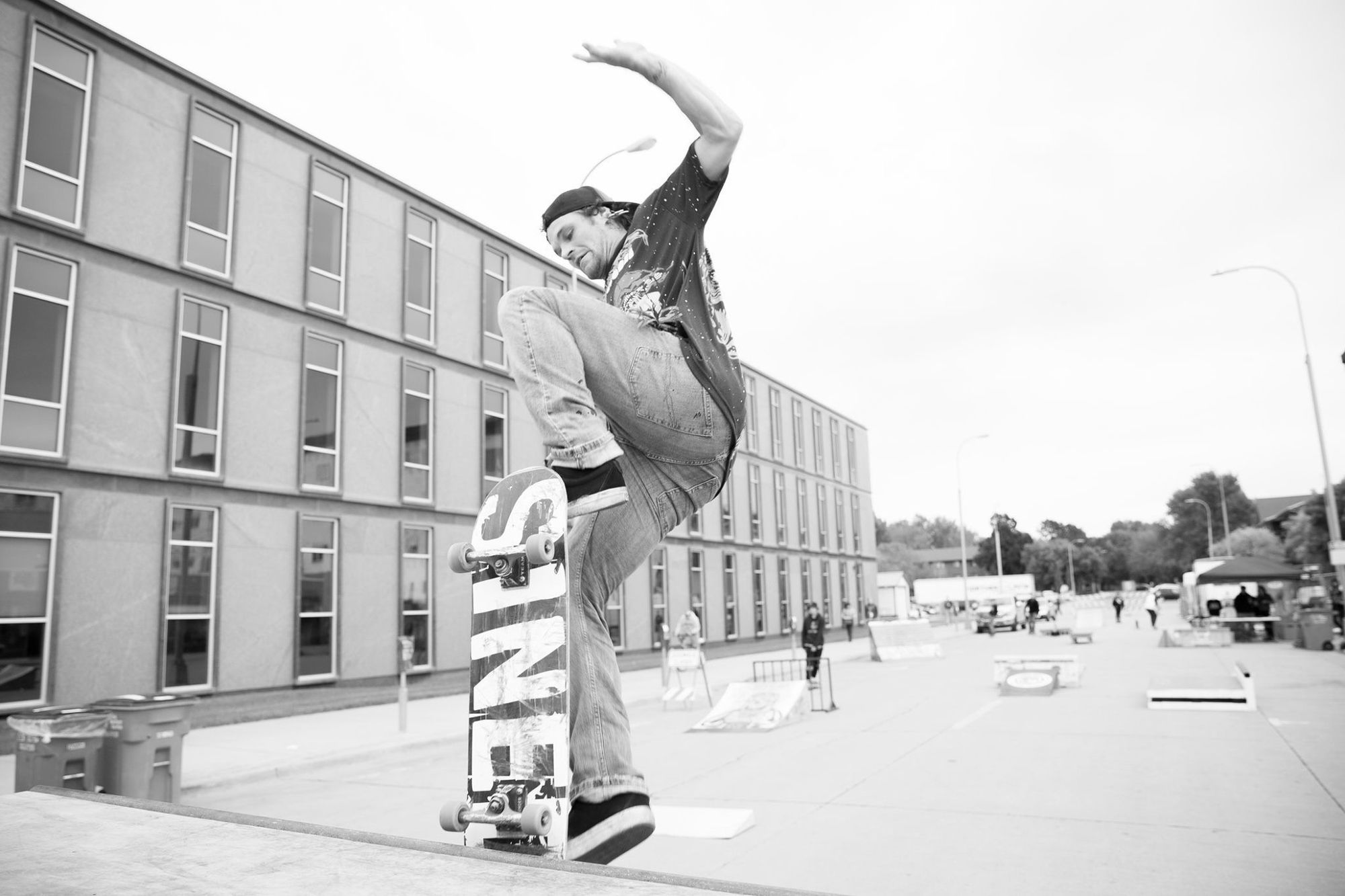 Why it matters
This is the third annual block party, and this year, it's also holding a supply drive to support Lutheran Social Services' Center for New Americans.
The Skatepark Association is a volunteer-led group started in 2016 with the goal of building a state-of-the-art skatepark at the corner of 10th Street and Cliff Avenue in Sioux Falls.
The group's mission of creating community through an inclusive space fits exactly with The Breaks' mission, and owners Mary Campbell and Corey Gerlach are both supporters of the association and skaters themselves.
"We feel pretty impassioned about the Skatepark Association's work," Campbell said. "The block party is a way to bring them visibility and, hopefully, get more people skateboarding."
Learn more
Get specifics on the event here.
---
Stuff to watch:
Hail to the chief. Sioux Falls has a new police chief. Lt. Jonathan Thum will lead the department after his predecessor Matt Burns retires on July 23. Thum's appointment was approved unanimously by City Council Tuesday evening.
Operation Hope. A program to offer assistance to folks at The Link triage center received $500,000 in funding from the city as approved by City Council Tuesday.
TIFs. The Sioux Steel redevelopment officially got its restart on tax-increment financing when the City Council approved the new TIF unanimously Tuesday night.
---
CITY
Why the cost of an ambulance in Sioux Falls is rising
Simplified: An ambulance ride could cost an extra $66 if a 5 percent rate increase is approved by City Council next week.
Why it matters
Ambulances – which, in Sioux Falls, are provided by a company called Patient Care Emergency Medical Services – are funded primarily by the fees charged to patients who use them.
Those fees go up at least 3 percent each year, but the hike is steeper this year due to the increase in the Consumer Price Index for All Urban Consumers, which was where the 5 percent number comes from, per Alicia Collura, assistant director of public health.
Patient Care EMS has also raised wages by an average of 6 percent in the last year to stay competitive in the workforce. Retention among full-time employees went from a low of 67 percent last year to more than 90 percent in early 2021, according to a report presented to the City Council.
More interesting ambulance stats:
Data from Patient Care EMS
The calls for an ambulance have increased in Sioux Falls each year by an average of about 10 percent.
About 2 percent of ambulances were late in the last year.
Patient Care EMS workers had more than 3,600 contacts with known or suspected COVID-19 cases
---
THIS AND THAT
What I'm falling for this week:
People who know how to zipper merge
Koko the dog (You guys, she still needs a home. Someone please go adopt her.)
---
Become a member
Has Sioux Falls Simplified made you feel smarter about where you live? Consider buying in to a smarter Sioux Falls by becoming a member and offering financial support to the no B.S. journalism you've been reading here.
Not ready to commit to a membership? That's OK! If you want to help in a smaller way, you can buy me a coffee. :)
---
Reach out
What story do you want to see simplified? Falling for something local? Send any news tips, attaboys, missed typos or margarita mix to megan@sfsimplified.com.
---
Thank you
Thank you to Sioux Falls Simplified sponsors, including The Breaks Coffee Roasting Co., Sioux Metro Growth Alliance, Selah Space and Silverstar Car Wash. When you support them, you're also supporting Sioux Falls Simplified.