Happy Wednesday! Megan here.
First things first, this issue is brought to you by Reverie Events.
Reverie Events is a Sioux Falls-based alternative wedding and event company. Owner Katelyn Musick specializes in wild fantasy weddings, colorful celebrations, and elaborately themed parties for all types of clients. Learn more and book a consultation here.
Weather check: Temps in the 20s-30s, but like, spring has to be around the corner, right?
This week, I'll tell you about a grant that's bringing a greenhouse to Harrisburg High School. You'll also find the latest details of the county's proposal to regulate short-term rentals. Plus, don't miss our events round-up and Super Simplified Stories.
And now, news:
How a new greenhouse will help prepare Harrisburg students for future careers
Simplified: Harrisburg High School will add a greenhouse, hydroponics, and other farming and agriculture technology thanks to a federal grant. Here's a look at what it'll mean for students (and the workforce).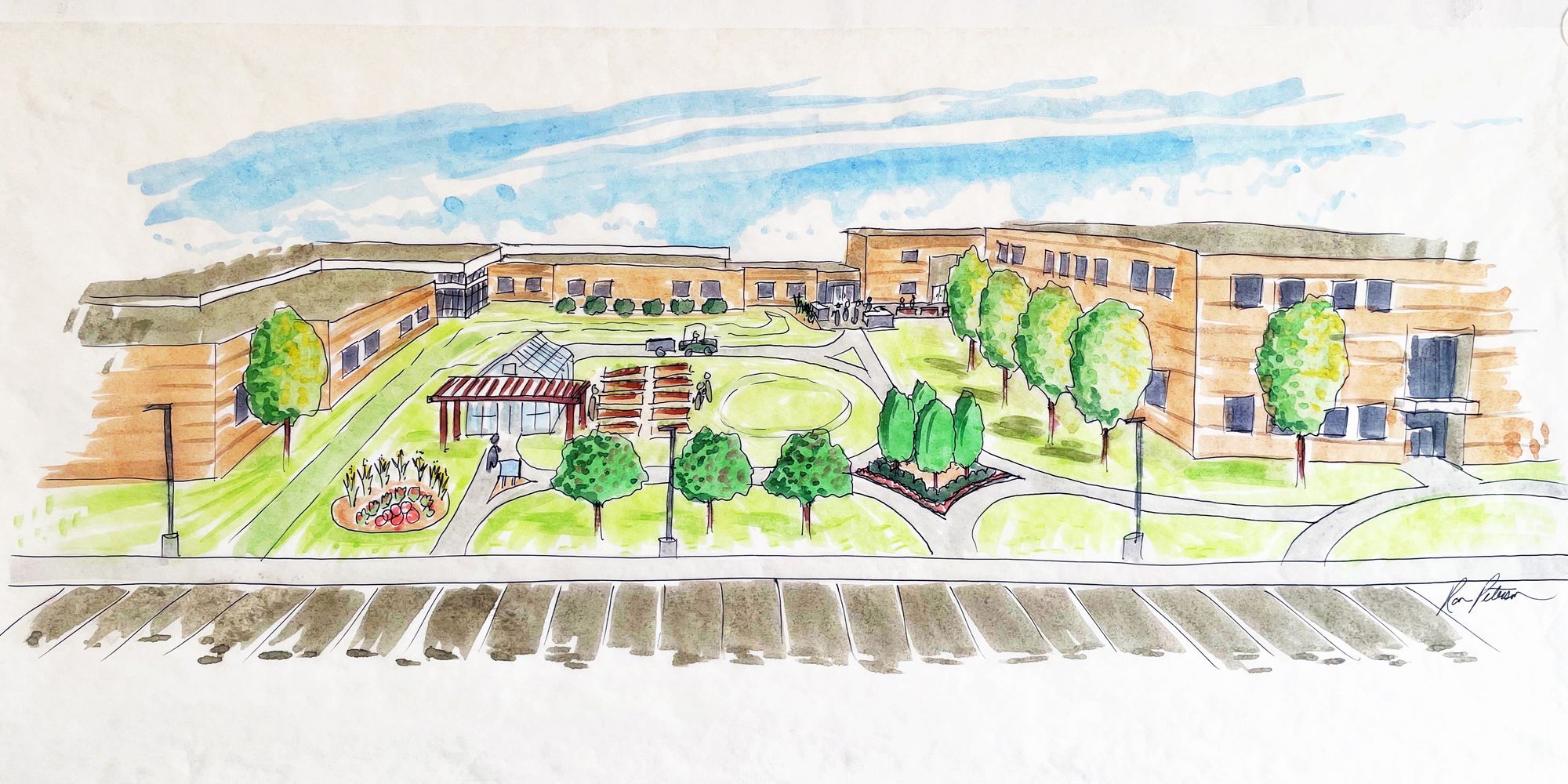 Why it matters
The $250,000 Career and Technical Education Innovation Equipment grant will allow Harrisburg High School the funds needed to construct a greenhouse, purchase two FarmBot precision agriculture machines, and get the equipment needed for hydroponics.
As part of the grant, the district is also partnering with a number of local organizations – from higher education to landscaping – in an effort to show students how to take what they're learning and turn it into a career, said Mike Amolins, director of instruction and federal programs for the Harrisburg School District.  
The initial idea stemmed from a conversation between science teacher Andrew Koch and Harrisburg senior Heidi Pan, who pitched the idea of starting a community garden to Koch after taking his Advanced Placement environmental science class. That evolved into a much broader effort to bring students hands-on agriculture and sustainability experience.
"As a student being able to actually see the type of experiments Mr. Koch mentioned (in class) in person would be very beneficial toward learning – on top of just being able to provide more green space and more opportunities for students," Pan said.
Tell me more about the goals of the grant
And what happens next?
---
Here's the latest on Minnehaha County's plans to regulate Airbnbs
Simplified: The Minnehaha County Planning Commission on Monday voted to recommend approval to an ordinance that would define "short-term rentals" and set some parameters for how those properties can operate.
Why it matters
The proposed ordinance has seen several revisions since a first draft was presented to commissioners back in December. If passed by the County Commission later this month, it'll tighten the reins on rentals, but not quite as much as the original pitch.
Short-term rental owners say they had hoped to see more flexibility in the ordinance when it came to limits on the number of people per bedroom and the number of parking spaces required, but they're happy to see the county meet them in the middle.
Historically, these types of properties have fallen under the county's definition of a bed and breakfast, but that's not working well, County Planning Director Scott Anderson said.
"That's not the best fit," Anderson said. "So we are amending the ordinance to basically help everyone involved."
What are the proposed rules?
And what happens next? More details here.
---
TL;DR
Super Simplified Stories
Save the date. Sioux Falls' next city election will be held April 9, 2024. It's too soon to know everything that may be on the ballot, but for sure there are four seats up for grabs on the City Council as terms expire for Alex Jensen, Marshall Selberg, Greg Neitzert and Pat Starr.
No more landfill postcards. The city is switching to a digital system to give Sioux Falls residents their annual free pass to the landfill. Instead of getting a postcard in the mail, residents can just show their driver's license or state ID. The free pass can be used once per household from April to the end of the year this year, and starting in 2024, it can be used once annually (any time of year).
School board approves boundary changes. The changes will move some students from Rosa Parks to Anne Sullivan Elementary, from Ben Reifel to Whittier Middle School and from Renberg to Hawthorne Elementary School. A vote on more changes affecting kids at Susan B. Anthony and Harvey Dunn Elementary was delayed after parent meetings had to be postponed due to weather. Here are more details.
---
Stuff to do: March 1-7
---
THIS AND THAT
What I'm falling for this week:
---
Become a member
Has Sioux Falls Simplified made you feel smarter about where you live? Consider buying into a smarter Sioux Falls by becoming a member and offering financial support to the no B.S. journalism you've been reading here.