Happy Wednesday! Megan here.
Weather check: Hot and rainy
Status check: I know I'm hyping the Welcome Guide a lot, but, friends, it's worth the hype. It's a free resource designed to make newcomers quickly feel as up-to-speed as a local. (Oh, and it's also available in Spanish!)
This week, I'll tell you about a new trend to get kids outside more during the school day. I'll also introduce you to a local podcaster's journey to learn Sioux Falls' history and share some stuff to do this weekend.
P.S. Has this newsletter made you feel smarter about Sioux Falls? Consider becoming a member and helping keep this locally owned local news source around.
And now, news:
Why outdoor classrooms are popping up everywhere
Simplified: Outdoor classrooms are becoming one of the latest trends in Sioux Falls-area schools, and more are on the way. Here's what you need to know.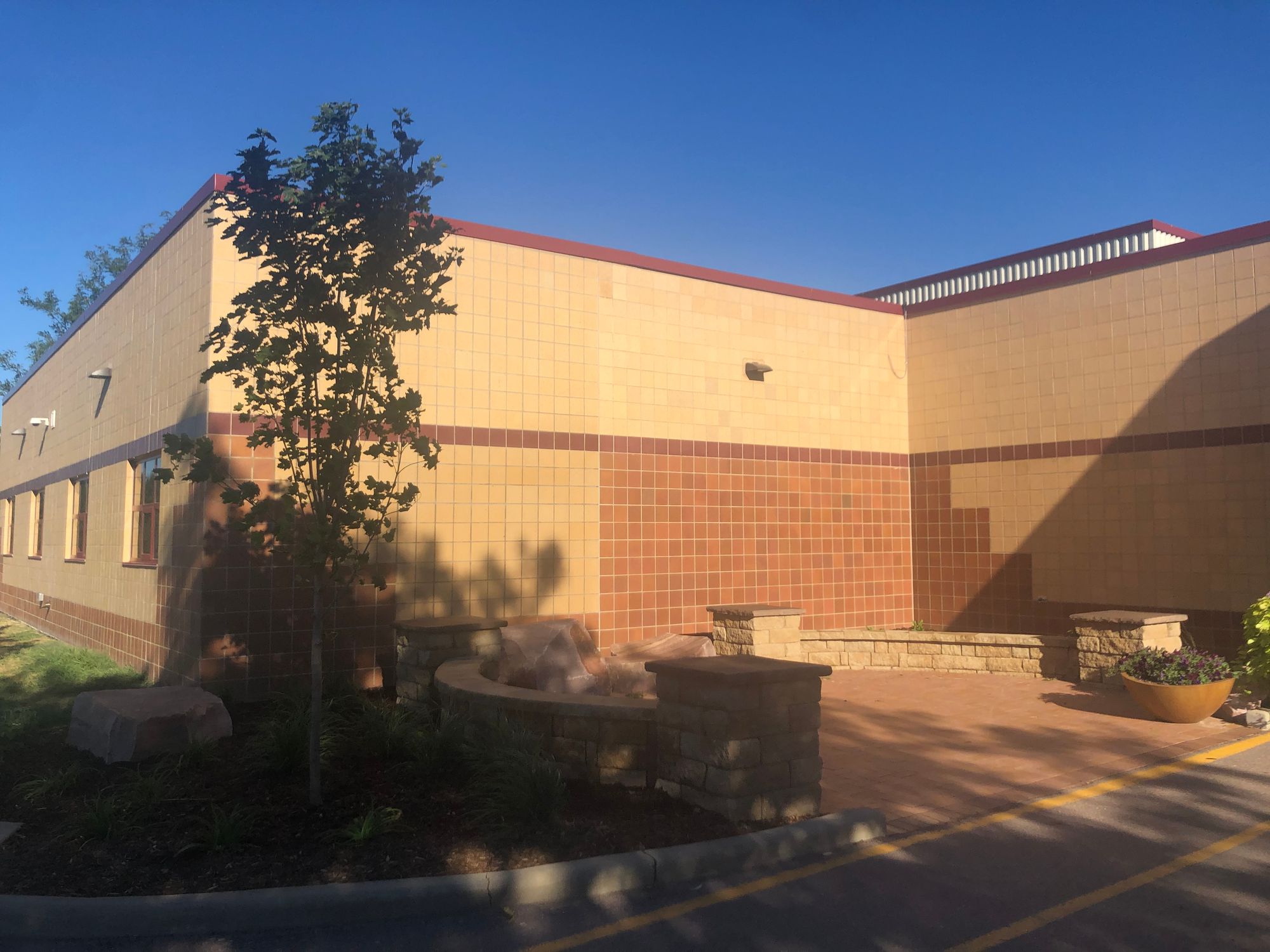 Why it matters
Outdoor classrooms are exactly what they sound like – a space for learning, together, outside. And the goal, as simple as one might guess, is to get kids outside more.
Though outdoor classrooms have been present in Sioux Falls for a few years now, they've seen increased popularity – both locally and nationally – since the pandemic.
So far, local outdoor classrooms are mainly in schools that have an active parent-teacher organization to lead the charge on fundraising. David O'Hara, an Augustana University professor who brought an outdoor classroom to campus, said he hopes to see that change.
"The schools that can afford to do it, I'm glad to see it," said O'Hara, who's consulted with schools both in the area and out-of-state on building outdoor classrooms. "But the thing I would love to see is for schools that have a harder time affording it finding ways to build outdoor classrooms."
What's an outdoor classroom look like?
And where can I find one locally?
---
Her work with customers helped her find her voice. Meet Taylor.
This is a paid piece from Silverstar Car Wash.
Simplified: Taylor Gjertson admits she hasn't always been the best at communicating with others. But her job at Silverstar Car Wash helped her develop those skills and learn that it's OK to ask for help.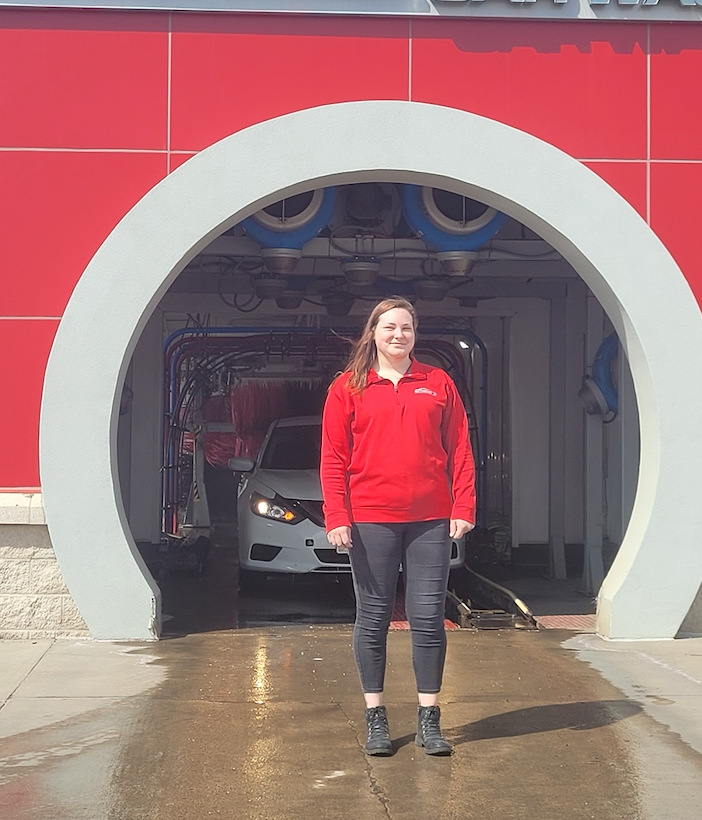 Why it matters
Gjertson, 26, started as a cashier at Silverstar's 69th Street and Louise Avenue location in September after leaving a retail job she said she wishes she'd left sooner. Already, she's been promoted to cashier lead, and she hopes to continue advancing her career with the company.
As a cashier, one of the skills she's most developed is talking to customers and helping them out when they need it. It's in that work she said she's grown more and more comfortable recognizing when she, too, needs help and asking for it.
She said she loves how different Silverstar is from her previous job working at a large grocery retailer. She feels more camaraderie with her coworkers, and she sees that Silverstar is committed to training and developing its employees.
"It's one of those jobs where, when they say you can move up quickly, you can actually move up quickly if you put the work in," Gjertson said.
Q&A: Meet Taylor Gjertson
---
TL;DR
Super simplified stories
City Council approves $30,000 to fund Helpline Center partnership. The money will allow the Helpline Center to help the city advance Mayor Paul TenHaken's Sioux 52 mentoring initiative. The center will use the money to track mentoring opportunities, collaborate with businesses to find mentors and more. The measure was unanimously approved as part of the consent agenda in Tuesday's council meeting.
Outgoing City Council members recognized. Tuesday marked the last council meeting for outgoing Councilors Christine Erickson, Rick Kiley and Janet Brekke. That means three new faces will join starting next week (more on that in next week's issue).
Skatepark Association hits fundraising goal. The organization announced Monday it'd raised more than $1.7 million in funding for a skatepark. And the city is kicking in another $800,000. Construction is expected to start next year, per the Argus Leader.
Two endangered American Red Wolves die. The Great Plains Zoo announced the deaths of Ayasha and Nayati, two American Red Wolves who had both been diagnosed with serious diseases. The zoo decided to humanely euthanize them early last week. There are fewer than 30 of their species surviving in the wild.
---
She started with a podcast. Now, 'Local Lou' wants to preserve more of Sioux Falls' history.
Simplified: Lori Kent, aka "Local Lou," started a local history podcast as a way to get outside in the early days of the pandemic. Now, she's working to find ways to add more – and more inclusive – historical markers.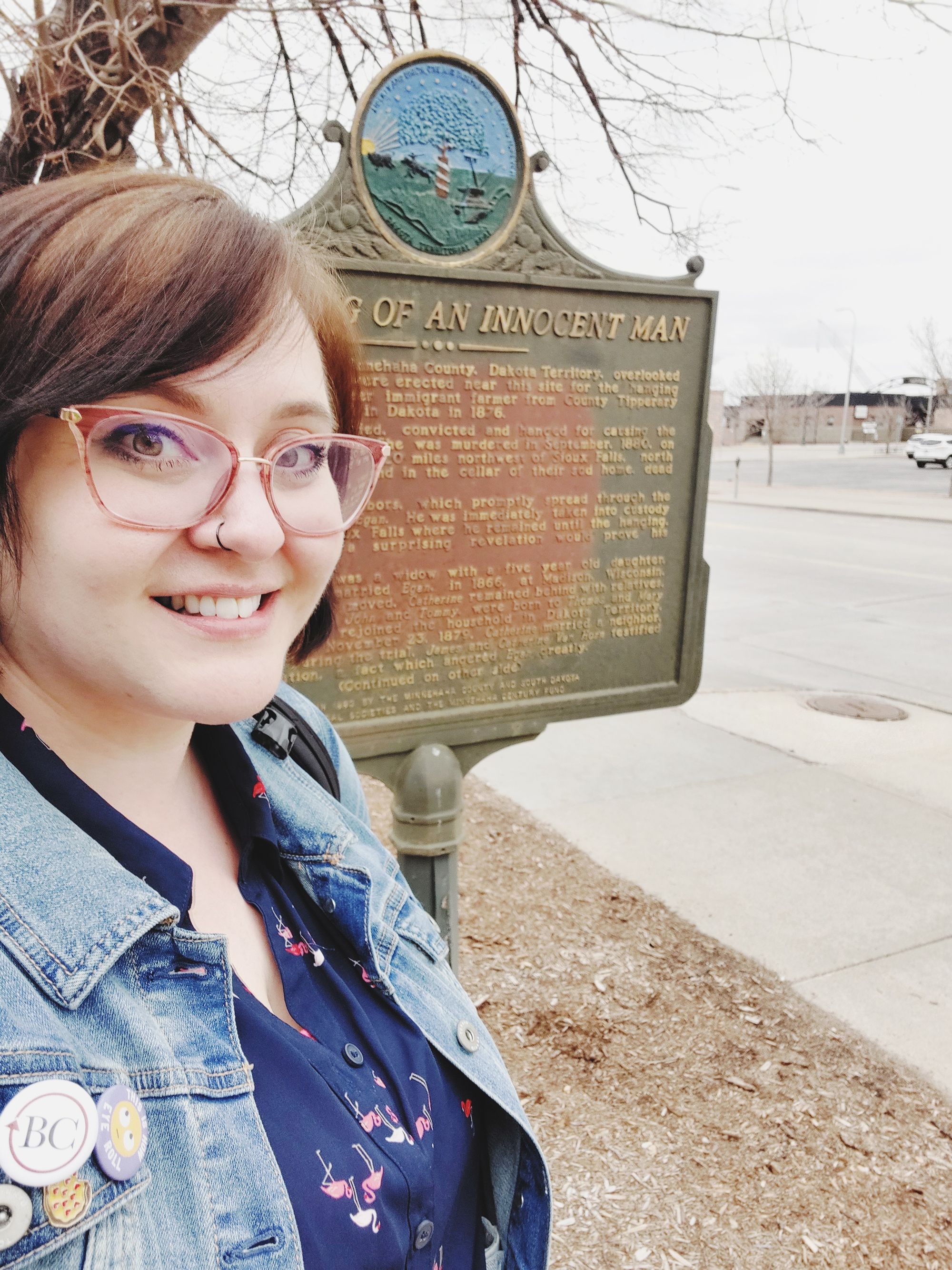 Why it matters
Minnehaha County has around 225 to 250 historical markers, according to Rick Lingberg, president of the county's historical society. Many of those markers were a direct result of the work of local historian Bruce Blake, who died in 2017 at age 85.
As she researches the markers for her "Local Lou Podcast," Kent said she's seeing some gaps and areas that were maybe missed because so many markers came largely from one historian's perspective.
She doesn't harbor any resentment or ill will for that fact. But – though she's the first to tell you she's not a historian – she does want to bring a new perspective to the way Sioux Falls looks at its own history, especially the history of women and people of color.
"I just feel like there's room in there to tell other people's stories, too," Kent said. "My perspective's going to be my perspective, so I'm also going to try really hard to be really fact-based."
Tell me more about this podcast
And what happens next for Local Lou.
---
THIS AND THAT
Stuff to do:
---
What I'm falling for this week:
Summer vibes
The ripped pants Rapid City dude on "90 Day Fiance" shooting his shot with NFTs
---
Become a member
Has Sioux Falls Simplified made you feel smarter about where you live? Consider buying in to a smarter Sioux Falls by becoming a member and offering financial support to the no B.S. journalism you've been reading here.