Happy Wednesday! Megan here.
If you're reading this before 9 a.m. you still have time to get down to the Museum of Visual Materials for this morning's 1 Million Cups networking event. I'm the guest speaker this week, and I'll be telling the story of Sioux Falls Simplified.
If you're reading this after 9 a.m. you can catch a replay on the 1 Million Cups Sioux Falls Facebook page. Or just go about your day. No hard feelings.
This week, you'll learn who won the school board election, how a nonprofit partnership is helping parents and kids, and how health experts answer the "to mask or not to mask" question.
And now, news:
EDUCATION
Murren, Parker win school board election
Simplified: Sioux Falls will have one new face and one familiar face on its local board of education. Newcomer Mark  Murren and incumbent Kate Parker won with 29.6 percent and 20.3 percent of the vote, respectively.
Why it matters: Murren and Parker will be on the board as it oversees the opening of a new middle and high school this fall.
They'll also oversee the continued rollout of a $190 million bond passed in 2018, including redrawing attendance boundaries for elementary school students as the district plans a new elementary school.
Turnout for standalone school board elections is generally low, and while Tuesday's vote was no exception at just over 5 percent, that's still higher than the last two standalone school board elections in 2019 and 2017.
What the winners had to say:
"I am very honored to have received support from the community to serve another term on the school board," Parker said. "And I thank everyone who came out to vote in such an important election."
"I'm humbled," Murren told the Argus Leader.
---
CITY
$160 million expansion planned for Cherapa Place. But first, developers need a TIF.
Simplified: Pendar Properties, the developers behind Cherapa Place downtown are proposing a $160 million addition, including three new buildings for office space, retail and residential uses. But to make it all possible, they're asking the city for more than $25 million in tax-increment financing (TIF–defined in detail here).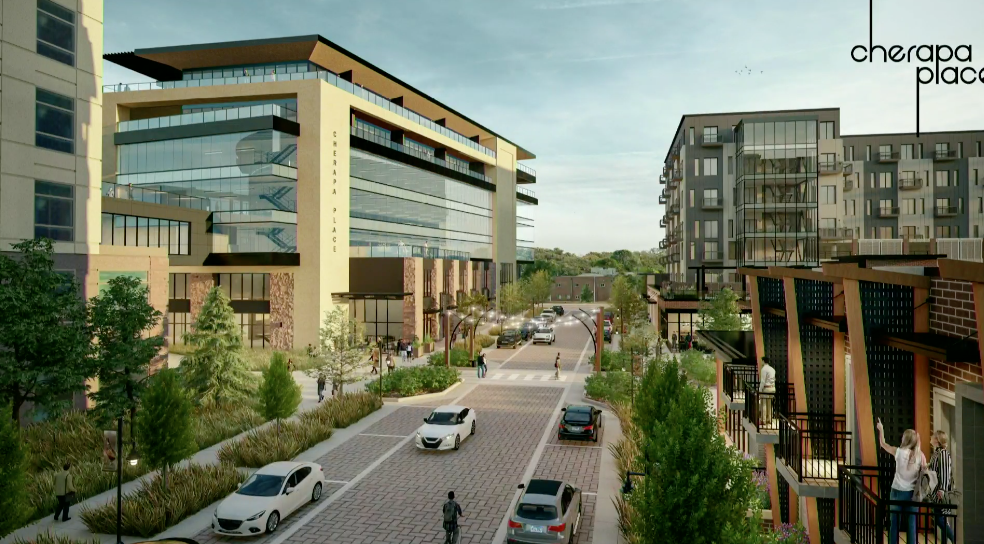 Tell me more.
The Cherapa expansion is part of an ongoing effort to redevelop the former rail yard downtown.
The project – three buildings with at least seven stories – also announced its anchor tenant: The Bancorp, a bank that specializes in serving financial technology companies.
Tax-increment financing is a tool the city has available to attract developers by reimbursing costs related to construction by shifting around tax money.
Why it matters: This is the second TIF discussed in as many weeks. Last week, the Sioux Steel redevelopment asked for a restart on a $21.5 million TIF.
It's also just a couple months since the Sioux Falls City Council approved the largest TIF in city history at $94.4 million for Foundation Park, the site of the future Amazon and CJ Foods.
That's all money that will go to developers instead of city/school/county coffers over the next two decades, but the trade-off is bringing these types of massive developments to town.
"The only way this gets accomplished is when we partner together as a public-private partnership," developer Jeff Scherschligt said.
What happens next? The TIF will go before the City Council for approval in the coming months. If it's approved, and if all else goes to plan, construction could start as soon as the fall.
---
SIMPLIFIED PRESENTS
How new schools can help Harrisburg's economic development
This is a paid piece from the Sioux Metro Growth Alliance
Simplified: Houses go where schools are, and businesses go where the houses are. As Harrisburg considers adding two new school buildings through a $60 million bond, here's a look at the economic development implications of spending on schools.
Why it matters: Harrisburg School District voters will decide June 1 on whether to pass a $60 million bond to fund construction of a new middle school and a new freshman academy, which would eventually build out into a second high school.
Both new buildings would sit in already-growing areas of Sioux Falls, along where Highway 100 will go in the future.
Superintendent Tim Graf said the new buildings, if approved, would not only benefit students – who are quickly outgrowing existing facilities – but would also benefit the community as more homes and businesses are drawn to the area surrounding the schools.
"We think that's in a great position for future growth," Graf said.
Learn more about the new buildings, next steps and their potential economic impact here.
---
Stuff to watch:
Federal funds. Sioux Falls will be receiving some additional funds from the American Rescue Plan passed by Congress and the Biden Administration. Watch for updates in the coming weeks on what that means and what possible uses could be.
College dorms. Augustana University is adding a $50 million residence hall to campus.
Health. The city's new health director says he wants to make Sioux Falls the healthiest city in the country.
New Council leadership. Councilor Curt Soehl is the new chair of the Sioux Falls City Council, and Councilor Alex Jensen is the new vice chair. Both were elected Tuesday night.
---
COMMUNITY
These local nonprofits are teaming up to help moms improve literacy
Simplified: Two local nonprofits – REACH Literacy and the Hope Coalition, which helps provide preschool for kids whose families couldn't otherwise afford it – are working together to help moms improve their literacy.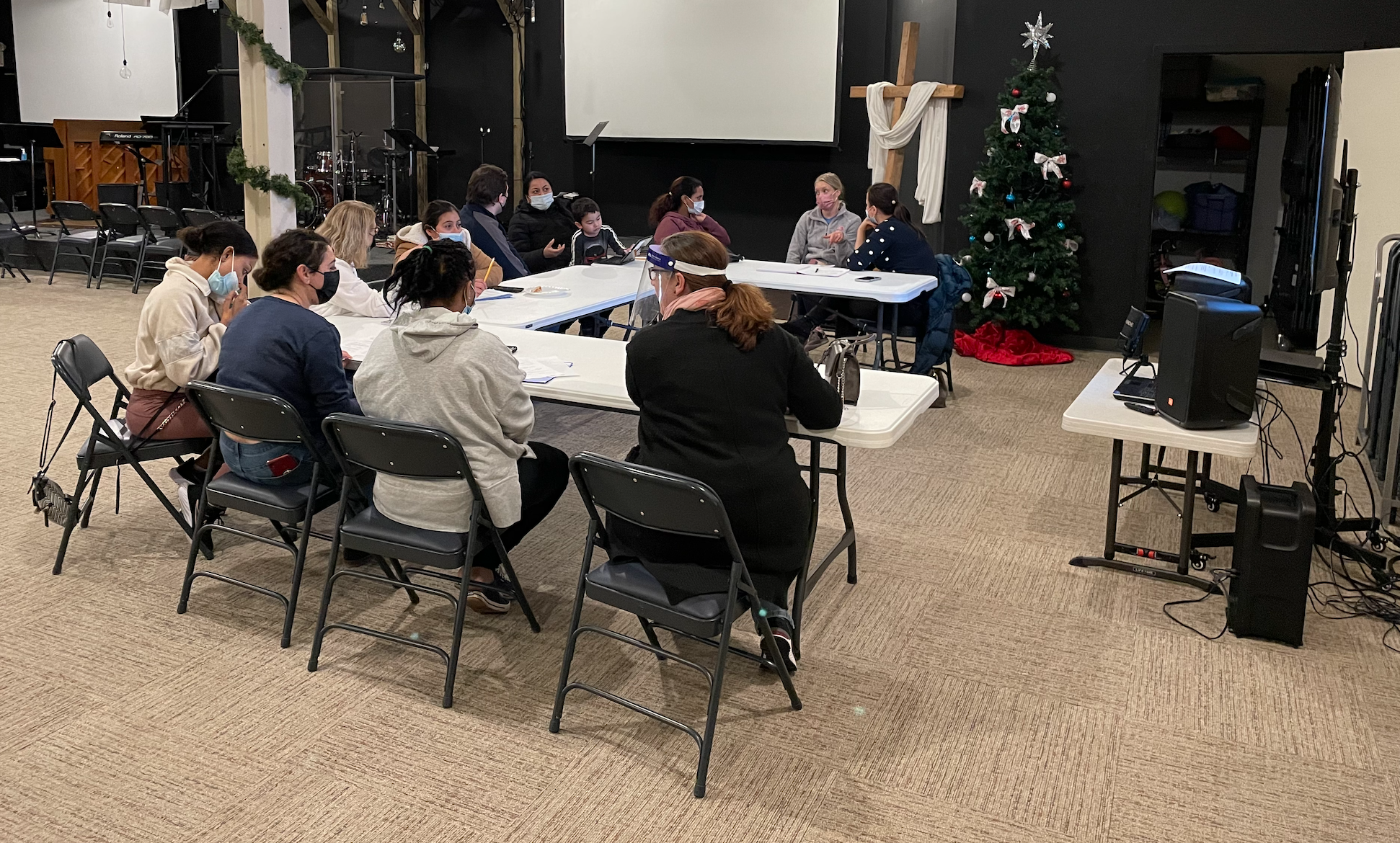 Why it matters: The goal of the partnership is to remove barriers for women who speak English as a second (or third) language. This is accomplished in part by the Hope Coalition providing childcare during literacy lessons.
It's also a way to hit on two early predictors of kids' success: going to preschool, and having a mom that reads to you, said Paige Carda, director of REACH Literacy.
"If we can have your kids taken care of, we can put you in a supportive environment where you feel like your needs are being met, too ... and you can learn along the way," Carda said.
Learn more about how the nonprofits started working together and how to help their work continue.
---
SIMPLIFIED PRESENTS
Sioux Falls' new baseball team is ready to play, but many players still need housing
This is a paid piece from the Sioux Falls Sunfish
Simplified: Sioux Falls Sunfish players are ready to play their first season. But first, they need a place to live.
Tell me more.
The Sioux Falls Sunfish is a new summer collegiate baseball team and part of the Expedition League, which includes a dozen teams from the Dakotas, Montana, Idaho, Nebraska, Wyoming and Canada.
About 20 host families are still needed to provide players a place to sleep, laundry access and food in a clean, safe environment.
Why it matters: Without host families, the Sunfish players won't have a place to call home, and may be stuck in temporary living situations like hotel rooms, said General Manager Nick Moen.
"We're in a situation where host families are very much needed," Moen said.
Learn more about becoming a host family here.
---
HEALTH
Sanford and Avera doctors answer: To mask, or not to mask?
Simplified: Local doctors weigh in on the latest guidance from the Centers for Disease Control and Prevention, and, at the end of the day, it comes down to your own risk tolerance.
Why it matters: With vaccination rates up and COVID-19 case rates down, the light at the end of the pandemic tunnel is in sight.
Masking and other prevention precautions won't be changing at patient-facing medical facilities for Sanford or Avera any time soon, but retailers and other businesses are relaxing mask rules in light of the new guidance.
Dr. Mike Wilde and Dr. Mike Elliott, chief medical officers with Sanford and Avera, respectively, both acknowledged it's natural to be hesitant to walk around unmasked after more than a year of wearing them, but they also both expressed confidence in the science behind the CDC guidance.
See more of what the doctors had to say here.
---
THIS AND THAT
What I'm falling for this week:
Reach out
What story do you want to see simplified? Falling for something local? Send any news tips, attaboys, missed typos or public speaking advice to megan@sfsimplified.com.
Thank you
Thank you to Sioux Falls Simplified sponsors, including Sioux Metro Growth Alliance, Selah Space, Silverstar Car Wash and the Sioux Falls Sunfish. When you support them, you're also supporting Sioux Falls Simplified.
Become a member
Has Sioux Falls Simplified made you feel smarter about where you live? Consider buying in to a smarter Sioux Falls by becoming a member and offering financial support to the no B.S. journalism you've been reading here.