Happy Wednesday! Megan here.
Weather check: Warming up!
Status check: It's May! Feeling busy? You might after seeing all of the stuff going on in this week's event guide.
This week, I'll tell you about an effort to make composting more accessible in Sioux Falls. You'll also learn what's new with SculptureWalk, how a new city ordinance could affect your sidewalk and how you can help me celebrate Small Business Week.  
And now, news:
SculptureWalk is growing. Here's what's new and what's on the horizon.
Simplified: SculptureWalk is branching into a new neighborhood this year and increasing the number of sculptures downtown. And, under new leadership, the nonprofit is also looking at new ways to engage the community in the future.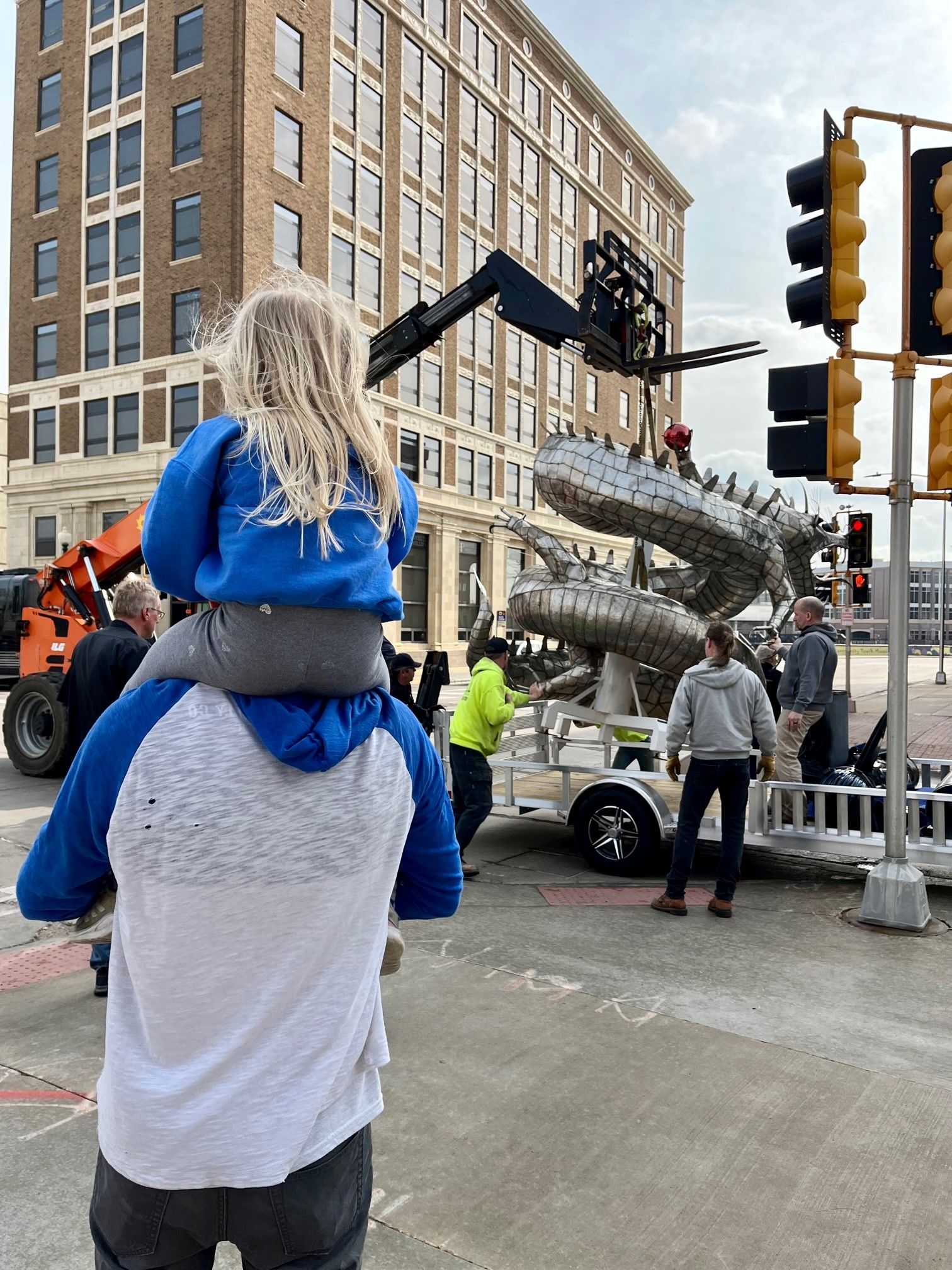 Why it matters
SculptureWalk has been a part of the Sioux Falls community for 19 years, and, up until a year ago, it was all overseen by one person.
Now, the organization is managed by the Washington Pavilion under Executive Director Brandon Hanson.
Looking to the future, Hanson wants to focus on making SculptureWalk sustainable, including ensuring lots of people know how it all works, shoring up sponsorships and even scaling up.
"We could do this anywhere – businesses in town, other cities," Hanson said.
Tell me more about the new neighborhood
Sculptures are coming to the Cathedral Historic District. Learn more here, and get a glimpse into Hanson's plans for the future.
---
Why the city wants to make it easier to fix your sidewalk (and send you the bill)
Simplified: The city is asking councilors to approve changes to how sidewalk repairs are handled to make it easier for the city to both do the repairs and send homeowners the bill.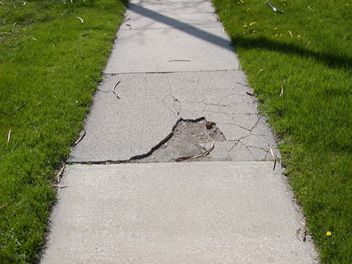 Why it matters
If you own a house with a sidewalk, you're responsible for keeping that sidewalk safe. That's always been the case, but the proposed changes will make it easier for the city to take action if a broken sidewalk stays broken for too long.
The city has had a hard time getting responses from people once they're notified that their sidewalk is in need of repair. For context, last year the city sent 2,600 letters notifying folks their sidewalks needed fixing, and they saw only about 1,100 responses, according to Mike Heiberger, principal engineer with the city.
The proposed changes also come as a result of a 2020 change to state law which allows damaged sidewalks to be classified as a "nuisance" in the same vein as un-mowed lawns or un-shoveled sidewalks.
"It'll be a simpler process for us to identify it as a nuisance," said City Engineer Andy Berg. "It'll be the same process for the homeowner."
So, what happens if my sidewalk needs fixing?
Learn the process (and how it may change) here.
---
Help me celebrate Small Business Week
Simplified: Megan here. It's National Small Business week, which is a perfect time to give you an update on the business side of Sioux Falls Simplified – and let you know how you can help make this locally owned, smarter, easier news outlet sustainable.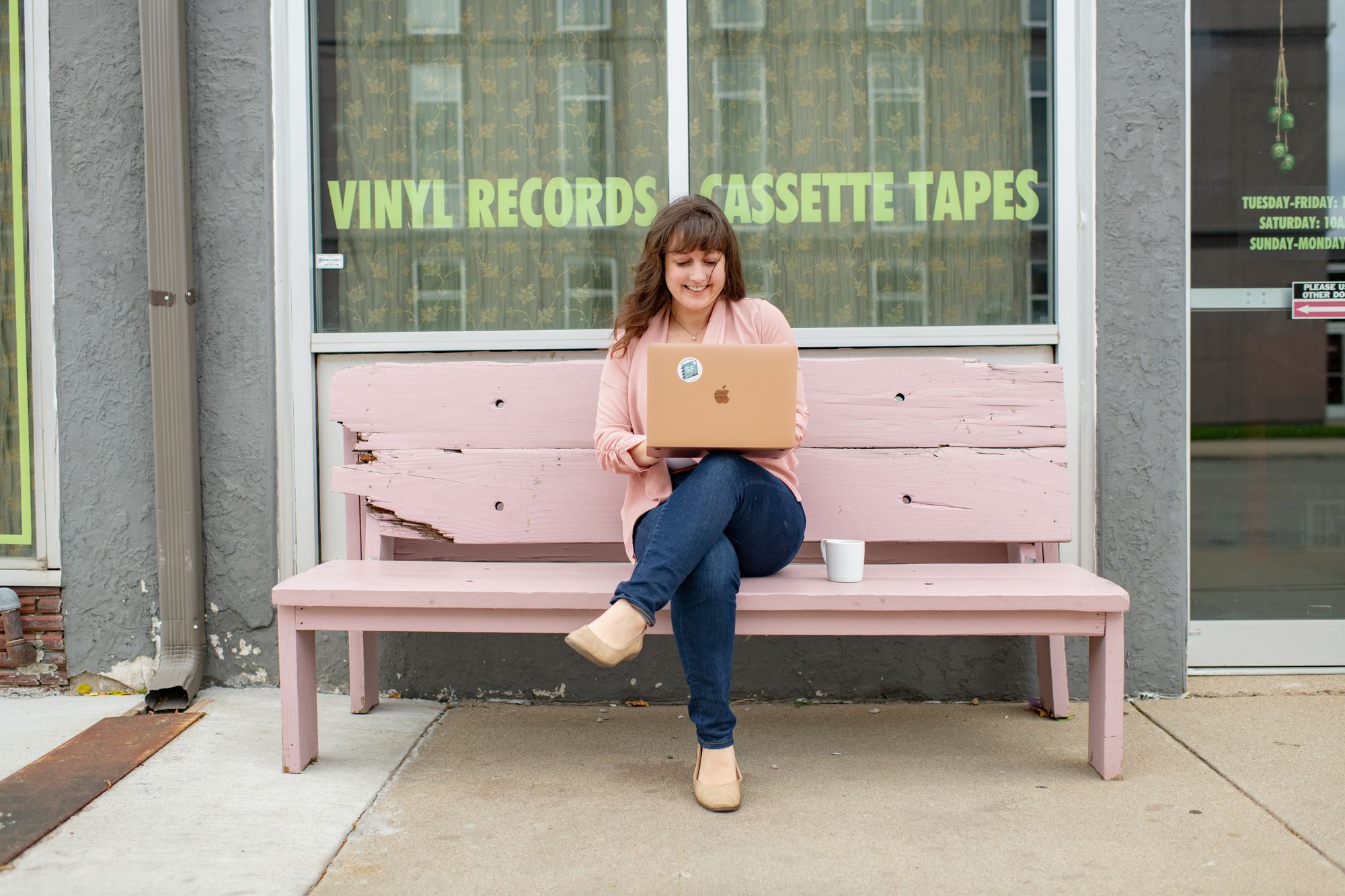 Why it matters
Sioux Fallsians are pretty darn good at supporting local businesses. That's why you go into a local coffee shop and the barista is wearing a t-shirt from a local brewery, and then the bartender at the brewery is repping a local record store and on and on and on.
I've gotten to see that support firsthand in my first year+ as a local news publisher.
Since launching in February 2021, Sioux Falls Simplified has grown to reach more than 2,500 newsletter subscribers, with more than 200 people offering either one-time or monthly financial contributions.
I cannot thank you enough for the support you've shown me. I'm so grateful, and I'm also so fulfilled knowing the work I love to do is helpful to other people. -me, quoting myself. (This is why I do straight news and not opinion stuff, guys. It feels weird.)
I also have big goals to grow this year. Here's where you come in ...  
How you can help me this week
Start with one of four things:
Share this email with a friend and encourage them to subscribe (it's free).
Share this story/website with a local business that's looking for ad opportunities that help share their story with the community.
Sign up for a paid membership and buy in to a smarter Sioux Falls.
Share the Simplified Welcome Guide with someone you know who's new to town. (It's also available in Spanish!)
---
TL;DR
Super simplified stories:
Get your guide to food truck season. That's right, friends. It's food truck season. Both the Argus Leader and SiouxFalls.Business have guides to help get you started.
Catch a free ride to go vote. Sioux Area Metro is offering free rides for voters in the primary election (which is June 7, but you can vote absentee right now).  Also, if you're wondering why there's a constitutional amendment on the primary ballot – or what it's about – Jonathan Ellis with the Argus Leader has your answer right here.
City breaks ground on water reclamation plant expansion. The $215 million expansion will increase capacity by 50%. (I did an explainer a few weeks back on why the price tag on this project went up. Catch that here.)
More tennis courts coming to Tomar Park. The city also broke ground last week on a new 12-court tennis complex at Tomar Park. That project is funded through a public-private partnership between the city and the Sioux Falls Tennis Association. Here's a rendering of what the final product will look like: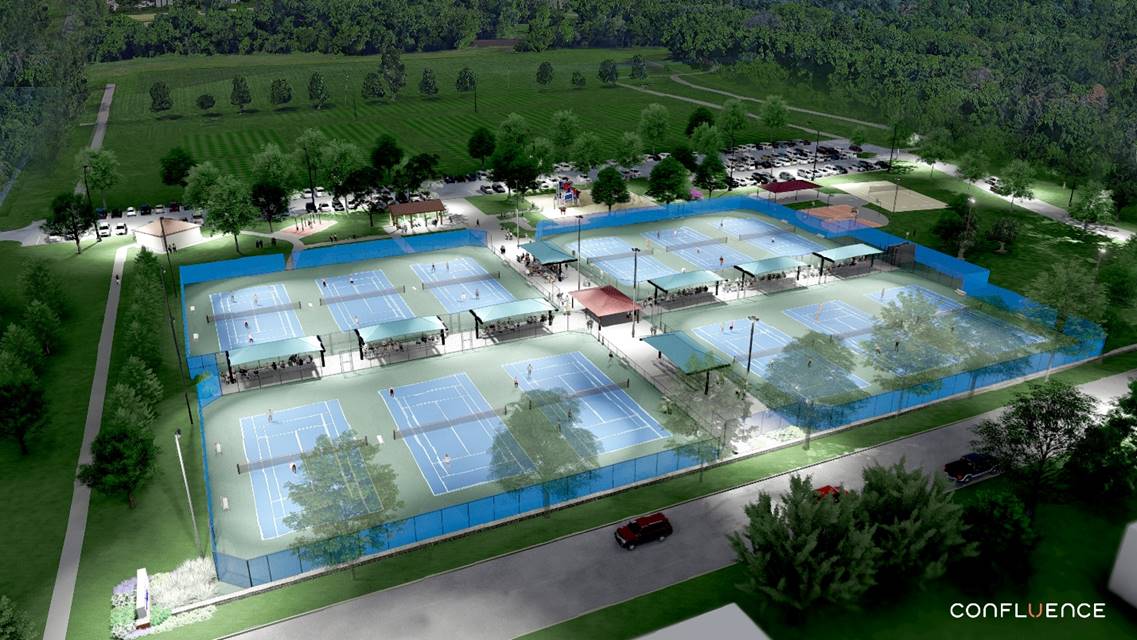 ---
Why a new nonprofit is focused on compost
Simplified: A (relatively) new Sioux Falls resident wants to make composting more common. Enter SoDak Compost.
Tell me more
SoDak Compost Founder Deirdre Appel moved from Brooklyn, New York to Sioux Falls last June.
In Brooklyn, she said there were many options for composting, from city-run programs to community gardens to private services who would collect compostable materials from people's homes.
But when she got to Sioux Falls?
"I just kept running into all these dead ends with it," Appel said.
That's why she launched SoDak Compost this week (which is also International Compost Awareness Week).
Why it matters
Sioux Falls' landfill has the option for people to compost yard waste, but there isn't a community-wide compost option for food scraps.
SoDak Compost is hoping to change that one step at a time, starting with a community compost pilot program, in which individuals and families can bring their scraps to be composted at IronFox Farms (learn more about them here).
Composting food scraps is a way to both reduce the amount of stuff going into the landfill and to produce compost that can then be used to fuel community gardens, Appel said.
"The food scraps that go into our garbage have so much potential, and it's really not trash or garbage at all," she said.
What happens next?
Learn more about the nonprofit and the pilot program here.
---
THIS AND THAT
(Soooo much) stuff to do:
Support diversity in fashion. Last week, I introduced you to a new nonprofit, Rare by Design, which is hoping to use fashion to start conversations about inclusion for people with disabilities and rare diseases. Its first event is this Friday. More information here.
Celebrate Cinco de Mayo. Three words: Chihuahua. Fashion. Show. Oh, and if you (like me) have been singing the "Encanto" soundtrack on repeat, I hear Mirabel will also be making an appearance. The celebration runs 11 a.m. to 7 p.m. (fashion show is at 3:30 p.m.) Saturday at Falls Park.
Support local makers. What better way to round out Small Business Week than supporting some local businesses? Swing by the Convolo from 4 to 7 p.m. Saturday for the "Hello May Market" spring pop-up shop with five local makers.
The ideal wine pairing? Art. The spring Art and Wine Walk is 5 p.m. to 8 p.m. Friday downtown. Local artists will show their work at 31 downtown locations, and wine sampling punch cards are $25. Check the full list here.  
Go to the Falls Park farmer's market. It's back! Grab some produce, some flowers, some coffee, some kombucha, some locally crafted goods. Or just walk around and enjoy the feeling that summer is right around the corner.
Snag a half-price movie ticket. Lloyd Companies is sponsoring half-priced tickets Friday evening at the State Theater (and every First Friday this summer). This week's show is "La La Land." Tickets available here.
Cheer on runners. The annual Avera Race against cancer is Saturday morning. Check out the route here, and go out and cheer on the runners.
---
What I'm falling for this week:
---
Become a member
Has Sioux Falls Simplified made you feel smarter about where you live? Consider buying in to a smarter Sioux Falls by becoming a member and offering financial support to the no B.S. journalism you've been reading here.