Happy Wednesday! Megan here.
Weather check: Snow?
Status check: How's the end of daylight saving time treating you? Kids up super early? Mine too.
This week, I'll tell you about accessibility at the zoo, school data and how the cost to own a vacant building in Sioux Falls is going up.
And now, news:
CITY
How the zoo is working to be more accessible
Simplified: The Great Plains Zoo has a new program to better accommodate sensory needs. And by early next year, the goal is to have an easier way for low-income families to have zoo access, according to Director Becky Dewitz.
Why it matters
The zoo recently became certified with KultureCity, a national organization focused on sensory accessibility and inclusion for people with disabilities.
Dewitz also told City Council Tuesday afternoon about plans to bring the zoo on board with another national organization, Museums4All, through a "Zoo4All" effort. That'd mean people would be able to present their EBT cards for discounted admission rates.
Both of these efforts are part of a broader goal to create greater accessibility.
"We're really trying to become the zoo for all people," Dewitz said.
Get the details on both new programs and next steps here.
---
EDUCATION
Schools missed a year of state-level data, but here's what we do know.
Simplified: Students didn't take state-level assessments in 2020, making year-over-year comparisons impossible, but Sioux Falls has still been tracking student progress in other ways. Here's a look at some of the takeaways.
Why it matters
Looking at 2021 state Report Card data – which posted last month – Sioux Falls is lagging behind the state in English Language Arts and math. But it's hard to say how students are progressing by that metric because 2020 data is missing.
Locally, the Sioux Falls School District's test data shows students are back to where they were scoring in 2019 in reading and math, according to Assistant Superintendent Teresa Boysen.
"I shudder to think where we would be had we gone remote all year," Superintendent Jane Stavem said at the school board meeting Monday.
See a few more takeaways here.
---
TL;DR
Super simplified stories
First application in for medical cannabis dispensary. With less than a week to go until the lottery for five available medical cannabis licenses, only one applicant is in. The city attorney's office on Tuesday declined to release the name of the applicant to Sioux Falls Simplified.
COVID-19 vaccines available for kids 5-11. Both Sanford and Avera are now offering COVID-19 vaccines to kids age 5 to 11. It's a two-dose Pfizer vaccine with one-third the dosage given to adults.
City to break ground on new public safety center Wednesday. The 42-acre campus will include 100,000 square feet of training facilities for police and fire rescue, a public safety answering point, the Metro 911 dispatch center and department administration.
Downtown library hosts 'War Comes Home' exhibit. The exhibit features private correspondence from almost every major conflict in U.S. history, pairing historic letters with either a contemporary letter or email. It'll be available to view at the downtown library through Dec. 17.
Project to build tiny homes for veterans to launch Monday. A planned project in partnership with the Veterans Community Project kicks off with a launch event Monday at Dada Gastropub. It aims to bring about 30 tiny homes to a northwestern Sioux Falls intended to house veterans.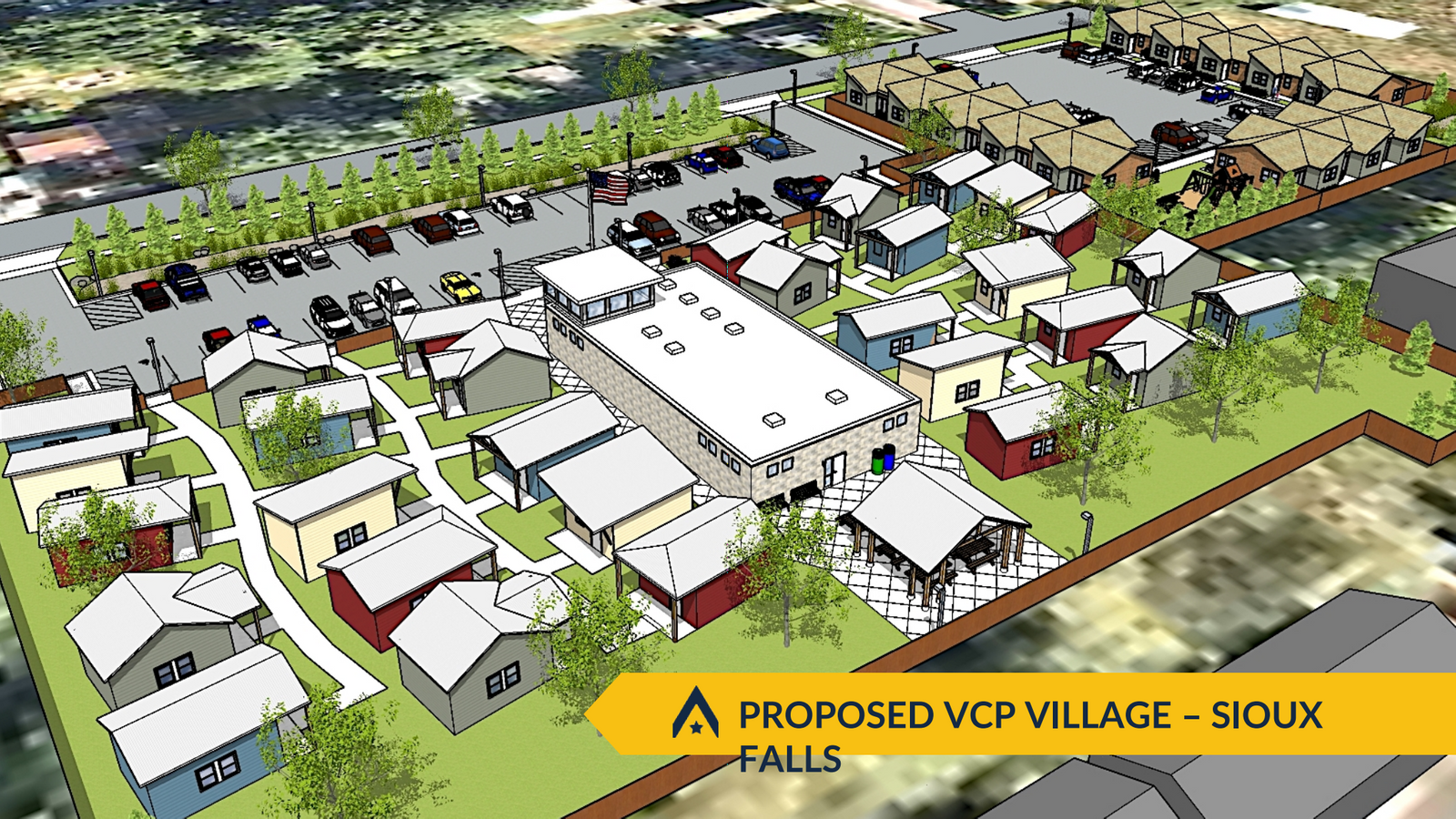 ---
SIMPLIFIED PRESENTS
Ask me about advertising in the Sioux Falls Simplified Welcome Guide
This is an ad from Sioux Falls Simplified.
Simplified: I (Megan here) have a hypothesis that people who feel welcome in their community are more likely to be civically engaged. I'm testing that hypothesis with a welcome guide coming out in early 2022.
Tell me more
There's much more to come on this guide, and I'll be sure my Sioux Falls Simplified subscribers are the first to see it.
But, I also want you guys to be the first to know about the unique advertising opportunities available in this new publication.
Why it matters
My goal is to create a Simplified guide to Sioux Falls from how it's governed to community resources to local businesses worth supporting.
I also want this guide to be an opportunity for local businesses to reach new audiences, both in the new people moving to town and in historically under-covered populations. (Again, more to come, but I'm partnering with the Multi-Cultural Center to translate the guide, as well).
If you're interested in learning more...
Reach out! You can catch me at megan@sfsimplified.com.
---
CITY
The cost to own a vacant building in Sioux Falls is going up
Simplified: City Council voted 8 to 0 to raise the cost of owning a vacant building in Sioux Falls. It's part of an effort to encourage owners to either fix up the properties or sell.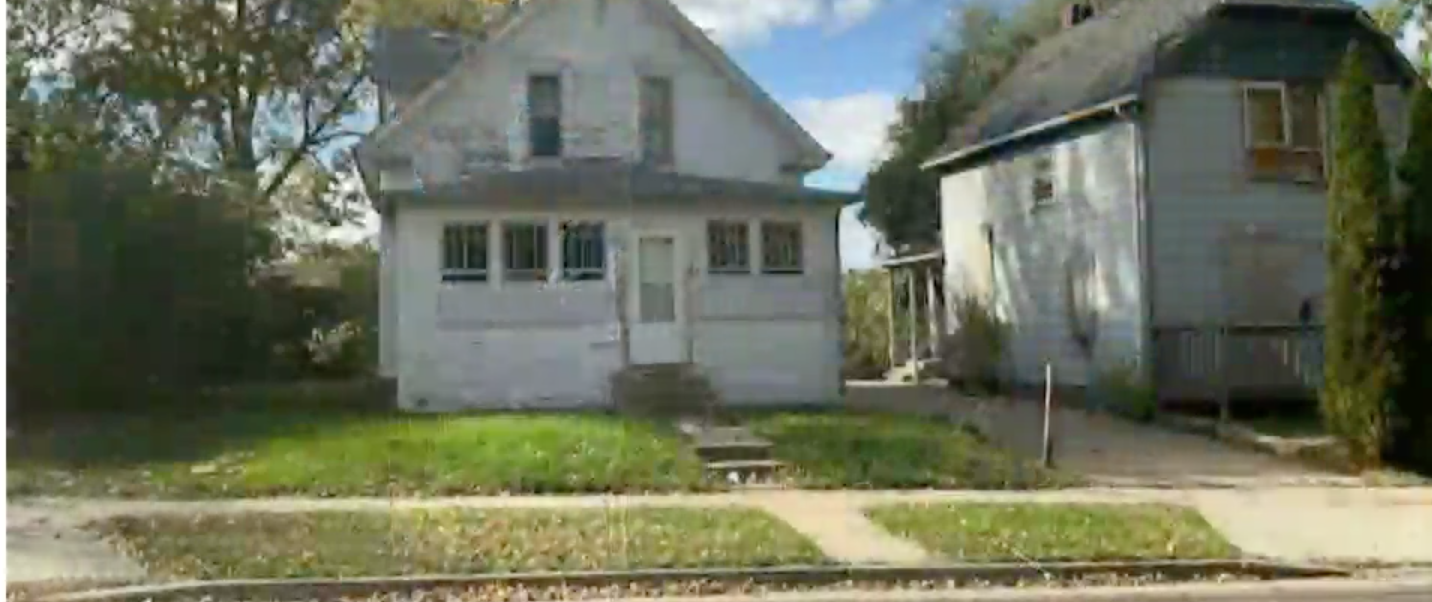 Why it matters
Fees went from $200 to $1,000 annually for vacant properties, and properties in historic districts would see an increase to $2,000 annually.
An amendment from Councilor Curt Soehl, and passed by councilors, added an additional increase of $1,000 each year if the property remains vacant.
Right now, there are about 50 properties registered as vacant, but Soehl said the actual number is likely much higher.
Hear from city councilors on their thoughts.
---
THIS AND THAT
Stuff to do:
Get crafty. The Sioux Empire Arts & Crafts Show will bring makers from across the Midwest to the fairgrounds. Hours run noon to 8 p.m. Friday and 9 a.m. to 5 p.m. Saturday.
Think forward. The Sioux Falls Development Foundation annual meeting takes place Wednesday (tonight) 4:30 p.m. to 6:30 p.m. at the Holiday Inn City Centre. The theme is "Today we build tomorrow." RSVP here.
See some art. The Ipso Gallery at Fresh Produce is hosting an opening reception for the "Good Form" gallery exploring our relationship to sports. Reception is from 6 to 8 p.m. Friday at Fresh Produce.
Wear sweaters. It's ugly sweater season. Woodgrain is celebrating with the release of "DAD SCHWEATER" (yes, all caps), a Schwartzbier-Style Dark Lager. Wear your worst dad sweater 3 p.m. to 10 p.m. Wednesday at Woodgrain.
---
What I'm falling for this week
Tracking Sioux Fallsians' love-hate relationship with snow.
Pumpkin pie
---
Become a member
Has Sioux Falls Simplified made you feel smarter about where you live? Consider buying in to a smarter Sioux Falls by becoming a member and offering financial support to the no B.S. journalism you've been reading here.