Happy Wednesday! Megan here.
Weather check: It'd be pretty nice if it wasn't for the wind
This week, buckle up, it's newsy! But don't worry– I kept most of it short and sweet. You'll learn how the city is looking to improve declining recycling rates, and you'll find the latest on the county's challenge to figure out what to do with the fairgrounds. Plus, meet a new local leader and catch up on lots of Super Simplified city and community stories.
Stop putting your recyclables in plastic bags
Simplified: The City of Sioux Falls wants to remind you that plastic bags cannot be recycled as recycling rates decline citywide.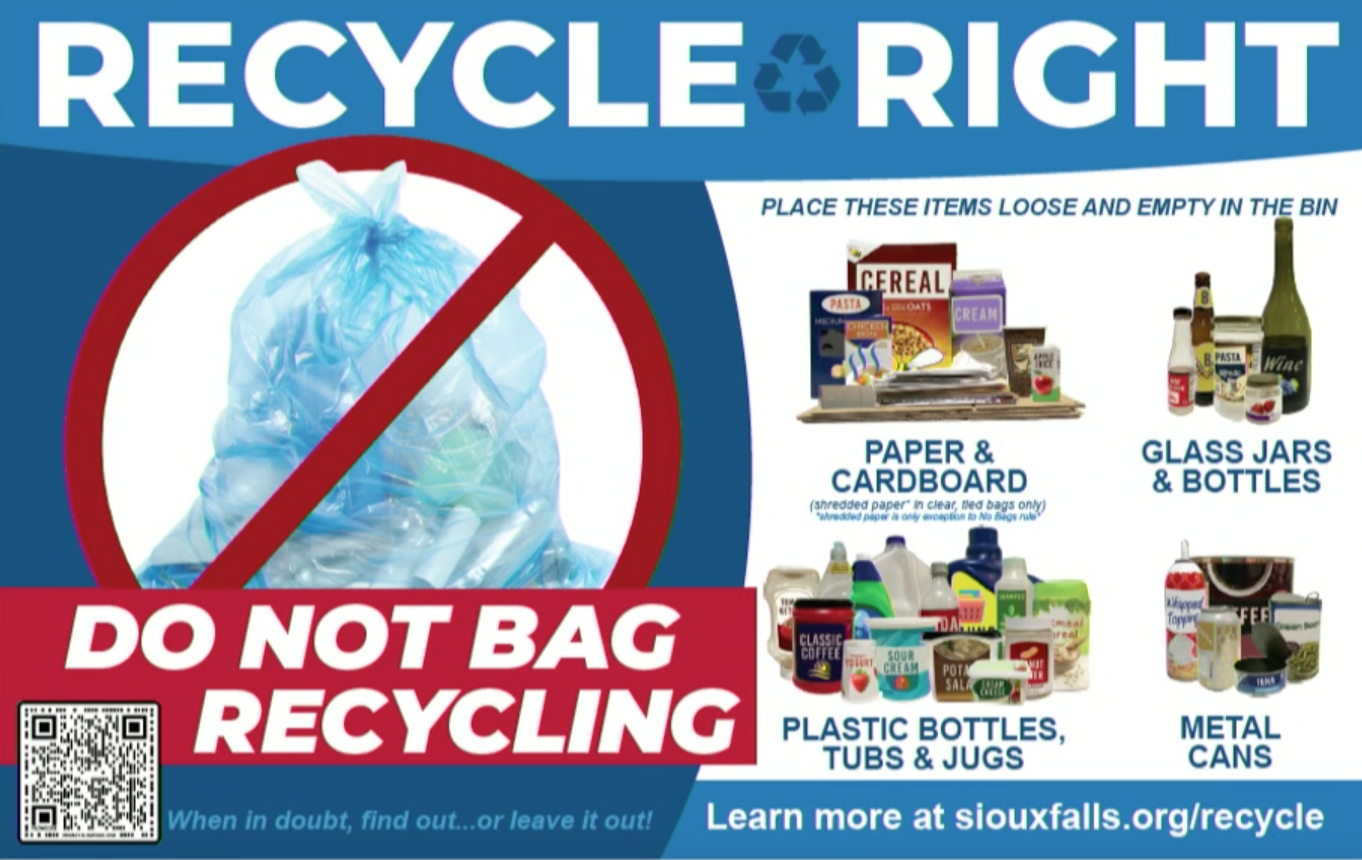 Why it matters
The city has seen recycling rates decline in recent years after a peak in 2018 when 23.4% of waste was diverted to recycling. By the end of last year, that rate had dropped to 18.7%.
A waste characterization study conducted by HDR this spring showed that as much as 20% of waste headed to the landfill could have been recycled.
The city, as well as waste haulers and Millennium Recycling, are working to better educate the community on recycling. It's an issue the city is taking very seriously, Public Works Director Mark Cotter said. A big part of that is reminding people that plastic bags cannot go in the recycling bin.
"Any bagged recycling does go to the landfill," Sustainability Coordinator Holly Meier said. "So, if you're really working hard to recycle, but you're bagging it, it's pretty much like you're not recycling at all."
---
How the county is trying to get full ownership of the fairgrounds
Simplified: The Minnehaha County Commission on Tuesday unanimously voted to take legal action to figure out if there's a way around the restrictions on what the county can do with the W. H. Lyon Fairgrounds. Essentially, the goal is a "clean title," as Commissioner Gerald Beninga put it.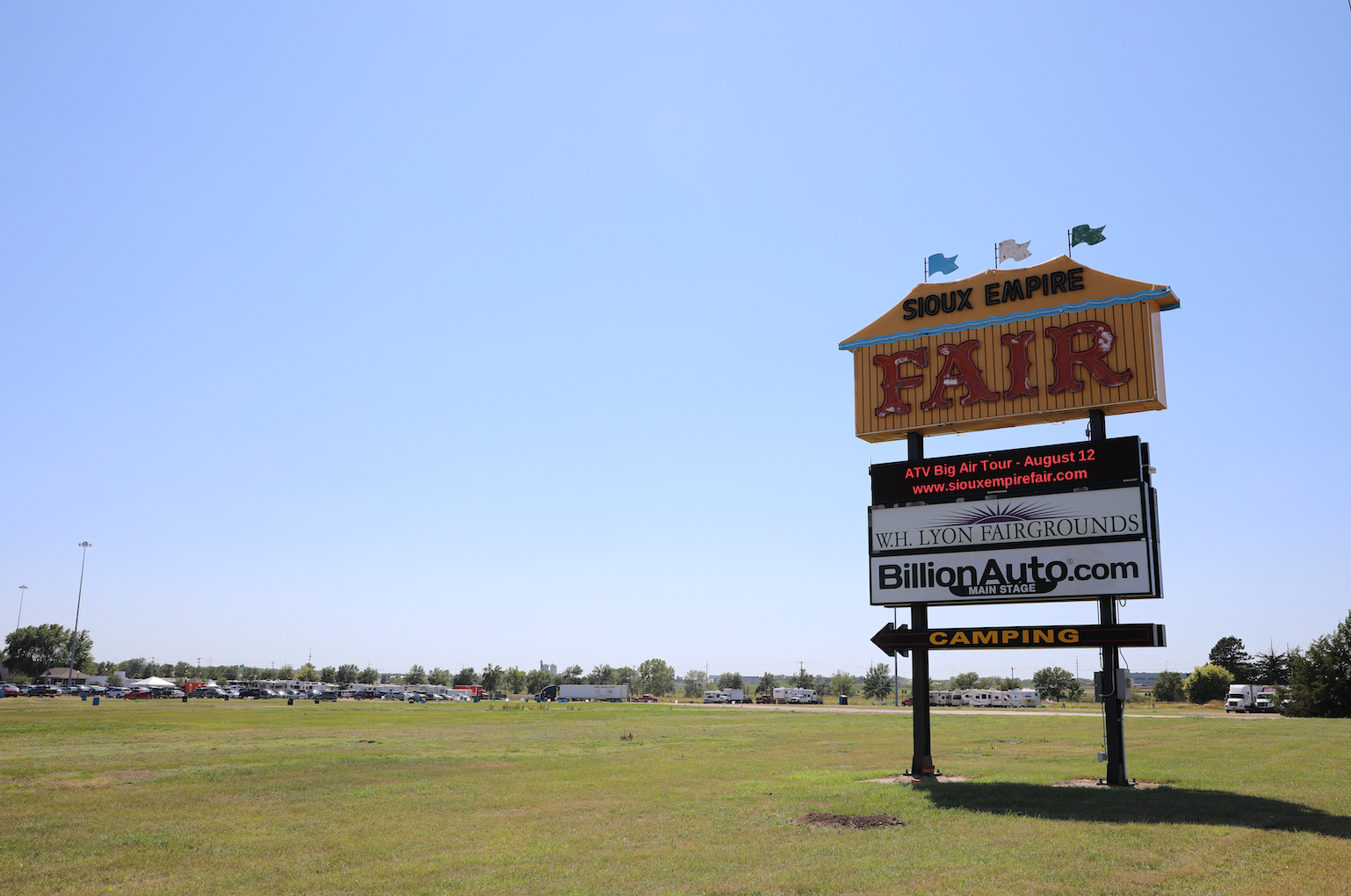 Why it matters
When Winona Axtell Lyon donated the nearly 50-acre plot of land in 1938, the gift came with lots of strings attached – including a stipulation that if the land isn't used for the fair, its ownership goes back to Lyons's heirs.
That's posing a problem for the county as it tries to figure out what to do with aging fairground facilities, not enough money to replace them and even potential buyers of the property.
It's possible, though, that a 2005 state law could be the answer to getting around some of the restrictions placed on the original gift of the land if the county can prove those restrictions are "impossible or impractical," according to Eric Bogue, chief civil deputy state's attorney for the county.
"It's a great start for us to take ownership of this property and do what's right for the community," Commissioner Dean Karsky said.
---
TL;DR
Super Simplified Stories
Police scanner to go dark. The Sioux Falls police department, Minnehaha County sheriff's office and law enforcement agencies in Rapid City announced Friday plans to move to encrypted radio communications channels. That means the days of tuning into the police scanner are numbered. Public safety officials say it's to help keep officers safe, and while it'll make it harder for journalists (including feeds like Argus911 and Tea Storm Chasers) to inform the public up-to-the-minute, Sheriff Mike Milstead is promising transparency from law enforcement. The Dakota Scout has more on what this means.
New rental rules move forward. The City Council took the first step to passing new rules regulating both short- and long-term rentals. It now moves on to final approval next week, though it's possible we'll see some amendments or follow-up after Councilor Greg Neitzert expressed concern about the impact short-term rentals may be having on housing stock. Here's a look at what those proposed changes would mean.
Go adopt a pet. Lloyd's leasing team at 605-334-RENT is covering $50 toward every dog adoption and $10 toward every cat adoption at the Sioux Falls Humane Society until Nov. 17 (or while funds last).
Stick a magnet to your pipes. The city is looking to take inventory of all the lead pipes in the city as part of a federally required survey. All you have to do is stick a refrigerator magnet to your water pipes. If it sticks, it's not lead. There are a few other tests you'll want to do. Learn more (and report your findings) here.
---
Meet Tea's new city administrator
This is a paid piece from the Sioux Metro Growth Alliance.
Simplified: The City of Tea has a new city administrator, and he's bringing lots of regional experience to what's a relatively new position for the fast-growing community. Meet Justin Weiland.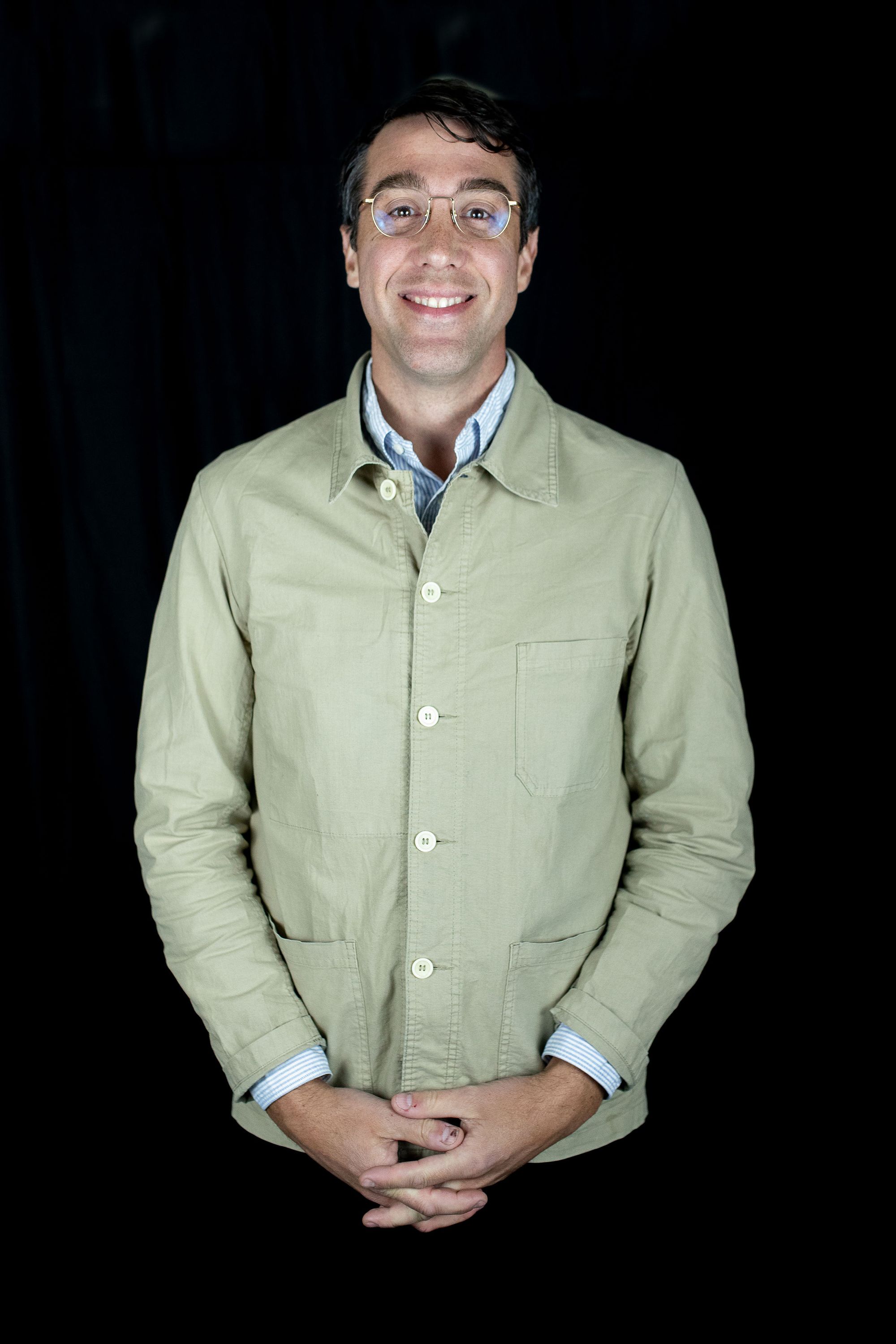 Why it matters
Weiland has spent the last 13 years as the city administrator of Dell Rapids, and city leadership in Tea sought him out specifically to fill the role, which he took over at the end of September.
While Dell Rapids has long had a full-time city administrator, it's a relatively new position within Tea's municipal government. Weiland said he hopes to cement the role as an integral part of the community.
Weiland's first priority is to listen, learn and build trust within the Tea community. Down the line, he'd also like to increase the community's focus on quality of life investments like parks, trails and other amenities.
"This community has done a really good job of planning for their development," Weiland said. "I'm looking forward to working with our staff to continue creating an environment where we can continue to grow in a positive way – not just to grow for growth's sake."
---
More Super Simplified Stories
Catch a first-of-its-kind local fashion show. The Transformation Project is hosting the state's first gender inclusive fashion show, "Transforming the Runway," starting at 6:30 p.m. Thursday at Icon Lounge. See fashions from local designers in an event focused on promoting inclusivity, education and awareness of gender diversity. Learn more and find tickets here.
Ice cream on the move. The Washington Pavilion has acquired Parlour Ice Cream House on Main Avenue directly across the street from the pavilion. The shop's new home will be in the soon-to-be-remodeled concessions area in entrance of the Kirby Science Discovery Center, which will reopen as Parlour House in December. Parlour ice cream will also be served during Orpheum Theater Center events and at the Washington Pavilion's new retail space when it opens at the Steel District in 2024.
Share your thoughts on Kuehn Park's new pool. If you want to weigh in on the future pool at Kuehn Park, now's your chance. Miss the public information session? That's OK. You can still fill out this survey to give your feedback.
---
ICYMI
More Simplified News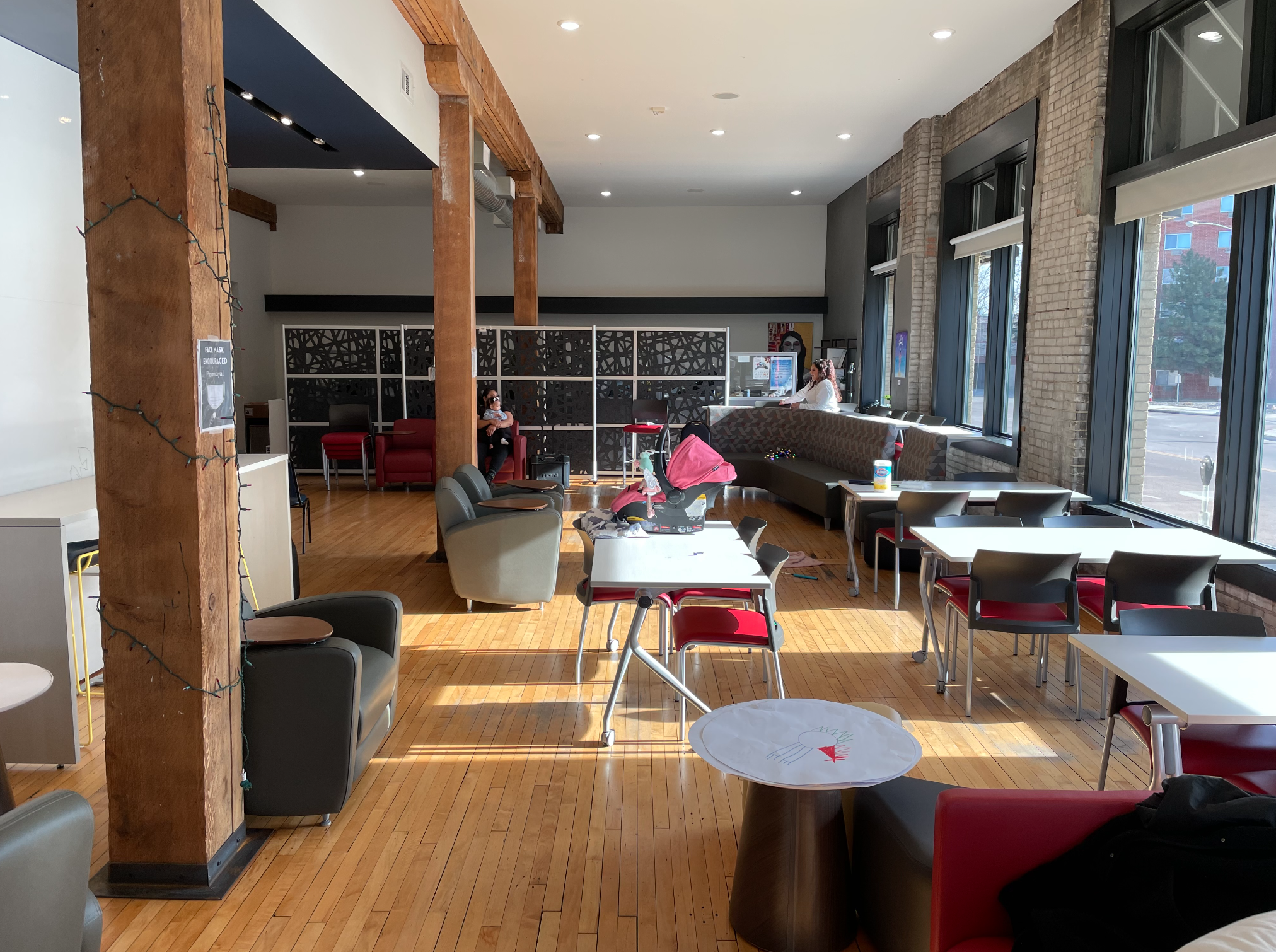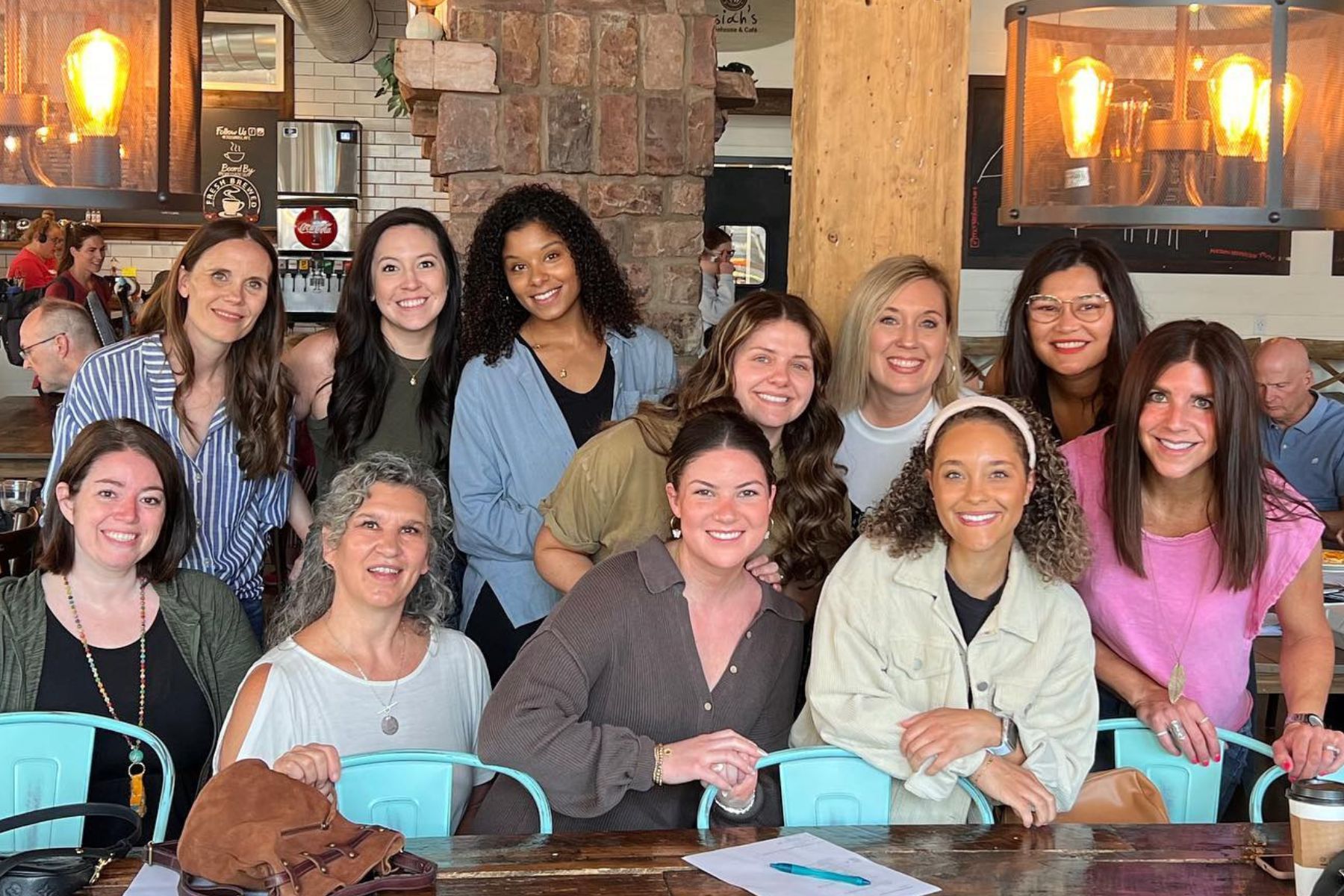 THIS AND THAT
What I'm falling for this week:
---
LIKE WHAT YOU'RE READING?
How to support Sioux Falls Simplified
Has Sioux Falls Simplified made you feel smarter about where you live?
Here are a few ways to ensure this smarter, easier local news outlet is here to stay:
Become a member. Consider buying into a smarter Sioux Falls by becoming a member and offering financial support to the no B.S. journalism you've been reading here.
Give a one-time gift. Not ready to commit to a membership? That's OK! If you want to help in a smaller way, you can give a one-time gift via buy me a coffee. :)
Advertise with us. Tell the "simplified" story of your business to your target audience. Want more info? Reach out to Sales & Socials Director Olivia Bertino at olivia@sfsimplified.com or check out our media kit.
---
Reach out
What story do you want to see simplified? Falling for something local? Send any news tips, attaboys, missed typos or tips for hemming jeans to megan@sfsimplified.com.
---
Thank you
Thank you to Sioux Falls Simplified sponsors, including the Sioux Falls Development Foundation, Sioux Empire United Way, the Sioux Falls Area Community Foundation, Barre3 Sioux Falls, Midco, the Great Plains Zoo, the Sioux Metro Growth Alliance and Voyage Federal Credit Union. When you support them, you're also supporting Sioux Falls Simplified.