Happy Wednesday! Megan here.
Weather check: Are you a clinging-to-summer person, or a bring-on-sweater-weather person? Because depending on the time of day, you're in luck.
Health and wellness check: Feeling OK? My daughter had to quarantine this week after an exposure at daycare – and I suspect I'm not the only parent in that situation right now. (Also, that means she's been bopping around all week "helping" while I work, so feel free to send any typo complaints to her.)
This week, I'll tell you the latest pandemic news, Mayor Paul TenHaken's big announcement and how many kids go to Sioux Falls public schools. Oh, and have you seen those big "happy birthday" signs in people's yards? I'll introduce you to some of the folks behind them.
And now, news:
HEALTH
Delta variant brings second-highest peak of pandemic
Simplified: Sioux Falls has more than 1,500 active COVID-19 cases right now, with the delta variant as the primary strain. Health officials say without vaccines it'd be much worse, but as hospitals fill, they're bracing for a tough winter and urging people to get their shot.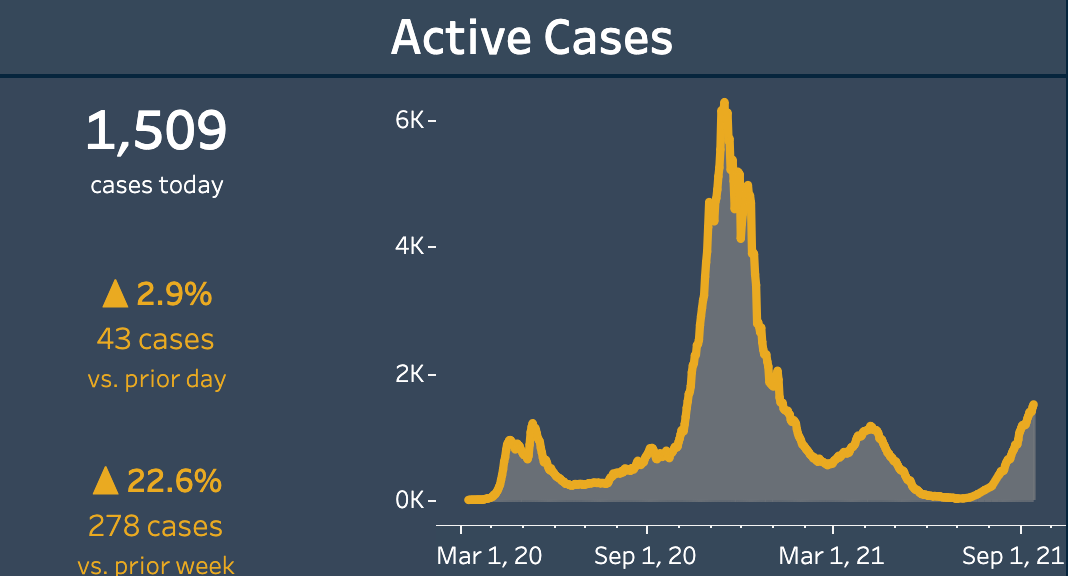 Why it matters
About half of eligible Sioux Falls residents are vaccinated right now, according to city data.
No major side effects have been recorded locally, Public Health Director Dr. Charles Chima told the City Council Tuesday.
Hospitals are full, but it isn't just coronavirus patients. Avera Chief Medical Officer Mike Elliott said McKennan's intensive care unit is between 95 and 100 percent full, and part of that is because of other illnesses or people who delayed surgeries during the last year.
Vaccines have helped, officials say. The vast majority of people hospitalized for COVID-19 – around 80 to 90 percent, Elliott said – are unvaccinated.
Twenty-eight Sioux Falls residents have died due to the coronavirus since vaccines became widely available in April.
"Every discussion about mitigation strategy should start with, let's help everybody get vaccinated," Elliott said, adding that the risk of being in intensive care is 29-times lower for a vaccinated person than an unvaccinated one.
Flu season. And here's what else doctors had to say.
---
CITY
TenHaken announces run for second term
Simplified: Paul TenHaken wants another four years at the helm of Sioux Falls city government. He announced his run for a second term during a press conference Monday.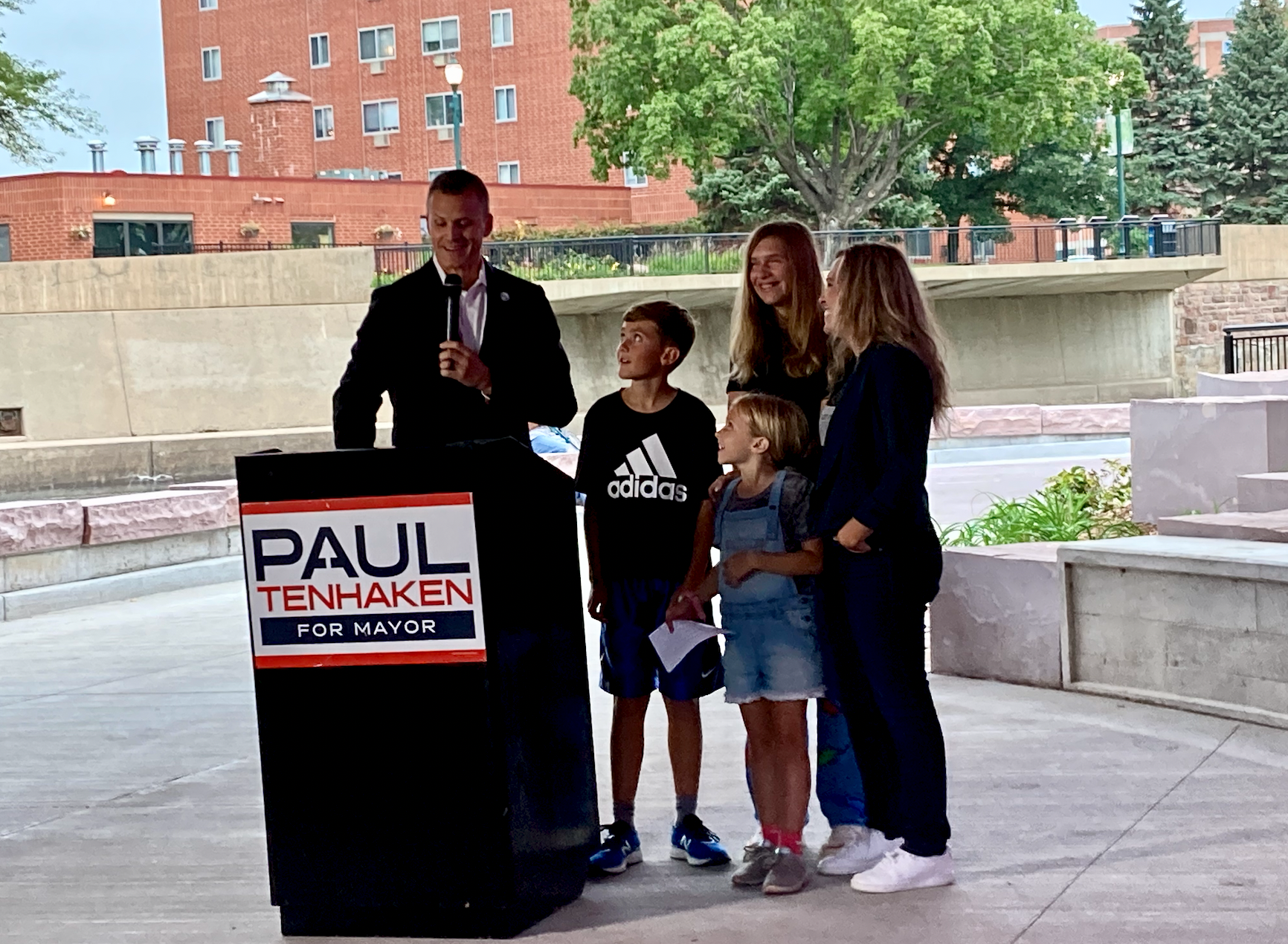 Why it matters
TenHaken's first term was eventful to say the least. He oversaw the aftermath of flooding, tornadoes and navigated the coronavirus pandemic.
Historically, incumbents win in these situations. An incumbent hasn't lost a bid for re-election since 1974, according to City Clerk Tom Greco.
TenHaken also wants to focus on "keeping Sioux Falls investable" and encouraging what he calls "public entrepreneurship" with pilot projects like on-demand transit.  
"By all metrics, we are booming ... There's excitement in Sioux Falls right now that's really fun to be around," TenHaken said.  
Learn more on TenHaken's future vision.
---
EDUCATION
Sioux Falls schools saw fewer kids last year. Has enrollment rebounded?
Simplified: Sioux Falls' enrollment dipped during the height of the pandemic. A year later, it appears to be leveling out, though early numbers show fewer elementary students and more high schoolers.
Why it matters
Sioux Falls lost students during the pandemic. Enrollment dropped by 274 students from fall 2019 to fall 2020, according to the school district.
It's too soon to say what the official fall enrollment count will be. The state collects that data near the end of September each year.
But, preliminary numbers show the district holding steady in the number of students at about 24,100, an increase of about 30 kids year-over-year.  
Kindergarten was expected to see an increase – and it did – but the proportion of 5 and 6 year olds matched the usual trend, said Doug Morrison, director of innovation. That means the theory that more parents held kids back doesn't offer a full explanation.
"There's a little bit of mystery as to what that was," Morrison said.
---
Stuff to watch:
School medical cannabis rules. The Sioux Falls School District unanimously approved the second and final reading of a new policy detailing a medical cannabis plan. You can read that policy here.
Forward Sioux Falls. The economic development effort exceeded its fundraising goal by more than $1 million for a total of more than $16.1 million. That money will help create new jobs, housing units, investments and property tax revenues, per a release from the group.
Ski-sons greetings. Great Bear's new chair lift is installed and ready for winter. You can get an early look (and take it for a spin) during the upcoming preseason sale and OctoBEARfest event Oct. 15-17.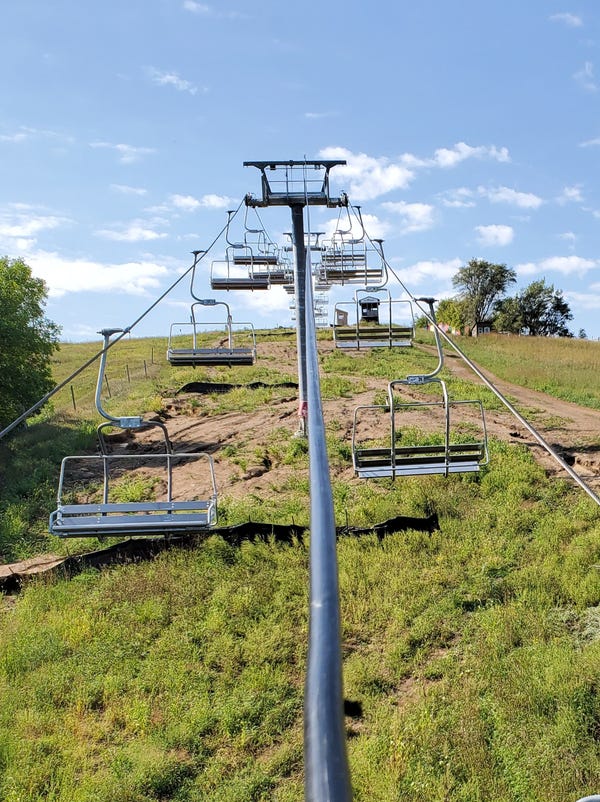 ---
SIMPLIFIED PRESENTS
How Silverstar is supporting local student athletes
This is a paid piece from Silverstar Car Wash
Simplified: Silverstar Car Wash has a new partnership with Metro Sports TV, an online service streaming several Sioux Falls-area high school football games.
Why it matters
This partnership is the latest in a series of instances where Silverstar has supported community sports teams.
Each game streamed on Metro Sports TV will have a top athlete selected as a "Silverstar of the Game."
The partnership also supports Silverstar's belief that "our communities make us all strong," said Andrea Vetos, regional manager for Silverstar.
"For Silverstar, involvement in our communities are key to our success," Vetos said. "Metro Sports understands when we support our student-athletes, it makes our community stronger, and that made for a great partnership."
How to watch games and where to find a Silverstar location near you.
---
COMMUNITY
Meet the people behind the celebratory yard signs around town
Simplified: You've probably seen them around town: "Happy 80th Birthday, Betty!" or "Welcome back to school!" in two-foot-tall, colorful letters. Meet the people who brought the yard card trend to town.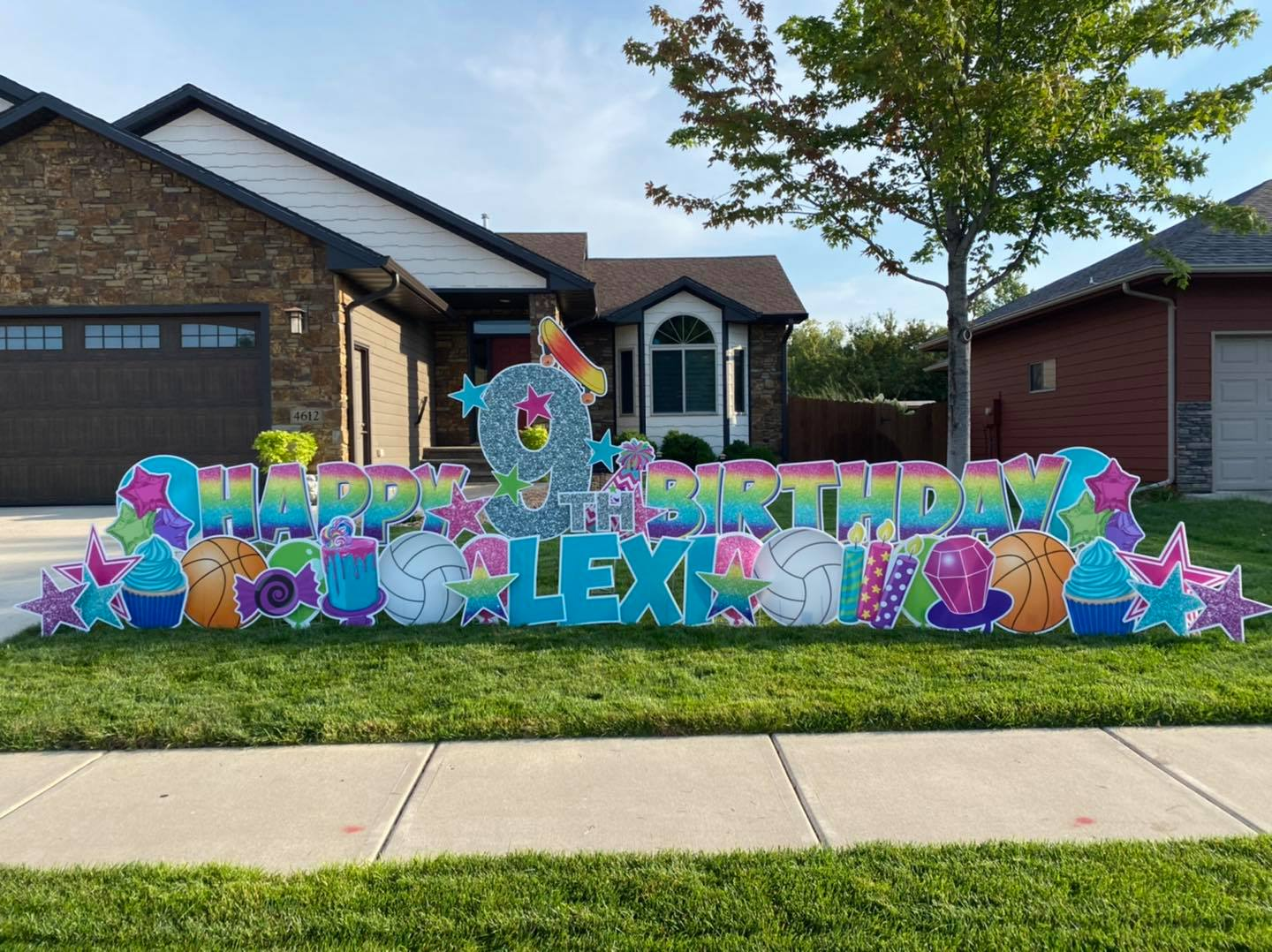 Why it matters
The yard cards have been around for at least a few years, but the rise in drive-by and outdoor celebrations during the pandemic really put them on the map nationwide.
Carly Logan opened a Sign Gypsies franchise in Sioux Falls in April 2019 after seeing the yard cards on a trip to Arizona. A year later, she was maxing out the number of signs she could rent at one time because demand was so high.
Jeannie and David Johnson tried to rent the yard signs for their daughters birthday in May 2020, and when they struggled to find availability, they saw an opening to bring another franchise, Card My Yard, to town a few months later.
Even as things reopen, both franchisees say they continue to see demand for yard cards.
"The pandemic made people more aware of this type of service, and I think more people are using it," Jeannie Johnson said.
What's the appeal of a yard card? And see some example displays.
---
THIS AND THAT
Stuff to do:
---
What I'm falling for this week:
Open windows all day long
---
Become a member
Has Sioux Falls Simplified made you feel smarter about where you live? Consider buying in to a smarter Sioux Falls by becoming a member and offering financial support to the no B.S. journalism you've been reading here.