Happy Friday! Megan here.
Wait, what day is it? Yeah, I know I was just in your inbox, but I'm here again as promised with some fun Friday news (and a brand-new weekly feature that'll help you "Get Smart" and meet new folks in the community).
Weather check: Super hot. Drink water, wear sunscreen, make sure your pets are OK.
This weekend, I've got an update for you on some cool, techy stuff happening at Sanford. Plus, don't miss the very first "Get Smart" feature – this week's guest is Mayor Paul TenHaken. And, of course, I've got a roundup of local events for ya.
And now, news:
Get smart about Sioux Falls with Mayor Paul TenHaken
Have you ever wondered what it's like to be the mayor? Want to feel a little smarter about Sioux Falls? We had a chat with Mayor Paul TenHaken about his job, his background and the movie "Freaky Friday."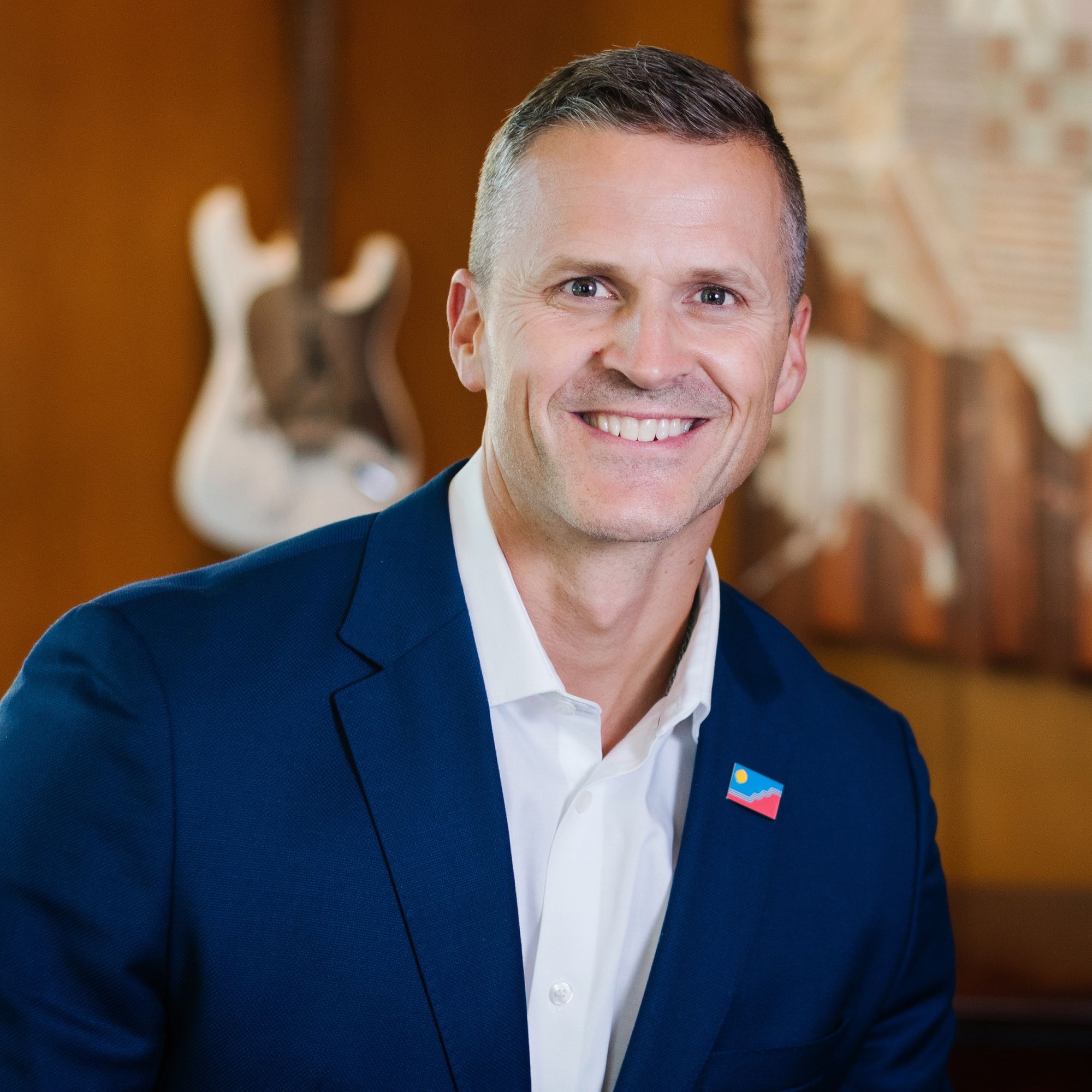 All responses are quotes from TenHaken.
How did you "get smart" about Sioux Falls? – i.e. what in your background or in your own research or activities prepared you for your job as mayor?
The only way to really prepare for a role like this is to spend a lot of years being active and engaged in the community.
It's hard to substitute that experience of living, working, and playing in the community you want to lead and the perspective that it brings you on the issues of the day.
Serve on boards, volunteer, shop local, use our parks system, follow local media, meet with other community leaders – immersing yourself in a community is the best way to fully understand it.
We're all about simplicity here. Can you describe what it's like to be mayor in 10 words or less?
Stress inducing, patience building, horizon broadening, and so incredibly rewarding.  
What's something people most often misunderstand about your job? And if you could politely correct them, what would you say?
My calendar!
In our form of government, I serve as the chief executive of the city, meaning in addition to some of the more ceremonial duties of a mayor, I oversee a 1,300 employee organization with a $650 million budget.
As a result, I get dozens of requests each week for various meetings, a quick coffee, a phone call, stop by an event, etc. My calendar is a train wreck, so I have to say no a lot, which is not easy for me to do.
If you could switch places for a day ("Freaky Friday"-style) with another city employee, whose job would you want to have, and why?
I love this question. I think I could crush being a lifeguard for a day.
I also really enjoy doing ride-alongs with our police department and find their work challenging but very rewarding.
Want to see even more?
---
How Sanford's new partnership could bring AI to local clinics
Simplified: Sanford Health this week announced a partnership with a data-focused startup called Dandelion. The hope is that Dandelion will be able to use Sanford's data to help developers make artificial intelligence tools that help doctors – tools that Sanford will get first dibs on whenever they're developed.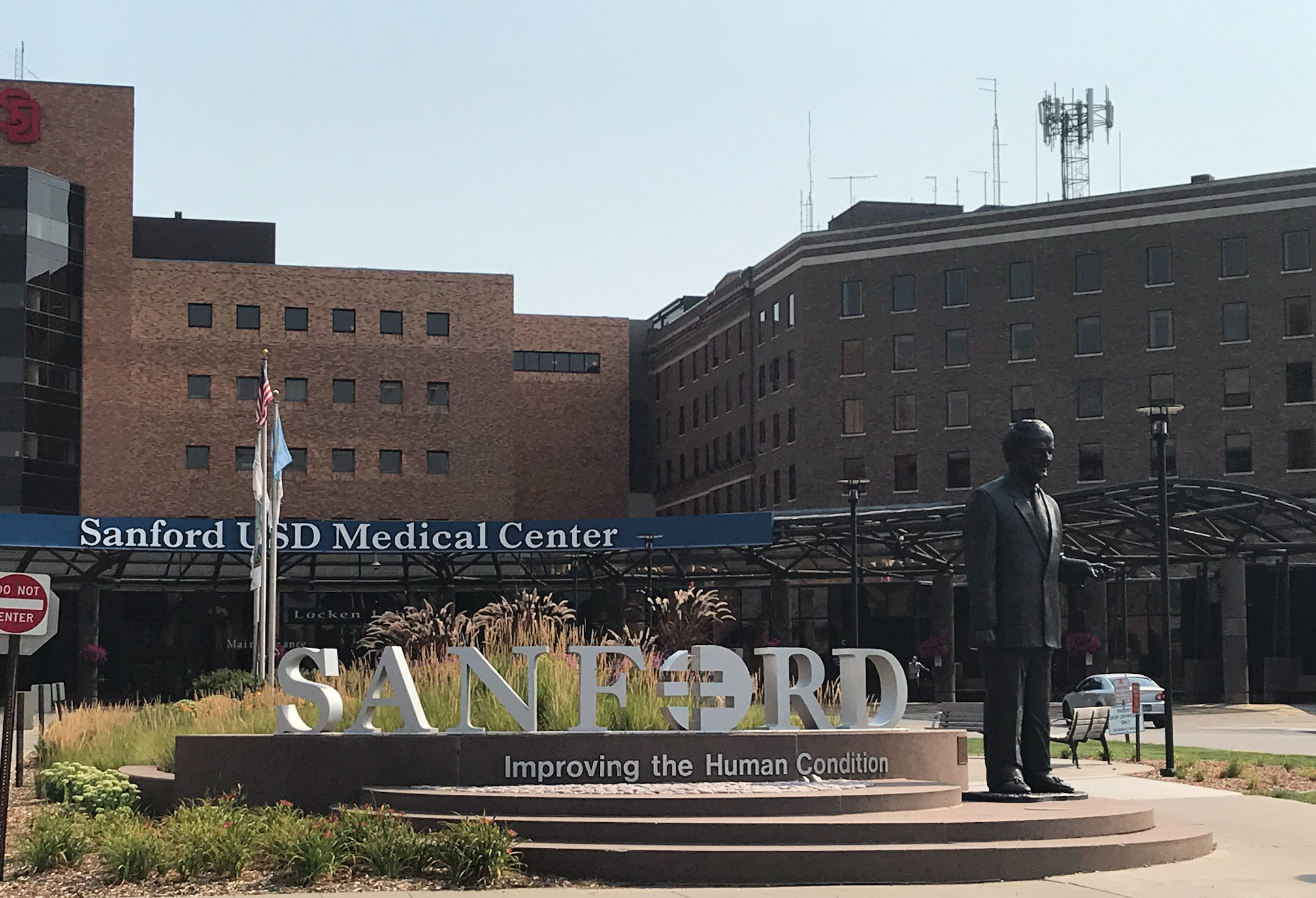 Why it matters
Sanford's partnership will mean Dandelion will have access to data that includes rural populations – a group historically left out of this type of medical technology research, said Kent Lehr, Sanford's chief business development officer.
The hospital system gets to decide what data are released depending on the types of artificial intelligence projects a developer might be working on. All data will be de-identified, so no identifiable patient data will be shared. And no data will leave Sanford's control, Lehr added.  
Dandelion's partnership with Sanford, as well as with other hospital systems, is focused on working quickly to help in the development of AI tools that help doctors.
"Not only will we use Dandelion to help in the development of these tools, but then we'll be the first to get them in the hands of our clinicians," Lehr said.
Tell me more about the partnership
And what happens next? More here.
---
TL;DR
Super simplified stories
Pools set closing dates. The telltale sign that summer's coming to a close soon. Frank Olson pool will close Aug. 7, followed by Drake Springs and McKennan on Aug. 12. Terrace Park and Kuehn Pools close Aug. 14, and Laurel Oak closes Sept. 4.
---
EVENTS
---
Become a member
Has Sioux Falls Simplified made you feel smarter about where you live? Consider buying in to a smarter Sioux Falls by becoming a member and offering financial support to the no B.S. journalism you've been reading here.