Happy Friday! Megan here.
First things first, this issue is brought to you by Millennium Recycling.
Millennium Recycling accepts single-stream recyclables from waste haulers, residents, and commercial sources across the region. As Sioux Falls grows, they continually educate and innovate to help our community recycle more! Learn what you can (and can't) recycle on their helpful blog here.
✅ Oh hey! Have you seen our statewide election guide? It's got information on statewide legislative races across all 35 districts in the state, ballot measure details and more to come.
Weather check: Crisp and chilly during the day, legit freezing at night
This weekend, Intern Olivia will introduce you to a new group in town looking to bring sustainable businesses together. You'll also get smart about Sioux Falls history (and a new book that can help you learn even more). And, of course, we've got our Super Simplified Stories and our weekly roundup of events.
And now, news:
Get smart about Sioux Falls history with Patrick Hicks
Patrick Hicks is one of the two people (Jon Lauck being the other) behind a new anthology about Sioux Falls history. The book is called "City of Hustle," and it released earlier this week. Sioux Falls Simplified sat down with Hicks to talk about the book, history and where he'd go if he found a time machine.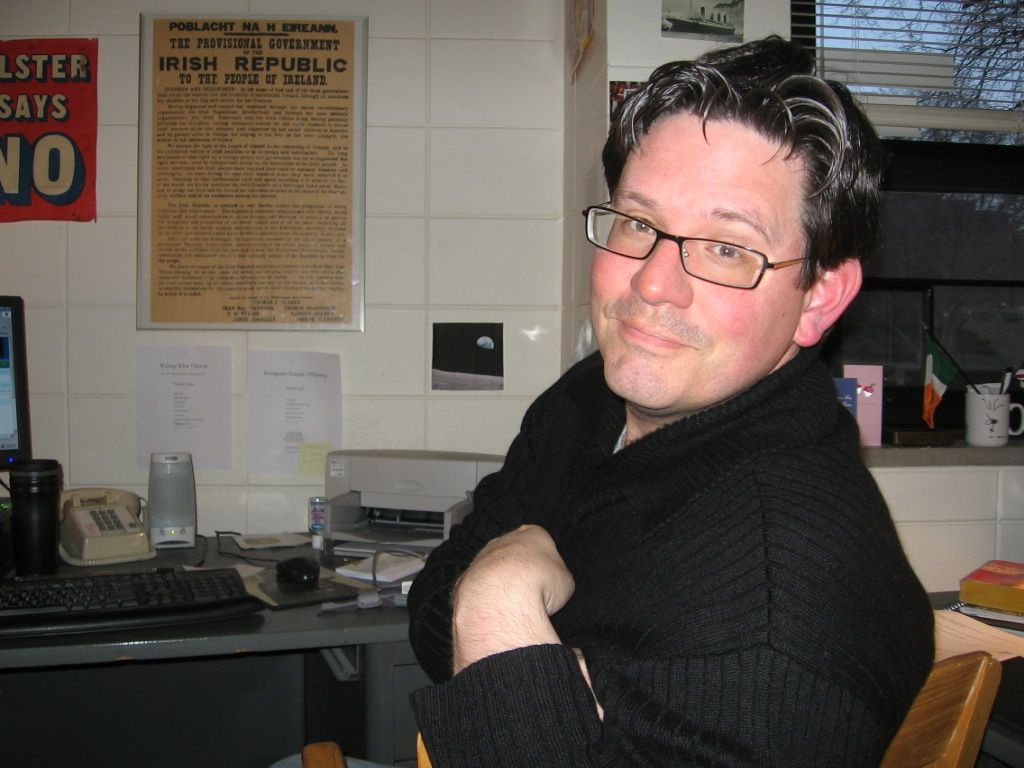 Answers have been edited for length and clarity. Responses are direct quotes from Hicks.
How did you 'get smart' about writing books – i.e. what in your background or in your own research/activities prepared you for work on "City of Hustle"?  
I really love essays that teach me something new, and I admire writing that is well-informed and inviting. That's the tone we wanted to strike in City of Hustle.
We wanted readers to feel like a friend was telling them something new about Sioux Falls—something maybe they'd never heard before.
There are many excellent writers in Sioux Falls, so it was just a matter of reaching out and asking if they'd like to join us. Happily, many of them did.
We're all about simplicity here. Can you describe the book in 10 words or less?
An un-put-downable collection of essays about Sioux Falls.
What's something people often misunderstand about Sioux Falls' history? (And, if you could politely correct them, what would you say?)
There is a richness to our history that, I think, isn't well known. There are so many fascinating stories and lives that have called this place home.
Did you know Theodore Roosevelt loved Sioux Falls? I sure didn't. He loved coming here.
And did you know that—at one point in time—only Milwaukee brewed more beer than Sioux Falls?
There are so many things about our city that aren't known. This anthology will delight and surprise readers.
And learn how you can find City of Hustle.
---
This nonprofit wants to make it easier to find and support 'green' businesses
By Olivia Bertino
Simplified: Building Sustainable Connections is a new nonprofit that's working to help businesses make more sustainable decisions. Here's what the organization wants to do for Sioux Falls.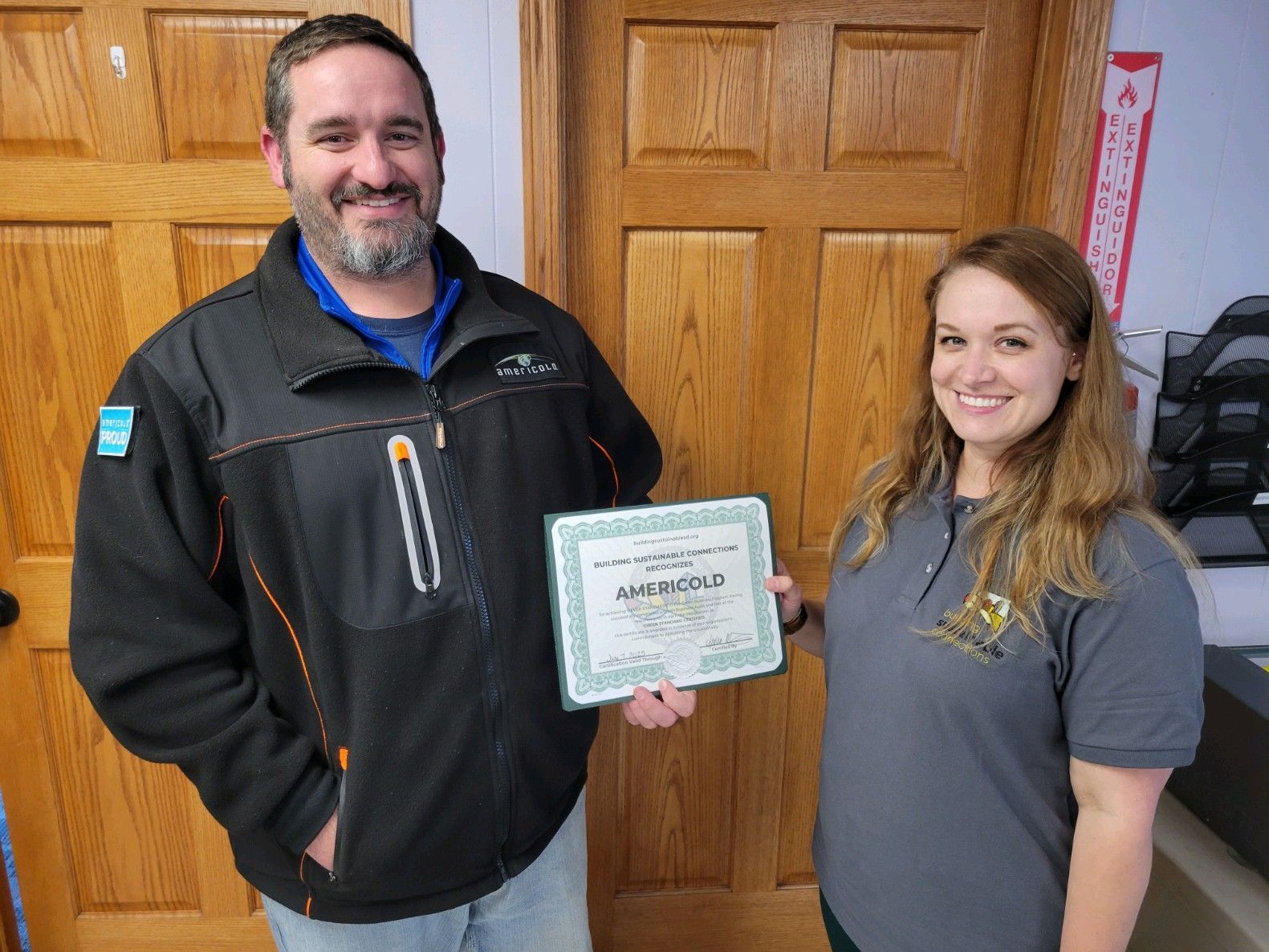 Why it matters
The new nonprofit launched on Earth Day of this year with the goal to give more sustainable businesses a platform for their initiatives, Founder and Executive Director Amber Lively said.
Building Sustainable Connections is starting a Green Business Directory to compile a list of businesses in Sioux Falls that have taken sustainable initiatives.
Lively said the directory and the certification highlights businesses who function with a triple bottom line, which is an equal focus on people, planet, and profit.
"Our primary goal is to get that message out there that being sustainable is not only good for the environment, but it's great for a business's profits," Lively said. "It makes companies that much more appealing to those individuals that are looking to vote with their dollar and support environmentally forward thinking businesses."
Tell me more about the business directory
And what's next for the nonprofit? More here.
---
TL;DR
Super Simplified Stories
Sioux Falls schools add about 200 students. The Sioux Falls School District saw about 200 more K-12 students this year compared to last year, according to fall enrollment data presented to school board members earlier this week. Where they saw some loss was in junior kindergarten and pre-K, which lost a total of 88 students this year compared to last.
Who's ready for plows on the road? The 13th annual Paint the Plow event is 11 a.m. to 5 p.m. Saturday in the parking lot just south of the Levitt. Come see 17 plows painted by local students, and there's a chance to get in on the painting as well. (Though, hopefully we won't need to use them for awhile, right??)
---
EVENTS
*denotes a sponsored event post. If you'd like to see your event featured here, email megan@sfsimplified.com.
---
THIS AND THAT
Become a member
Has Sioux Falls Simplified made you feel smarter about where you live? Consider buying in to a smarter Sioux Falls by becoming a member and offering financial support to the no B.S. journalism you've been reading here.