Happy Wednesday! Megan here.
Call for feedback: I want this locally owned local news to feel relevant to you. Help me do that by filling out this survey. (It's the same one as last week--thanks to those who've filled it out already)
🚨New thing alert: You'll notice a new little section this week called, ever so eloquently, "Stuff to do." If you have an event coming up that you'd like featured--let me know at megan@sfsimplified.com
This week, I'll tell you about school district priorities, city spending, the costs of foregoing a home inspection and the latest on those green boxes popping up in Sioux Falls yards.
And now, news:
COMMUNITY
More homebuyers are foregoing inspections in Sioux Falls' competitive market
Simplified: Sioux Falls' tight housing market has led more people to waive contingencies – including home inspections – in order to make their offers to buy more attractive. But, experts warn, foregoing inspections could mean costly repairs come as a surprise down the line.
Why it matters
Sioux Falls has more buyers than homes available, which means sellers are often faced with multiple offers or bidding wars. One of the ways to make offers more attractive is to keep them as simple as possible by waiving contingencies.
It's a national trend. A recent survey from the National Association of Realtors showed that among buyers waiving contingencies, about a quarter of them chose to waive an inspection.
Buyers who waive the inspection as a contingency on the offer can – and in many cases do – still get an inspection, but they don't have the leverage they might in a less-tight market to say, "You need to fix this, or we're walking away from the deal."
"Eighty percent of the time in a multiple-offer situation, you're competing against (an offer with) no inspection," said Destinie Marshall, an agent with Discovery Realty Group at Keller Williams.
What is a home inspection? What are the risks of skipping them? And is there a happy medium?
---
CITY
How complaints over green boxes spurred city action
Simplified: City officials put a pause on Vast Broadband's work in western Sioux Falls until the company has a better plan in place to communicate their work with neighbors.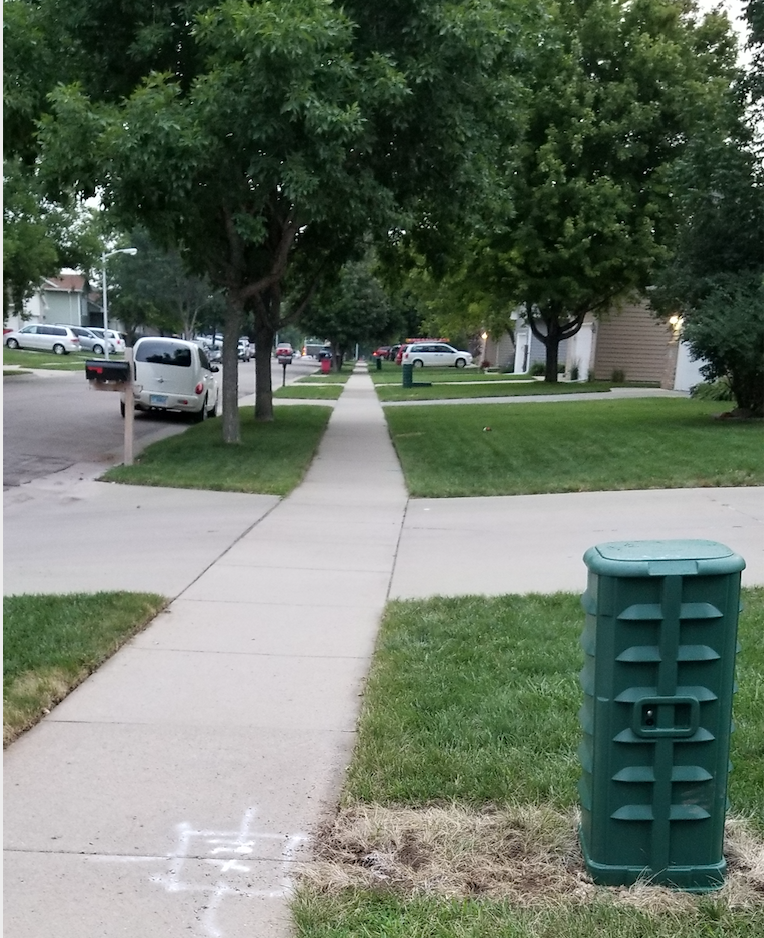 Tell me more
The city first began talks with Vast Broadband back in February, Principal Engineer Mike Heiberger said.
The company planned a large expansion plan, and on June 18, 16 permits covering four square miles were issued for the company to begin work.
Why it matters
Issues with Vast's expansion into town came to light last week when residents began noticing green boxes being installed in front of their homes without prior notification. Their concerns prompted a "large influx" of calls to the city, said Principal Engineer Mike Heiberger.
Mayor Paul TenHaken announced Friday would put a pause on issuing any further permits, and as of Monday, the city also asked Vast to stop any further boring (i.e. digging to install fiberoptic cables underground).
Brad Krebs, a spokesperson for Vast, said the company has heard the feedback from the city and residents and is making adjustments.
"We're working with Vast to get a better communication plan out to our citizens to let them know what to expect," Heiberger said. "They are going back to the drawing board to address those concerns."
Get the specifics on what Vast has to say about this ordeal and what happens next.
---
SIMPLIFIED PRESENTS
Say 'Happy birthday' to The Breaks
This is a paid piece from The Breaks Coffee Roasting Co.
Simplified: The Breaks' downtown coffee shop is turning one this weekend, and owners Mary Campbell and Corey Gerlach are reflecting on their first year in business.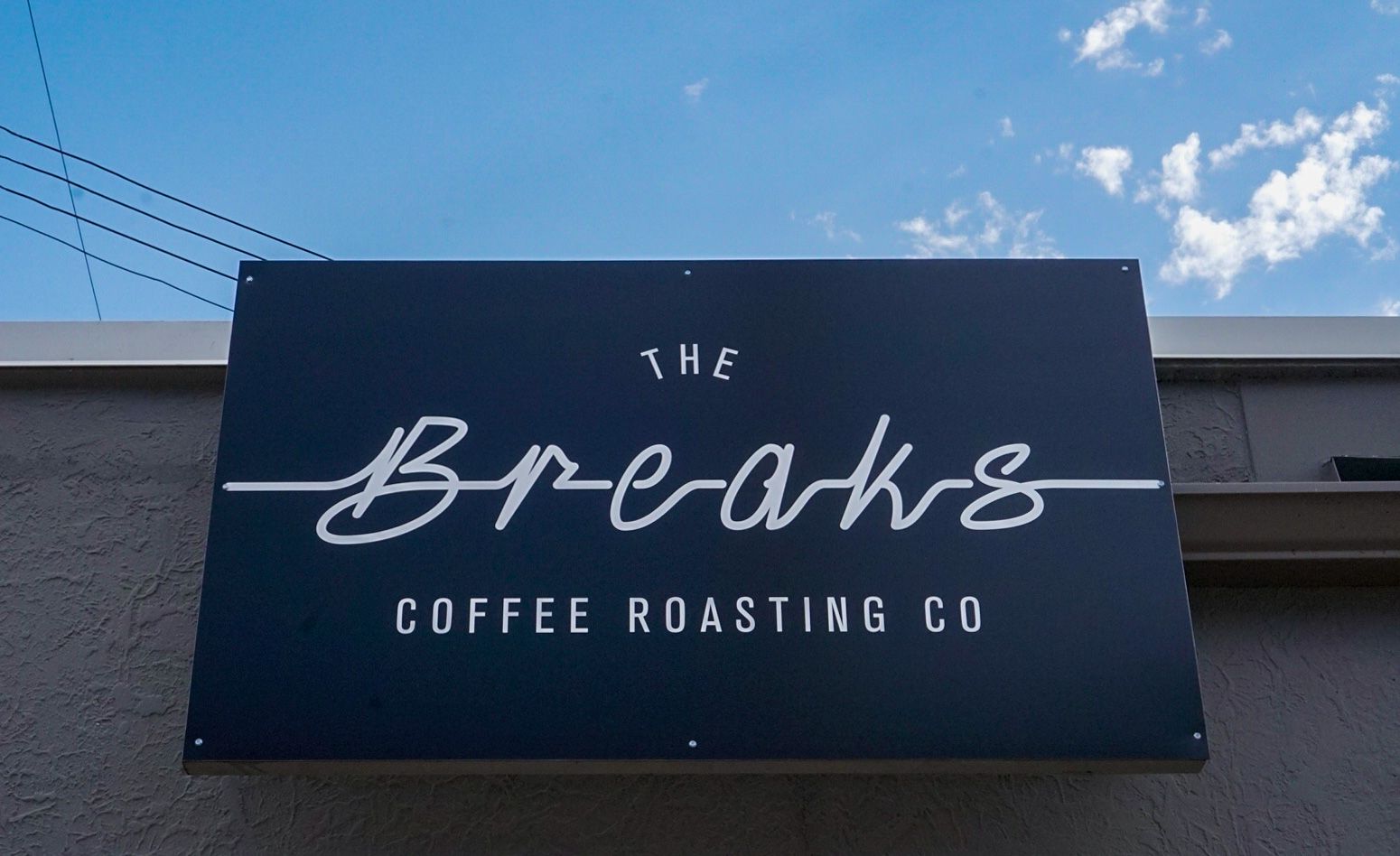 Why it matters
When Campbell and Gerlach first started planning to open their 12th Street cafe, they had no way of knowing their first year in business would take place amid a global pandemic.
The couple's goal from the outset has been to create a business that's community-oriented, socially conscious and focused on quality ingredients.
Their success in the first year is largely thanks to their loyal customers who keep coming back and supporting the small, local business.
Spend five minutes in the coffee shop, and you'll hear baristas greeting customers by name, remembering orders and shooting the breeze with regulars.
"We're just really glad to be here," Campbell said. "And we're glad everyone else is here, too."
Get to know The Breaks' backstory and how the birthday celebrations will play out.
---
Stuff to watch:
Pools closing. As Sioux Falls' summer lifeguard staff goes back to college or fall activities, pools across the city are closing. Laurel Oak and Kuehn Park closed this past Sunday. Drake Springs closes next Sunday (Aug. 15), and Terrace Park closes Sept. 5.
Budget talks. City Councilors continue to hear budget presentations from various city departments. This week, they looked at parks, planning, transit and the city's entertainment tax. More to come next week.
Tri-Valley election. Voters in the Tri-Valley School District will decide the fate of a $52 million plan for new schools. Details here.
---
EDUCATION
Here's where Sioux Falls schools are most working to improve
Simplified: Superintendent Jane Stavem wants Sioux Falls schools to be the best in the nation. Here's what she and other district officials are prioritizing this coming year.
Why it matters
The priorities outlined both at Monday's school board meeting and Tuesday's State of the District address will guide decisions teachers and administrators make in the coming year.
They also set a framework for where schools are spending money when it comes to teacher training, student well-being and academic programs.
In the past, the Sioux Falls School District has looked at a five-year strategic plan. Stavem is mixing things up by looking at goals one year at a time.
"These are pretty ambitious goals," she told board members Monday.
Here's a breakdown of the five main goals driving the Sioux Falls School District this year.
---
SIMPLIFIED PRESENTS
A day in the life of a car wash attendant
This is a paid piece from Silverstar Car Wash.
Simplified: Silverstar car wash attendants are the first line of defense against a dirty car with their hoses, brushes and sprays. Here's a closer look at what their job entails.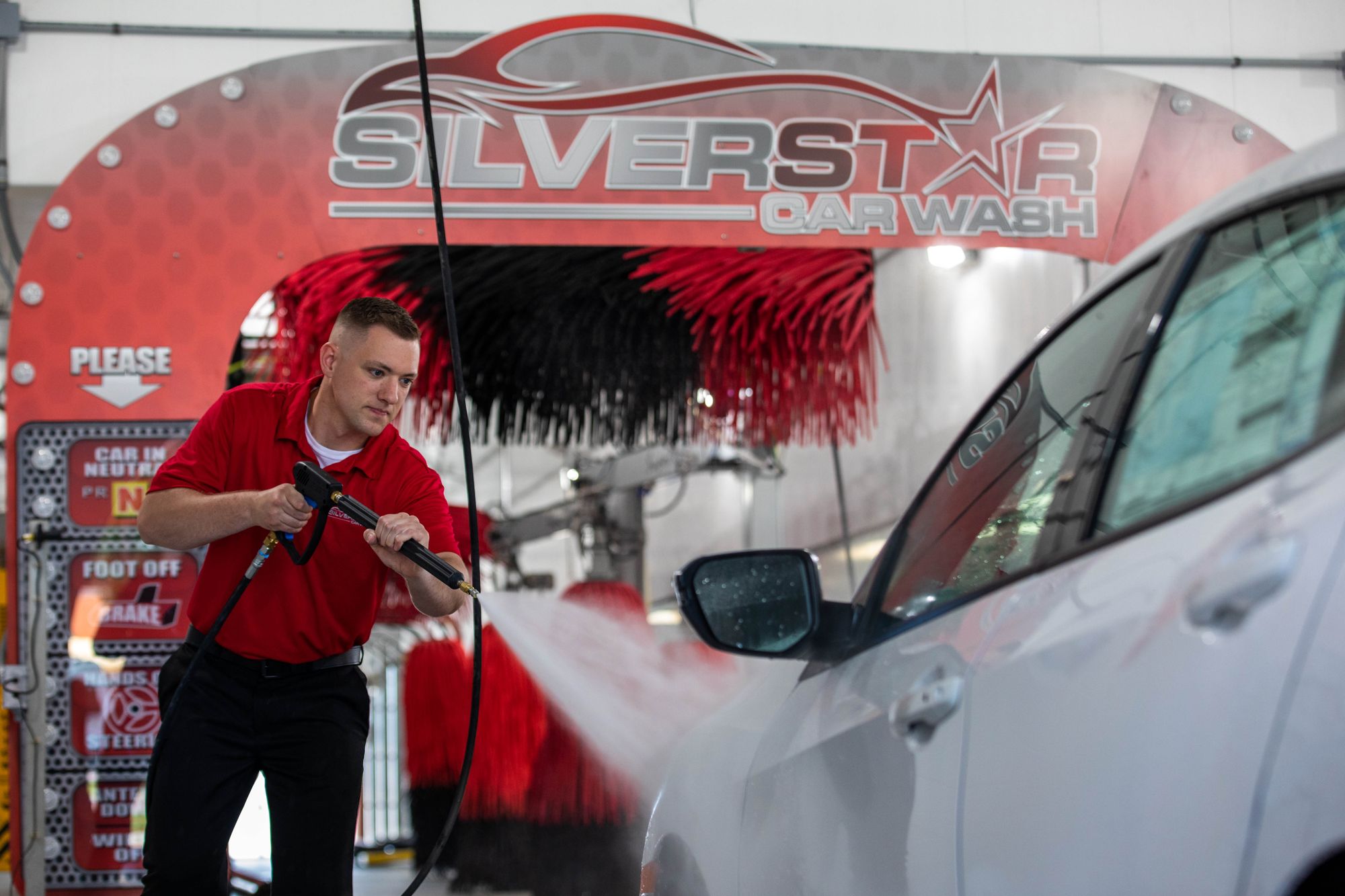 Why it matters
Wash attendants hit the dirtiest, toughest-to-clean parts of the car before it goes through the wash.
They need to work quickly to ensure they keep the line moving while still hitting all of the bumpers, windshields and wheel wells along the way.
Wash attendants are also some of the most familiar faces at each Silverstar location because they're the ones who interact with customers day in and day out.
"Our wash attendants are what sets Silverstar apart as a high-quality car wash," Regional Manager Andrea Vetos said. "They're responsible for making sure customers leave with a clean vehicle."
What's a day in the life of a car wash attendant, and what are the perks of working for Silverstar?
---
CITY
How the city plans to spend its extra money
Simplified: It's been a big question for months: How will Sioux Falls spend extra cash from a budget surplus, COVID-19 relief funds and savings? The wait is (nearly) over. Mayor Paul TenHaken Tuesday outlined a specific spending plan totaling $53 million.
Why it matters
The approximately $53 million comes from a mix of savings, surplus and federal relief funds.
Sioux Falls' City Council has for the last several weeks and months heard from various community and city groups about different project proposals that could use a piece of the proverbial pie.
These plans are starting to move into action items as the City Council Tuesday voted 8-0 to pass the first reading of more than $27 million in one-time spending on various projects.
"Our city remains in a strong economic position, and we are able to leave an incredible legacy for the residents of our community by bringing forward a comprehensive plan that addresses many opportunities within the community," TenHaken said in a statement.
See a big list of everything included in the plan, hear from councilors and learn what happens next.
---
THIS AND THAT
Stuff to do*:
*Want to see your event listed here? Email megan@sfsimplified.com.
---
What I'm falling for this week:
School supply shopping even though I'm not in school and don't have a school-aged kid. Sometimes you just need a new Lisa Frank notebook.
---
Become a member
Has Sioux Falls Simplified made you feel smarter about where you live? Consider buying in to a smarter Sioux Falls by becoming a member and offering financial support to the no B.S. journalism you've been reading here.