Happy Wednesday! Megan here.
Weather check: Humid and stormy
Goal check: Still working toward my goal of 1,000 subscribers. You guys rock. Keep spreading the word and advocating for locally owned local news!
Status check: When is the last time you did something nice for yourself?
This week, I'll tell you about city parks, new teachers and how nonprofits are working to provide free after-school care for a Sioux Falls elementary school.
And now, news:
COMMUNITY
This pilot program is giving kids free, structured after-school care
Simplified: Sioux Falls Thrive is piloting a new after-school program for kids at Laura B. Anderson Elementary School in an effort to give kids a free, structured place to go while many parents finish the work day.
Why it matters
After-school care is expensive, making it unattainable for thousands of kids in Sioux Falls.
It's also an important time to provide structure for kids who may not otherwise have it after-school.
The new program expands the Kid Link after-school program to five days a week. It's also planning to provide full-time care during the summer, said Rebecca Wimmer, CEO of the Boys & Girls Club, one of the nonprofits helping in this effort.
"The goal really became how do we make that a reality that kids in our entire community have access to after-school programs regardless of their ability to pay," Wimmer said.
What will the program look like? And what are the next steps?
---
EDUCATION
Sioux Falls hired more diverse, more out-of-state teachers
Simplified: The Sioux Falls School District hired more out-of-state teachers, more teachers of color and more teachers overall compared to recent years, according to information presented to the board Monday.
Why it matters
Sioux Falls hired 219 new teachers about one-third of whom came from out-of-state. The largest number of those new teachers came from Minnesota and Iowa.
The district also saw an increase in teachers of color, though overall teachers are still not representative of the students they instruct.
The higher-than-average number of new hires also coincided with fewer applicants and more contract rejections than the district has seen in recent years.
Sioux Falls still has openings for a handful of teachers, dozens of staff and a need for about 250 substitute teachers.
Meet some of the new teachers from out-of-state and get a clearer picture of who's joining the district this year.
---
Stuff to watch:
Little League World Series. Sioux Falls' Little League team has won two of two games so far in the series. The team plays California at 4 p.m. Wednesday.
Redistricting. With new census data come new precinct boundaries in Sioux Falls. The Districting Commission meets Thursday to discuss four new options for dividing up the city. You can find those here.
Ravnsborg. Attorney General Jason Ravnsborg is set to go to trial later this week on three misdemeanor charges after he struck and killed a pedestrian last September.
---
CITY
How the pandemic affected parks usage
Simplified: More people got outside during the pandemic, but not all parks programs saw increased participation. Here's a look at how various parks programs performed in 2020 and beyond.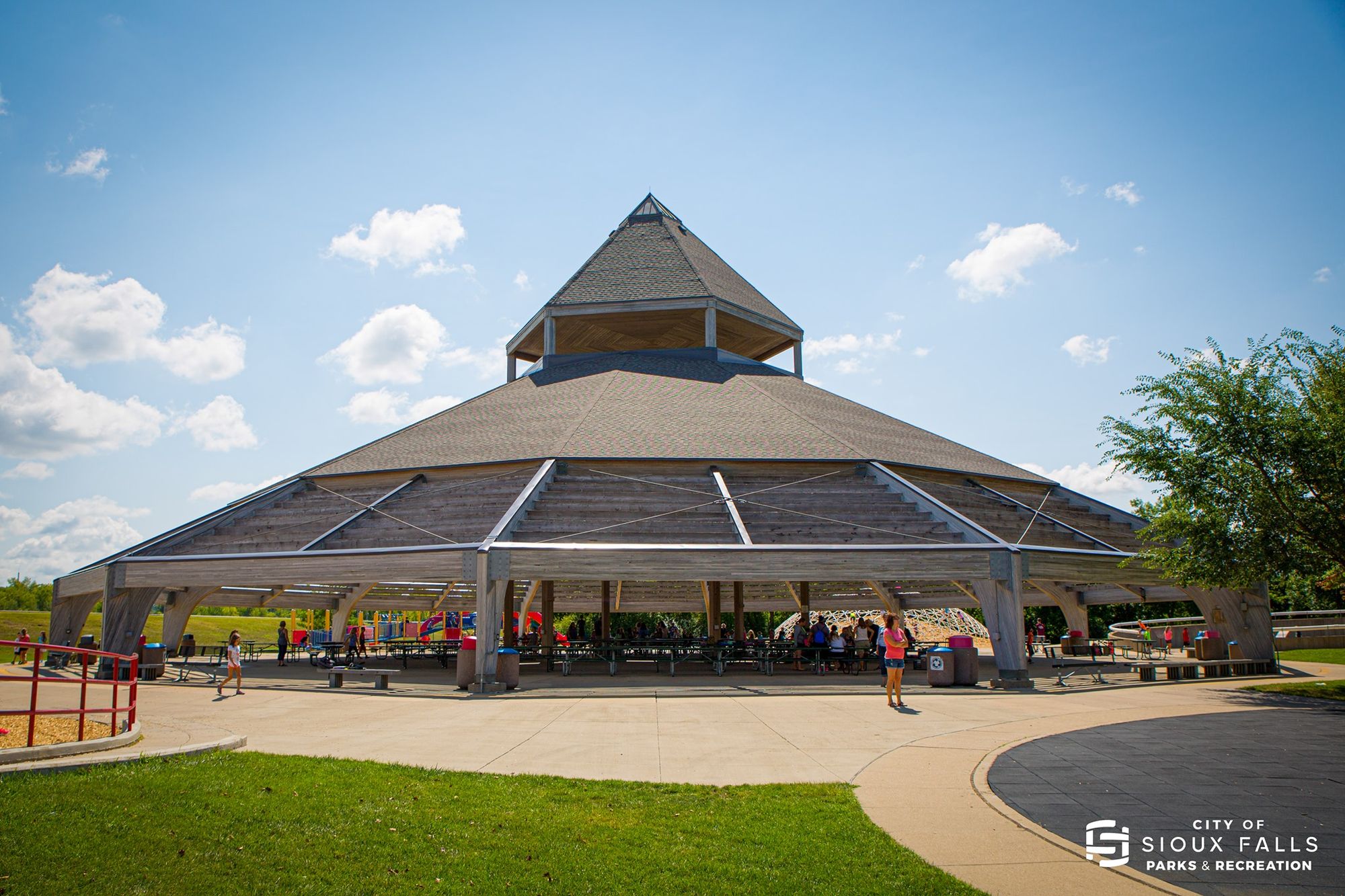 Why it matters
The parks department last month released its 2020 annual report, showing a pretty significant variance in attendance from 2019.
Outdoor spots like golf courses, bike trails and park shelters saw significant upticks in usage.
Many programs and facilities – including pools – closed during the pandemic, leading to a steep drop in numbers in several areas.
As programs returned and pools reopened this summer, demand is back, Parks Director Don Kearney said.
"I do think there's been a pent-up demand for programs and activities," Kearney said.
See a breakdown of the numbers in 2020 compared to 2019 in various parks programs.
---
SIMPLIFIED PRESENTS
This could be a story about your business
This is what we in the news biz call a "house" ad.
Simplified: Every business owner has a story to tell, and it's stories that ultimately connect you with the people you serve.
Why it matters
Sioux Falls Simplified takes those stories, distills them to the most important parts and shares them right here in this newsletter.
Learn more
Reach out to Megan Raposa at megan@sfsimplified.com to talk about available advertising packages.
---
THIS AND THAT
Stuff to do:
Want to see your event listed here? Email megan@sfsimplified.com.
---
What I'm falling for this week:
PSL (but it's not officially fall until Coffea starts making the Charlie Brown latte again)
---
Become a member
Has Sioux Falls Simplified made you feel smarter about where you live? Consider buying in to a smarter Sioux Falls by becoming a member and offering financial support to the no B.S. journalism you've been reading here.