Happy Wednesday! Megan here.
First things first: This issue is sponsored by Silverstar Car Wash
Silverstar gives customers a quick, clean, convenient, quality car wash. Check out one of their eight locations in Sioux Falls or one of the four in Sioux City, and watch for more locations opening soon.
Weather check: Where are you, winter?
Welcome! Many of you are seeing this newsletter in your inbox for the first time this week, and I'm so excited to help you feel smarter about the forces that shape our Sioux Falls community.
This week, we'll look at how the 2016 building collapse tragedy has shaped Sioux Falls' downtown. I'll also tell you about some exciting stuff happening at the zoo and butterfly house, as well as a growing program to help young adults with disabilities.
And now, news.
COMMUNITY
How downtown recovered, rebounded after tragic building collapse five years ago
Simplified: A building collapse on Dec. 2, 2016 left a man dead and a woman injured after being trapped for hours. In the aftermath, the collapse also slowed traffic to downtown businesses. Here's a look at what's changed in the last five years and how the downtown community has remained not only resilient, but growing.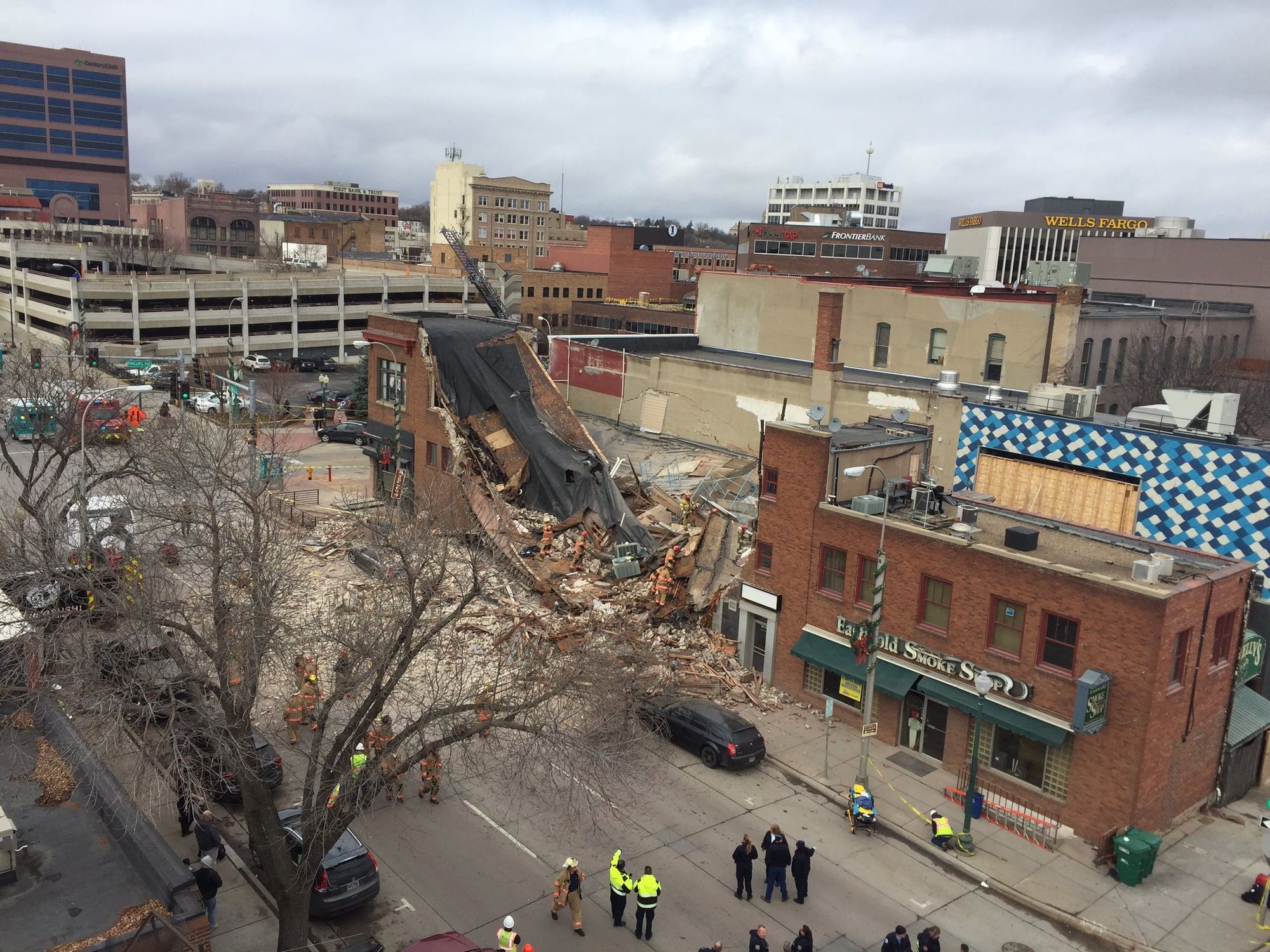 Why it matters
First, let's acknowledge the life lost. Ethan McMahon was working on major renovations to the former Copper Lounge building, when a load-bearing wall was removed without proper support. OSHA later fined the companies responsible, and related lawsuits ended in a multi-million dollar settlement.
In the years since, downtown has grown to 3,000 residents, added new businesses, lost others, but through it all has developed a strong sense of community, according to Joe Batcheller, president of DTSF, Inc.
It's also worth remembering, too, that downtown businesses were among the first who stepped up to help, providing coffee, food and places to warm up for the many first responders and family members affected by the collapse.
"I think those examples ... inspired the community to step up and support those small businesses," Batcheller said. "It sort of hammered home the importance of why we need to support small businesses."
What's happened in downtown since, and what lessons did the city learn in the collapse aftermath?  
---
EDUCATION
This program is preparing young adults with disabilities for life after high school
Simplified: The Sioux Falls School District in the last couple of years has added more options for students with disabilities to bridge the gap between high school and adulthood.
Why it matters
Children with disabilities are ensured access to a "free appropriate public education" until they turn 21, per the federal Individuals with Disabilities Education Act passed in 2004.
Another relevant federal law is the 2014 Workforce Innovation and Opportunity Act, which emphasizes that people with disabilities have certain services including training on how to navigate the workforce and how to advocate for themselves when they get there.
Sioux Falls schools have four main paths forward for students with disabilities once they turn 18.
In the last year, the district has seen such an increase of students enrolling in the transition program that it's outgrown its current space in the Western Mall and overflowed into the Axtell Park building, said Nikki Whiting, who oversees the transition program for the district.
"So our overflow," Whiting said, "we had to find a place ... we are looking to try and house everybody under one roof."
And how have they changed in the last couple years? Learn more here.
---
TL;DR
Super simplified stories
Sioux Falls woman to be sentenced this week in 40-year-old 'Baby Andrew' case. Theresa Rose Bentaas is scheduled to be sentenced Thursday on manslaughter charges in the 1981 death of a baby later dubbed "Baby Andrew." Bentaas entered an "Alford plea" in October allowing her to maintain her innocence while the court finds her guilty of manslaughter.
Garbage rules are changing. Sioux Falls City Council changed the rules related to garbage pickup in recent weeks. You'll want to check with your provider to see services offered, but the new rules allow for curbside pickup as well as a "valet" option where providers walk up and grab the cans for you.
Police share crime trends. Violent crimes like assault saw a slight decline this year in Sioux Falls, according to a presentation from Chief Jon Thum and Mayor Paul TenHaken earlier this week. But the amount of drugs seized, particularly fentanyl, is up dramatically, and overdose deaths are up to 26 this year compared to 16 last year.
Race moving to downtown. The Sioux Falls Skedaddle Half Marathon will move to the Washington Pavilion this spring, organizers announced this week. The race and weekend activities – including the 60.5 Move Health & Wellness Expo will be based in the historic downtown building.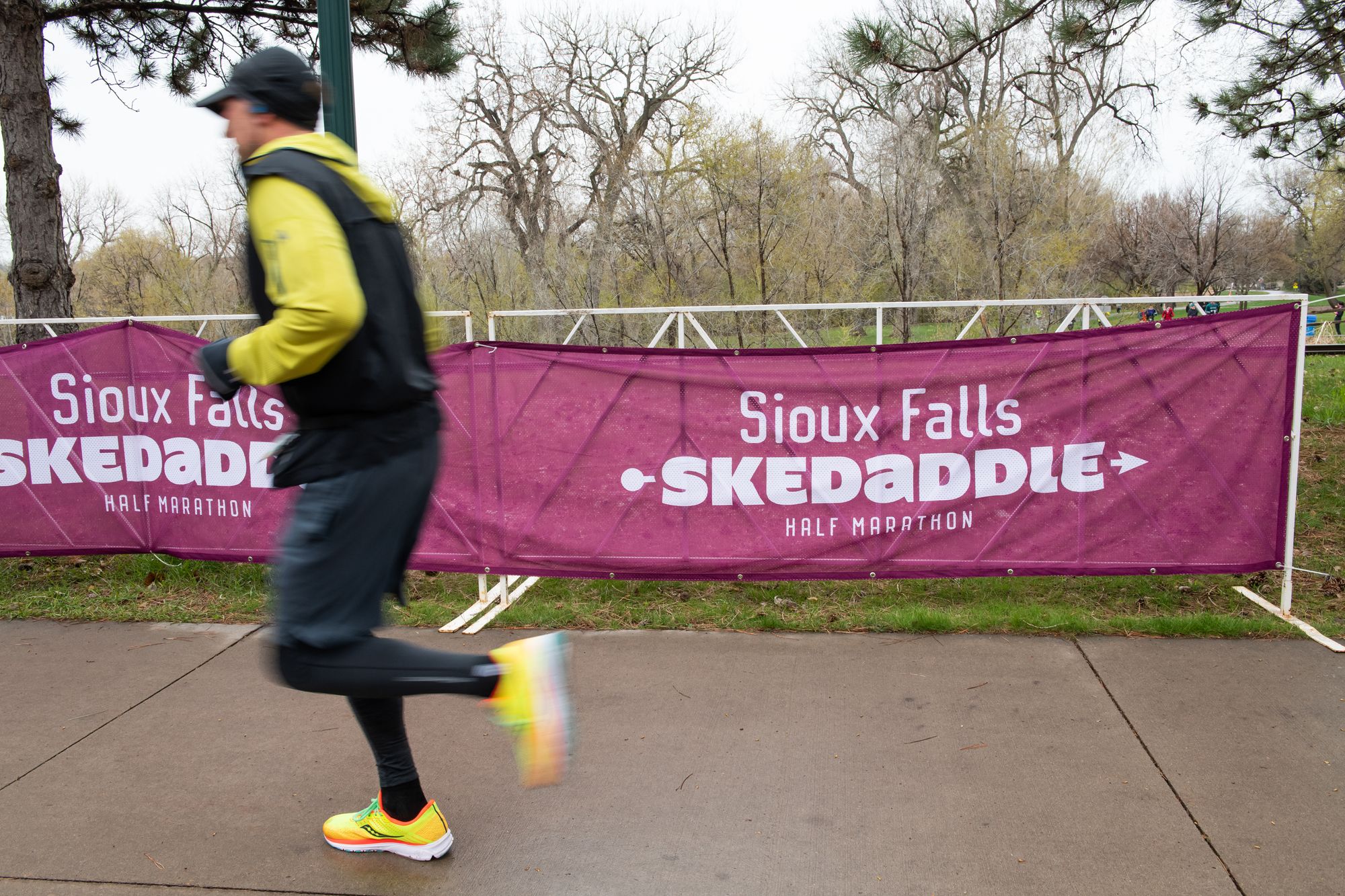 ---
COMMUNITY
Why the zoo, butterfly house are considering joining forces
Simplified: The Great Plains Zoo & Delbridge Museum of History and the Butterfly House & Aquarium are thinking about a formal partnership, and the two organizations announced Tuesday a committee to see how that might play out.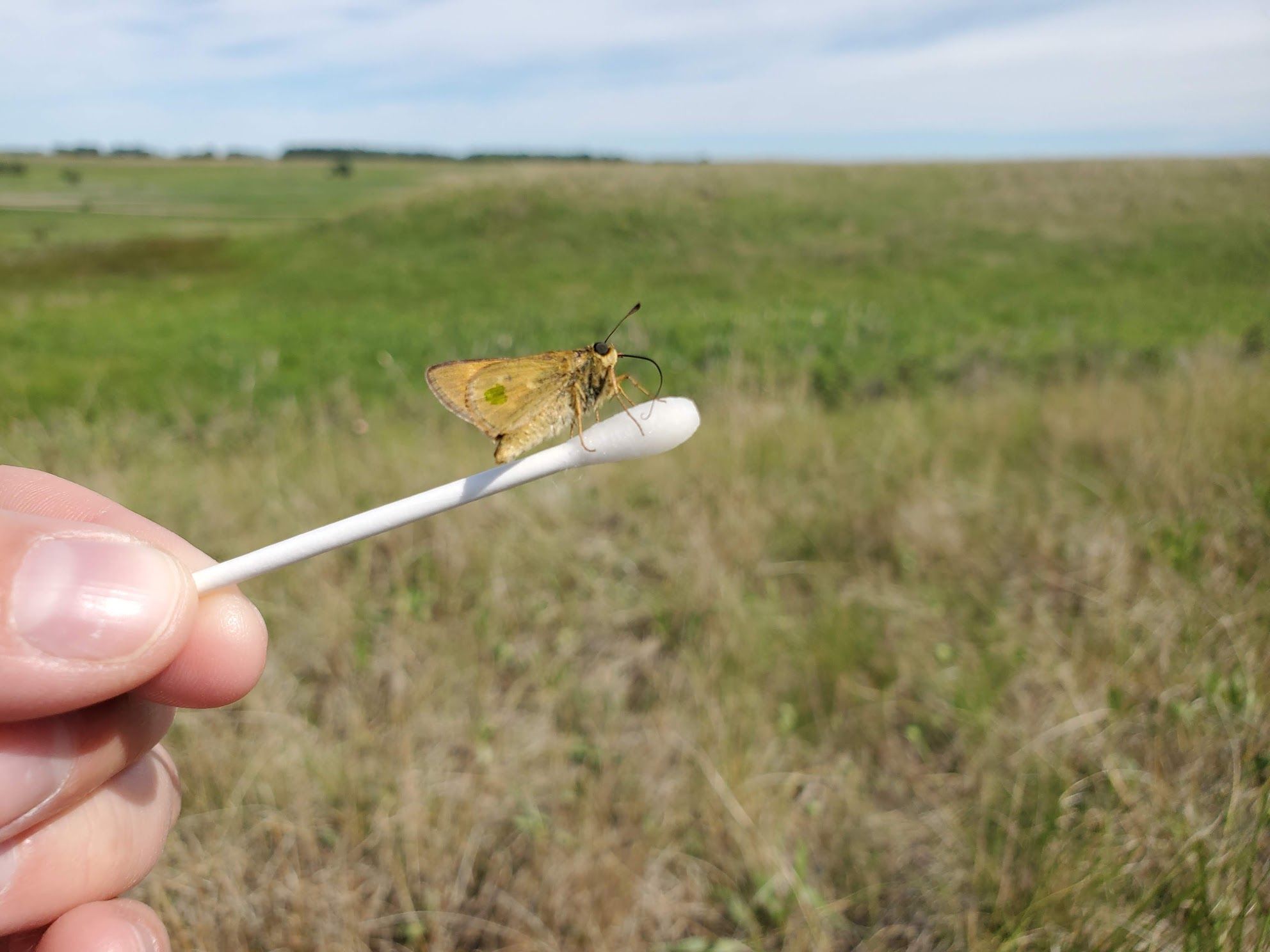 Why it matters
Both organizations want to expand. The zoo earlier this year announced it'd received enough funding for a lion exhibit, and the Butterfly House is also looking to grow, specifically on the aquarium side.
They've already been working together. For the last year and a half, the two organizations have been collaborating on education, conservation, membership and marketing, according to a news release sent Tuesday.
It's too soon to say exactly what a formal partnership might look like or the extent to which the two entities would work together, but that's part of what the committee will decide, zoo CEO Becky Dewitz told Sioux Falls Simplified.
"That's part of the question of what we're trying to answer, is just, 'What could this look like?'" Dewitz said. "Frankly, I don't know how that's all going to turn out yet, but it's definitely a worthwhile conversation."
And what happens next? Learn more here.
---
THIS AND THAT
Stuff to do:
Crafty Christmas shopping. Find gifts (or something for yourself) at the annual 605 Made Holiday Market from 10 a.m. to 4 p.m. Saturday at Cherapa Place.
Catch a show. The State Theatre is showing only Christmas movies this week (or mostly Christmas movies, depending on your thoughts on "Die Hard"). Find the schedule here.
Catch a theater show. The Premiere Playhouse's inaugural run of "A Christmas Carol" opens Thursday, with several showtimes over the next two weekends.
Catch a local music show. Local band Sun Daze's debut album release show will be 7 p.m. Friday at Total Drag. Tickets are available at Total Drag for $10, and proof of vaccination will be required.
---
What I'm falling for this week:
All the local love that came with Small Business Saturday and Giving Tuesday
Dreaming of ski season
People putting (Taylor's version) behind their names on social media
---
Ask me about the Simplified Welcome Guide
This will come out early next year as a one-stop resource for information on the forces shaping Sioux Falls from information on how local government operates to community resources to city history to "Sioux Falls-isms" that show the local culture.
Ask me how your business can get involved. Just reply to this email, and I'll send you more info.
---
Become a member
Has Sioux Falls Simplified made you feel smarter about where you live? Consider buying in to a smarter Sioux Falls by becoming a member and offering financial support to the no B.S. journalism you've been reading here.